Jacklin's Cancer Journey
British golf legend Tony Jacklin was diagnosed with lymphoma in 2014 and has been fighting it for the past 7 years.
In his new book, Jacklin writes about his cancer journey; he's been in remission for the past 18 months.
Some early symptoms of lymphoma can present as fatigue, unexplained weight loss, night sweats and fever.
In his new autobiography,
Tony Jacklin: My Ryder Cup Journey
, British golf legend and Ryder cup champion Tony Jacklin, 77, is getting candid about his health; for the past seven years he's been battling lymphoma and he's sharing it with the public.
Jacklin has follicular lymphoma and he writes that he's been in remission from the disease for 18 months. Approximately 1 out of 5 lymphomas in the U.S. is a follicular lymphoma. It's typically a slow-growing cancer which responds well to treatment. The average age of people diagnosed with this disease is 60 years old.
Read More
In his new book, Jacklin opens up about his health journey, dealing with grief after the death of his first wife, and the trials and tribulations he's faced over the years.
The golfer tells Sports Mail of his lymphoma, "I had chemo, four different times a month apart. I kept having the scans, and after four scans I was as good as clear. They said I was officially in remission. This was 18 months ago, and I'm vigilant, but I feel fine. But you never know."
Understanding Lymphoma
The type of cancer Jacklin has – follicular lymphoma – is a type of B-cell lymphoma. B-cell lymphomas account for the majority (approximately 85%) of non-Hodgkin lymphomas in the U.S. When cancer is a B-cell lymphoma is affects the body's lymphocytes.
Lymphoma is a cancer of the immune system that begins in the white blood cells. There are more than 40 different types of this disease, and the two primary ones are non-Hodgkin lymphoma and Hodgkin lymphoma.
The type of white blood cells present in the body determines the distinction between Hodgkin and non-Hodgkin lymphoma. If doctors are unable to detect the Reed-Sternberg cell – a giant cell derived from B lymphocytes – then it is categorized as non-Hodgkin lymphoma.
Some early symptoms of lymphoma can present as fatigue, unexplained weight loss, night sweats, and fever.
The Grades of Non-Hodgkin Lymphoma
Working While Fighting Cancer
Impressively, Jacklin has been busy and on-the-go since his cancer diagnosis, playing in the Ryder Cup and authoring a book, to name a few things he's been up to while also fighting and treating his cancer.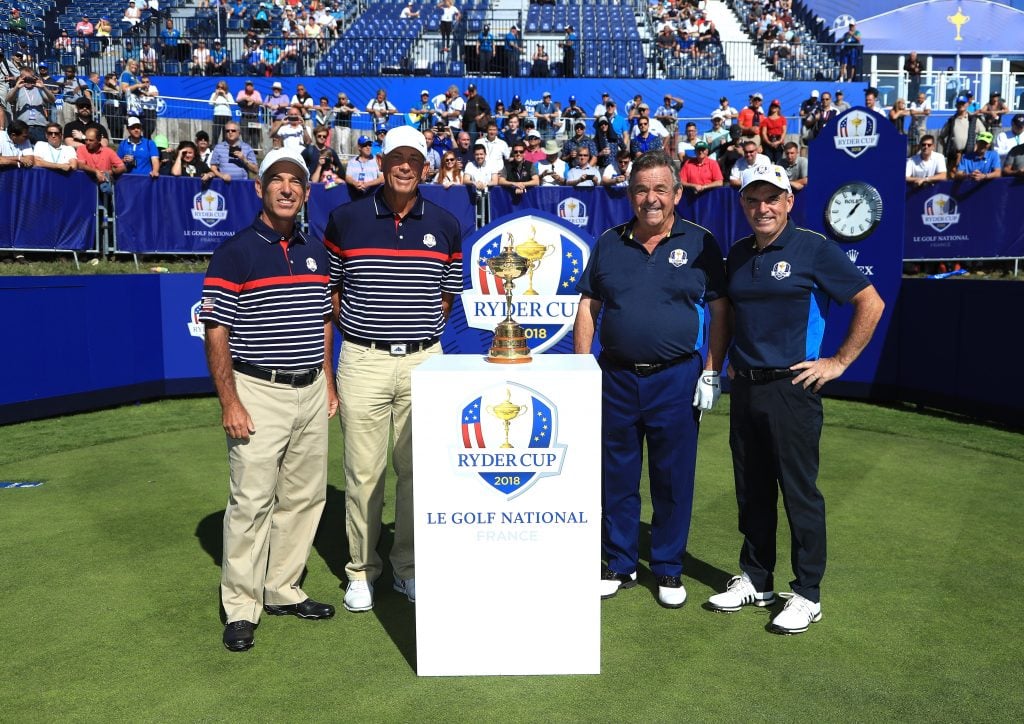 Some people find that staying busy and occupied while fighting cancer can keep them in the present moment, and help to not become overly fixated on their health and the possibilities of what may happen.
As Jacklin proves, you can still live an incredibly full, impactful, productive life while living with cancer. He's a role model for cancer fighters everywhere.
What Still Brings You Joy? Your Emotional Health is So Important 
Learn more about SurvivorNet's rigorous medical review process.