Treating Metastatic Breast Cancer
Actress Shannen Doherty, 52, bravely shared a video of herself receiving radiation to her head, saying her cancer has spread to her brain.
The "Charmed" actress was first diagnosed with breast cancer in 2015. Her cancer went into remission in 2017. Unfortunately, the cancer returned as stage 4 in 2019 but the beloved and brave actress was determined to keep fighting.
Stage 4 breast cancer means it has spread from the breast to other parts of the body, such as the bones, liver, lungs, or brain.
There is no cure for metastatic breast cancer, but treatments available are helping to prolong the lives of patients.
Those treatments include targeted therapies and immunotherapies based on the specific traits of the cancer.
Beloved actress Shannen Doherty, 52, has been bravely battling stage 4 (metastatic) breast cancer since 2019. When the disease is metastatic, that means it has spread to distant areas of the body. After two courageous social media videos from Doherty, we've learned that her cancer has sadly spread to her brain.
Doherty shared an emotional video of herself receiving radiation to her head. She can be seen wearing a special mask that holds her head in the right place. Tears fell from her eyes as she received the radiation.
Read More
"My fear is obvious," she wrote on her post. "I am extremely claustrophobic and there was a lot going on in my life. … But that fear…. The turmoil….. the timing of it all…. This is what cancer can look like." She explained that she received her first radiation treatment for her brain on Jan. 12.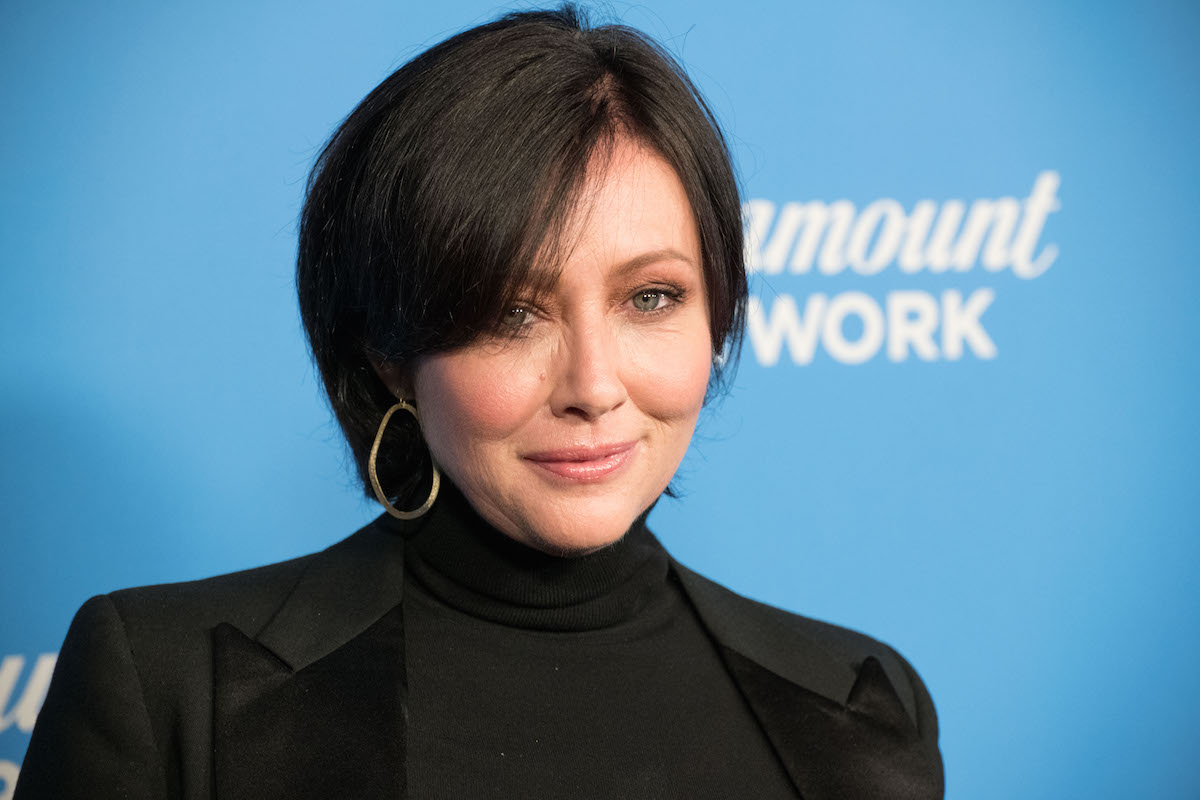 The actress is widely known for her roles in "Beverly Hills, 90210," "Heathers," and "Charmed." She was first diagnosed with breast cancer in 2015 after finding a lump in her breast, and she received hormone therapy, a single mastectomy (the removal of all breast tissue from one breast), chemotherapy, and radiation.
Since then, her breast cancer journey has been filled with ups and downs, but Doherty's determination to keep fighting has been unwavering. Her cancer went into remission in 2017, but it returned as stage 4 in 2019.
Doherty shared her diagnosis in 2020 during an interview with "Good Morning America," saying, "I definitely have days where I say why me. And then I go, well, why not me? Who else? Who else besides me deserves this? None of us do."
Doherty also shared a video of her being fitted for the mask, which is used when a person receives radiation to the brain, head or neck area.
In that video, Doherty laid on a medical bench while her doctors helped prepare a radiation mask to form-fit her head.
Out of sensitivity for Doherty and our readers, we have decided not to include the emotional videos here in our story. But you can view them on Doherty's Instagram page here if you wish to watch them.
What Is Radiation Therapy?
Radiation therapy uses high-energy beams to kill cancer cells and is typically used alongside other treatment options, such as chemotherapy, according to Johns Hopkins Medicine.
The treatment itself is not painful and may last 10-30 minutes, according to MacMillan Cancer Support.
Radiation to the brain can lead to side effects, which may include:
Fatigue
Appetite loss
Hair loss
Headaches
Nausea
The specific side effects people experience may depend on the person's age and health, the radiation dose used, and the size and location of the area targeted.
Talk to your doctor if you experience any of these side effects from radiation treatment, as they may have ways to help manage them.
What Is a Radiation Therapy Mask?
A radiation therapy mask is a plastic, mesh-like mask used for radiation treatment for cancer of the head, neck, or brain. During radiation therapy, high-energy beams such as X-rays are focused directly on the tumor or cancer cells.
The plastic is soft when heated, and it is gently placed on your face to form to the shape of your head. During the radiation treatment, the mask is placed over your head and secured to the machine table.
"The purpose of the mask is to hold your head and neck still and in exactly the right position during treatment," said radiation therapy technologist Patti Chapin of Roswell Park Comprehensive Cancer Center.
"It helps us to deliver the radiation beam precisely to the tumor and limit damage to healthy tissues nearby," Chapin added.
Having the mask made is the first step in preparing for radiation treatment.
In her video, Doherty is seen lying on a CT scan table while the mask is fitted. Having a CT scan is part of the mask-making process so your care team can make sure the mask holds your head well to properly receive radiation in the appropriate place, according to Roswell Park Comprehensive Cancer Center.
Coping With Mask Anxiety
Having the mask over your face during radiation treatment may cause feelings of anxiety in people, and this is completely normal.
It may also make some people feel claustrophobic, or fearful of tight spaces, like Shannen Doherty shared she felt.
Having this device over your head can understandably be unsettling.
MacMillan suggests bringing your favorite music or podcast to listen to during the treatment. Be sure to ask your care team first if this is OK.
It may also help to tell your care team that you are uncomfortable while wearing the mask or are nervous. They can help you manage your feelings and may even be able to give you medication to help you relax during the procedure.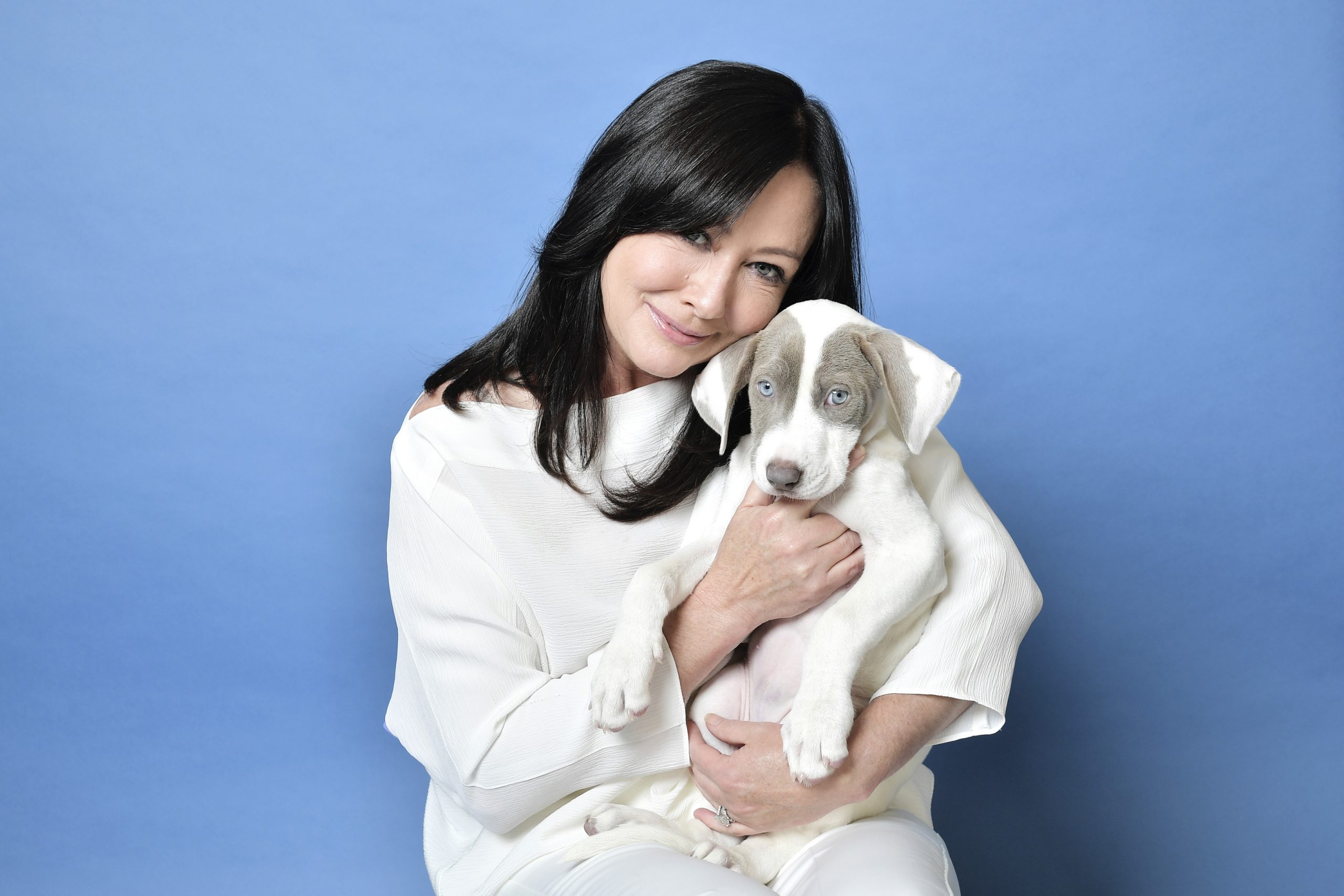 Metastatic Breast Cancer
While we don't know the exact type of breast cancer Doherty has, we do know it's in stage 4. Metastatic breast cancer occurs when cancer cells spread from the breast to other parts of the body, such as the bones, liver, lungs, or brain.
While stage 4 breast cancer is not curable, several treatment options exist to help improve the quality of life for women battling the disease.
"I have so many patients who are living with their cancer," medical oncologist Dr. Elizabeth Comen tells SurvivorNet.
WATCH: Dr. Comen explains Stage 4 Breast Cancer.
"They're living with their cancer because they have, fortunately, in today's medical technology, what's available are so many different options, including standard therapies, whether it be chemotherapy or hormonal therapies, or a new targeted medicine based on genetic sequencing of your cancer that may have been performed — meaning, trying to understand the mutations that are found in your cancer and are there any specific drugs that could be targeted for that mutation," Dr. Comen explains.
Treatment Options for Metastatic Breast Cancer
SurvivorNet experts stress that late-stage breast cancer is not one disease, but many different diseases. Your metastatic breast cancer treatment will depend on several factors like your overall health, genetics, the biology of the tumor, and more.
One new treatment option for late-stage metastatic breast cancer is targeted at women with HER2-positive breast cancer. HER2-positive breast cancer means the patient has high levels of a protein called HER2 on the surface of their cancer cells.
For women with this type of cancer, targeted treatments are available.
WATCH: The Promise of Immunotherapy for Cancer Treatment
Cancer treatment drugs trastuzumab (brand name Herceptin) and pertuzumab (brand name Perjeta) are drugs often combined with chemotherapy. Together, they have proven effective at controlling breast cancer once it has spread.
Women with HER2-low breast cancer, or cancer that has a minimal amount of HER2 protein expression, also have new treatment options.
"One of the most challenging types of cancer to treat is metastatic breast cancer, which means breast cancer cells that have spread from the breast to another part of the body like the liver or the bone, and a new treatment, an FDA-approved treatment called Enhertu or T-DXd is being used to improve the survival of patients with a new classification of metazoic breast cancer called HER2-low metastatic breast cancer," said Dr. Comen.
Meanwhile, triple-negative breast cancer is the most aggressive form of breast cancer and lacks any of the main drivers for breast cancer the estrogen receptor, the progesterone receptor, and the HER2 receptor. That means it does not respond to treatments that target these receptors.
Therefore, it has been notoriously hard to treat.
Alongside chemotherapy, immunotherapy has been approved to treat triple-negative breast cancer. Immunotherapy is a type of cancer treatment that helps your body's own immune system fight the cancer. Studies have shown immunotherapy to extend the lives of women with triple-negative breast cancer.
WATCH: What Are CD4/CD6 Inhibitors?
For women with hormone-receptor-positive and HER2-negative breast cancer new drug treatments are available. The drugs are called CDK4/6 inhibitors. The FDA approved three of these kinds of drugs:
palbociclib (Ibrance)
ribociclib (Kisqali)
abemaciclib (Verzenio)
These drugs are effective at decreasing the amount of estrogen that can be taken into a cancer cell with the goal of slowing the rate at which that cancer cell can expand. For women who are estrogen receptor-positive, their cancer needs estrogen to grow. These CDK4/6 inhibitors mitigate that growth.
Questions to Ask Your Doctor About Late-Stage Breast Cancer Treatment
IIf you've been diagnosed with late-stage breast cancer and want to understand your options, here are some questions you may consider asking your doctor:
Does my breast cancer have hormone receptors or protein expressions?
Do I have a breast cancer gene mutation, such as BRCA?
Where has my cancer spread?
What treatment option do you recommend I explore?
Does targeted therapy or immunotherapy make sense for me?
What are the possible side effects?
Are there any clinical trials I can research for possible participation?
How to Cope with Your Emotions During Treatment
As any cancer warrior will tell you, a cancer diagnosis and the journey that follows can be extremely emotional. Some cancer patients keep their journeys private while others share it with the public.
For Doherty, her cancer journey has been in the public spotlight for years. Her strength and grace have given many cancer warriors hope. It's likely Doherty's positive mindset is helping her navigate the ups and downs of her cancer journey as well.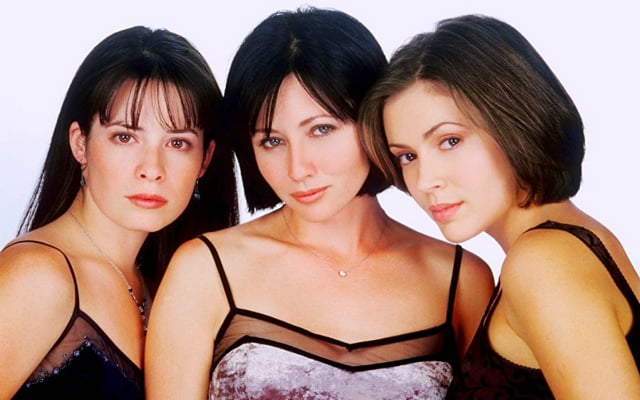 Many SurvivorNet experts will say having a positive determined mindset while battling cancer can make all the difference. However, positivity in the face of adversity is not always easy to grasp.
"People have a range of emotions when they're diagnosed with cancer," psychiatrist Dr. Lori Plutchik explains.
"They can include fear, anger … and these emotions tend to be fluid. They can recede and return based on where someone is in the process. Going through a cancer diagnosis is just the beginning of a complicated, complicated process," Dr. Plutchik added.
SurvivorNet has a list of resources to help you cope if you find yourself struggling to maintain your mental health.
Here are some things you can do to boost your positive mindset and mental health.
Seeking professional help from a psychiatrist or therapist
Learning healthy coping skills
Medication such as antidepressants
Adding more physical activity to your routine
Adjusting your sleep schedule
Connecting with others via support groups
Mindfulness and meditation
Questions to Ask Your Doctor about Mental Health
What can I do if my emotions begin to feel overwhelming?
Are there approaches that don't involve traditional therapy?
Should I consider medication such as antidepressants?
What are the potential side effects should I decide to begin medication?
Learn more about SurvivorNet's rigorous medical review process.
---