The holidays are a time many tend to avoid difficult conversations, but TV journalist and breast cancer survivor Joan Lunden, 72, and her daughter disagree. The pair are raising awareness around the importance of asking your family about their health and the holidays seem like the perfect time.
Lunden and her daughter Jamie Krauss Hess have launched a health campaign to bring to light health subjects that might seem taboo to some, but are necessary to discuss. The pair say the holidays are a good starting point.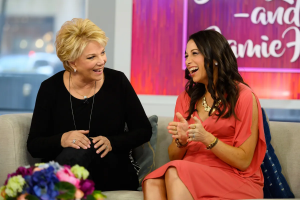 Read More
"This is your opportunity to take them aside, don't ask questions about their health in front of everybody else. Take them aside, and I always suggest taking out your phone, and start asking them about their lives," Lunden's daughter, Hess
explained
to local TV station
KTLA
. "Then you say 'I also want to make sure I take this opportunity to find out, were you ever diagnosed with polyps, and if so what age?' A lot of relatives had these chronic diseases at a time it wasn't talked about. Sometimes no one in the family knows and that can put you at risk. They can't be taboo subjects," she continued. Lunden co-hosted ABC's 
Good Morning America 
for 17 years in the 1980s and 1970s. She was later a correspondent on NBC's 
TODAY 
show, and it was during her stint at 
TODAY 
that she learned she had cancer in her right breast.
Lunden has recalled how she went into "warrior mode" following her diagnosis. She decided she wanted "to take control," and she advocates other women to do the same.
Joan Lunden's Breast Cancer Journey
Lunden was diagnosed with stage 2 triple-negative breast cancer in 2014. At first, Lunden says, her breast cancer almost went undiscovered:  her doctors said, in the year she was diagnosed, that they didn't see anything significant during her annual mammogram.
Soon enough, though, Lunden was getting an unwanted crash course in cancer. In an earlier interview with SurvivorNet, Lunden shares that she knew little about this disease before she was diagnosed with it.  "Candidly," says Lunden, "I never thought I would be one of the women who would get breast cancer."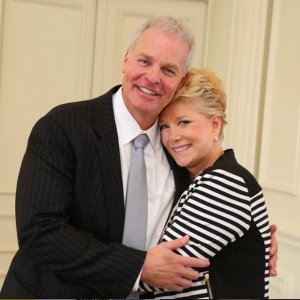 "The fact that I didn't understand the significance of dense breast tissue kind of just lit a fire in me and sent me on this mission to say, 'Here I am a journalist, and how could I have been so uneducated about something so incredibly important," she says.
She was shocked by the diagnosis. In a 2017 interview she shared, "I had always considered myself a picture of health; I had never dealt with any major illness. And candidly, having no history of breast cancer in my family, I had always walked through life feeling rather immune to the disease."
She continues, "From the moment you hear the words 'You have breast cancer,' everything that was once normal feels as if it is immediately washed away."
When getting your mammogram, ask the technician about dense breasts.
When You're Getting a Mammogram, Ask About Dense Breasts 
The Importance of Breast Cancer Screening
Screening for breast cancer is typically done via mammogram, which looks for lumps in the breast tissue and signs of cancer. The American Cancer Society (ACS) says women should begin yearly mammogram screening for breast cancer at age 45 if they are at average risk for breast cancer. The ACS also says those aged 40-44 have the option to start screening with a mammogram every year, and women age 55 and older can switch to a mammogram every other year, or they can choose to continue yearly mammograms.
For screening purposes, a woman is considered to be at average risk if she doesn't have a personal history of breast cancer, a strong family history of breast cancer, a genetic mutation known to increase risk of breast cancer such as a BRCA gene mutation or a medical history including chest radiation therapy before the age of 30. Beyond genetics, family history and experience with radiation therapy, experiencing menstruation at an early age (before 12) or having dense breasts can also put you into a high-risk category. If you are at a higher risk for developing breast cancer, you should begin screening earlier.
In a previous interview with SurvivorNet, Dr. Connie Lehman, chief of the Breast Imaging Division at Massachusetts General Hospital, said people who hadn't reached menopause yet should prioritize getting a mammogram every year.
"We know that cancers grow more rapidly in our younger patients, and having that annual mammogram can be lifesaving," Dr. Lehman said. "After menopause, it may be perfectly acceptable to reduce that frequency to every two years. But what I'm most concerned about is the women who haven't been in for a mammogram for two, three or four years, those women that have never had a mammogram. We all agree regular screening mammography saves lives."
When Should I Get a Mammogram?
Contributor: Anne McCarthy
Learn more about SurvivorNet's rigorous medical review process.
---