A Renewed Sense of Purpose After Cancer
"Jurassic Park" actor Sam Neill, 75, is working to overcome scammers pretending to be him on social media hoping to trick his loyal supporters into sending over their money.
Neill's latest obstacle comes after announcing he was diagnosed with an aggressive form of non-Hodgkin lymphoma called angioimmunoblastic T-Cell lymphoma (AITL).
Lymphoma is a blood cancer, specifically of the immune system, that affects infection-fighting cells called lymphocytes.
Lymphoma treatment largely depends on the nature of your specific diagnosis. For non-Hodgkin lymphoma patients, their cancer is more likely to spread randomly and be discovered in different groups of lymph nodes in the body.
Neill has revealed on social media, he has been in remission.
"Jurassic Park" actor Sam Neill is on the tail-end of a cancer battle, but now he has an additional foe. The actor posted to his Instagram that scammers are using his likeness to trick his supporters into sending over money. While battling non-Hodgkin lymphoma, the last thing Neill needs is to deal with fraudsters, but the resilient actor is determined to find the strength to do what he can to fend off fraudsters.
"Beware of scammers," Neill wrote in a message posted to his Instagram story.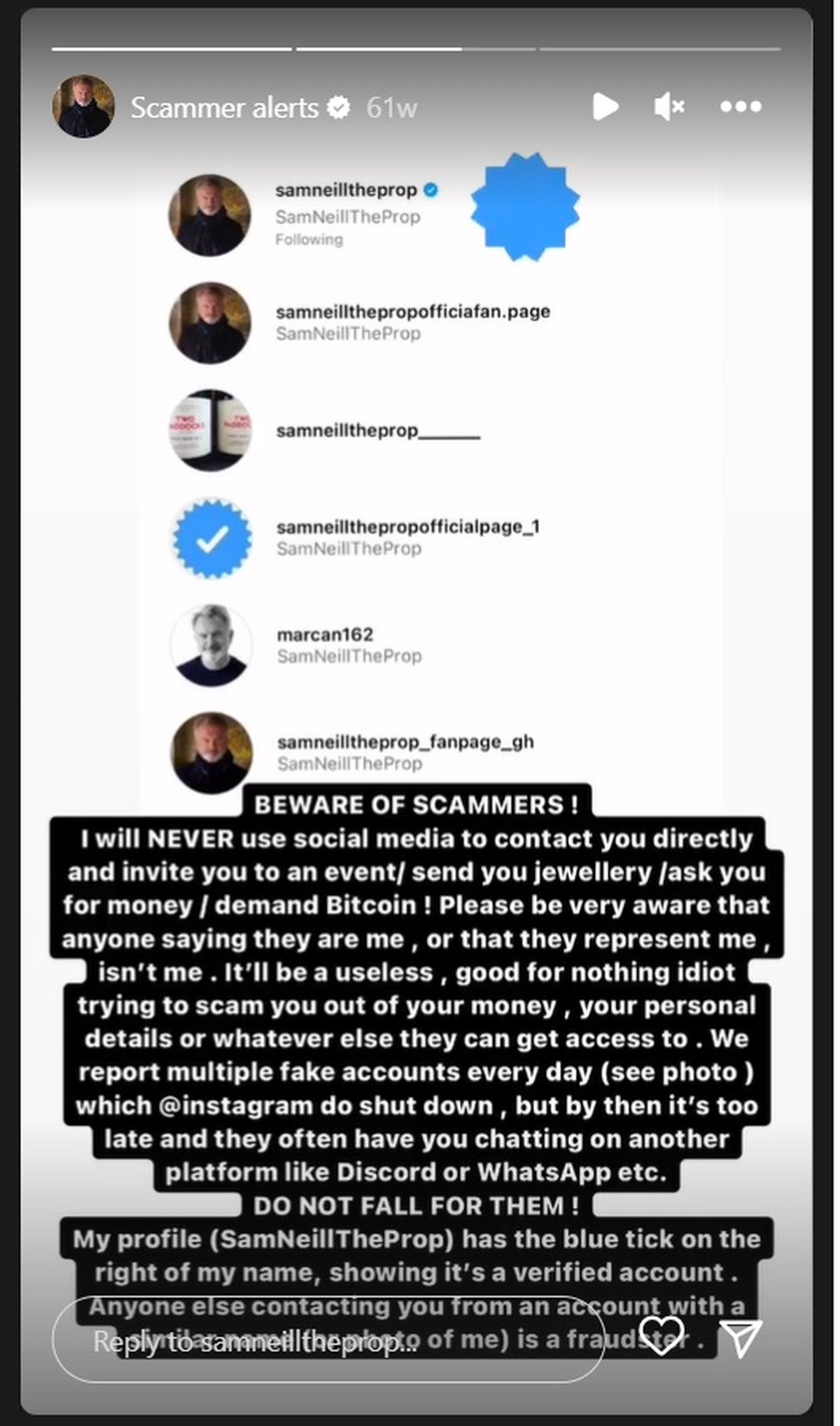 Read More
"I will never use social media to contact you directly and invite you to an event/send you jewelry/ ask you for money/ demand Bitcoin! Please be very aware that anyone saying that is me, or they represent me isn't me," Neill continued in his post. The actor urges his loyal supporters to contact the social media companies to get the fake accounts shut down. This latest obstacle Neill is having to work through comes just a few months after revealing he's been diagnosed with "a ferocious type of aggressive" non-Hodgkin lymphoma
according
to BBC News. He also shared that his cancer was stage 3, meaning it has undergone metastasis or spread beyond its point of origin.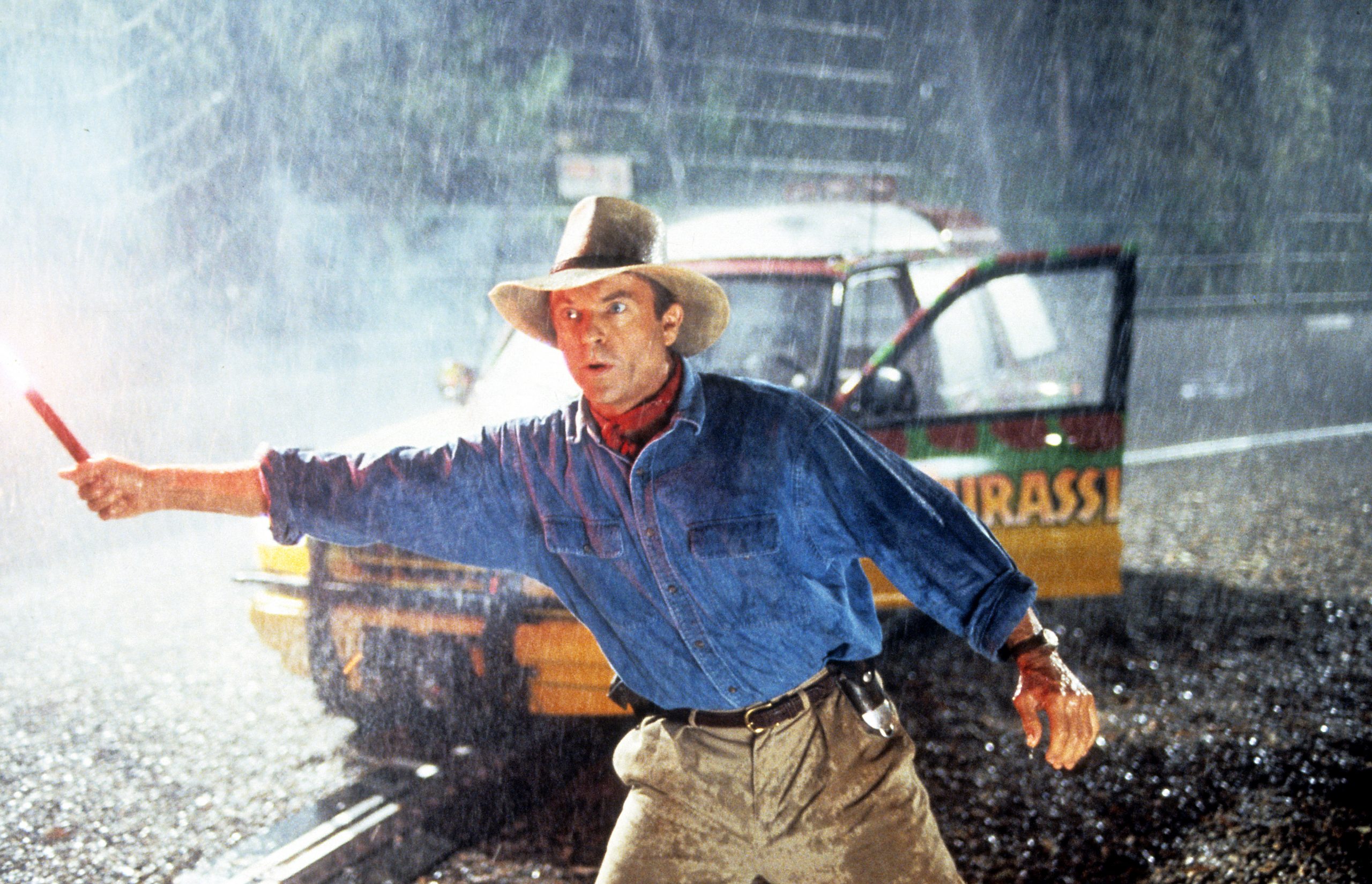 Neill's cancer diagnosis was one of the focal points of his memoir that chronicles his nearly 50-year career in film.
Neill's Cancer Journey
Neill's cancer journey began last year when he felt lumps in his neck. His doctor initially told him it was because of a COVID-19 infection but as his symptoms persisted, he pushed for more solid answers.
"I said, these lumps don't seem to be going down, and I don't know why," Neill said in his memoir "Did I Ever Tell You This".
Neill was in the middle of a promoting "Jurassic World: Dominion" when his neck swelled up. People magazine reported the actor didn't give his neck much thought until photos from the event showed it appearing "lumpy."
Neill talked with his doctor, who attributed the symptoms to another condition.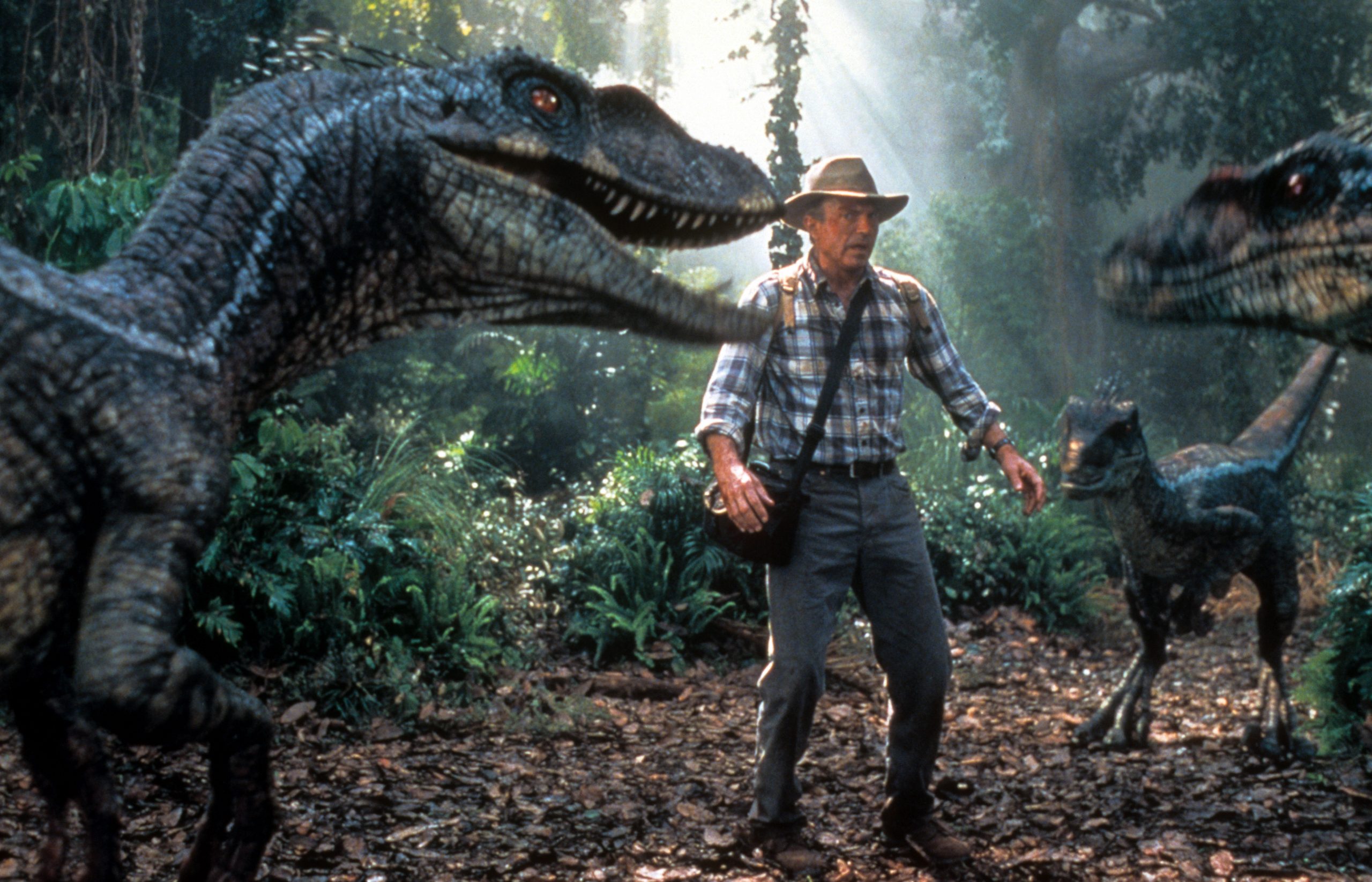 "He assured me that my lumpy glands were due to undetected COVID, and they'd be hanging around for a little while. I went back a week later when they were even bigger. This time he sent me to the hospital for some tests," Neill said.
An eventual PET scan led to his angioimmunoblastic T-cell lymphoma (AITL) diagnosis which is a rare and aggressive form of non-Hodgkin lymphoma.
"Within a few days I was lying on a hospital bed having all kinds of chemicals draining into my system," Neill said as he coped with his cancer diagnosis, an emotional moment many cancer warriors experience before they bravely battle the disease.
Actor Sam Neill, a father of two, started chemotherapy treatment but, once the chemo he was on stopped being effective, he switched to a different chemotherapy drug. Although Neill did not reveal which chemo drug he was taking, side effects such as hair loss took him aback.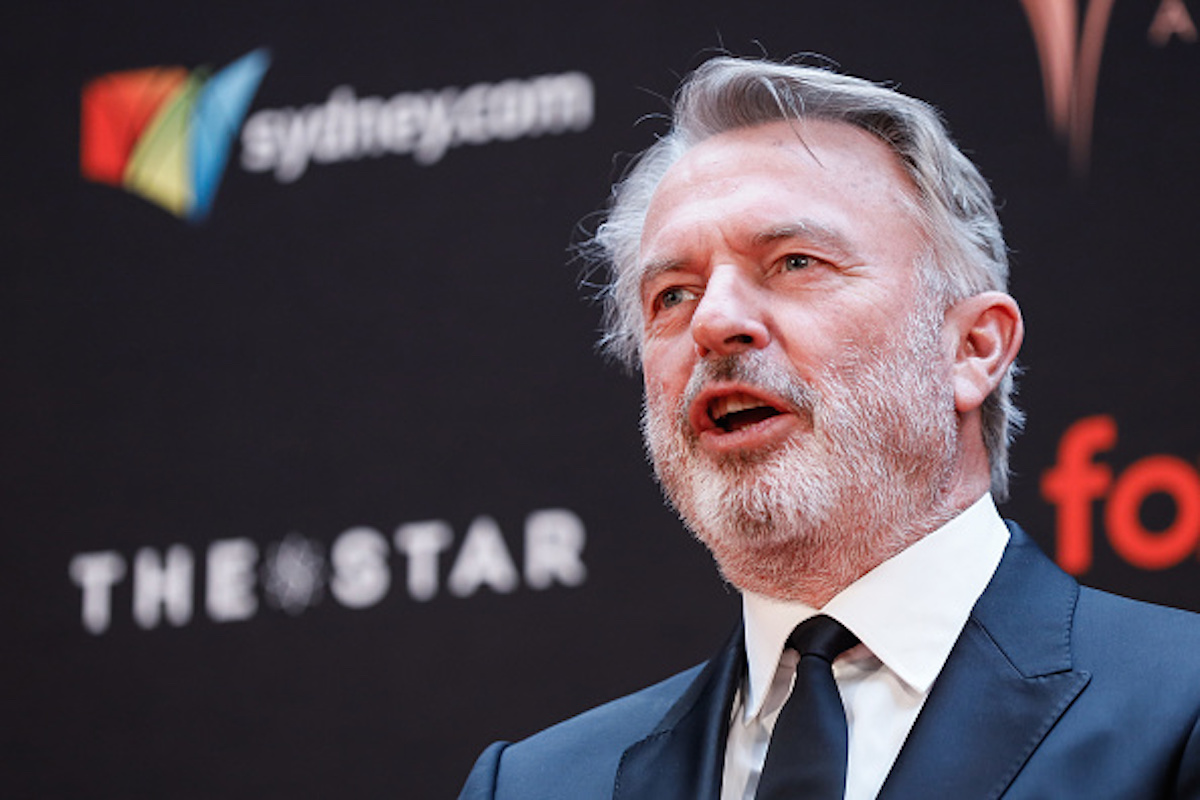 "After my first chemo, it took only a little over two weeks for the hair to disappear completely from the top of my head," Neill said.
RELATED: Understanding Chemotherapy Side Effects Hair Loss
He also lost facial hair, which revealed his face without his signature beard in later years something he admitted he hadn't seen in 15 years.
"Time has not been kind to it in the meantime. I'm not just wrinkled in the space where there formerly resided a beard, I am positively wizened. Three or four strokes of my trimmer and I had aged twenty years," he said.
Lymphoma treatment largely depends on the nature of your specific diagnosis. For non-Hodgkin lymphoma patients, their cancer is more likely to spread randomly and be discovered in different groups of lymph nodes in the body. Hodgkin lymphoma cancers, on the other hand, are more likely to grow consistently from one group of lymph nodes directly to another.
Neill's chemotherapy proved successful, as the actor revealed his cancer status in an Instagram post.
"I am alive and well and I have been in remission for eight months, which feels really good," Neill said.
WATCH: The type of lymphoma you have matters.
Understanding Angioimmunoblastic T-Cell Lymphoma (AITL)
As previously mentioned, angioimmunoblastic T-Cell lymphoma is a rare form of non-Hodgkin lymphoma. It is classified as a Peripheral T-cell lymphoma and makes up 4% of all lymphomas. This type of lymphoma also has a quick progression. And although treatment is usually effective at the start, the lymphoma often is recurrent.
Non-Hodgkin lymphoma is a "group of related malignancies (cancers) that affect the lymphatic system (lymphomas)" and lymphomas "are the cancer of white blood cells (lymphocytes) and can be divided depending on the type of cells, B-lymphocytes (B-cells) or T-lymphocytes (T-cells)."
Non-Hodgkin Lymphoma
"Non-Hodgkin lymphoma is a big category," Dr. Julie Vose, chief of hematology/oncology at the University of Nebraska Medical Center, previously told SurvivorNet.
All non-Hodgkin lymphomas begin in white blood cells known as lymphocytes, which are part of your body's immune system. From there, doctors separate these cancers into types depending on the specific kind of lymphocytes they grow from B cells or T cells.
Knowing which one of these you have can help steer you to the most appropriate treatment for you.
One way doctors divide up these cancers is based on how fast they're likely to grow and spread. "The two main classifications I think of in terms of non-Hodgkin lymphoma are lymphomas that are more indolent and those that are more aggressive because those are treated very differently," Dr. Jennifer Crombie, medical oncologist at Dana-Farber Cancer Institute, tells SurvivorNet.
WATCH: Non-Hodgkin lymphoma Treatment
Once you've been diagnosed with non-Hodgkin lymphoma, the next question your doctor will want to answer is whether you have B-cell or T-cell lymphoma. That answer is important because it will help to determine which treatment you get.
B-cells and T-cells are two kinds of lymphocytes. They're both infection-fighting cells, but they work in different ways.
Most non-Hodgkin lymphomas  about 85% affect B-cells. These cells produce antibodies proteins that react to foreign substances like viruses or bacteria in your body. The antibodies attach to another protein on the surface of the invading cells, called an antigen, to target and destroy them.
Types of B-cell lymphoma include:
Diffuse large B-cell lymphoma
Follicular lymphoma
Small lymphocytic lymphoma (SLL)/chronic lymphocytic leukemia (CLL)
Mantle cell lymphoma
Marginal zone lymphomas
Burkitt lymphoma
T-cell lymphomas make up only 15% of non-Hodgkin lymphomas. Unlike B-cells,
T-cells directly destroy bacteria and other invaders.
Types of T-cell lymphoma include:
T-lymphoblastic lymphoma/leukemia
Peripheral T-cell lymphomas
Cutaneous T-cell lymphoma
Questions for Your Doctor
If you are facing a lymphoma diagnosis, here are some questions you can ask your doctor to begin your journey to a successful outcome.
What type of non-Hodgkin lymphoma do I have?
What stage of my lymphoma is in, and if it has spread, how far?
Do we need to treat the lymphoma immediately?
What treatment do you recommend to help me beat this diagnosis?
Should I get more opinions about the treatment options available?
What are some possible side effects I should expect during treatment?
Will insurance cover the recommended treatment?
Learn more about SurvivorNet's rigorous medical review process.
---