The Immaculate Conception Church in Queens, N.Y. was standing room only today as hundreds of people turned out to honor Luis "Lou" Alvarez, the retired New York City Police Department (NYPD) detective who died on Saturday of 9/11-linked colorectal cancer.
Alvarez, who was 53 when he died of colorectal cancer, had become one of the most public and respected faces of the crisis surrounding 9/11 survivors' health conditions.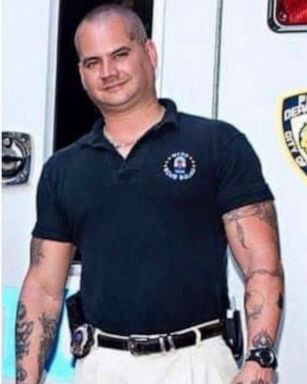 Read More
RELATED: Luis Alvarez, 9/11 First Responder Who Fought for Victim Compensation Fund, Has Died of 9/11-Linked Cancer
Tens of thousands of 9/11 first responders and survivors have been diagnosed with cancer caused by the carcinogens in the air at Ground Zero—where Alvarez spent months after the 2001 attacks. And of those exposed, an estimated 300,000 people aren't accessing the government assistance they need for cancer screenings, treatment, and care.
RELATED: 9/11 Cancers—New Warning Says 300,000 People at Risk Are Not Getting Help They Need
Weeks before his death, Alvarez addressed members of the House Judiciary Committee during a hearing on the Victim Compensation Fund (VCF) that was established to cover 9/11-related health costs for those affected.
RELATED: As 9/11-Linked Cancers Continue to Climb, Jon Stewart Urges Congress to Fund First Responders' Medical Costs
The fund is running out of money, and during the congressional hearing on June 11, Alvarez, along with former "Daily Show" host Jon Stewart and many 9/11 first responders and survivors—many of them ill—called on Congress to step it up and pass legislation to refund it permanently.
One week after the attacks, the U.S. Environmental Protection Agency (EPA) announced that the air was safe in lower Manhattan.
Alvarez shared with the lawmakers before him that he was scheduled to go in for his 69th round of chemotherapy to treat his 9/11-linked cancer the following day. It did not go unnoticed among lawmakers and attendees at the hearing that Alvarez was visibly sick. He looked weak, as the effects of his cancer were taking a toll on his body.
"I should not be here with you, but you made me come," Alvarez said. "You made me come because I will not stand by and watch as my friends with cancer from 9/11, like me, are valued less than anyone else."
RELATED: "We Were Told The Air Was Safe" — The People At Risk for 9/11 Cancers
Emotions ran high at Alvarez' funeral. Bagpipes played "Amazing Grace" and a police motorcade cleared the streets for the funeral procession as family members, friends, fellow survivors, and advocates for the VCF recognized the growing urgency of the crisis.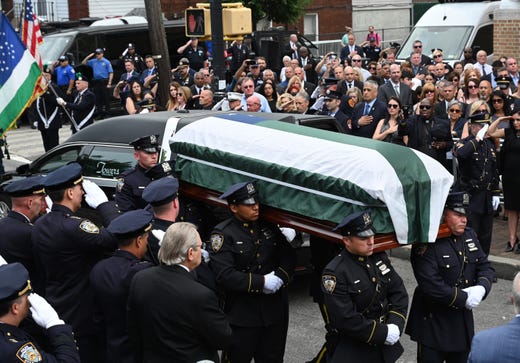 "The vast majority of the victims of 9/11 didn't die the day of the towers going down," Dr. Gaetane Michaud, Chief of Interventional Pulmonary Medicine at NYU Perlmutter Cancer Center told SurvivorNet back in September. "There are a lot of people out there who either have died or are going to die from those fumes, from those dusts."
Now that enough time has passed for the carcinogens—fumes and particles such as asbestos, lead, and benzene—to alter the cell DNA in the bodies of those exposed, the cancer diagnoses are climbing—and so too are the numbers of people struggling to access care for their cancers.
Among the crowd attending Alvarez' funeral was the comedian Jon Stewart, who had been sitting beside Alvarez during the congressional hearing, advocating for the VCF. Hundreds of NYPD officers in uniform also lined the street in silent attention, paying respect.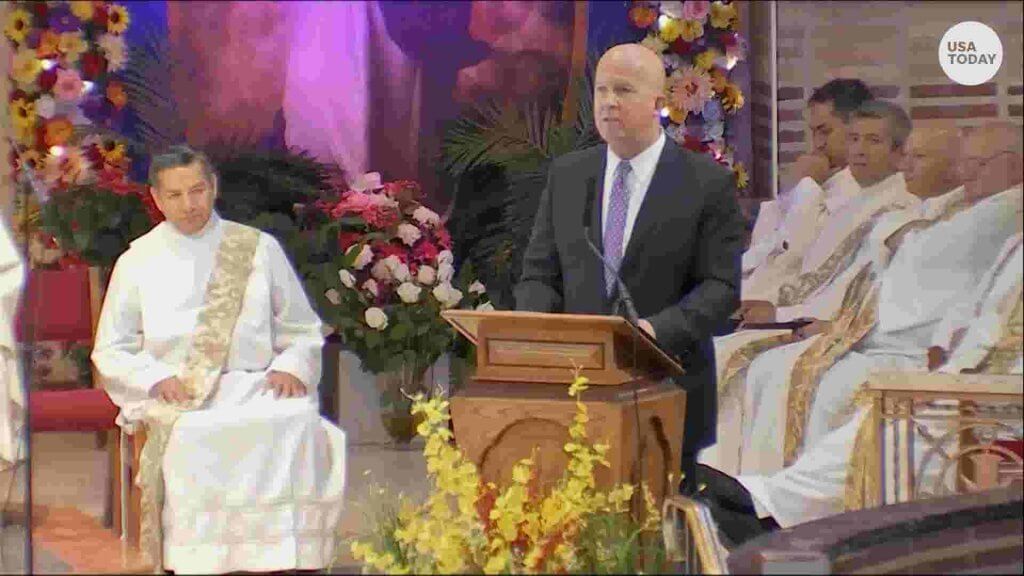 New York City Police Commissioner James O'Neill, who gave Alvarez' eulogy, used the moment to remind those watching that only 23 police officers died on September 11 itself, but 222 have died in the years since.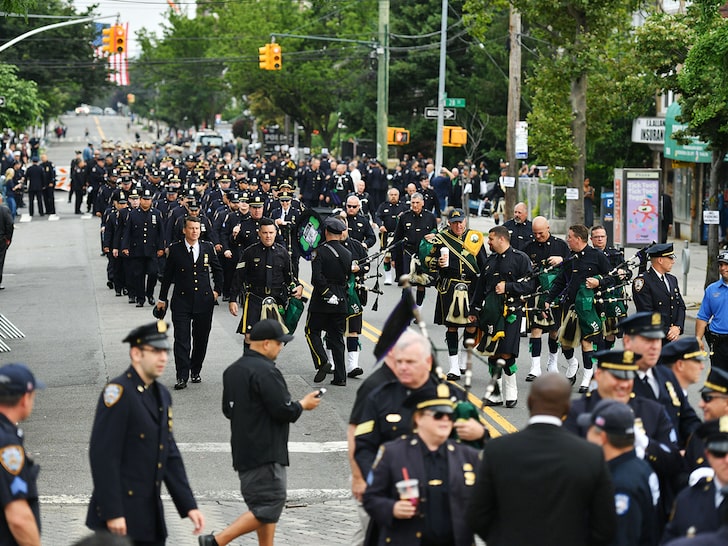 "No person who responded to 9/11 or who worked to the point of exhaustion during the lengthy rescue and recovery period that followed should ever need to beg our elected officials to act," O'Neill said. "I will tell you this: We can thank God it was Luis Alvarez who stepped forward to make that demand on behalf of every citizen and resident of our country."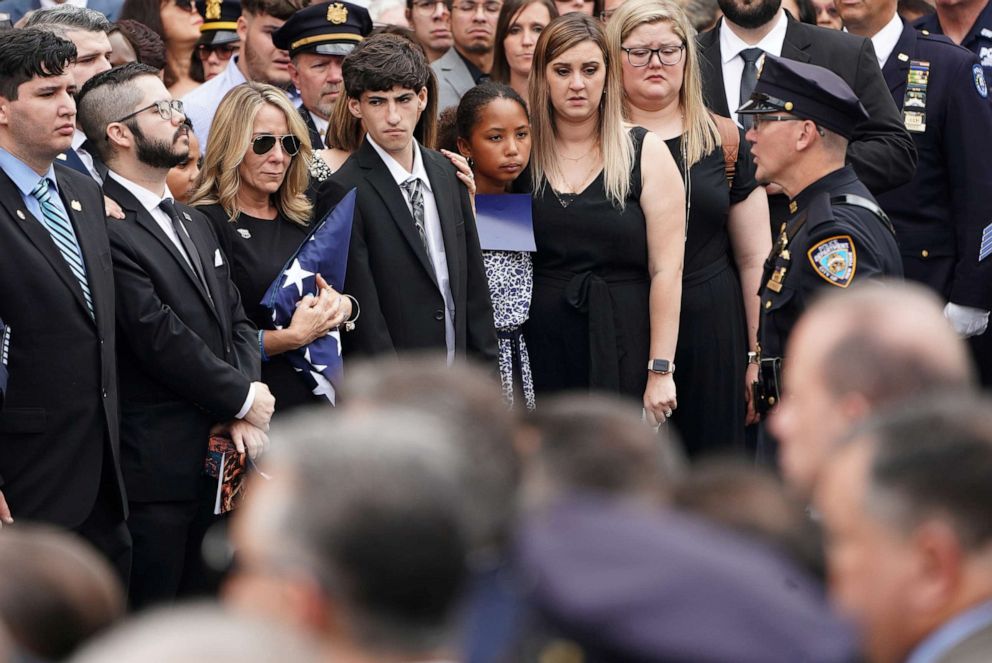 NYPD Det. Luis Alvarez believed strongly in the equality of all people & he actively (w/ trademark stubbornness) promoted that belief until his dying day. He saw it as his duty, his obligation. All he wanted was his gov't to properly recognize the labor & pain of his colleagues. pic.twitter.com/HuIYZ0WVTb

— Commissioner O'Neill (@NYPDONeill) July 3, 2019
Those who did not attend the funeral this morning paid Alvarez' respects, too, as many more took to social media to post about the importance of covering first responders' medical costs.
Fmr. Detective Luis Alvarez, 9/11 first responder, & loving father of 3 sons, left us far too soon.

He spent his last days fighting for the 9/11 Victim's Compensation Fund.

Some issues should be above partisanship or delay. We must pass the bill as soon as Congress reconvenes. https://t.co/efpKkHYGFW

— Alexandria Ocasio-Cortez (@AOC) July 3, 2019
Lawmakers joined the conversation as well, including New York Congresswoman Alexandria Ocasio-Cortez ("AOC"), who attended posted on Twitter after attending the funeral in her district, Queens.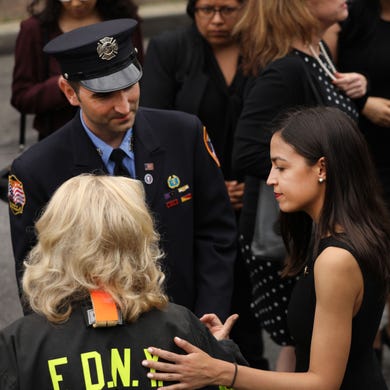 "Fmr. Detective Luis Alvarez, 9/11 first responder, & loving father of 3 sons, left us far too soon," AOC wrote. "He spent his last days fighting for the 9/11 Victim's Compensation Fund. Some issues should be above partisanship or delay. We must pass the bill as soon as Congress reconvenes."
Learn more about SurvivorNet's rigorous medical review process.