The Lingering Impacts of Sept. 11 Continues for Survivors
Frank Thomas, a former New York City Police Department detective of 23 years and 9/11 responder, was diagnosed with a rare tissue cancer called angiosarcoma. Many other first responders and survivors suffered health effects including cancer because of the Sept. 11 attacks.
This year, 43 more first responders who died of illnesses related to rescue efforts at Ground Zero were added to the Memorial Wall bringing the total number of NYC firefighters who died from 9/11-related illness after the day of the attacks to 343. On Sept. 11, 341 firefighters died.
People exposed to smoke, fires, and dust on 9/11 and in its aftermath faced higher cancer risk. The most common cancers that impacted survivors include skin (non-melanoma), prostate, and breast (in females), melanoma, and lymphoma.
More than 71,000 people enrolled in the World Trade Center Health Registry which tracks the long-term physical and mental health effects of victims of 9/11.
Frank Thomas is a former New York City Police detective who was among the thousands of first responders rushing to ground zero on September 11, 2001. However, in the wake of that tragic day, he's suffered from lingering health effects including cancer and he's not alone. This year, the number of first responders who have died from 9/11-related illnesses nearly equals the number of first responders who died on the day of the attacks.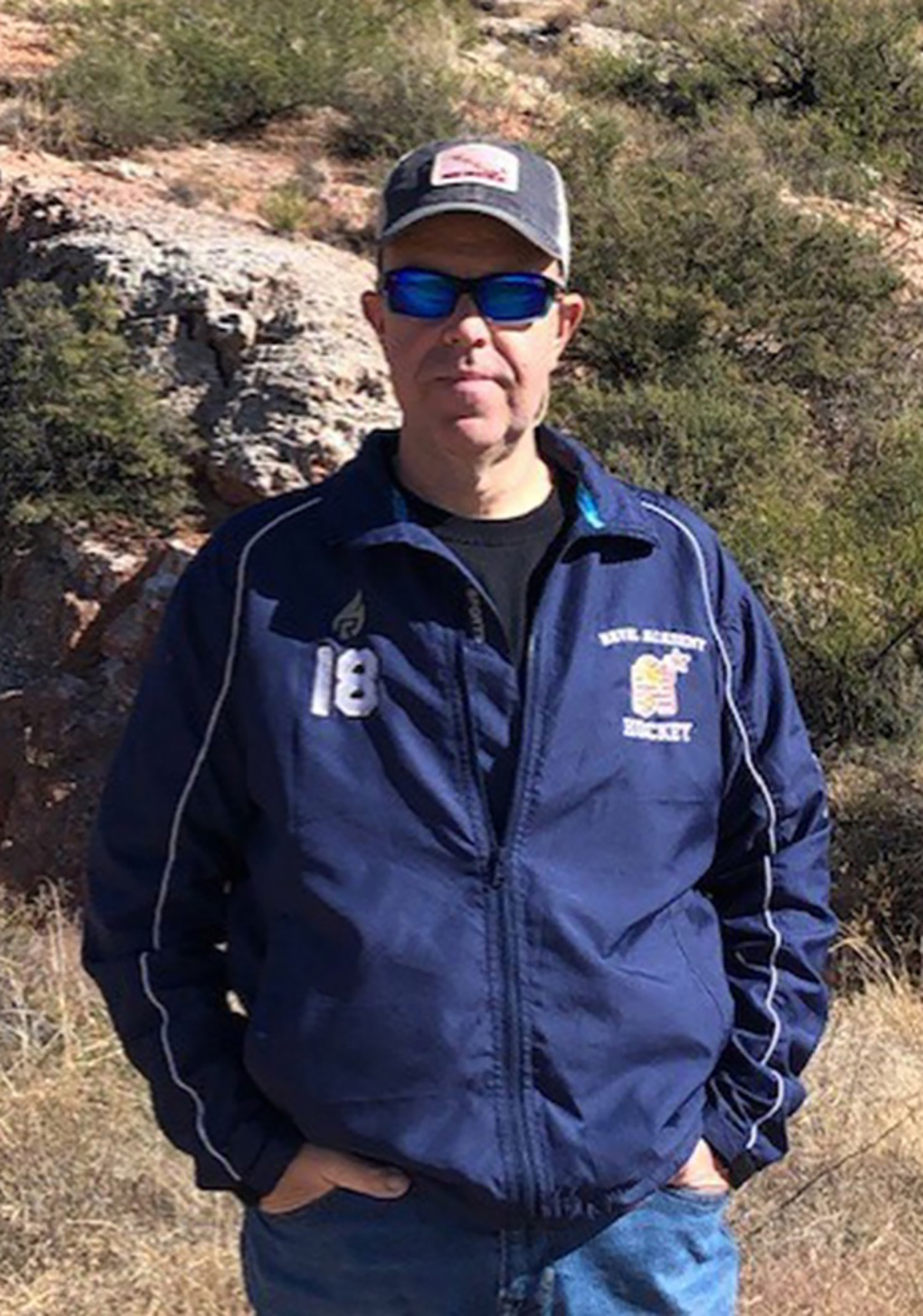 Read More
"Twenty-two years ago the loss of 343 firefighters was an unimaginable number and sadly the day we pass that milestone is quickly approaching," Andrew Ansbro, President of the FDNY Uniformed Firefighters Association
said
during a news conference. The New York City Fire Department (FDNY) added 43 names of first responders who died of illnesses related to their recovery and rescue efforts at the World Trade Center to the Memorial Wall. "The FDNY continues to feel the impact of that day," Fire Commissioner Laura Kavanagh
said
in a press release.
WATCH: What to know about screenings for 9/11-related cancers.
RELATED: September 11 raised the cancer risk for nearly half a million people.
Frank Thomas, was diagnosed with angiosarcoma, a rare tissue cancer in the wake of the terrorist attacks. He previously told Fox News Digital, he thought he wasn't going to see his kids grow up.
"My biggest fear was that they wouldn't remember me," Thomas said.
Thomas, a 23-year veteran of the department, bravely helped save lives while responding to Ground Zero. However, his health slowly began to suffer afterward.
He was diagnosed with angiosarcoma, a type of soft tissue cancer that develops in the inner lining of blood vessels and lymph vessels. For every million people, according to the National Cancer Institute, one will be diagnosed with angiosarcoma per year in the United States. Angiosarcomas make up about 1% to 2% of all sarcomas, making this type of cancer rare.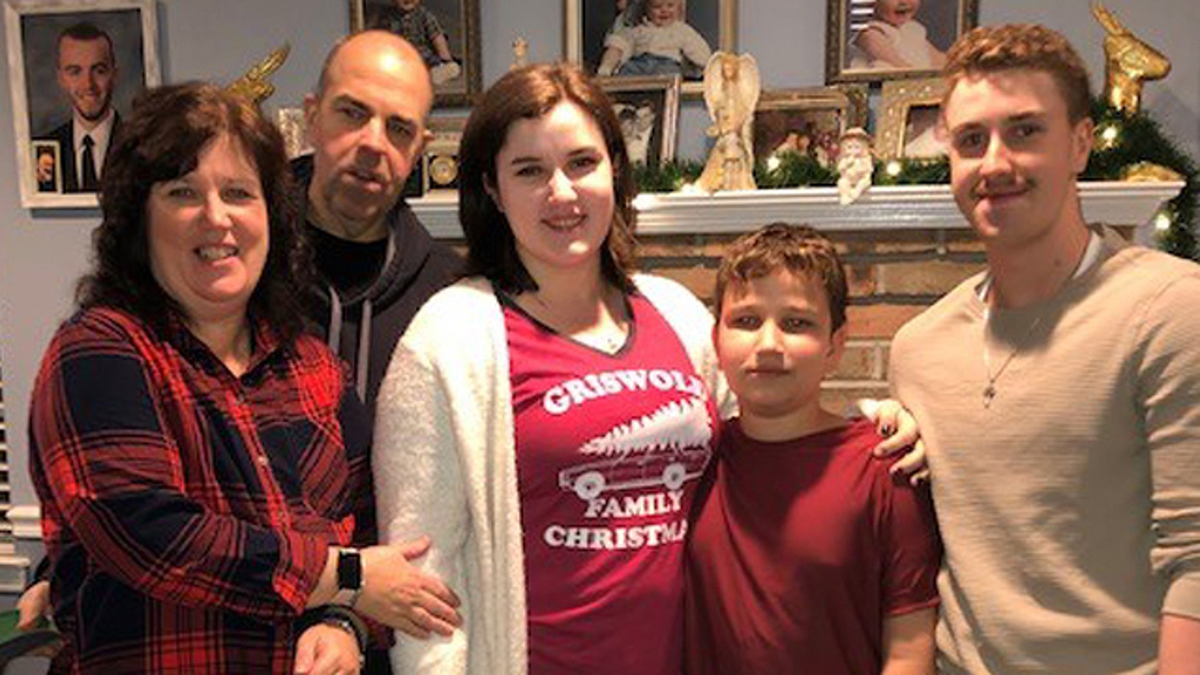 There are hundreds of different types of sarcomas, which come from different kinds of cells, Dr. George Demetri, director of the Sarcoma and Bone Oncology Center at Dana-Farber Cancer Institute and Harvard Medical School, previously told SurvivorNet.
"Unfortunately, most sarcomas don't cause many of the symptoms that may be associated with other cancers," Dr. Dale Shepard, director of the Cleveland Clinic Taussig Cancer Institute Phase I and Sarcoma Programs, previously told SurvivorNet.
RELATED: September 11 Cancers, New Warning Says 300,000 Not Getting the Help They Need.
Dr. Shepard also explains that this often leads to large tumors at the time of diagnosis, and that is exactly what happened to Thomas. His sarcoma cancer led to a large tumor that needed to be removed. But during surgery, his lung collapsed, but he pulled through. He then went through four rounds of chemotherapy, then radiation, before he was considered cancer-free.
In 2021, he suffered from heart failure after he noticed his body started retaining water and he had trouble walking. A subsequent doctor's appointment led to a severe heart failure diagnosis. He underwent several stenting procedures to relieve artery blockages in his heart.
According to Mount Sinai Hospital, he reached remission and has become more active with more exercise.
9/11 and Cancer-Related Illnesses
Mount Sinai Hospital noted in a 2018 news release, "By the end of 2018, many expect that more people will have died from their toxic exposure from 9/11 than were killed on that terrible day."
So far, more than 71,000 people are enrolled in the World Trade Center Health Registry. This registry tracks the long-term physical and mental health effects of the September 11 attacks.
WATCH: Sept. 11 first responder who was diagnosed with cancer shares his journey.
"There has been no other disaster quite like this," Dr. Michael Crane tells SurvivorNet.
Crane is the Medical Director of the World Trade Center Health Program at Mount Sinai Hospital in New York and an expert in the health consequences of large-scale disasters. "We are looking at an exposure that was really frightening and whose total extent is unknown."
RELATED: Are the toxins in our environment making us sick?
The 9/11 attacks exposed an estimated 490,000 people to a load of cancer-causing toxins that is impossible to quantify.
"There was the explosion, the collapse, and the enormous release of material," says Crane. "Plus, you had ongoing fires for months. The dust cloud passed, but the air stayed dusty for days. No one will ever know what we inhaled."
Cancer is the fifth most common 9/11-related health condition among responders and the fourth among survivors. The most common cancers in these groups are of the skin (non-melanoma), prostate, and breast (in females), melanoma, and lymphoma.
How to Cope If Sept. 11th Spawns Hard Memories
Seeing images of the terror attacks in the days surrounding September 11 can spark tough thoughts full of worry, fear, and sadness. While these emotions can impact anyone, they may be even more personal for people with direct connections to the attacks.
Psychiatrist Dr. Samantha Boardman suggests people working on their mental health practice positive psychology. Positive psychology focuses on encouraging feelings of positivity among people and patients by finding what brings a sense of vitality to their lives.
WATCH: Managing your mental health amid a health challenge.
Dr. Boardman explains them as "pathways to embrace your everyday resilience." In other words, these are tools people who may be struggling with mental health issues can embrace to help maintain a certain sense of positivity. Those positive feelings can go a long way when people are facing a health challenge like a cancer diagnosis.
According to Dr. Boardman, these three wellsprings of vitality are:
Connecting. This involves how you're connecting with others and having meaningful interactions. It involves being a good listener and being engaged with the people around you who you care about.
Contribution. How are you adding value to the people around you? Are you helping them in ways that feel meaningful to them? This entails contributing/engaging with others in a meaningful way.
Feeling challenged. Being "positively challenged" could involve learning something new (perhaps by taking a new class or reading an interesting book) and expanding your mind in some way.
"Those are the cores of vitality, and the core pathways to enhance your everyday resilience," Dr. Boardman said.
Resources to Cope With 9/11-Linked Disease
Hundreds of thousands of people may have been exposed to toxins and pollution in the air after the attacks on the World Trade Center on Sept. 11, 2001. There are resources available.
Learn more about SurvivorNet's rigorous medical review process.
---