Grief affects us all in different ways. Some handle pain in a stoic way, while others wear their hearts on their sleeves. Paul McCartney, of the Beatles, recently shared in a BBC Radio Scotland interview that after he lost his first wife Linda to breast cancer, he spent the better part of a year crying. The response is not uncommon, and it's refreshing to hear someone so well-known and well-loved discussing grief openly.
McCartney was speaking to the BBC about a new exhibit opening in Scotland that will feature Linda's photographs. McCartney's wife, who tragically passed away after a breast cancer battle in 1998, was an extremely talented photographer, capturing everything from rock stars, to beautiful nature shots, to intimate pictures from the McCartney family home. The new exhibit, Linda Retrospective, is now open at the Kelvingrove Museum in Glasgow, Scotland.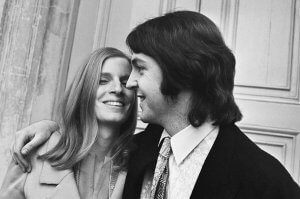 Read More
In the new interview, McCartney said, "I think I cried for about a year on and off," after Linda's death. "You expect to see them walk in, this person you love, because you are so used to them. I cried a lot. It was almost embarrassing except it seemed the only thing to do."
Linda died at the age of 56 in 1998. She had been diagnosed with breast cancer three years prior. McCartney also mentioned that his emotional response to losing his wife was a stark contrast to how his father dealt with grief. McCartney's mother also died of breast cancer when he was just 14 years old, but the family didn't discuss her disease or their feelings about it.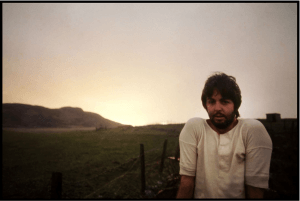 "We had no idea what my mum died of because no one talked about it," McCartney said. "The worse thing about that was everyone was very stoic, everyone kept a stiff upper lip and then, one evening, you'd hear my dad crying in the next room. It was tragic because we'd never heard him cry. It was a quiet private kind of grief."
McCartney has chosen to be a bit more public with his grieving, as well as his tributes to his late wife. Two years after her death, the former Beatle announced donations of more than $2 million for cancer research at Memorial Sloan-Kettering Cancer Center in New York and the Arizona Cancer Center in Tucson, Arizona, where Linda received treatment. The donations were made on the condition that no animals were used for testing purposes — a cause that Linda was extremely passionate about during her lifetime. Also, in 2000, The Linda McCartney Centre, a cancer clinic, opened at The Royal Liverpool University Hospital.
Grief is a very complex emotion — and if affects everyone on different timelines and in different ways. A few months back, SurvivorNet interviewed a man named John Duberstein who recently lost his wife, Nina, to cancer. He said that throughout the whole cancer battle, he was just trying to pretend things were normal. It was his wife who forced him to have the tough conversations.
"I really wanted things to go back to normal, whatever that meant," Duberstein said. "She was not for that. She wanted to embrace the existence that she had, even before she knew she was going to die imminently. I did not want to talk about what was going to happen with me after Nina died. Nina is the one that really brought it up, she brought it up a number of times."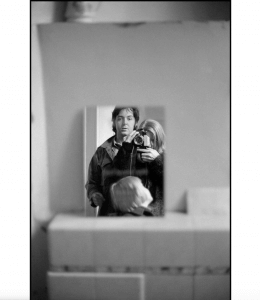 Denial is one of the first stages of grief. Researchers define the stages as denial and isolation, anger, bargaining, depression — and finally acceptance, though we all experience grief in a different way. In McCartney's case, he can now look back on his 30-year relationship with Linda in happiness. They shared many happy memories, and four children. A lot of those happy memories are captured beautifully in the Linda Retrospective exhibit. Her photography will be on display through Jan. 12, 2020.
Learn more about SurvivorNet's rigorous medical review process.