In the month since his beloved wife Beth Chapman died of cancer, Duane "Dog" Chapman has been dealing with tremendous grief. In a new interview, Dog shared that the grief has kept him from going back to his home in Hawaii, the place Dog and Beth were married, and the place where Beth ultimately died.
Now, Dog is sharing that the only thing that has helped him is putting his all into his work: bounty hunting.
Read More
"I don't know what to do," Dog told
Radar Online
. "As long as I stay bounty hunting it's the only thing that keeps my mind off how things are right now. I just have to keep working!"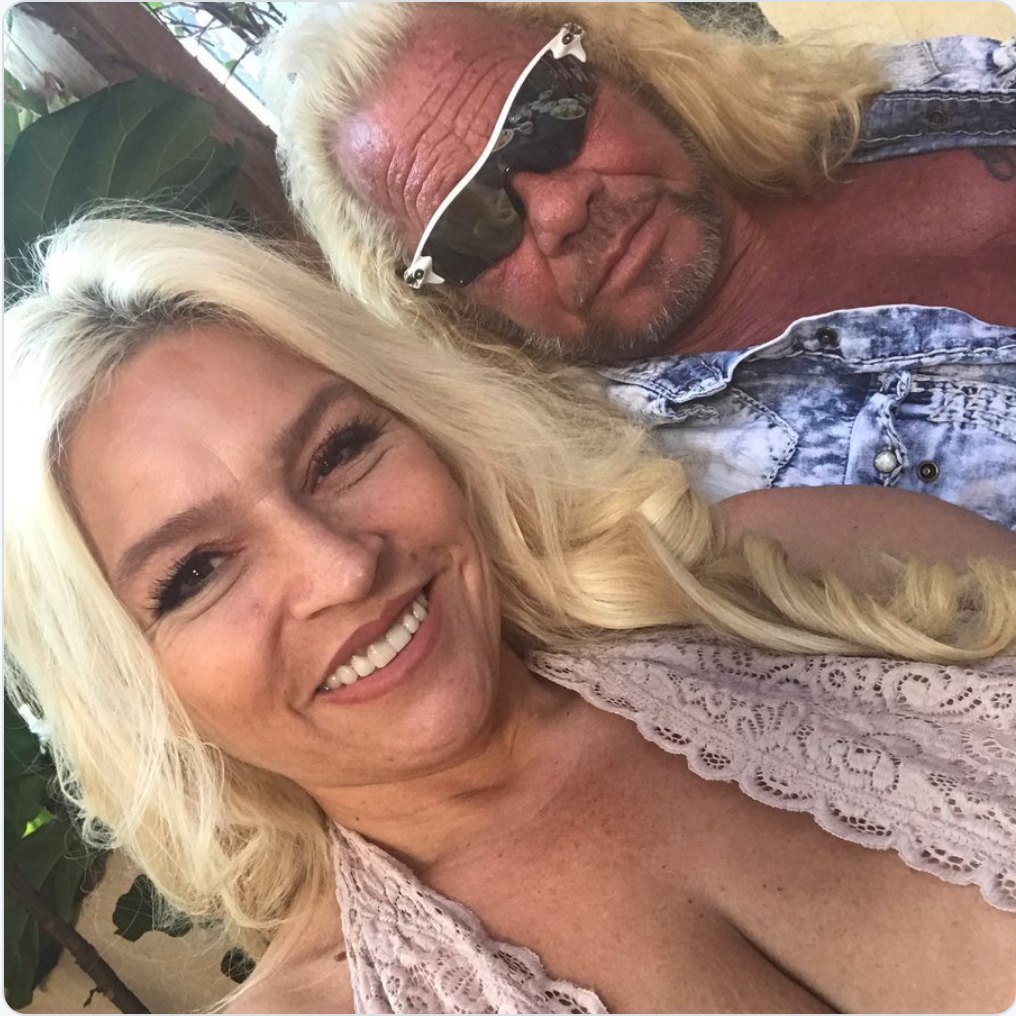 Beth died of stage IV lung cancer after a difficult journey that began with a stage II throat cancer diagnosis in 2017. Beth was only 51 when she died last month, and the loss has been devastating for the Chapman family, as it has for many of Beth's devoted fans.
RELATED: "I Watch a Video Every Day Just to Remind Me What a Wonder Lady Beth Is": As Fans Mourn Beth Chapman's Death, The Chapman Family Invites Them to View Happy Memories On Social Media
The whole Chapman clan is very open and public, even as they face insurmountable grief (the upcoming TV series, "Dog's Most Wanted actually chronicles the difficult moments of Beth's cancer journey). Relative to other members of his family, though, Dog himself hasn't been as public with his grief.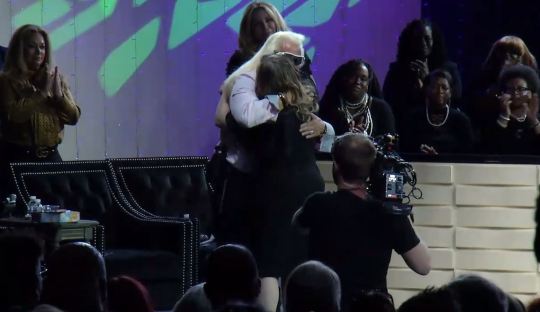 While Beth's daughters have shared heartfelt messages and photographs on social media, giving their followers a window into their recovery, Dog himself has been staying a bit more private, with the exception of one or two posts and interviews, in which he has shared how distraught he is during this difficult time.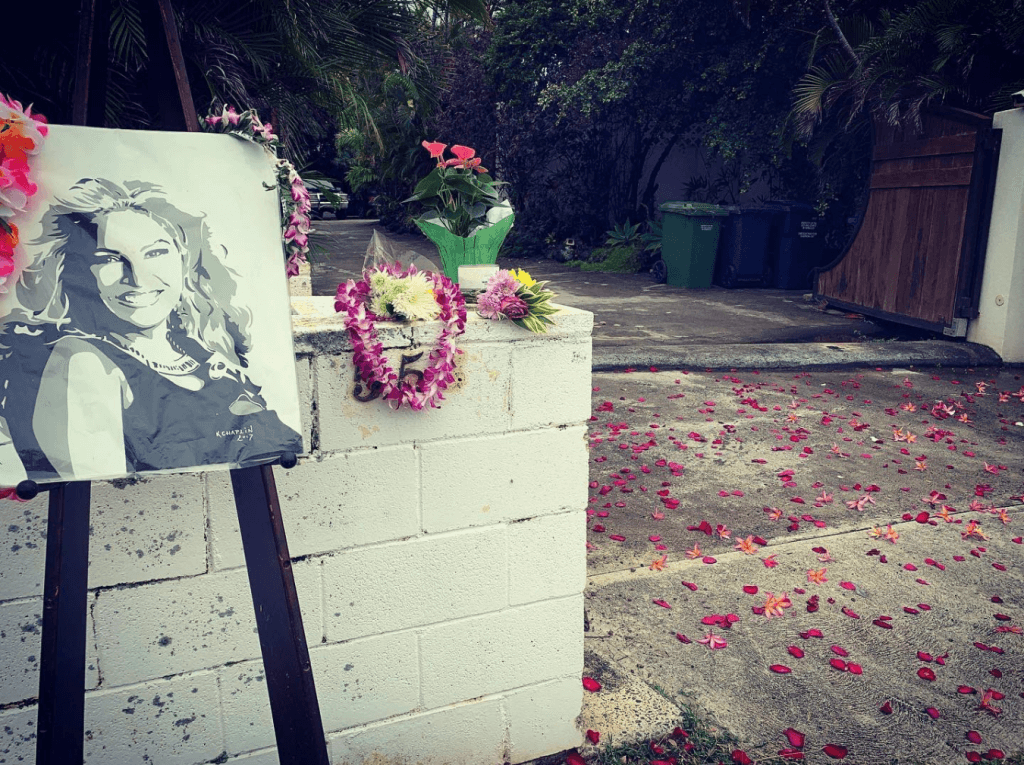 RELATED: Duane "Dog" Chapman is The Latest Victim of the Disturbing "Fake Cancer" Trend — Chapman Impostors Take Advantage of Sympathy To Swindle Beth's Fans 
But now, in one of the first interviews since Beth died, Dog spoke with Radar Online. In the interview, he shared that ever since Beth died, he has not been able to face returning to his home in Hawaii — the place where Dog and Beth were married, and where Beth ultimately died. Hawaii was one of the places Beth loved most, which is why the Chapmans held one of Beth's two public memorial services on one of the Island's beautiful beaches.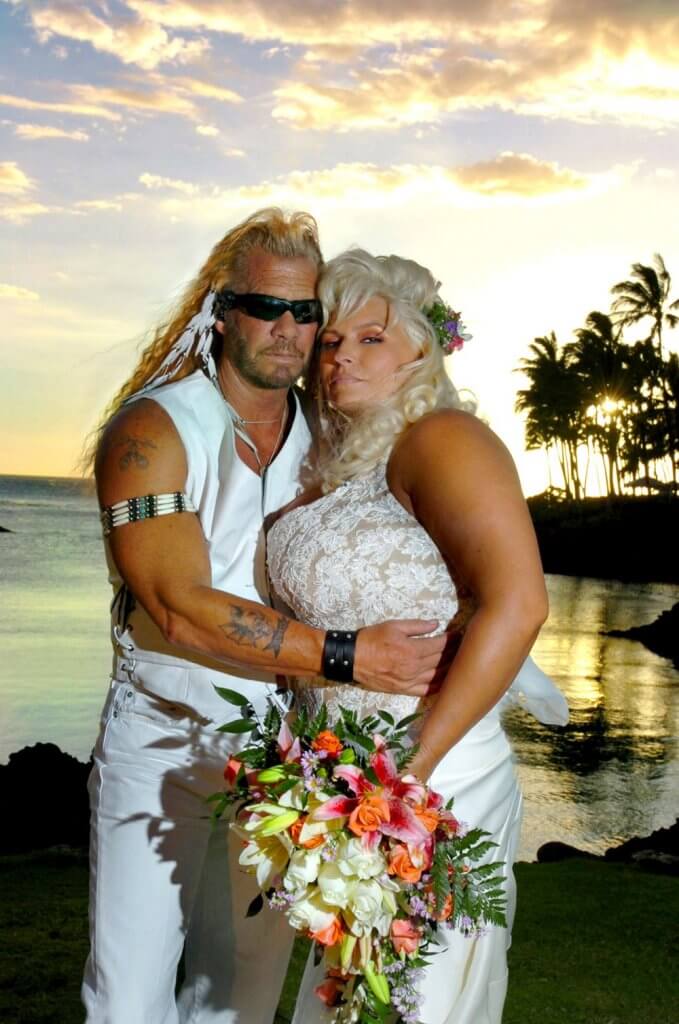 "Hawaii is off-limits to my heart at the moment!" Dog told Radar Online. Hawaii is home to many of Dog's children, too, and he shared that many of them have gone back.
"Being alone is really bad," Dog said. "I sent most of the family home [to Hawaii] but I have [our two youngest children] Bonnie Jo and Garry boy here."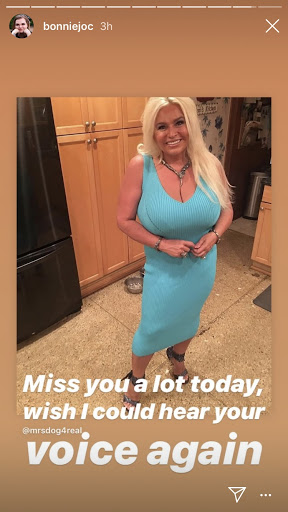 Bonny Jo Chapman, 20, and Garry Chapman, 18, are the only two of the Chapman children whose biological parents are Dog and Beth.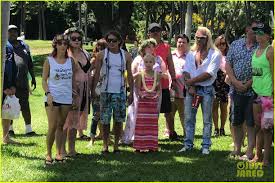 By "here," Dog was referring to Colorado, where he and Beth spent the other half of their free time, when they weren't out bounty hunting.
Bounty hunting for criminals is Dog's work and well as the focus of his reality TV series, "Dog The Bounty Hunter" and "Dog's Most Wanted." Pouring his focus into this work has been one way Dog has helped to distract himself from Beth's absence. The new series, "Dog's Most Wanted," will air on WGN America in September, and as Radar Online reports, Dog has been working hard to put the finishing touches on the show in advance of the premiere.
Fe Fi Fo Fum Look out America here we come We're going to make America Safe Again !!!! pic.twitter.com/c3tPqG0a7r

— Duane Dog Chapman (@DogBountyHunter) July 22, 2019

Working After Cancer–Dog is Not Alone In Seeking Routine, Distraction
Members of the SurvivorNet community have shared with us that, after a devastating cancer diagnosis, continuing to work has helped a lot in terms of maintaining a sense of clarity and routine during a time that is otherwise confusing and chaotic.
RELATED: Working With Cancer And Having Cancer Are Two Very Different Things: Nefa Tari Moore's Story
Cancer — and losing a loved one to cancer — is one of the furthest things from "routine" there is, and whatever someone's job may be, its familiarity and the feelings of purpose and distraction it provides can keep the devastating news from consuming them entirely.
RELATED: Like So Many Others, Julia Louis-Dreyfus Returns to Work After Treatment for Cancer
But that being said, not everyone will feel up to working after a cancer diagnosis or a cancer loss — and that's ok, too. These are incredibly challenging, life-altering experiences, and sometimes the emotions that go hand-in-hand require your full attention.
The best way to go about it, according to members of the SurvivorNet community, is to take it one day at a time, and listen to your body and your emotions.
RELATED: Fear, Anger, Anxiety – You're Entitled To Your Emotions
Dog Chapman is trying to do just that, as he told Radar Online: "I'm just taking each day as it comes!"
Learn more about SurvivorNet's rigorous medical review process.
---