The self-made billionaire Glenn Stearns, 55, says his experience surviving cancer was one of the biggest inspirations for creating his new economic experiment-turned reality show, "Undercover Billionaire."
On "Undercover Billionaire," which premiered last night, August 6, Stearns, the "rags-to-riches" founder of Stearns Lending, LLC, takes on a bold experiment, going undercover as "Glenn Bryant," and starting with only $100 in his pocket, a cell phone with no contacts, and an old pickup truck. With his "regular guy" alias, Stearns wants to see if he can achieve the "American Dream" once again, starting a $1 million company in just 90 days.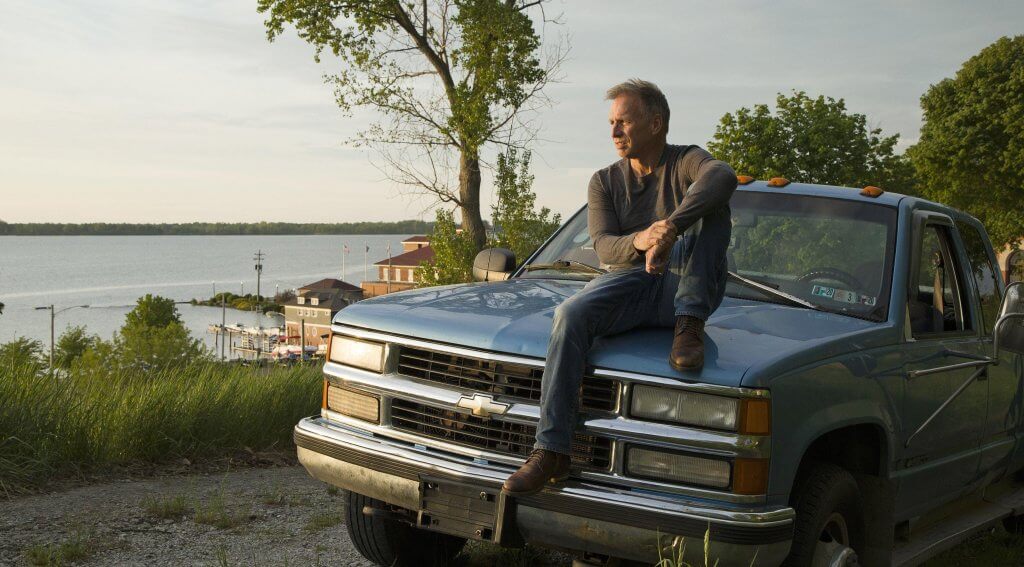 Read More
In an interview with
Business Insider
ahead of the show's pilot, Stearns shared it was his difficult cancer journey that made him realize that life was short, and that he didn't want to miss his chance to pursue this experiment that he'd been thinking about for years. During the course of the experiment, Stearns said, he also shared his cancer story with the locals he met in Erie, Pennsylvania (where the show was filmed).
Stearns said he didn't share his real identity, but he was honest about what his cancer journey taught him.
So excited to announce the "special project" I've been working on for the past few months. It's been one of the most rewarding and challenging things I've ever done. https://t.co/dzMfM3yPzW

— Glenn Stearns (@glennstearns) July 2, 2019

"I said I'd had cancer," Stearns told Business Insider. He said he told them that "life is short, and I don't want to have my last breath and have regrets [about wanting] to see if I could build a business."
Stearns was diagnosed with squamous cell carcinoma of the throat (the most common type of throat cancer) five years ago after his doctor noticed one of his lymph nodes was swollen. Stearns shared these details in a YouTube video about his cancer journey.
Squamous cell carcinoma of the throat is a cancer that develops in the flat squamous cells in the lining of the larynx (the voice box) and the pharynx (the part of the throat behind the tongue). According to the American Cancer Society, about 60 percent of people diagnosed with squamous cell carcinoma at an early stage (before it has spread beyond the throat) will survive for 5 years. When Stearns' doctor described the survival rates for his cancer as good news (relative to other cancer, squamous cell carcinoma is fairly treatable), Stearns said he didn't see it the same way. "I was like, 'no, that's not curable' that's a coin toss,'" Stearns said.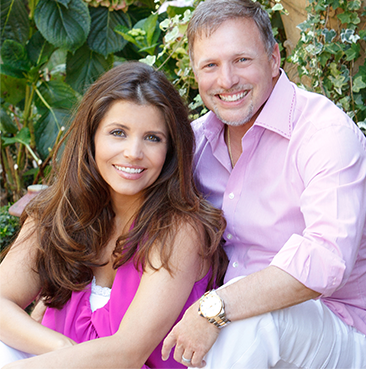 The moment he heard the word "cancer," Stearns shared, his focus immediately turned into tunnel vision. "It was like looking out of a straw," Stearns said. "and the only thing that came to my mind—my only thing—was my two little girls."
Stearns has six children, who range in age from 10 to 40 years old. The youngest two—his girls—are all he could think about at the moment he was diagnosed with cancer.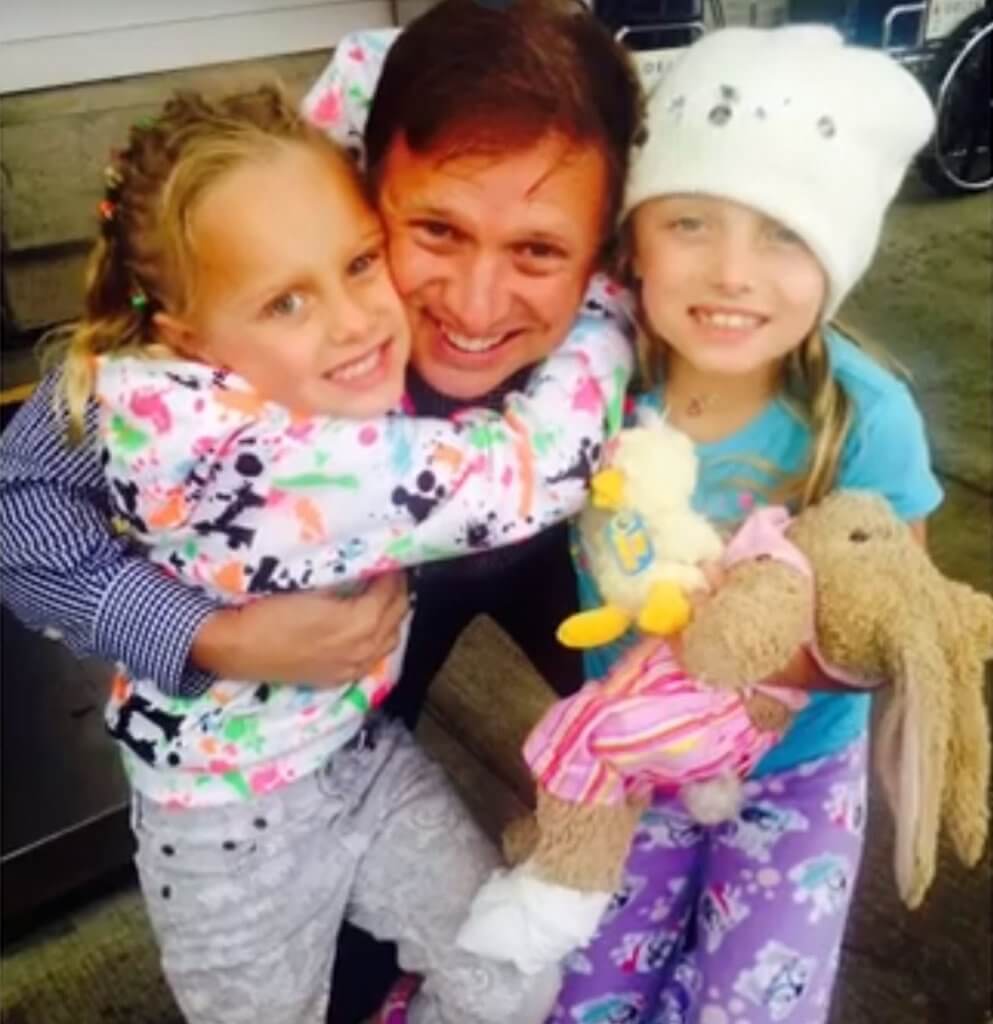 Once the news sunk in a bit, Stearns said he began to view his cancer as a "business competitor."
"After I kinda came out of my shock of 'I have cancer,' I remember really thinking about it kind of like business," he shared in the YouTube video. "I thought, 'This will be the best competitor I've ever had." Stearns elaborated on this metaphor, sharing that as underwent treatment, his cancer "became a very formidable opponent"—one that he "respected."
"I did not think for a second that I had it beat," Stearns said, sharing that the experience "humbled him beyond any belief" and gave him tremendous gratitude—not only for his success and circumstances, but also just for being alive, something he recognized isn't the case for many people diagnosed with cancer.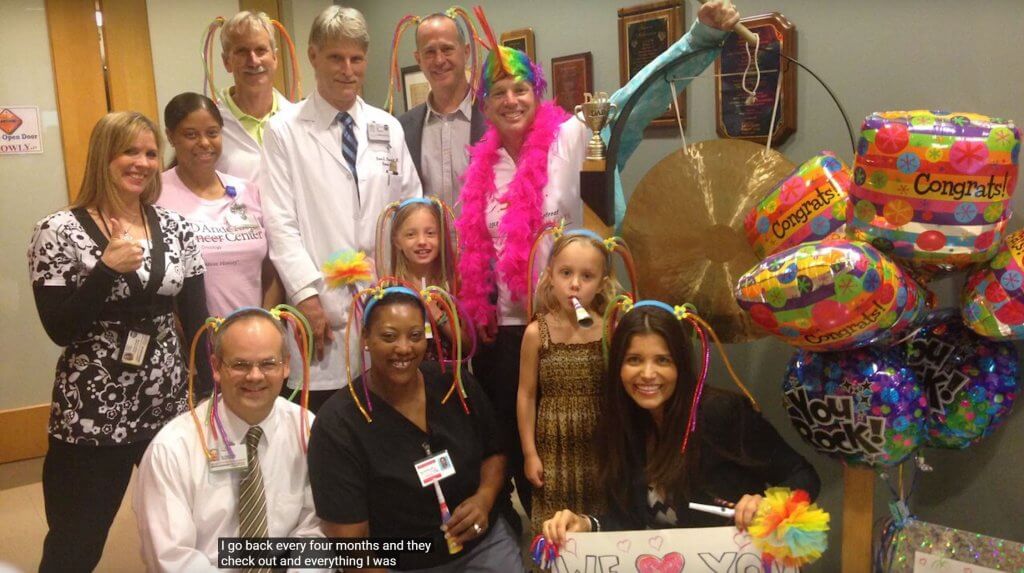 Stearns shared that he is now cancer-free, and though he did not elaborate on the specific treatment he received to put his cancer into remission, he did share that he "did everything his doctors said," and that he still goes back to the doctor every four months to make sure his cancer hasn't recurred.
According to Business Insider, Stearns did have one cancer recurrence, which resulted in postponing the "Undercover Billionaire" filming.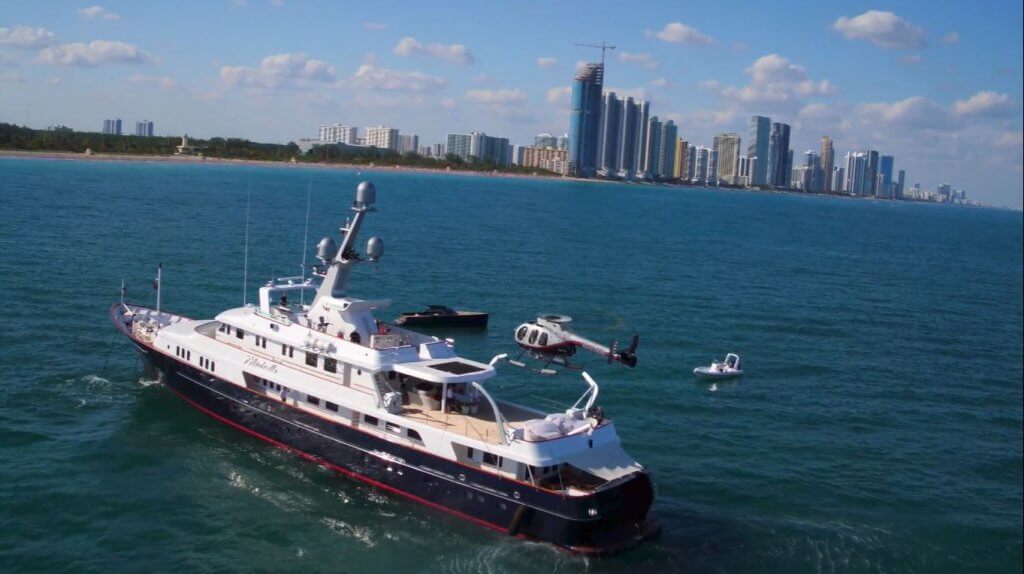 Stearns has not shared the results of his business experiment and if he was able to successfully grow a $1 million company in 90 days (you'll have to watch "Undercover Billionaire" for that) but he did share that the experience taught him a tremendous amount about gratitude—just as his cancer journey did.
RELATED: The Importance of Living in Gratitude When Facing Cancer
"I've been very grateful," Stearns said in the YouTube video about his cancer diagnosis. "Every time I've started to get a little cocky, life always sets me straight."
Discovery Channel will be airing new episodes of "Undercover Billionaire" every Tuesday at 10 p.m.
Learn more about SurvivorNet's rigorous medical review process.
---