The season finale of "Dog's Most Wanted" is upon us, and the moving rawness and intimacy that's moved millions to tears — the show has chronicled, among other things, the cancer journey and eventual passing of Beth Chapman, the wife of bounty hunter Duane Chapman — is on full, heart-wrenching display. Our tip: Have a box of tissues at the ready.
Currently in its first season, the reality-TV spinoff of the popular "Dog the Bounty Hunter" show, which aired from 2004 to 2012, has not strayed too far from the original in structure: A camera crew follows the adventures of Duane "Dog the Bounty Hunter" Chapman and his family as they track down the country's most-wanted fugitives. But while viewers still got Dog the "tough guy," and his high-intensity chases, the new series has also been a window into Beth Chapman's devastating cancer journey. When the final episode of the season airs tonight, viewers will experience Beth's final days, the Chapman family's immense grief, and the two memorial services held to honor Beth's life.
Read More
In a sneak preview of the season finale, the Chapman family discusses the funeral arrangements. "Nowadays when you go to a funeral, it's called a 'celebration of life,'" Dog says. "[But] we do things weird and we're gonna keep doing 'em weird, Ok? I'm not celebrating f***ing anything. I think we need to mourn a little bit before we start celebrating."
Sneak peek. Gonna be a tough one tomorrow night only on @wgnamerica @DogWgna https://t.co/s4PEHRzU3s

— Rainy Robinson, MBA (@theRealJaneBond) November 6, 2019

Beth Chapman, 51, died on June 26 of stage 4 lung cancer. In the years leading up to her death, she remained as active as possible and allowed the camera crew to follow her personal health journey. It's been a groundbreaking window into illness that has shown the world what it's really like to experience someone you love dying of advanced cancer.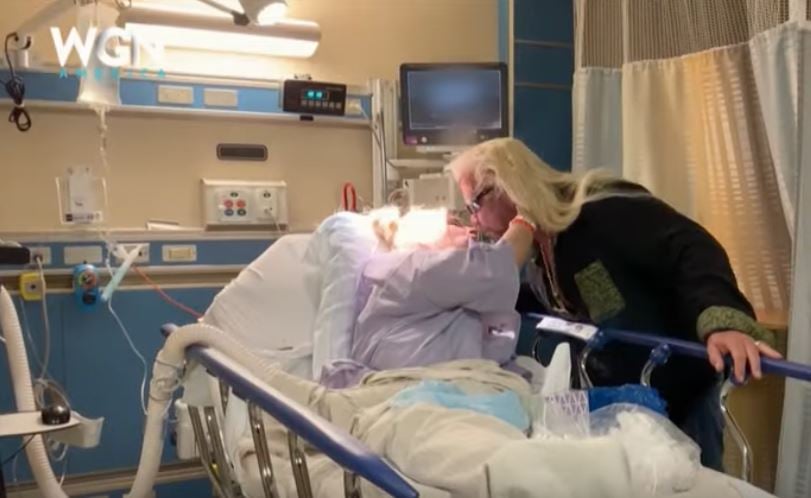 Bonnie Chapman, the Chapman's 20-year-old daughter, previously told SurvivorNet that "it's like having the whole world have eyes on you in an intimate way and to have the whole world know exactly what you're going through."
RELATED: "She Was Standing There Naked in The Bathroom and Goes, 'Look at Me'" — Bonnie Chapman Opens Up to SurvivorNet About the Raw and Painful Details of Losing Her Mother, Beth Chapman, to Lung Cancer
The publicity surrounding the cancer and Chapman's journey, Dog Chapman told SurvivorNet ahead of the series premiere in September, was, in many ways, a blessing. The prayers and messages of support from Beth's thousands of fans, he said, kept her spirits high. Dog shared this remarkable anecdote:
Duane "Dog" Chapman spoke with SurvivorNet about losing his beloved wife and bounty-hunting partner-in-crime, Beth, to cancer. 
"Beth was very negative [at first]," Dog said. "It was devastating. Until one day she came back from the store and her phone rang and [it was a woman] she just met at the store. … They talk for 15 minutes, then they hang up and [Beth said], 'She told me that she loved me. Her mother had cancer and she survived … that woman is great.'"
RELATED: In "Dog's Most Wanted," The Chapmans Share Their Hardest Moments With the World — Including Beth Chapman Losing Her Hair During Cancer Treatment
After this uplifting exchange, Dog said, Beth "started brightening up." So he then posted a tweet: "Please pray for Beth. She needs the support." And, he said, "She woke up the next day and there were 2,000 people saying 'we're in your corner,' and she read every one of them to me out loud. It was incredible. So I could see that the fans were also keeping her alive."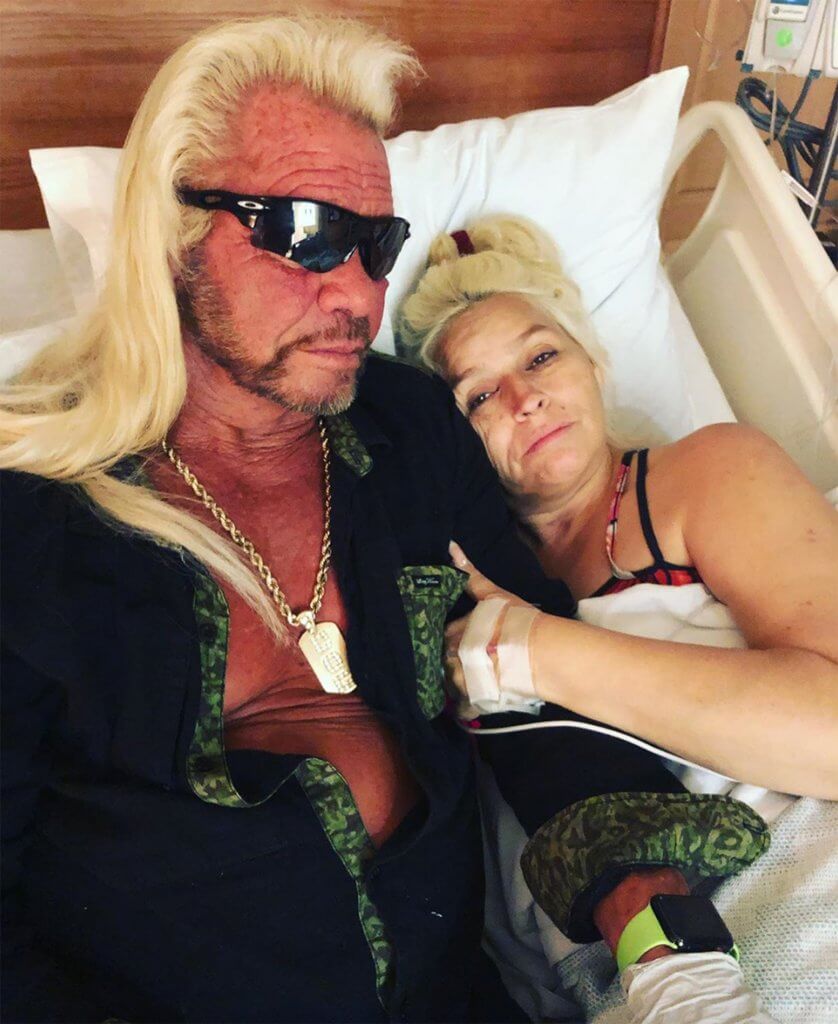 Will There Be Another Season of Dog's Most Wanted?
"Dog's Most Wanted" fans have been speculating over whether there will be another season of the series — and if there should be one now that Beth is gone. On Twitter, several fans have raised concerns about Dog's own health issues. (Dog was rushed to the hospital several months ago after experiencing pain in his chest, and although he was OK, the incident came as an acknowledgment on Dog's own part that he needed to take better care of himself.)
RELATED: Duane Dog Chapman's New Health Scare, Just Months After Beth Chapman's Tragic Death From Lung Cancer
Ultimately though, it seems a majority of those who spoke out want the show to move forward.
You are absolutely right! She wouldn't want it to end. She wanted him to continue on. This is who he is n what he is amazin at. This is their children's legacy. It was her last gift to him. #ThisOnesForBeth #DogPound #DogsMostWanted

— D Parrish (@dizziemomma) November 5, 2019

"Does anyone honestly think that @MrsdogC [Beth's] plan was for the show to end with her?" tweeted one fan. In the comments, other fans agreed; "She wouldn't want it to end. She wanted him to continue on," tweeted another. "This is who he is n what he is amazin at. This is their children's legacy. It was her last gift to him."
Learn more about SurvivorNet's rigorous medical review process.
---