Fans of Beth Chapman, wife of Duane "Dog the Bounty Hunter" Chapman, are deluging the mom of two with love and support during her brave battle with cancer after Beth posted a concerning quote on social media about watching someone die.
For the past few months, Beth has been battling Stage 4 lung cancer. Throughout her cancer journey, the effervescent TV star has been bravely open about what she and Dog have been going through, and how they're attempting to continue making the most of their life together. However, a post Beth, 51, shared to Instagram earlier today has left her fans really worried.
Read More
Beth shared an image that read "watching someone you love die is an image you never forget." Beth didn't provide a caption or any context for the quote, but fans are worried that it may be related to her disease. Thousands of comments and prayers filled Beth's page as soon as she posted the photo, including some well-wishes from Jamie Chapman, the wife of Dog's son, Leland.
"All I know is I love you and each day I thank God for giving you the strength to keep going. There is a reason for that. This battle isn't over yet! And Leland and I will be with you every step of the way," Jamie wrote.
View this post on Instagram
"Guys Beth [needs] prayer warriors out there!" wrote a fan, perhaps alluding to Beth's deep Christian faith. "She has a huge fan base that loves her so much! How about tonight at 5pm where ever you live we all lift her up in prayer! Come on let's do this in Jesus name let her be healed! Who's with me! This beautiful daughter of the Lord needs us right now!"
"You fight Beth…you give all of us the determination to FIGHT!!!!" wrote another fan.
Beth is currently battling cancer for a second time. She was first diagnosed with throat cancer in September of 2017, but she had surgery at the time and was declared cancer free. She was again diagnosed at the end of 2018, this time with Stage 4 lung cancer. Even though Beth has been really open about the struggles of battling cancer in the public eye, she has not been totally clear about how she is being treated.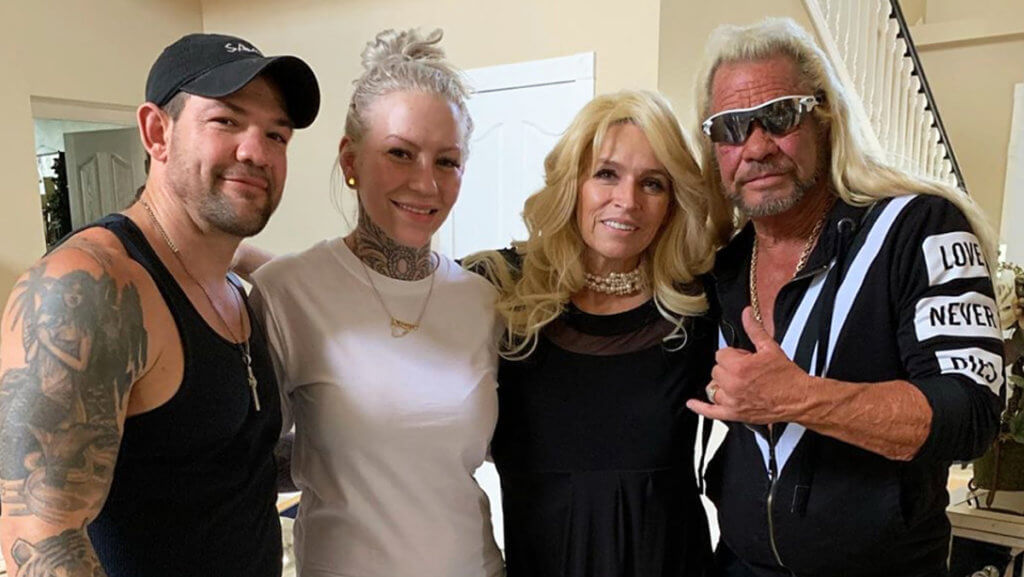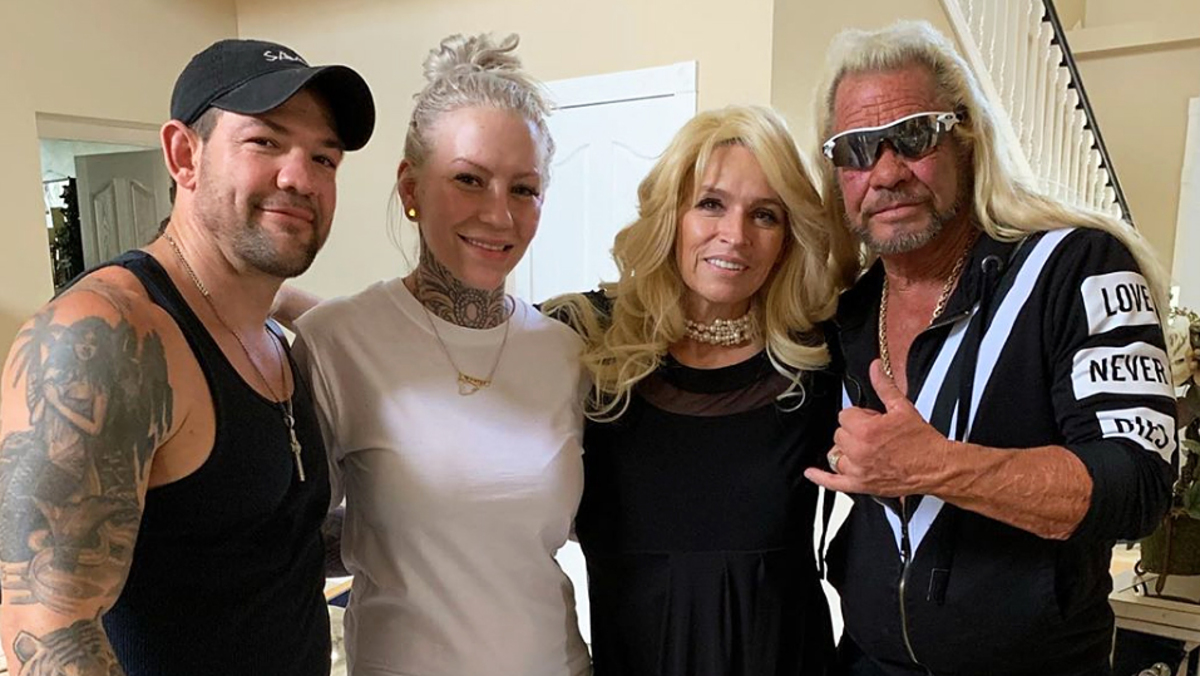 Beth Chapman with husband Duane "Dog" The Bounty Hunter, his son Leland, and his wife Jamie, this Mother's Day
On Mother's Day, during the TV star's first public speaking appearance since she was diagnosed again, Beth told congregants at the Source Church in Bradenton, Florida, that she is not undergoing chemotherapy — and that she's really putting her faith in God as she battles the disease. "This is the ultimate test of faith," Beth said during the event. "It is the evidence of things hoped for, and it is the substance of things not known. And although chemotherapy is not my bag, people, sorry, that's not for me. So for me, this is the ultimate test of faith."
Beth is not alone in turning to God during the cancer battle. Many members of the SurvivorNet family have told us that being able to turn to faith is what got them through the hardest part of their cancer battle.
Even as she battles the disease, Beth has said many times that she still plans to continue her life's work — bounty hunting — and she's been doing it with a really amazing, positive attitude. And that's crucial during the cancer journey as well. Professionals, like Dr. Zuri Murrell of Cedars-Sinai, have told SurvivorNet that facing this disease with positivity can make a world of difference when it comes to how someone responds to treatment.
"So people often ask me about prayer– in terms of therapy. I have a large amount of Jewish patients, I have large amount of Christian patients, Hindus, and I even have atheists," says Dr. Murrell. "And I believe that prayer is very helpful, but also, in some patients who don't believe in prayer, I believe that a positive attitude is what's really important. And I believe that for a lot of people, prayer helps them develop this."
Beth and Dog have been filming their new show "Dog's Most Wanted," which is set to air on WGN America. However, it was recently announced that the release date for the show was pushed back. This, too, had fans wondering if Beth's health may have taken a turn for the worse, resulting in issues with the shooting schedule. Beth also shared news of the pushed back release date to Twitter, with the caption: "I was hoping to at least see it air."
There's been no real confirmation that Beth's health has taken a turn for the worse, though. She's still active on social media — and even tweeted out some bounty hunting business news just a few days ago. Last week, she shared a really uplifting message featuring a famous pal, Carrot Top — the comedian sent Beth a video where he mentions how he's thinking about her as she battles the disease, and just wanted to shoot over some love and support.
Learn more about SurvivorNet's rigorous medical review process.
---