After receiving a cancer diagnosis, one of the first questions that many people ask is, "Will I lose my hair?"
If you're being treated with chemotherapy, the answer is likely yes. Chemotherapy drugs work by killing cancer cells—but in the process of doing so, they often kill a number of healthy cells, too, including the hair.
Read More
Hair loss is one of the most common side effects of the treatment, and while it's usually temporary, the thought of such a striking change in appearance can naturally cause some worry.
RELATED: The Family That Buzzes Their Heads Together Stays Together
Many have wondered why Alex Trebek, 78, the beloved "Jeopardy!" host who has been in the public eye during his difficult journey with stage IV pancreatic cancer, has "not lost his hair."
But the star has indeed lost his hair—he's just been wearing a very realistic wig during public appearances such as his "Jeopardy!" filmings.
Trebek has been open about his wig, and has kept it lighthearted as he's addressed it publicly. In an interview with CBS Sunday in May, Trebek challenged his viewers to guess whether his hair was real or a wig.
"So what the challenge for 'Jeopardy!' viewers is right now is to figure out, 'Is that Alex's real hair or is that a full hairpiece?'" Trebek said. "Because they all know that when you start chemo, you lose your hair. So, which is it?"
Trebek did say, though, that as realistic as his wig may be, he would like to see his own hair grow back during his break from filming the game show this summer.
"We have the summer months off," he said. "So hopefully my own hair will grow back. 'Cause I like my own hair!'"
It's unclear whether Trebek's hair is growing back now that it's summer and the star is taking time off, but in late May, he was spotted without his wig on, wearing a baseball cap instead.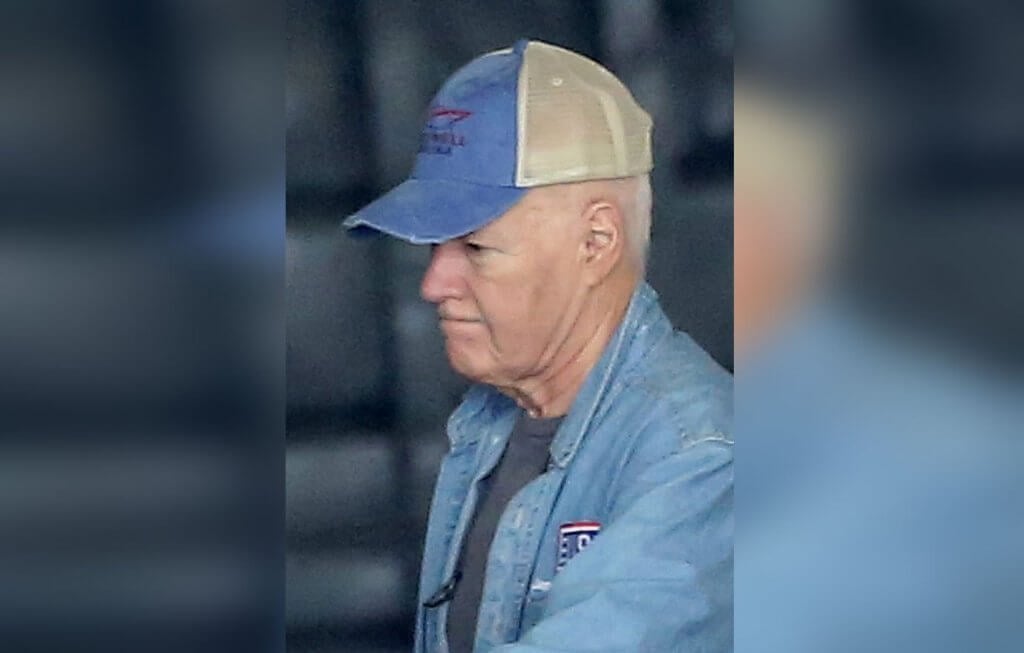 Trebek's Pancreatic Cancer
Stage IV pancreatic cancer is a particularly difficult cancer to treat, in part because it's not easy to detect early on. "It is true that it's still the minority of patients that are cured with pancreas cancer, and certainly if it's already metastatic, our options are limited," Dr. Daniel Labow, Chair of Surgery at Mount Sinai St. Luke's and Mount Sinai West, told SurvivorNet after Trebek was diagnosed. Dr. Labow did say, however, that there are now newer chemotherapies and newer approaches that can be implemented.
RELATED: "I Want to Live to 100!" Alex Trebek Says He Finds Inspiration in Longtime Pancreatic Survivors
In his very public comments about his cancer journey, Trebek has said he's undergoing chemotherapy and that he may be a good candidate for cutting-edge immunotherapy.
RELATED: "Jeopardy!" Legend Alex Trebek Reveals His Pancreatic Cancer May Be Treated With Groundbreaking Immunotherapy
"Now, normally, the prognosis for this is not very encouraging. But I'm going to fight this, and I'm going to keep working. And with the love and support of my family and friends, and with the help of your prayers also, I plan to beat the low survival rate statistics for this disease," Trebek said in March when he originally announced his diagnosis.
RELATED: "It's Mind-Boggling!" Alex Trebek is Amazed at Results of His Pancreatic Cancer Treatment as Tumors Shrink Drastically
In the months since, the game show star's optimism has remained unwavering, and he's publicly announced that he is responding well to chemotherapy treatment.
"It's kind of mind-boggling," Trebek told People. "The doctors said they hadn't seen this kind of positive result in their memory…some of the tumors have already shrunk by more than 50 percent."
But even those patients who respond well to chemotherapy treatment tend to experience hair loss.
RELATED: "It's Only Temporary!" Dealing With the Side Effects of Cancer Treatment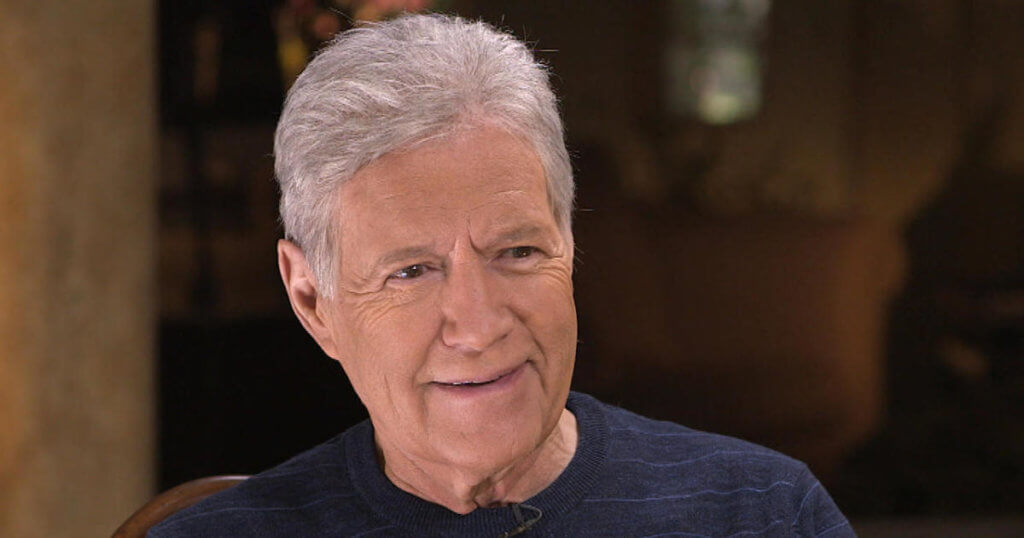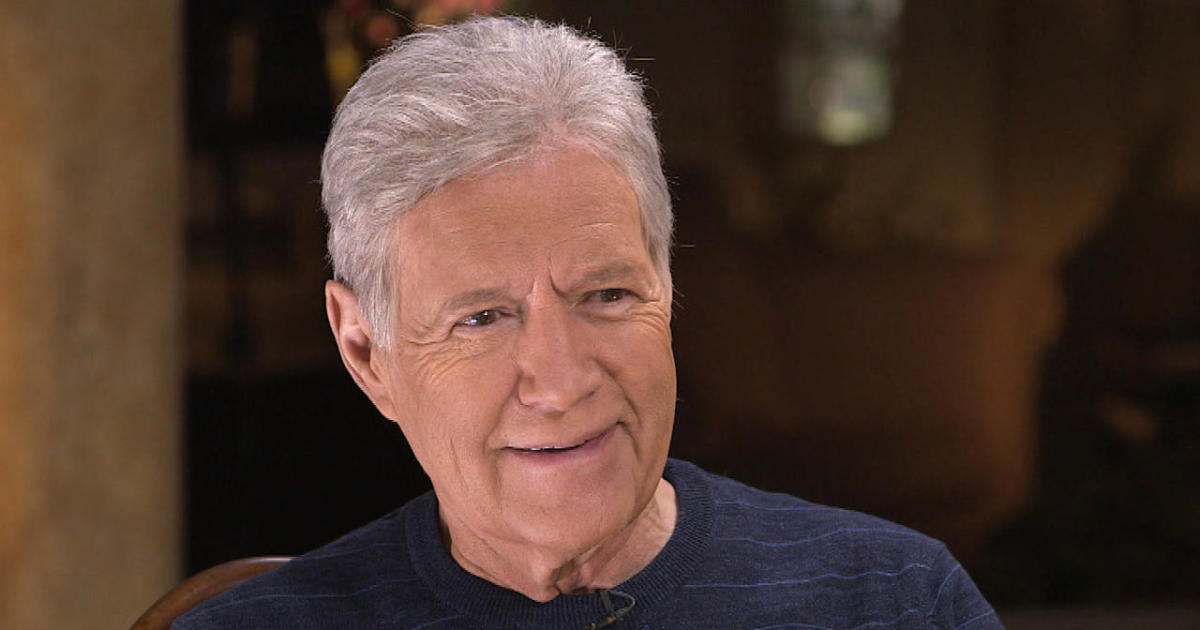 Luckily, there are a number of options that may help with the temporary hair loss, including wearing a wig.
Finding the Right Wig
One of the most common approaches to cancer-related hair loss is finding a wig that's similar to your natural hair (as Trebek did with his uncanny white toupe). Social media hashtags such as #cancerwigs—which has over 23,000 posts on Instagram—can help people find the right style. Some people may use their hair loss as an opportunity to change their hairstyle, too, acquiring a wig with a fun or different length, color, or texture.
RELATED: Body Image, Sex, and Adjusting to a New Normal After Cancer Treatment
Whether you want a blond bob, long brown curls, or a cheap, fun, bright blue wig, there's a large community of people talking about the best ways to feel more like yourself after chemo. You can also look for tutorials on how to eliminate any "lace," or the mesh that can sometimes be visible at the top of the forehead, and make your wig as natural looking as possible.
Dr. Elizabeth Comen, a medical oncologist at Memorial Sloan Kettering Cancer Center and a medical advisor to SurvivorNet, previously told us about her early experience with this part of healing after chemotherapy. "When I was a freshman in high school, I actually worked in a boutique helping women who were newly diagnosed with breast cancer, or living with breast cancer at any stage. I didn't know, I was in high school. But, I helped them with wigs. And, that was really my first intro to just how important it was for these women, regardless of the biology of their disease, how they looked, how they felt about themselves, what it meant to be living with their diagnosis, and going through treatment."
RELATED: My Confidence Was Destroyed: Dealing With Body Image During Cancer Treatment
But this experience isn't unique to women dealing with cancer; men care about their self-image, too—and a big part of that is liking and accepting the way they look.
"I think that when somebody is going through treatment—if they're losing their hair, for example—that can certainly affect their body image," Dr. Comen said. "It can affect their sense of self."
Scalp-Cooling Devices
Knowing that cancer-related hair loss can affect sense of self, researchers have been developing new technologies to help prevent hair loss during chemotherapy.
One is called a "scalp-cooling device."
Dr. Julia Nangia spoke with SurvivorNet about scalp-cooling devices.
The technology was approved by the U.S. Food and Drug Administration (FDA) in recent years, first in breast cancer and then in a number of other cancers. Dr. Julia Nangia, a medical oncologist at Baylor College of Medicine and a lead author on one of the major studies of the device, previously told SurvivorNet that 50 percent of women were able to keep their hair after four rounds of chemotherapy. Without the devices, she said, "100 percent of patients lost their hair."
There has been some question of safety when it comes to scalp-cooling, but Dr. Nangia said that when given to people who have solid tumors, the devices are safe. (Pancreatic cancer, which Alex Trebek has, is a solid tumor).
Learn more about SurvivorNet's rigorous medical review process.