When Cancer Redefines What's Important in Life
Actor Jeff Bridges, 73, says his simultaneous bouts with non-Hodgkin lymphoma and COVID-19 while hospitalized gave him a different appreciation towards life and his own mortality. It's common for cancer patients to shift their mindset towards their lives and their loved ones while on their journeys.
Lymphoma is an immune system cancer affecting infection-fighting cells called lymphocytes. Non-Hodgkin lymphoma is more common than Hodgkin lymphoma, and it typically starts later in life. Common symptoms of this disease include fever, night sweats, weight loss, and fatigue.
Treatment for non-Hodgkin often includes chemotherapy, radiation, immunotherapy, and targeted therapy.
SurvivorNet experts say using a chemotherapy combination called R-CHOP is an effective treatment for aggressive non-Hodgkin lymphoma. It stands for Rituximab (Rituxan), a monoclonal antibody, Cyclophosphamide (a type of chemotherapy drug), Doxorubicin hydrochloride (hydroxydaunomycin – a type of chemotherapy drug), Vincristine sulfate (Oncovin – a type of chemotherapy drug), Prednisone (a steroid).
Veteran actor Jeff Bridges, 73, known for his iconic role in "The Big Lebowski," is reflecting on the last three years since being diagnosed with non-Hodgkin lymphoma, which impacts the immune system. The famous actor's cancer journey has created several life lessons for him, but most of all, he says it reminded him of his mortality. He now makes sure to get the most out of life's everyday treasures as he considers them true "gifts."
SurvivorNet has shared the cancer journeys of many people who, like Bridges, gain a greater appreciation of their lives, and the people and things within it gain more significant meaning.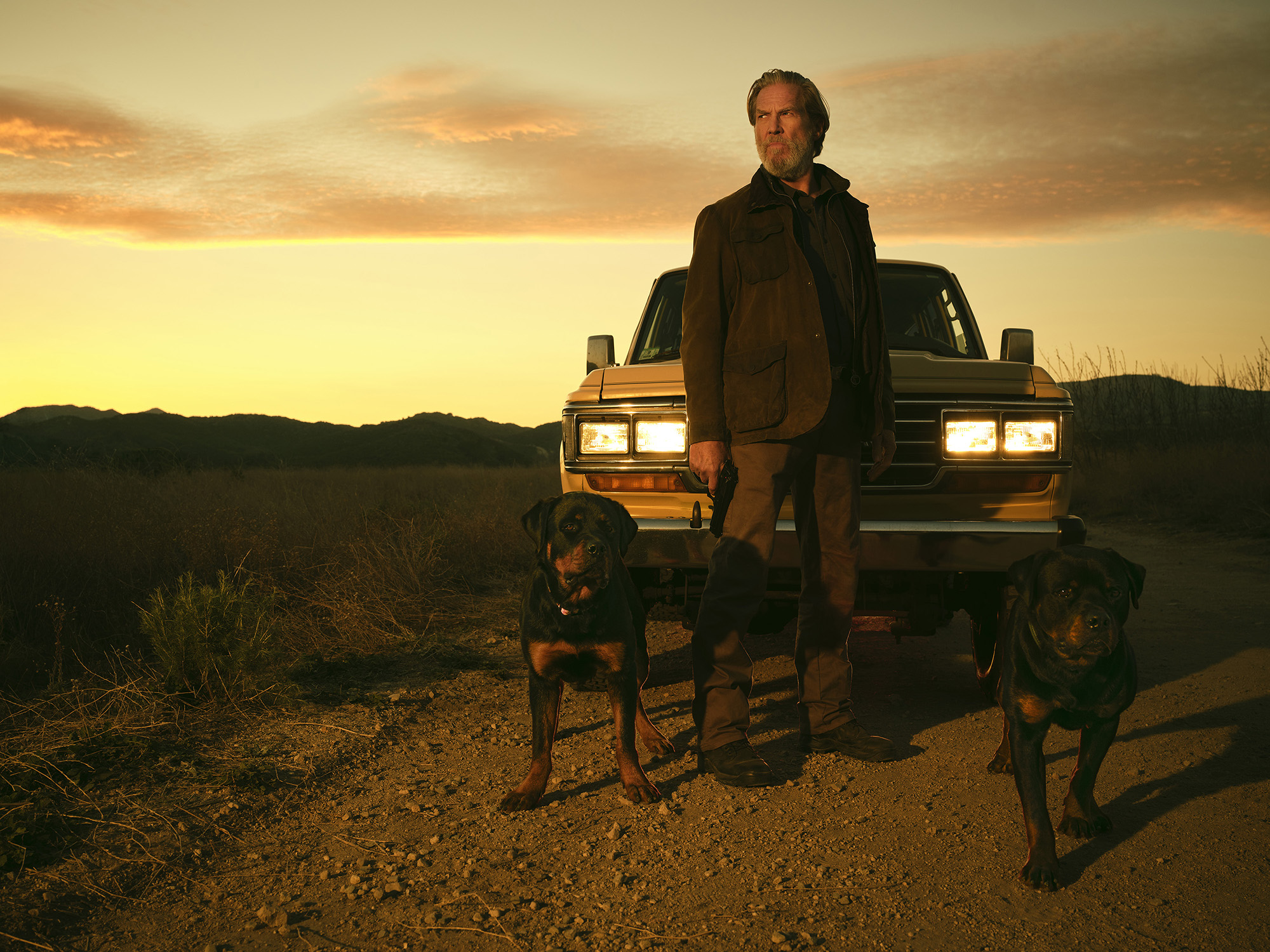 Read More
"What I learned from that whole experience in the hospital was that life is constantly giving us gifts. They may be gifts that we don't think we want. Who wants cancer? Who wants f—–g COVID, man? Well, it turns out I did. Because dealing with your mortality it makes things more precious," Bridges
said
to the Guardian. Bridges is one of Hollywood's biggest stars who performed in "The Big Lebowski," "Crazy Heart," and "True Grit." He's been nominated for dozens of awards throughout his career. He won an Oscar for "Best Performance by an Actor in a Leading Role" in 2010 for "Crazy Heart." The movie chronicled a country musician who was reevaluating his life. Privately, he was diagnosed with
non-Hodgkin lymphoma
in 2020, which coincided with a COVID-19 infection.
"I don't know if it's the illnesses or if it's general old age. But my memory of those two years is like a dream, how a dream passes. I can't remember the chronology as I'd like to," Bridges said.
While fighting for his life, he found himself hospitalized when his health hit its lowest point. During this period, his mindset shifted, and he grasped his own mortality. He started refocusing his priorities on what was most important in his life, most notably his loved ones.
"Being sick, being close to death, it exacerbates the love," Bridges said.
"Dealing with your morality makes things more precious. It's a gift to realize that I've got eyes to look at all this beautiful stuff in the world. I can feel the temperature of the day on my skin. I've got a wife who loves me and my kids, too, and I can bathe in that love. It's all a gift," Bridges continued.
Jeff Bridges' Cancer Journey Brought Forth His Resilience
He was diagnosed with non-Hodgkin lymphoma in 2020. Lymphoma is different from cancers of specific organs like the lung or breast. It's not one cancer but an umbrella term encompassing several different types.
"The two main classifications I think of in terms of non-Hodgkin lymphoma are lymphomas that are more indolent and those that are more aggressive because those are treated very differently," Dr. Jennifer Crombie, medical oncologist at Dana-Farber Cancer Institute, tells SurvivorNet.
There are no screening tests for lymphomas, and symptoms can be hard to identify. Hence, doctors typically perform a biopsy on a lymph node to accurately determine if non-Hodgkin lymphoma exists. However, some common symptoms of non-Hodgkin lymphoma include:
Swollen glands
Fever
Night sweats
Weight loss
Fatigue
WATCH: What kind of lymphoma do you have?
Indolent lymphomas grow slowly and often don't cause symptoms, so they may not need immediate treatment. At the opposite end of the spectrum are aggressive lymphomas, which grow and spread quickly and must be treated quickly.
"I had a 12-by-9-inch tumor in my body. Like a child in my body. It didn't hurt or anything," he previously told People.
Despite his diagnosis, the brave and resilient actor remained optimistic and said at the time, "The prognosis is good."
"I always advise that people understand their specific type of lymphoma because there are over 40 different types," Dr. Elise Chong, medical oncologist at Penn Medicine, tells SurvivorNet.
While undergoing treatment for non-Hodgkin lymphoma, he battled COVID-19 in early 2021. He told People Magazine at the time that his chemotherapy treatments weakened his immune system, allowing the COVID-19 virus to impact him harder than he expected.
He spent nearly five months in the hospital while treating his cancer and managing his COVID-19 symptoms.
"I had nothing to fight it. COVID made my cancer look like nothing," he said.
Luckily, the actor was able to fight through and overcome COVID-19, and his chemotherapy helped shrink the tumor.
In September 2021, Bridges shared that his lymphoma was in remission, according to The Hollywood Reporter.
Treating non-Hodgkin's Lymphoma
"There are some lymphomas that are very treatable but not curable,"  Dr. Lawrence Piro told SurvivorNet.
Dr. Lawrence Piro is the President and CEO of The Angeles Clinic and Research Institute in Los Angeles, a Cedars-Sinai affiliate. He adds that some lymphomas progress quickly if left untreated.
Non-Hodgkin lymphoma treatment depends on the type of lymphoma, the stage, and how fast it grows. People with aggressive non-Hodgkin lymphoma can expect to get a chemotherapy combination called R-CHOP, which is a drug cocktail consisting of chemotherapy drugs plus an antibody drug and a steroid to treat diffuse large B-cell non-Hodgkin lymphoma.
R-CHOP stands for:
R:  Rituximab (Rituxan) is a monoclonal antibody that attaches to a specific protein called CD20, which sits on the surface of
B cells. It targets cancerous cells and destroys them.
C: Cyclophosphamide is a type of chemotherapy drug
D: Doxorubicin hydrochloride (hydroxydaunomycin) is a type of chemotherapy drug
V: Vincristine sulfate (Oncovin) is a type of chemotherapy drug
P: Prednisone is a steroid which lowers inflammation
Patients receiving R-CHOP receive the drug in six cycles that are three weeks apart.
"R-CHOP is a cocktail of drugs. There are five different drugs in that recipe," Dr. Jennifer Crombie, medical oncologist at Dana-Farber Cancer Institute, tells SurvivorNet.
WATCH: Understanding R-CHOP treatment.
R-CHOP side effects can include:
Tiredness and weakness
Hair loss
Mouth sores
Bruising and bleeding
Increased risk of infection
Appetite loss and weight loss
Changes in bowel movements
Immunotherapy and targeted therapy are also treatment options for non-Hodgkin's lymphoma patients.
Rituximab (Rituxan) was the first immunotherapy drug approved to treat some forms of non-Hodgkin lymphoma. "Rituximab is the immunotherapy that has been approved the longest, and we have the most experience with lymphoma," Dr. Chong tells SurvivorNet.
Rituxan does come with side effects, which may include fever, chills, swelling under the skin, itching, and mild shortness of breath.
Brentuximab vedotin (Adcetris) is a relatively new targeted treatment for non-Hodgkin lymphoma and Hodgkin lymphoma. This drug is an antibody-drug conjugate that combines an antibody (a type of protein that recognizes foreign substances in the body) with a drug that treats cancer. It uses a special protein to deliver medicine directly into the cancer cell.
Non-Hodgkin lymphoma can also be treated with radiation, which aims beams of intense energy at the cancer to stop cancer cells from growing and dividing.
Learn more about SurvivorNet's rigorous medical review process.
---