For many of us who have lost loved ones to cancer, this time of year brings up memories of things we used to do together. Some people in the SurvivorNet family bought up the Kennedy family, and former Massachusetts Sen. Ted Kennedy — who loved being out on the water in the summer. Kennedy passed away from an aggressive brain tumor just over a decade ago.
While there are new treatments available, the glioblastoma that Kennedy had comes with a poor prognosis. Senator Kennedy died in 2009 at age 77 after a fairly short battle. It was the same type of aggressive brain tumor that killed Arizona Sen. John McCain in 2018. Kennedy, who was former President John F. Kennedy's brother, served as Massachusetts senator for nearly 47 years, right until his passing.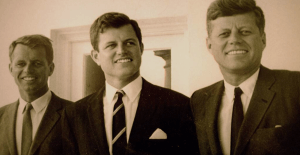 Read More
The former senator suffered a seizure in May of 2008, which led to his diagnosis of malignant glioma. Kennedy was initially told that the cancer was inoperable — and that chemotherapy and radiation were the main treatments available for this type of disease, 
the New York Times reported
. However, Kennedy — who was known as the "liberal lion of the Senate" — decided to get a second opinion, and he underwent an operation in June of 2008 at Duke University in an attempt to remove as much of the disease as possible.
Kennedy's doctors at the time said the operation was successful, but the former senator's condition continued to worsen nonetheless, and he passed away a little over a year later — in the summer of 2009.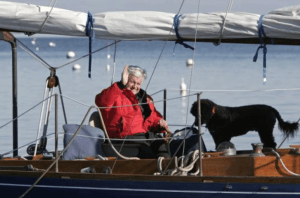 Treating Aggressive Brain Tumors
While aggressive brain tumors like the one that took Kennedy's life still have a rather grim prognosis, there has been some new hope in the field in recent years — with something called tumor treating fields.
People diagnosed with glioblastoma rarely make it to the two-year mark after diagnosis, and tumor treating fields have yielded some really promising results when it comes to prognosis.
"There's been a very exciting development of tumor treating fields, which are electrical fields that have been applied to the brain" Dr. Suriya Jeyapalan, a neurologist at Tufts Medical Center, told SurvivorNet in a previous interview about the treatment. In practice, "they're basically these adhesive pads that connect to a device … and it generates this alternating electrical current."
Dr. Suriya Jeyapalan explains how tumor treating fields work. 
"There's a lot of nihilism when it comes to primary brain tumors such as glioblastoma," Dr. Jeyapalan added. "People are told, unfortunately, in the local community at times, you know, just go home and maximize time with your family … that's not the case anymore."
Dr. Jeyapalan pointed out that when she first began working with patients with brain cancer in 1999, less than 5% of patients were alive two years after the diagnosis. Now, one clinical trial testing these tumor treating fields had 50% of patients make it to the two-year mark, and about a third of patients made it to the five-year mark. While there's still work to be done, there is certainly hope.
Learn more about SurvivorNet's rigorous medical review process.