Remembering Johnny Ramone
Guitarist John Cummings, known as Johnny Ramone, passed away 16 years ago, after a five-year battle with prostate cancer.
Cummings underwent chemotherapy for treatment, but the disease had spread throughout his body.
Fellow bandmates Joey Ramone and Tommy Ramone also passed away from cancer.
It's been 16 years since Johnny Ramone, legendary guitarist of the punk rock band "Ramones," passed away from prostate cancer at just 55. The group made a name for themselves in New York and across the world, and even though he's gone, their music lives on.
During their time performing, "Ramones" didn't receive one number one hit from charts or record sales, but now, they are an iconic face of New York's punk rock movement. Their hit song,"Blitzkrieg Bop," launched the memorable catch phrase "Hey Ho Let's Go" that's still played in commercials and baseball stadiums around the country. Plus, "Rock & Roll High School" was the kitsch and surprising song that proved they may be punk rock, but they know how to have some old fashioned fun.
Read More
John Cummings, known by his stage name,
Johnny Ramone, passed away on September 15th, 2004
after a five-year battle with prostate cancer, at the age of 55 . Cummings was a founding member of the iconic punk band "Ramones," along with fellow band members Jeffrey Ross Hyman (Joey Ramone) and Douglas Glenn Colvin (Dee Dee Ramone) — all hailing from Forest Hills, Queens. Don't let their last names fool you, they weren't brothers, but they certainly fought like they were. The band eventually split in 1996, and three years later in 1999, he was diagnosed with prostate cancer.
Related: Sex Is Possible After Prostate Cancer—and 5 Other Facts You Should Know
Cummings bravely fought the disease for years but, just three months before his death, he was hospitalized at Cedars-Sinai Medical Center in June 2004 because of an infection he had developed; it was linked to his prostate cancer. His bandmate Marc Steven Bell (Marky Ramone), one of the only living Ramones, says Cummings tried many different chemotherapy treatments to fight off the cancer, but it ultimately spread throughout his body.
The straightedge guitarist kept his prostate cancer diagnosis relatively out of the public eye, but his health stopped him from attending a tribute concert and cancer fundraiser on September 12th, 2004 — in celebration of "Ramones" 30th anniversary. Three days later, he passed away. He is buried in the famous Hollywood Forever Cemetery, and every year, fans from around the country gather at his impressive gravesite statue to honor his legacy.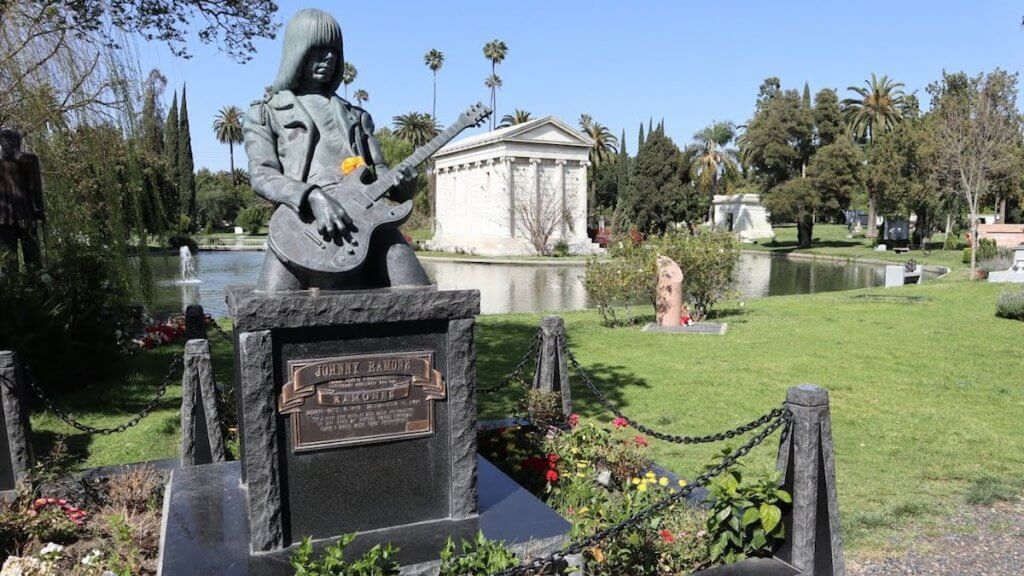 The Ramones' Brushes With Cancer
Cummings isn't the only member of the band to have cancer, in fact, the majority of the group has succumbed to the disease over the years — which some fans have called "the curse of the Ramones." Prior to Cummings death, Hyman, the tall, shaggy-haired lead singer passed away from lymphoma in April 2001 at the age of 49, after being diagnosed in 1995. Though he went into a brief remission, his body was extremely weak due to treatments he'd underwent; doctors discovered the cancer had returned after he broke his hip. Even though he was fighting this battle, he was determined to keep his struggle out of the public eye, and still appeared on talk shows while fighting lymphoma.
A decade after Cumming's death, Thomas Erdelyi (Tommy Ramone), the original drummer of "Ramones," passed away in July 2014 at the age of 65 from bile duct cancer. At the time of his death, he was in hospice after undergoing unsuccessful treatments for the disease. Additionally, the band's logo designer, photographer and spokesman, Eduardo Arturo Vega, known as the "fifth Ramone," passed away in June 2013 from an undisclosed cancer.
Related: Blood Cancer Comes in More than 100 Varieties: How They Differ & What They Have in Common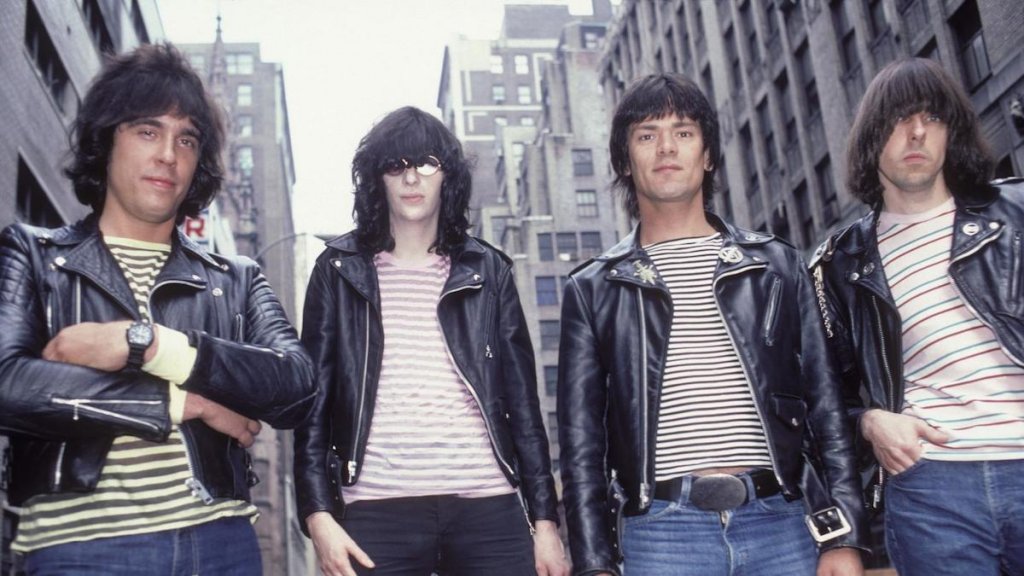 Chemotherapy For Advanced Prostate Cancer
Advanced prostate cancer is when the disease has spread to other parts of the body, also known as metastatic. Treatment options for advanced cancers are typically different than early stage diseases. While treating prostate cancer, some patients will be put on hormone therapy, but if it has proven to be unsuccessful and patients aren't responding, then your doctor will consider chemotherapy. Not only does chemotherapy show promise in successfully prolonging a patient's survival rate, but the medication can also relieve pain you may be experiencing during the process.
Related: Should You Have More Sex to Reduce Your Risk for Prostate Cancer?
"One of the things about chemo that's really under appreciated, particularly for men, [when] cancer [has] spread to the bones, it's metastatic, they failed hormonal therapy, the cancer in the bones can cause a lot of pain, and so when they go on the chemotherapy, the pain gets better," Dr. Stephen Freedland, a urological surgeon at Cedars-Sinai Medical Center, tells SurvivorNet. "What we're finding now is if we give it earlier, much earlier, we can actually have very profound effects on extending life. Not just a couple of months but by a year and a half when done earlier."
Dr. Stephen Freedland explains why chemotherapy can be a good treatment option for advanced prostate cancer
Learn more about SurvivorNet's rigorous medical review process.