Sex After Prostate Cancer
Sex is possible after prostate cancer.
Not everyone has long-term erectile dysfunction.
There are many effective treatments for erectile dysfunction.
Difficulty getting or keeping an erection is a common temporary or long-term side effect of some treatments for prostate cancer. But that doesn't mean sex isn't possible after prostate cancer.
"There are things we can do, treatments we can use, to get couples back to being sexually active," James Brooks, MD, a urologic oncologist at Stanford Hospital and Clinics, tells SurvivorNet.
Read More
Dr. James Brooks Talks Sex After Prostate Cancer.
Here's five facts you need to know about sex after prostate cancer.
FACT: Prostate cancer doesn't mean the end of erections.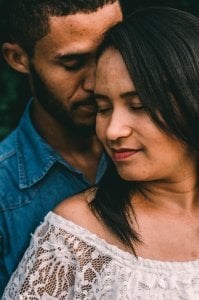 Different prostate cancer treatments have different effects on your ability to get and keep an erection.
Within a year of nerve-sparing prostatectomy, 40 to 50 percent of men are back to their pre-cancer sexual function. Others, but not all, will get their function back within two years of surgery.
Brachytherapy (radiation via seeds implanted in the prostate) causes erectile dysfunction in 25 to 50 percent of men. Traditional radiation effects erectile function in nearly half of men. Function may improve within the first three years, but it rarely continues to improve after that. Some men find their function gets worse over time.
FACT: There are many effective treatments for erectile dysfunction.
If you're having problems getting an erection, your doctor will probably have you try pills first. "Oral medications, like Viagra, Cialis and Levitra, have been game-changers in this situation," Brooks says.
Three out of four men who have nerve-sparing surgery or more precise forms of radiation therapy benefit from these medications.
Related: Philanthropist John Ingram on Removing His Prostate to Prevent Cancer & Taking Away The Shame of Sexual Side Effects
"But they don't work for everyone," Brooks adds. Men who don't respond to pills might try an injectable drug that causes an erection.
Another option is a vacuum constriction device. This is a cylinder that goes over your penis and uses suction to force blood into the penis and cause an erection. You then remove the cylinder and use a rubber ring to hold the erection. Some 80 percent of men who try it have success with this device.
FACT: Penile prosthesis cures erectile dysfunction.
Surgical implants, or penile prostheses, are available when other treatments don't work. There are several different types available. An inflatable implant allows you to get an erection on demand by pressing a release button in your testicle, which causes the implant to fill with fluid. Another option, a semi-rigid implant, stays hard all the time. You bend it up when you want to have sex.
Dr. Stephen Freedland Says Penile Prosthesis Cures Erectile Dysfunction.
"We can actually cure erectile dysfunction with a prosthesis," Stephen Freedland, MD, Director, Center for Integrated Research in Cancer and Lifestyle at Cedars-Sinai, tells SurvivorNet.
FACT: You can have sexual activity without an erection.
If your sexual function is not back to what it was before cancer, a sex therapist can help you and your partner learn other ways to have sexual intimacy.
"There are ways to be sexually active even in the absence of an erection," Brooks says. "It requires couples to think more broadly or creatively about their intimacy."
Related: Cal Ripkin Jr., 59, Reveals He Had Prostate Cancer, Braved Surgery as the Pandemic Hit.
FACT: Some men say their penis shrank after prostate surgery.
The rumors you heard are true: losing a little length off your penis is a possible side effect of prostate surgery.
"We think it may relate to scarring, when the wound is healing, that kind of pulls the penis up," Freedland explains.
Loss of length can be a consequence of prostate surgery. 
Doctors don't know how common this side effect is because it's likely that many men who have it don't tell their doctors about it. Doctors also can't say just how much length men lose on average because there haven't been any large studies that compare the length of a man's penis before and after prostate surgery.
"For men that do lose length after surgery, it's not a lot of length," Freedland says, "but that's something men need to be aware of."
Learn more about SurvivorNet's rigorous medical review process.