Kim K. and Her Late Dad
Kim Kardashian shared a story to Instagram honoring her father, who died of esophageal cancer.
Robert Kardashian was a high-profile defense attorney in California.
Esophageal cancer affects 16,000 Americans per year, and advancements have been made in treatment options.
In an Instagram story,
Kim Kardashian
shared a moving black and white tribute to her late father, who
died of esophageal cancer
:
"Today my dad went to heaven 17 years ago. I really can't believe it's been that long. I miss you so much dad. I could really use a law school study buddy!"
Read More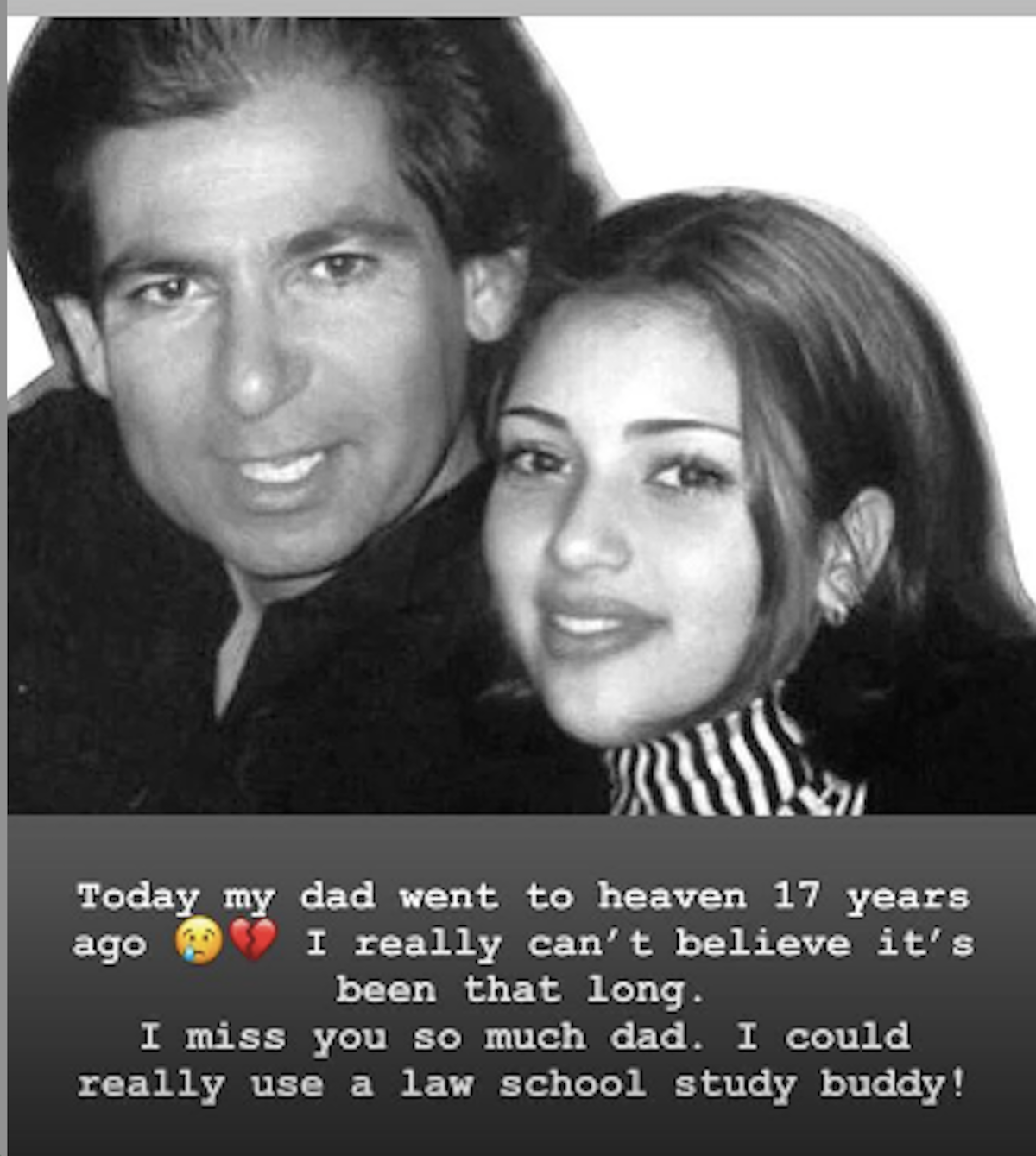 Her late father, Robert Kardashain, was a defense attorney and served in high-profile trials like the OJ Simpson case.
Related: Kim Kardashian's Grandma, a Two-Time Cancer Survivor, Celebrates 86th Birthday With Sweet Family Reunion
The "study buddy" wish that Kim referenced was a nod to how she's now planning to become a lawyer. Kim does not have an undergraduate degree, but is studying for the bar. In California, one doesn't need to have attended law school to take the bar exam.
From Law to Loss
The high-profile lawyer, Robert Kardashian, died of esophageal cancer in 2003 a mere two weeks after receiving his diagnosis. Kardashian was one of the top defense attorneys in Los Angeles during the 90s.
Robert left behind a wife, Kris, and four children, Kim, Khloe, Kourtney, and Rob. All have since gone on to develop their own high-profile careers in television.
Advancement in Esophageal Cancer Treatment
Esophageal cancer is a disease typically diagnosed in the advanced stages. Thus, it can be difficult to treat. It kills an estimated 16,000 Americans each year.
Related: Kim Kardashian-West Shares Moving Tribute To Father Robert Kardashian, Who Passed Away From Esophageal Cancer — Finally There Are New Treatment Options
There are, however, new options for esophageal cancer patients. Just this year, the Immunotherapy drug OPDIVO was approved by the FDA for advanced esophageal cancer or esophageal cancer that has recurred or is inoperable.
Related: New Hope For Esophageal Cancer Patients — Immunotherapy Opdivo Approved For Treatment Of Advanced Esophageal Cancer
Dr. Sarbajit Mukherjee, an oncologist at Roswell Park Comprehensive Cancer Center who specializes in esophageal cancer said of the drug, "Now we have more treatment options for people who have esophageal cancer."
This is a huge breakthrough in treatment that will help others. And while treatment for Robert Kardashian was more limited, by virtue of the absence of this drug, others in the future may have better life expectancy.
"Therapy Saved My Life": After Losing A Loved One, Don't Be Afraid To Ask For Help
Learn more about SurvivorNet's rigorous medical review process.