How Does Social Media Affect Mental Health?
According to Psychologist Dr. Susan Albers, doom-scrolling — a term used to describe when people continuously scroll on their phones to surf the web or look at social media platforms — can harm people's mental health.
"If you're depressed, you often look for information that can confirm how you feel," Albers told Cleveland Clinic.
While many famous figures have been speaking openly about mental health recently, there's not a lot of focus on how the online world can be harmful.
Women, in general, tend to be more open about mental health issues, while many men unfortunately suffer in silence.
American actors Kristen Bell, 42, and Olivia Wilde, 38, are among the millions of who have been speaking publicly about mental health recently. Bell candidly shares her own struggles on social media, like so many millions of other users, while Wilde was recently under fire for commentary about men's mental issues while promoting for the film,
Don't Worry Darling
.
While more people have become comfortable talking openly about mental issues over the past decade or so, not much attention is paid to how the nature of the internet — and the temptation to "doom scroll" — can actually be exacerbating the issue.
Read More
Last year, Kristen Bell revealed that she had been
struggling with her mental health
during the Covid-19 pandemic, something which resonated with fans and led them to take to Instagram to praise her words for helping them.
Bell wrote on Instagram, "I've been struggling the last 2 weeks, for who-knows-why-slash-ALL-the-reasons. Today I finally got back on the treadmill, figuratively and literally. And I'm proud. "Good job, kb." I said to myself."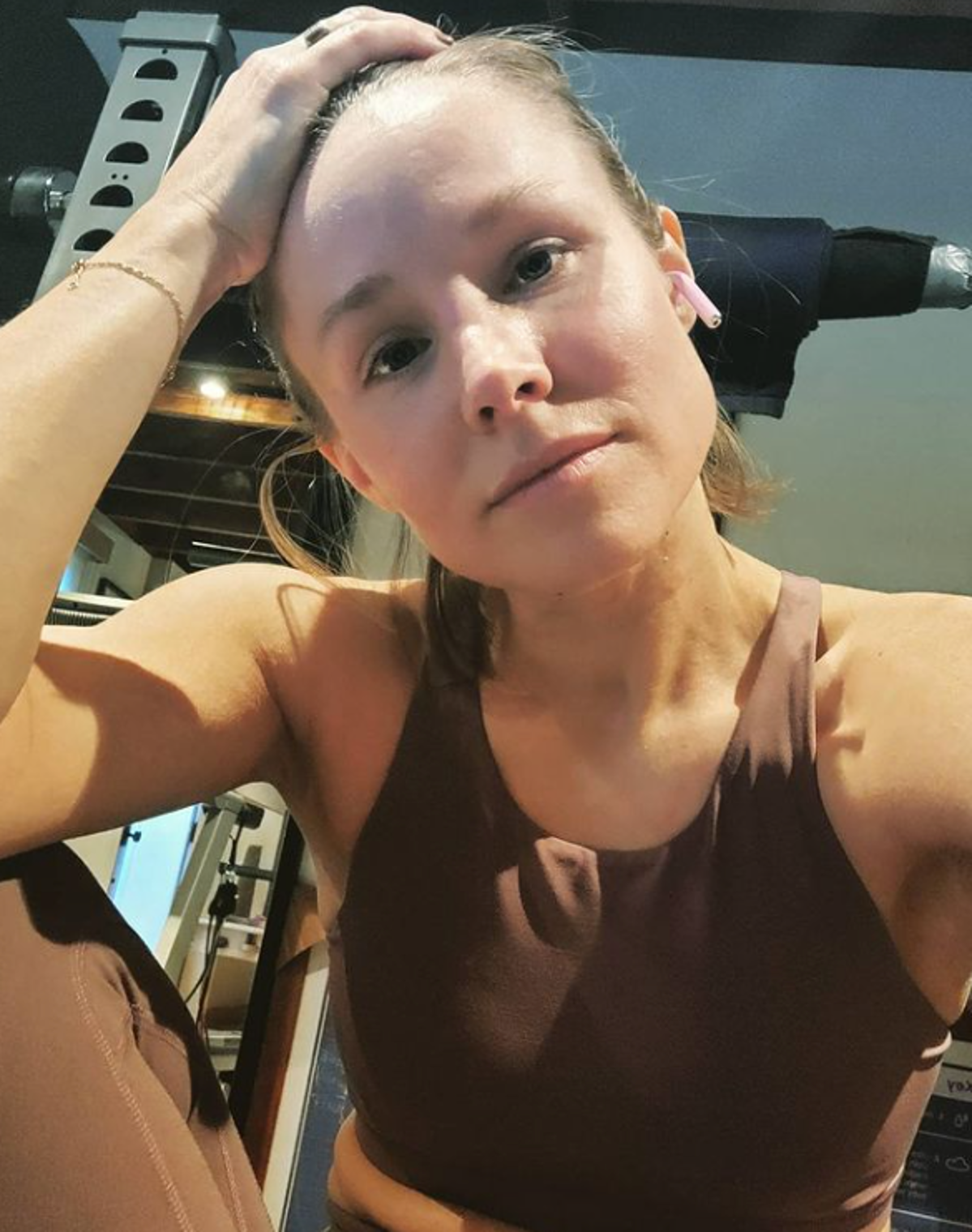 And she offered helpful words of support, too, writing, "To anyone who's been feeling the same, you can do it. Just do the next right thing. I love u. Xo"
Related: Actress Kristen Bell Shares Important Message About Respecting ALL Bodies Regardless of Health or Physical Appearance: 'They Hold Human Beings'
Meanwhile, actor and director Olivia Wilde's most recent controversial statements have raised criticism from some conservatives, and the target of her comments says it is harmful to men suffering from mental health issues.
The Don't Worry Darling filmmaker shared that actor Chris Pine's role of Frank in the film was inspired by Canadian psychologist Jordan Peterson, 60, who's been both denounced and celebrated for his conservative positions on social and identity issues. Wilde didn't hold back her thoughts on the conservative author.
Check out SurvivorNet's extensive mental health resources here.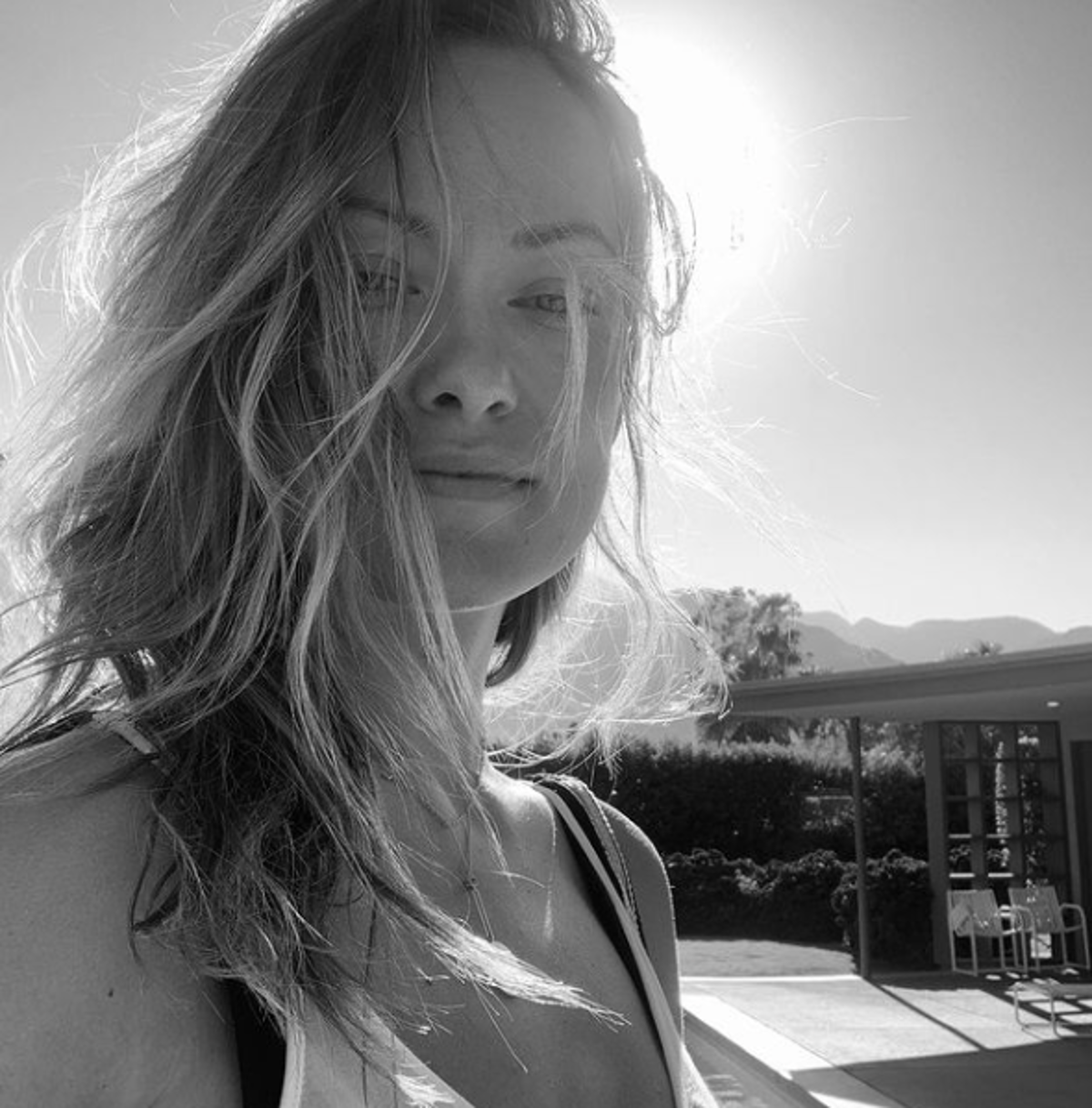 "We based that character on this insane man, Jordan Peterson, who is this pseudo-intellectual hero to the incel community," Wilde shared during a recent chat with actor Maggie Gyllenhaal for Interview magazine.
Wilde's comments about an allegedly "insane" Peterson have stirred up a debate about young men and the importance of their mental health, with critics asking whether it was appropriate to criticize these men who may already feel so marginalized.
In the now notorious Interview chat, Wilde (who is dating global megastar Harry Styles, who also stars in her film) went on to describe "incels" as "disenfranchised, mostly white men who believe they are entitled to sex from women."
Responding to Wilde's comments, Peterson defended his work, saying, "I thought the marginalized were supposed to have a voice."
"You get these casual insults, these 'incels'–what does it mean?," he went on. "It's like these men, they don't know how to make themselves attractive to women – who are very picky and good for them," he said. "Women, like, be picky. That's your gift, man. Demand high standards from your man. Fair enough. But all these men who are alienated it's like, they're lonesome and they don't know what to do and everyone piles abuse on them."
He urged people to consider a different perspective on the issue.
Social Media And Unhappiness
Among the millions of mental health posts on social media are many helpful resources — including memes that use humor to discuss issues, notes about living with chronic illness, accounts of why people suffering from depression behave in certain ways, and tips on healing. This makes it appear as if social media users are open about what's going on in their heads. However, some people argue that the usage of platforms like Instagram and TikTok is causing people to be less happy.
According to a 2017 study connecting well-being and happiness, author Holly Shakya, assistant professor and social media researcher at the University of California, San Diego, found that life satisfaction was consistent with physical and mental health.
"We found that using Facebook was associated with lower life satisfaction, whereas having real-life friends and interacting with them was associated with higher life satisfaction," Shakya explained. "In the prospective models, we found that more Facebook likes and link clicks … were associated with decreased life satisfaction."
Additionally, Psychologist Dr. Susan Albers insists doom-scrolling — a term used to describe when people continuously scroll on their phones to surf the web or look at social media platforms — doesn't help people's mental health.
"If you're depressed, you often look for information that can confirm how you feel. If you're feeling negative, then reading negative news reconfirms how you feel. It's the same mindset," she told Cleveland Clinic.
She added, "If you are prone to anxiety, depression or sadness, doom-scrolling can be like stepping into quicksand. The negativity can pull you under quickly and can lead to panic attacks."
The Importance of Self Kindness
Professionals in the mental health field often speak about the importance of self kindness, which constant exposure to social media may be detrimental for. When going through some sort of struggle or major life change, giving yourself room to feel fear or uncertainty can make a big difference.
Related: Mental Health Understanding the Three Wellsprings of Vitality
Cancer survivor Stefanie Wardrep is a great example of this. She says that after her breast cancer diagnosis, she couldn't help but feel guilty that she has wasted part of her life before her diagnosis dealing with depression.
Related: 'The Human Body Is Amazing': Survivor Amy Armstrong Discusses Post-Op Depression And Learning To Cope
"When I was diagnosed I had an almost overwhelming sense of regret for time lost dealing with depression," Wardrep told SurvivorNet. "When you're faced with your mortality, you think 'I wasted time.' Even though I can now see that, it couldn't be helped. You have to deal with your mental health at whatever pace that you can."
Wardrep says that during treatment, the rigidity of her schedule kept those feelings of depression at bay for awhile, but they returned when she was in recovery. Survivors often tell us that recovering emotionally is a big part of the cancer journey as well.
"I think what I wasn't prepared for was when treatment was over … I felt like, oh, I'm lucky and I'm alive, so I should just be happy all the time. And that wasn't totally the case for me. I know that I should have just been nicer to myself, and I want other people to be nice to themselves … it takes time. Your treatment wasn't overnight, and neither will your recovery be."
It's normal to feel scared and anxious after something like a cancer diagnosis, but some people — about 15 percent — develop a major depressive disorder. That's when anti-depressants are considered, says Dr. Scott Irwin, a psychiatrist and Director of Supportive Care Services at Cedars-Sinai Medical Center.
Related: How to Help Your Loved Ones Dealing With Loneliness, Anxiety, & Cancer 
"Depression and stress make it harder to treat cancer, and make it harder to tolerate the treatments," Dr. Irwin tells SurvivorNet. But taking care of someone's mental health can also impact their cancer care outcomes.
Treating Depression After a Cancer Diagnosis
Contributing: SurvivorNet Staff
Learn more about SurvivorNet's rigorous medical review process.
---