"Little by little, Day by day." Those were the words that helped singer Celine Dion as she slowly recovered from the grief of losing her husband to complications from throat cancer. The words became a song called "Recovering." In the days following reality TV star Beth Chapman's death, it's easy to see how her husband, Duane "Dog" Chapman could use the same comforting words as he grapples with his loss.
Like Dion's late husband, René Angélil, Beth Chapman also spent years fighting throat cancer. Both couples were partners in life and in their work. René managed Celine's musical career, and Beth and Dog worked together chasing criminals and building a world of compelling TV around their adventures.
Read More
Dion said Rene was the only man she ever loved and the only man she ever kissed. Dog and Beth's love affair was also long and intense.
Celine Dion performed "Recovering" at a Stand Up 2 Cancer event after losing her husband earlier that year.
There is no easy way to deal with the grief of losing a loved one to cancer. Even when you've prepared for it—when you've said goodbye to your loved one and made sure you knew how they wanted to be remembered and celebrated—adjusting to your loved one's absence hurts tremendously. It takes time.
Duane "Dog" Chapman recently spoke to Entertainment Tonight in his first interview since losing his beloved wife and bounty-hunting partner-in-crime, Beth Chapman to stage IV lung cancer after a difficult cancer journey that included a previous diagnosis of stage II throat cancer in 2017. Dog broke down in tears as he shared that he's been sleeping with Beth's ashes next to his bed.
RELATED: Duane "Dog" Chapman Says He Sleeps With His Wife's Ashes By The Bed– Concerns About How Badly Dog is Suffering on The Eve of Beth Chapman's Funeral
"You know, I was going to do all the scattering, and then I looked at [the ashes] and thought, 'I'm not gonna throw you, like, away. I'm just gonna throw you away and start over?' I can't do that," Dog said.
Sometimes, in times of raw grief, it can help to hold onto those things that brought your loved one joy. Beth's daughter, Cecily, recently did this by getting her nails done with bedazzled jewels—the same way her mother used to—and a sisterhood of others followed suit. It can help, too—though it may be painful—to watch shows or listen to music that reminds you of the one you've lost.
RELATED: As Beth Chapman's Funeral Approaches, A Sisterhood Of Women Get Their Nails Done To Honor The Woman Who Inspired So Much Love
Dog shared in the interview that he had had an emotional experience watching early footage from his new reality T.V. series, "Dog's Most Wanted," which he had filmed with Beth when she was still alive ("Dog's Most Wanted" will air on the network WGN America, though the premiere date has not yet been set.)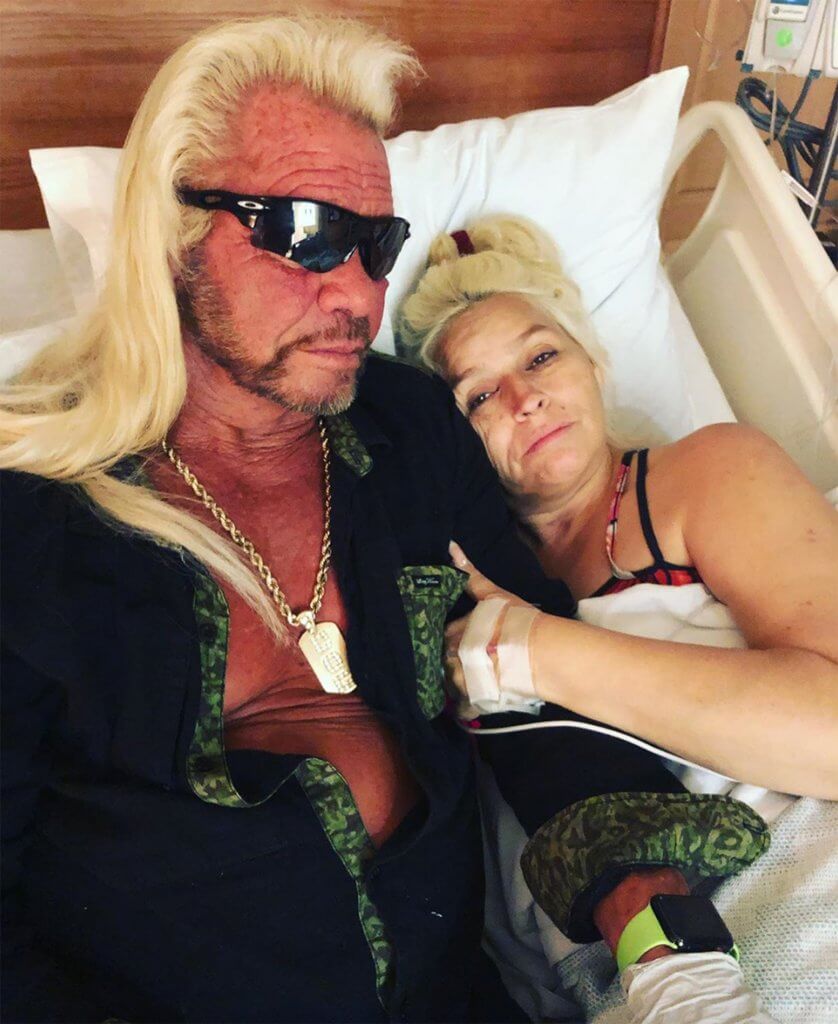 The musical approach to honoring a loved one's memory can be especially powerful. During the upcoming memorial service in Aurora, Colorado, one of Beth's favorite singers, Gospel artist Leah Shafer, will perform in honor of Beth.
RELATED: Beth Chapman's Favorite Gospel Singer Leah Shafer Will Dazzle Her Memorial as New Details of the Service Are Revealed
Celine Dion Went Through it, Too
It was 2016, when Dion released a powerful single called "Recovering" several months after the death of her husband and manager, Angélil, after his long journey with throat cancer.
Angélil, like Beth Chapman, had been diagnosed years earlier (in his case, 1999) with throat cancer, after which his cancer was treated, went into remission, and then recurred years later, at which point it had spread throughout his body. While no two cancer journeys are the same, the two shared commonalities—and both losses left their still-living loved ones with heart-wrenching grief.
"I'm still in love with him," the singer told CBS News about Angélil during an interview nearly a year after he had died. Dion shared that Angélil was the only man she had ever kissed, and the only man she had ever loved. Just as Dog Chapman is now, Dion grieved deeply.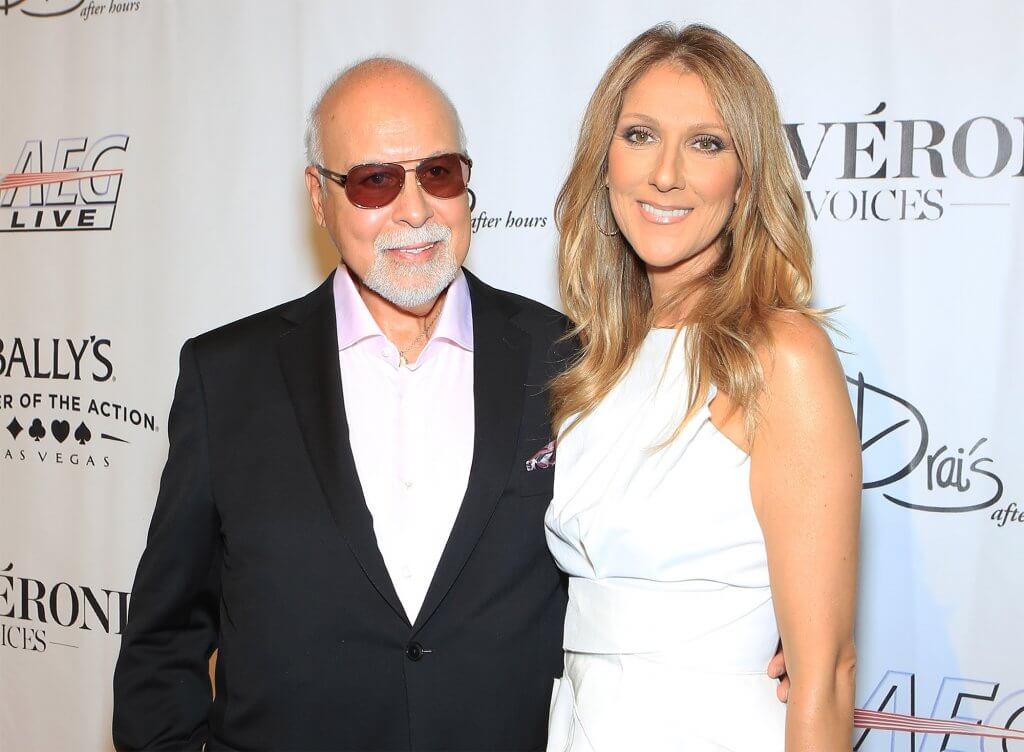 But in recording the song "Recovery,"—which was originally written by the rock artist, Pink—Dion was able to move a little bit closer to exactly that: her recovery. As the lyrics to the song's first verse and chorus read:
"I am recovering
The faith of a child
By a part of my heart
I was reckless and wild
I am recovering
The hope that I lost
The part of my soul
That paid the cost
Little by little, day by day
One step at a time
Take back my peace of mind
Tell him I love him, yeah
Take back my peace of mind."
One step at a time, the hope is, Dog Chapman will find the strength to recover, too. But he will always love Beth—the strongest woman he knew.
Learn more about SurvivorNet's rigorous medical review process.
---