Kicking the Habit
Both Meghan Markle and Queen Elizabeth demanded their now-husbands quit smoking before they got married.
80% of lung cancer diagnoses are caused by smoking.
Tobacco in cigarettes is a carcinogen that causes mutations in lung cells and cancer cells to grow.
Before Meghan Markle agreed to walk down the aisle with Prince Harry in 2018, she had one condition —
he needed to stop smoking
. She may not be on the best terms with the Royal Family, but it turns out she and Queen Elizabeth share a common passion. The Queen watched her father, King George VI, battle
lung cancer
before his passing, and both women refuse to watch their husbands be diagnosed.
Related: Take it From a Guy Who Looks at Diseased Lungs Every Day — Stop Smoking
Read More
Prince Harry took up smoking while attending Eton College in his 20's, but thanks to Markle, is now leading a much healthier lifestyle. Markle encouraged Prince Harry to throw out the cigarettes, and get out his stress at the gym instead. After all, Markle is living a real life fairytale, so it's no wonder she wants them to live happily ever after.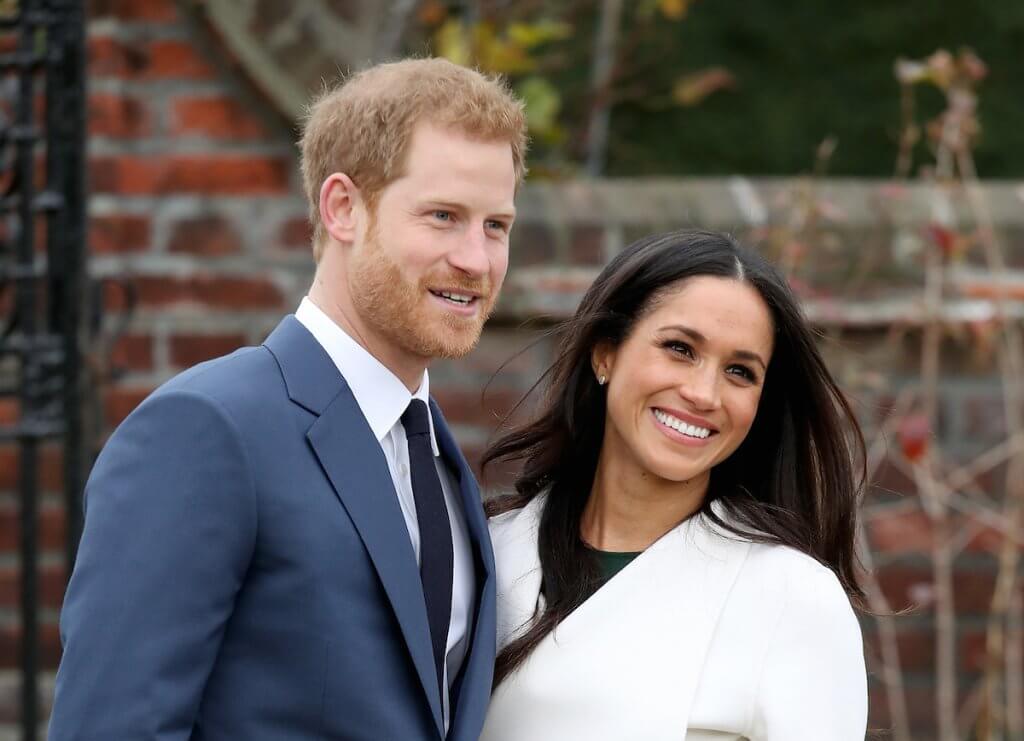 Turns out, Queen Elizabeth did the exact same thing before her own wedding day in 1947. The Queen had good reason to push her future husband to quit his bad tobacco habit. Her father, King George VI, was a heavy smoker throughout his lifetime, and was eventually diagnosed with lung cancer. She watched him battle with the disease before he passed away at 56-years-old in 1952. Prince Phillip ended up acquiescing to his wife's request, but didn't kick the habit until the day of their wedding.
Prince Harry and Prince Phillip should be thankful for Queen Elizabeth and Markle's ultimatums. Smoking is the main cause of lung cancer, and the disease represents the leading cause of cancer death in the Untied States.
Dr. Joseph Friedberg explains why quitting smoking is key in preventing lung cancer
Smoking's Link to Lung Cancer
Smoking is the leading cause of lung cancer in the United States, and it's due to the tobacco in cigarettes being a carcinogen that causes mutations in lung cells. This enables the cancer to grow. According to the American Cancer Society, 80% of lung cancer deaths are caused by smoking, while others are due to secondhand smoke. However, there are ways to cut your risk, and that involves kicking the habit. Plus, for smokers who have been diagnosed with lung cancer, throwing away the cigarettes actually increases the likelihood that outcomes of lung cancer surgery will be more successful.
"Just stopping smoking, even for a couple of weeks, in my experience, actually increases the safety," Dr. Joseph Friedberg, Head of the Division of Thoracic Surgery at the University of Maryland School of Medicine, tells SurvivorNet. "So I tell patients, you want to go home and have three packs of cigarettes tonight, knock yourself out. But you need to stop smoking for at least a couple of weeks before we do the surgery for your safety, which ultimately is the whole thing."
Related: I Don't Make People Feel Bad About Smoking: A Thoracic Surgeon's Perspective
If you don't quit, it's important to note that smoking can cause complications during surgery. Smoking paralyzes cilia cells, which are hair-like cells in our windpipes that eliminate mucus in our lungs. If these cells are paralyzed, the mucus cannot be flushed away completely. During surgery the remaining mucus can get caught in your lung and increase your risk for developing pneumonia.
Dr. Joseph Friedberg explains how smoking can impact lung cancer surgery
Non-Smokers Can Still Get Lung Cancer
Even though smoking is the leading cause of lung cancer, it's important to remember that even those who don't smoke can still be diagnosed. Basically, if you have lungs, you can get lung cancer. Some people may have genetic mutations within their tumor, and if that's the case, there are treatment options available.
Related: If You Have Lungs, You Can Get Lung Cancer — Survivor Donna Hunting Shares Her Story
By identifying gene mutations in the tumor, oncologists can use targeted therapies that attack very specific molecules within the tumor which drive cancer cells' growth and spread. Thanks to years of research, doctors are able to target 70% of these genetic mutations within non-smokers or very light smokers. For the remaining 30%, your oncologist may administer chemotherapy or immunotherapy drugs.
Learn more about SurvivorNet's rigorous medical review process.