Learning about Melanoma
21-year-old Darcy, from Salford, England, discovered she had melanoma after he mom noticed a mole on her collarbone was becoming darker and larger. Now 24, Darcy has opened up about her skin cancer journey and how her melanoma diagnosis came as a surprise.
Melanoma is a type of skin cancer that starts in the same cells that give your skin, hair and eyes their color. Ninety percent of melanomas are caused by ultraviolet radiation from the sun, so it's important to protect your skin with things like sunscreen and clothing.
Paying attention to moles or growths on your skin is an easy way to look out for melanoma since changes to a mole you've had for a while or developing a new growth you don't remember having on your skin could be signs of this cancer, according to SurvivorNet's experts.
When the mother of then-21-year-old Darcy, from Salford, England, first noticed that a mole on her daughter's collarbone was becoming darker and larger, she urged her to see a doctor.
Now 24, Darcy has opened up about her skin cancer journey and how her melanoma diagnosis came as a surprise since she claimed to never put herself "at any kind of further risk of getting skin cancer."
Read More
"My mom noticed that a mole on my collarbone was getting larger and darker and she encouraged me to go to the doctor. I was initially turned away by my GP who thought that the changes were nothing to worry about," Darcy told the
Teenage Cancer Trust
. "Because I knew that something wasn't right, I decided to go back again." Recounting how her mole was cut out and tested before learning she had melanoma, she explained, "It was scary as I had no idea about the signs and I didn't see it coming, so I went to the appointment by myself. They couldn't really pinpoint how I'd got it. I'm glad they didn't try to say that it was my lifestyle that may have caused it."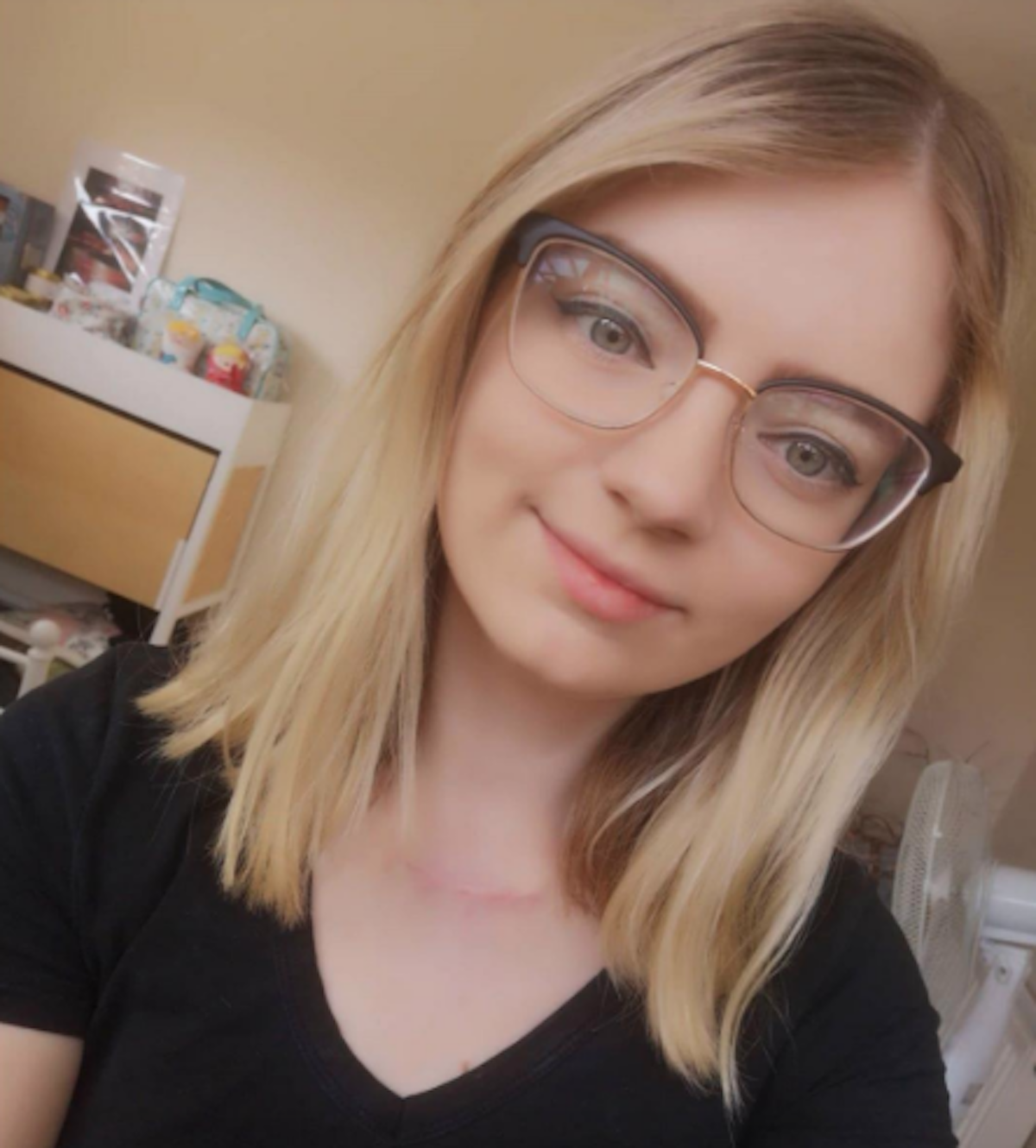 Before her diagnosis, Darcy's mole caught her mom's eye when she returned home from college to visit, and again six months later.  "She said to me, 'that mole looks a bit different," she told the
Manchester Evening News (MEN)
.
After being told by her doctor not to worry, Darcy compared photos of herself and noticed a size difference in her mole. At another doctor's appointment months later, for something unrelated, she recalled a nurse telling her about using the anonym ABCDE as a checklist for moles.
Darcy said, "It's all the signs that you should look out for in a mole. She just got that up on a computer and checked off the kind of things they look for if they're going to do a referral."
Then, in February 2020, Darcy was told she had skin cancer at age 21.
"I remember the doctor during my diagnosis appointment said, 'we really sorry, but it's melanoma'. "I'd never heard of melanoma before, so I didn't know what he meant," Darcy explained. "I didn't panic and asked what is that, then I heard the word cancer, I was like right, and then that was it and I just couldn't take in anything else he was saying after that. I felt a bit numb."
"At the hospital where I was first diagnosed, I was the youngest skin cancer patient they'd had at 21 and they really didn't think it was going to be anything," she continued. "They were just as shocked as I was because, you know, I told them that I'd never had any bad sunburns. I've never been in a tanning bed, I do have the typical skin type that does have a lot of moles and has to be a bit more aware of their moles. Other than that, I don't feel like I'd put myself at any kind of further risk of getting skin cancer."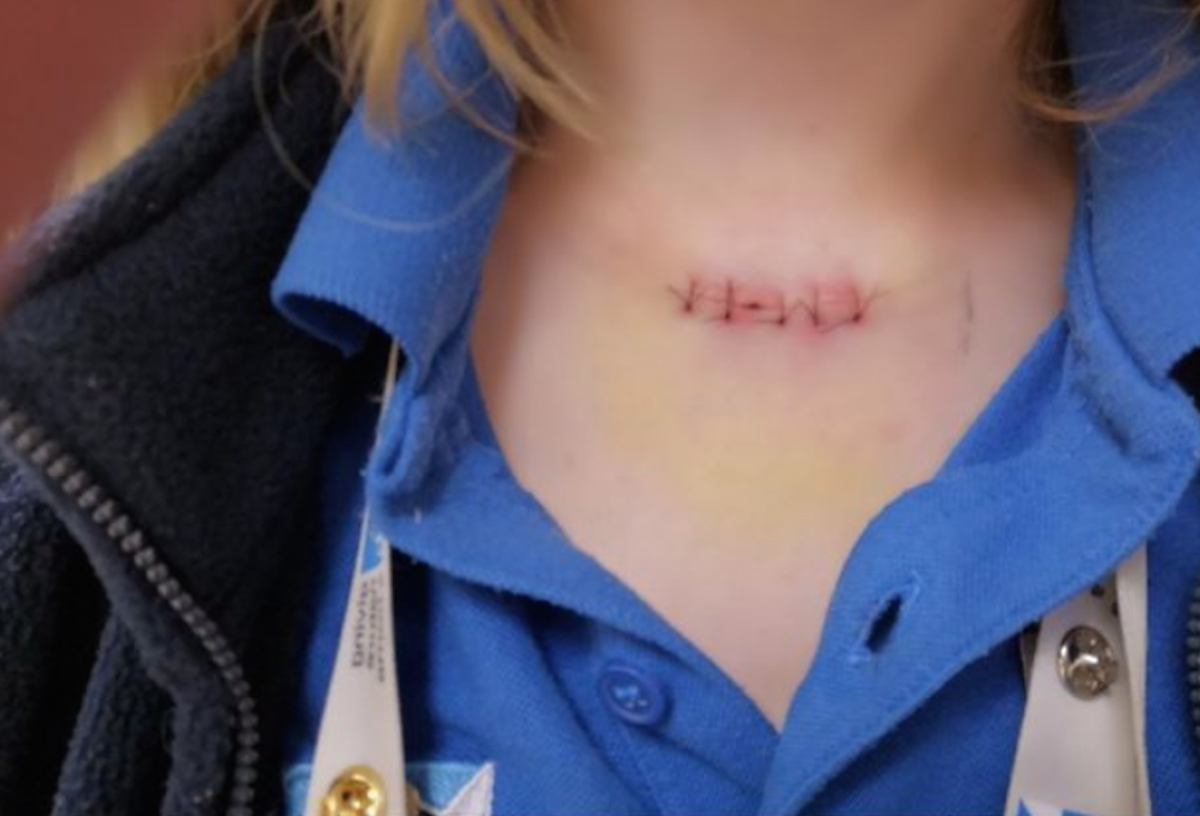 Darcy underwent surgery to remove the cancerous mole, followed by additional surgery to remove more skin around the mole.
She added, "I haven't had any further treatment other than that, it was just a lot of scans to kind of make sure it hadn't spread anywhere. It's just all about monitoring now and checking my skin all the time."
Now she's working to spread awareness and help other young people and children learn the signs of cancer.
"I would encourage anyone with any worries to go back to their GP if they aren't getting better," Darcy told the Teenage Cancer Trust. "I had no idea about the signs and symptoms of cancer, so I would also encourage young people to familiarise themselves with them as it may save their life."
According to MEN, the Teenage Cancer Trust's new research has shown that less than half of 18 to 24-year-olds are unable to identify the five top signs and symptoms of cancer in people their age.
Melanoma Overview
Melanoma starts in the same cells that give your skin, hair, and eyes their color. Only, in melanoma, the cells change in a way that makes them able to spread to other organs.
Changes to a mole you've had for a while or a new growth on your skin could be signs of melanoma, according to SurvivorNet's experts. Though it's unlikely that these marks are cancer, you'll want to keep an eye on them and let your doctor know about any changes you do notice.
You're most likely to find melanoma on sun-exposed areas of skin, like your face, neck, arms, and legs. Surprisingly, you might also find them in places that have never been exposed to the sun, like the palms of your hands or soles of your feet, on your eyes or mouth, or under your nails.
What Are the Symptoms of Melanoma?
The most important thing to look out for when it comes to finding melanoma is a new spot on your skin, or a spot that is changing in size, shape, or color, SurvivorNet's medical experts say. The spot will likely also look different from all of the other spots on your skin (doctors call this the "ugly duckling sign").
When checking for melanoma, remember your ABCDEs
The acronym ABCDE should be used as your guide when checking your skin:
Asymmetrical moles: If you drew a line straight down the center of the mole, would the sides match?
Borders: Is the mole irregular or jagged?
Colors: Are there multiple distinct colors in the mole?
Diameter: Is the mole larger than 6 millimeters (mm), about the size of a pencil head eraser?
Evolution: Has the mole's color, shape, or size changed over time?
If you answered "yes" to any of these questions, our experts say it's time to see your dermatologist for a skin check.
Other red flags to watch for are:
A sore that doesn't heal
Color that spreads from the border of a spot to the skin around it
Redness or swelling that goes beyond the area of a mole
Itchiness, tenderness, or pain
A change in the way the surface of a mole looks
Scaliness, oozing, or blood
Getting a Diagnosis
Unlike with other diseases, the workup for melanoma is pretty straightforward and simple. If you spy a suspicious growth or mole, and/or you want to get evaluated for any worrisome spots on your body, your dermatologist will do a head-to-toe visual examination of your skin.
If a growth warrants further evaluation, you might get a biopsy, which just means removing a tiny piece of skin and sending it to a lab to test for cancer. A biopsy will rule out or confirm whether you have melanoma.
If your doctor happens to detect an advanced melanoma, you may need to have imaging and blood tests done. This will allow your dermatologist to zero in on a specific diagnosis and determine your treatment plan.
The way that melanoma spreads is a bit different than other cancers. Rather than spread directly to other organs, it spreads to the different layers that make up your skin. The higher your stage of melanoma, the deeper it has spread into the layers of your skin, and the more serious your cancer is.
Your doctor will stage your melanoma based on how deep the cancer has gone into your skin.
How does your doctor figure out your cancer stage? Medical oncologist Dr. Anna Pavlick explains.
Melanoma in situ is a stage zero melanoma that's commonly found on the top layer of sun-damaged skin. It is highly treatable with surgical removal, and it does not usually invade beyond the skin or spread to other organs.
Stage I melanoma is no bigger than the size of a sharpened pencil. It's easily cured by having a dermatologist remove it.
Stage II melanoma has spread slightly deeper into the skin.
Stage III melanoma has spread into the lymph nodes.
Stage IV is when the melanoma has reached other organs, like the lungs, liver, or brain.
Knowing the stage and other characteristics of your cancer will help your doctor zero in on the right treatment for you.
Top Ways to Protect Your Skin From Skin Cancer
Unfortunately, as we know, the sun is not your friend. For most people, there are simple ways to significantly reduce your risk of developing skin cancer. We asked dermatologist Dr. Dendy Engelman to provide the top five ways to protect your skin from skin cancer. Turns out, most of her recommendations are really simple to follow, and could save your life.
Avoid sun during peak hours – This means from 10 a.m. to 2 p.m. It doesn't mean you should never go outside during the middle of the day, but make sure you're protected when you do venture outdoors.
Cover your skin and eyes – A wide brim hat and sun glasses will protect your face, the top of your head, your ears, and the delicate skin around your eyes.
Wear an SPF of 30 or higher – This is easy enough. Plenty of facial moisturizers have SPF built into them. Dr. Engelman also recommends reapplying every few hours, or after excessive sweating or swimming.
Get an annual skin check – You can check your own skin for anything that looks out of the ordinary, but you should still get a yearly check to make sure you didn't miss anything. If you do happen to notice anything out of the ordinary in between checks, schedule an appointment to talk to your doctor about it ASAP — it is always worth it to make sure.
Avoid tanning beds – This one is obvious … but just a reminder, tanning beds can significantly increase your risk of developing melanoma. If you feel like you're just too pale, Dr. Engelman recommends a sunless tanner. "There's absolutely no benefit to going to a tanning bed," Dr. Engelman said.
Top 5 Ways to Protect Your Skin
Contributing: SurvivorNet Staff
Learn more about SurvivorNet's rigorous medical review process.
---