A Mom's Colon Cancer Battle & Misdiagnosis
A 38-year-old mom of two learned she was diagnosed with stage 4 bowel cancer after doctors dismissed her pain as hemorrhoids or postpartum symptoms.
One of the most common signs of colon cancer is a change in bowel habits. This ranges from constipation or diarrhea to changes in the size or shape of bowel movements. A change in stool color, particularly black or tarry stools, can indicate bleeding from a tumor that lies deep in the colon.
There are 104,270 new cases of colon cancer diagnosed in the U.S. each year. Common treatments for colon cancer include surgery, chemotherapy, and radiation therapy.
Natalie Phelps, 38, felt a lot of pain in her pelvis, lower back, and rectal area during her third trimester of pregnancy, which led doctors to believe her symptoms were due to hemorrhoids. But once she delivered her baby, the pain worsened and her bowel movements changed, leading some to suspect what she was feeling was postpartum-related. One doctor even thought her symptoms were psychosomatic, but months later, Phelps was shocked when a colonoscopy revealed she had stage 4 cancer.
"I went into the colonoscopy thinking I was going to wake up with colitis or Crohn's. Something not fun, but not cancer," Phelps, now 40, who gave birth to her second child in March 2020, told TODAY. "I woke up from the colonoscopy and they said, 'We found a very large tumor, and it is almost 100% cancer.'"
Read More
Phelps, who learned of her diagnosis when her second child was five months old, admitted she thought it was odd her OB-GYN thought the pain she was feeling in her third trimester was due to hemorrhoids because she didn't have the issue with her firstborn. "When I was discharged, I still (had) this pain, but I was on a lot of antibiotics and pain medication, so it didn't really register. I lost all the baby weight really fast, and I remember (thinking), 'Wow, I guess that breastfeeding really does work.'"
When the mom, of Bainbridge Island, Washington, was six weeks postpartum she noticed a change in her bowel movements, ranging from constipation to loose stool—something her doctor said was "absolutely not related to postpartum delivery anymore" as she still had the symptoms three weeks later.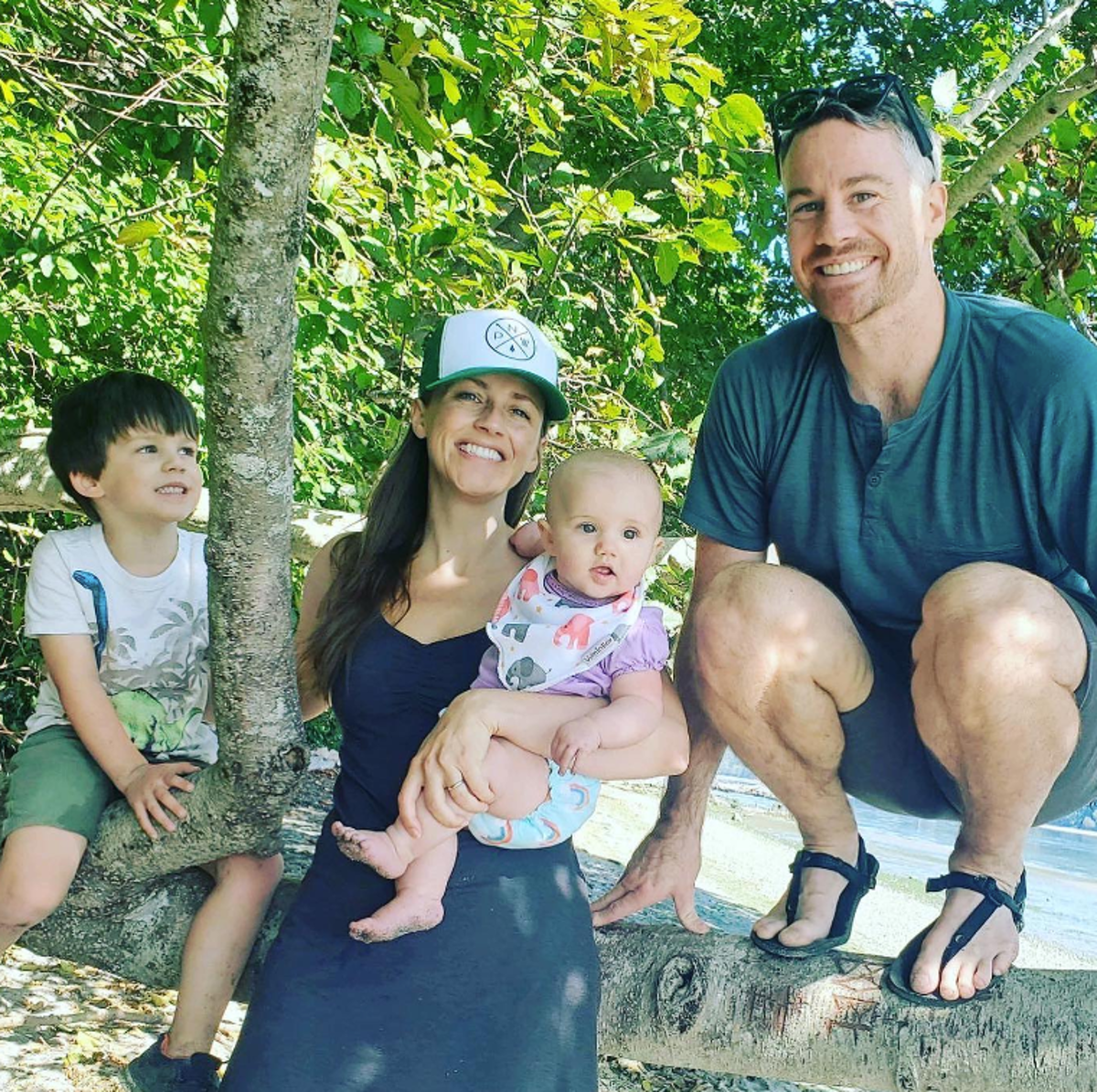 Although her OB-GYN suggested she see a gastroenterologist, Phelps instead went to her primary care physician. However, a tumor was not discovered through a rectal exam, ultrasound, and an X-ray. When her symptoms still didn't subside, she returned to her primary care doctor, who suspected the constant pain to be from giving birth and taking antibiotics, and was advised to take probiotics. The pain eventually got worse and Phelps noticed blood and mucus in her stool.
Related: Mom-Of-Two, 35, With 'A Gurgling Stomach,' Was Told By Doctors She Had 'Irritable Bowel Syndrome Common For Her Age:' It Turned Out To Be Cancer
"I couldn't walk. I couldn't sit. I was up all night in tears, and I sent her a message in May and said, 'It's 4 a.m.. I can't even sleep. I'm taking 600 mg of ibuprofen around the clock.' At which point, she replied, 'I'm putting in a prescription for (antidepressant) Cymbalta, and I'm going to refer you to a therapist,'" Phelps explained. "I was so rundown from being in isolation, from being in pain, from having this terrible birth that I almost just conceded to this idea for a moment. I said, 'Well, maybe it is in my mind.' I was just confused, but I trusted my doctor. I loved her and thought maybe this is something else we should explore. When I look back at those correspondences … they make me really angry."
When the therapy didn't help, and her friend, a Gastroenterologist, couldn't examine her until July, Phelps went to a naturopathic practitioner for testing, which also didn't find cancer.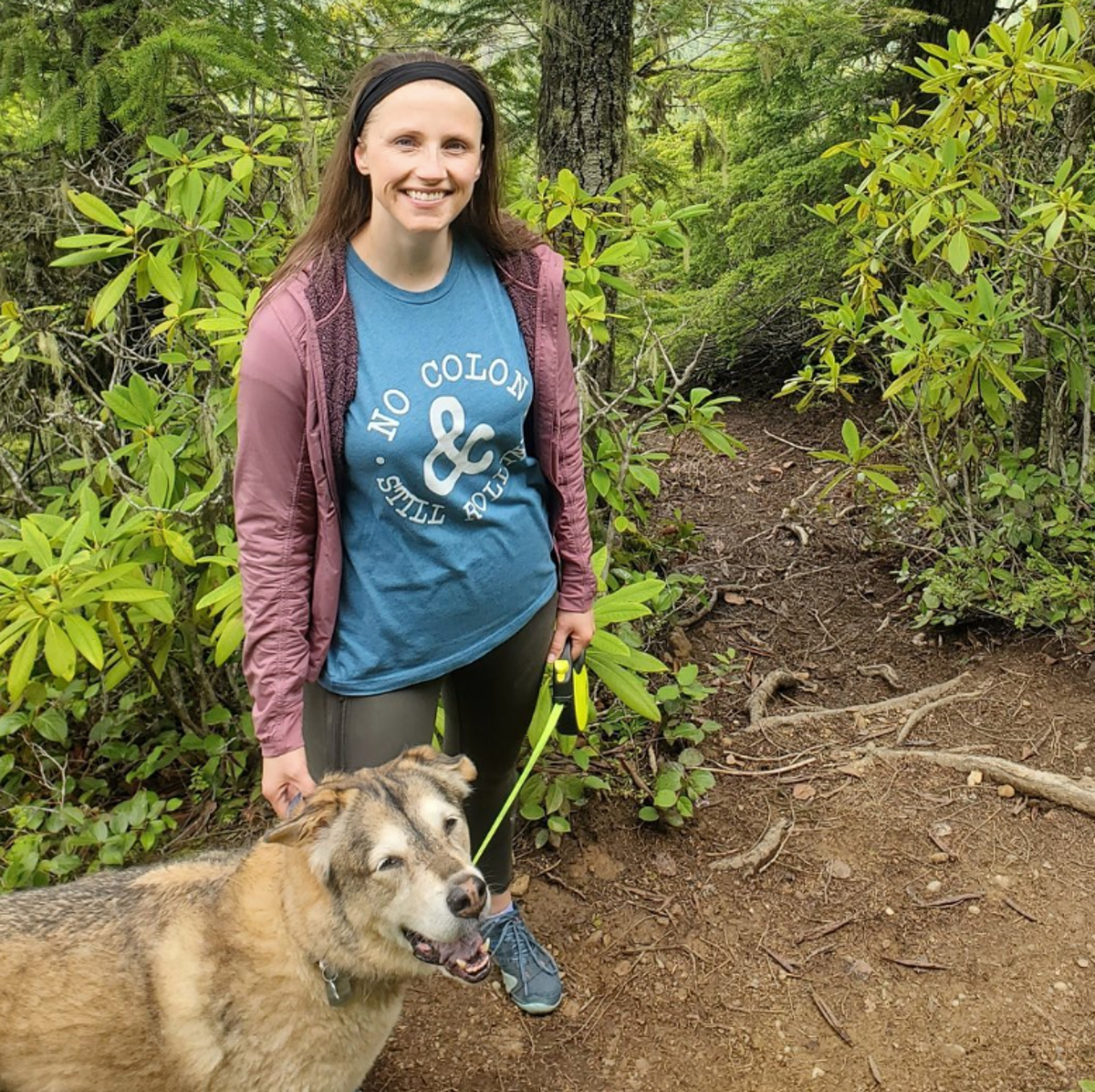 Luckily, Phelps kept her GI appointment for July, where she was told: "You've suffered enough. We're just going to do a colonoscopy." It was then, on July 31, 2020, that she was diagnosed with colorectal cancer. "I remember sobbing uncontrollably that I thought that I was going to die and leave my child who was just over 4 months old alone with my husband. And I also had a 3-year-old son. I was just in shock literally on the floor sobbing," Phelps said.
When she learned the cancer had spread to her liver, she underwent chemotherapy and radiation on her primary tumor. Then, she underwent an 18-hour surgery in April 2021. She told TODAY, "They really had to cut me open and scoop out my pelvis. I lost my rectum, my perineum, two thirds of my vagina. My uterus and ovaries were all removed, and I had some reconstructive surgery with a flap made from tissue from my thigh."
The loving wife and mom, who now has a permanent colostomy bag and is in stable condition, underwent more chemotherapy between January and May 2022, in addition to pelvic floor physical therapy and regular physical therapy to help her walk. Now, the remaining small tumors on her liver are being monitored and will only need to be removed via surgery if they grow.
Phelps is using her story to spread awareness and urge others to get checked for colorectal cancer. "This is a highly preventable/treatable disease if caught early. But horrible if caught late," she wrote in a recent FightColorectalCancer blog post. "There is always hope! Each tumor and patient is unique, and there are new scientific studies going on constantly."
Understanding Colorectal Cancer
The term colorectal cancer is used to describe cancers that begin in the colon or the rectum – so some people just use the term colon cancer if that's where the disease began.
RELATED: All Americans Should Begin Colorectal Cancer Screening at Age 45, According to New Guidelines; Previous Age Was 50
Colorectal cancer, like all cancers, presents its own unique challenges for patients on the road to recovery. But Dr. Heather Yeo, a surgical oncologist and colorectal surgeon at New York Presbyterian Weill Cornell Medical Center, wants to remind people how far the treatment of this disease has come.
"One of the most exciting things about my job is that we've made a lot of progress on treatment options," Dr. Yeo says in a previous interview with SurvivorNet. "However, patients are still — while they're living longer, they are still living with colon cancer, and so I think it's really important that we talk about how some of the things in your life affect you."
Symptoms of Colorectal Cancer
Colorectal cancer might not immediately cause symptoms, but these are possible symptoms to look out for:
A change in bowel habits such as diarrhea, constipation or narrowing of the stool that lasts for more than a few days
A feeling that you need to have a bowel movement that's not relieved by having one
Rectal bleeding with bright red blood
Blood in the stool which might make the stool look dark brown or black
Cramping or abdominal (belly) pain
Weakness and fatigue
Unintended weight loss
It is important to note, however, that displaying some of these symptoms does not mean you have colorectal cancer. You could also have colorectal cancer and not display any of these symptoms. Regardless, it is important to bring up any symptoms to your doctor should they arise.
Screening for Colorectal Cancer
There are 104,270 new cases of colon cancer diagnosed in the U.S. each year. Common treatments for colon cancer include surgery, chemotherapy, and radiation therapy.
Screening for colon cancer is done via colonoscopy which looks for polyps – small, white, potentially pre-cancerous growths – on the colon. 95% of polyps could turn into cancer. So, when one is detected during a colonoscopy, the doctor will send it to a lab to be examined as to whether or not it is precancerous.
The American Cancer Society (ACS) recommends that people with an average risk of the disease – meaning, no family history of colon cancer or no personal history of inflammatory bowel disease – start regular screening at age 45.
'You Shouldn't Die From Embarrassment': Colon Cancer Can Be Prevented
Dr. Yeo also emphasizes the importance of colorectal cancer screenings such as colonoscopies because most colorectal cancers can be prevented early with screening. "In the United States, on a national level, colorectal cancer has been decreasing for the last 20 years," Dr. Yeo says. "And much of that is thought to be directly due to screening for colon cancer."
Even still, colorectal cancer cases are rising among younger people. And in the United States alone, rates have increased every year from 2011 to 2016 by 2 percent among people younger than 50. Because of this increase, the United States Preventive Services Task Force has recently updated its colorectal cancer screening recommendations to begin at age 45 instead of 50.
RELATED: New Research Shows More and More Young People Ages 20-39 Are Getting Late-Stage Colorectal Cancer; What's Going On?
"We know that colon cancers can be prevented when polyps are found early," Dr. Yeo said. "Lowering the screening age helps somewhat with this. But access to care is a real problem."
And increasing access is crucial to making sure that we don't see racial disparities within the world of colorectal cancer. Whites and Asians are significantly more likely to be up to date with their colonoscopies than African Americans, Latinos and Native Americans.
Research suggests that tailoring colorectal cancer screenings to each person's individual risk may be beneficial. If you are not yet 45 but have concerns about your risk, talk to your doctor. Ask about your individual risk based on your lifestyle and family history and find out when screenings would be right for you.
Contributing: SurvivorNet Staff
Learn more about SurvivorNet's rigorous medical review process.
---