They are schemes that pull at any kind person's heart strings, and they're growing at a rapid pace, fueled by an explosion in Internet crowdfunded charities.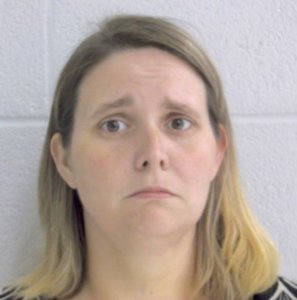 For years, an Oklahoma woman lied about her daughter having cancer and collected more than $69,000 in donations. She told her daughter and other children that the child had terminal lymphoma, was undergoing stem cell research and awaiting a heart transplant.  Jessica Lynn Good would eventually plead guilty to child abuse and obtaining money by false pretense and was sentenced to three years in prison. She said she did it for the money.
Read More
For nearly two years, an Illinois woman faked ovarian cancer, receiving about $35,000 in donations, meals, a minivan, help with her five children and a weekend getaway with her husband. Alissa Jackson later admitted to a judge that she lied about having terminal cancer for the money, but also told supporters she didn't have any friends and liked being part of something.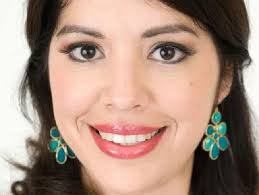 And a Texas woman told her husband, family members and her child's doctors that her son had cancer and that she was a doctor. Monika Burgett was convicted of child endangerment and telecommunications fraud, a felony, and sentenced to prison. News reports say her GoFundMe page raised more than $26,000. Burgett exaggerated her son's condition, neurofibromatosis, which can cause benign growths. She invented symptoms, leading doctors to treat him with pain killers such as Oxycodone and methadone, according to news reports. These are just a few examples of women faking cancer in themselves or their children and collecting sympathy, community support and money. While greed is an obvious motivator, it's not the only reason people lie about having cancer. Rarely, the mother suffers from Munchausen's Syndrome by Proxy, a form of child abuse also known as Fabricated or Induced Illness, where a caregiver makes up an illness of someone in their care to gain attention. Doctors in Good's case told police they suspected Munchausen by proxy.
Many times, experts say, it's not as extreme. People create a small lie and it expands and gets out of hand to the point where they're trapped in the lie, says Robert S. Feldman, professor, Department of Psychological and Brain Sciences at the University of Massachusetts in Amherst.
"Some people may start off lying for reasons that many people lie: it brings them social benefits; it gives them attention and people to comfort them; and in the more extreme case," a financial gain from a bogus fundraising campaign, says Feldman, author of several books on lying, including, The Liar in Your Life.
The growing force of Internet crowdfunding charities has to be fueling the fire, as the well-meaning destinations give deceitful moms a convenient tool with which to spread their lies and gather donations. The hugely popular site GoFundMe, which generates hundreds of millions of dollars in revenue, didn't even exist a decade ago. And Internet charity campaigns with their global reach can raise far more money than a bake sale at the local church.
But why are these women lying, anyway? Everyone lies a little, sometimes exaggerating accomplishments to gain others' respect or a health issue to garner sympathy. When people lie about cancer, it's not necessarily a sign of a mental disorder.
"This may be a manifestation of a lie run amuck," Feldman says. "I think there's a slippery slope that people go down."
People who resort to this type of lie probably have unhappy lives and the cancer ruse gives them a rush of attention and sympathy. Human beings are wired to justify their own behavior and explain it away, he says.
"I think the reality is, for some people, the benefits outweigh the costs," Feldman says.
Some mothers go beyond telling lies to friends and family. They lie to their child, create the appearance of illness and subject them to doctors' visits, testing and public appearances to aid their deception.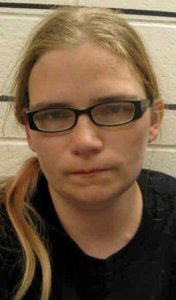 An Iowa woman was eventually charged with child endangerment and distribution of cannabis oil to a child after she lied for a year about her 5-year-old daughter suffering from colorectal cancer. Leatha Kaye Slauson posted photos of her healthy daughter with a shaved head. The child appeared on local TV news with a tube in one of her nostrils.
Word spread that the child wanted to be a firefighter when she grows up, and the local fire chief made her an honorary firefighter.  A firefighter walked door-to-door to collect donations for the girl.  Individuals and organizations gave money toward gas, food and other expenses and funded a family trip to Walt Disney World in Orlando.
When school officials tried looking into how they could care for the child during her illness, the story unraveled.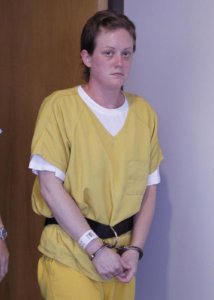 Alissa Jackson, the Illinois woman who told friends she feared she would die and leave her five children without a mother, drew the sympathy of many who had experienced a loved one with cancer, including Patricia Allsup, whose twin sister died from breast cancer. Allsup organized a fundraiser to help defer some of Jackson's medical costs.
The ruse had begun in October 2013 when Jackson told another mom from her children's school, Jenn Huelsmann, that she had terminal ovarian cancer. Huelsmann and others organized spaghetti dinners, raffles, t-shirt sales, silent auctions and internet fundraising sites. Huelsmann became suspicious the following April when Jackson's health didn't decline, prompting her to hire a private investigator.
How can people lie about cancer, take advantage of others' kindness and not feel shame?
The human mind is capable of self-deception. It could start out innocently enough, when a mom finds a lump on her child, tells a friend she's bringing her child to the pediatrician and receives immediate sympathy, says Michael Lewis, Ph.D., university distinguished professor, Rutgers Robert Wood Johnson Medical School in New Brunswick, New Jersey.
"They want sympathy. They start to embellish. They tend to believe their own lie," says Lewis, co-editor of Lying and Deception in Everyday Life. "In fact, if you believe that what you're lying about is in fact true, you'll be a much better liar."
Believing their own lies spares people from feeling ashamed, he says. Researchers don't know why it may be personality, upbringing or temperament but some people deal with shameful events by denying they're shameful, he says.
"It is likely the case that people who use a lie in order to get pity and for self-gain are part of this narcissistically challenged group," Lewis says. "There are people who are sociopaths or psychopaths. They don't care what they do. The moral break is missing. That's why we think of it as more of a pathology. It's a poor way of getting sympathy."
Learn more about SurvivorNet's rigorous medical review process.
---