Current records say there are around 200,000 new cases of childhood cancer in the world every year. But now a new study, published in The Lancet Oncology, is suggesting that the number may actually be double that.
"Our model suggests that nearly one in two children with cancer are never diagnosed and may die untreated," said study author Zachary Ward, of the Harvard T.H. Chan School of Public Health, USA.
Read More
The new modeling study predicts that there are currently around 400,000 new cases of childhood cancer annually — with Africa, South Central Asia, and the Pacific Islands accounting for more than half of the undiagnosed cases. Study authors said that in North America and Europe, only 3% of cases remain undiagnosed. They also estimated that 3 million cases between 2015 and 2030 could go undiagnosed globally if actions are not taken to improve these numbers.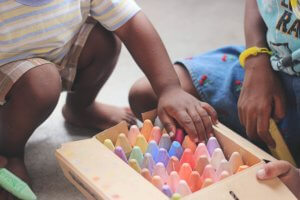 Previous estimates on the number of childhood cancer cases across the world were based on data from cancer registries — but 60% of countries worldwide don't have these registries. The new model — the Global Childhood Cancer microsimulation model — combines data from countries that do have cancer registries with data from the World Health Organization's Global Health Observatory, demographic health surveys, and Unicef household surveys.
Study authors concluded that in most regions of the world, the number of childhood cancer cases is either stable or on the decline. However, an estimated 92% of all new cases occur in low and middle-income countries. Many of the missed cases across the world are a result of barriers to access and referral in health systems, according to study authors, and in order to improve these numbers — healthcare models simply must change.
The authors hope that their findings will lead to action to protect the children of the future. "Health systems in low-income and middle-income countries are clearly failing to meet the needs of children with cancer," said senior author Professor Rifat Atun, of Harvard. "Universal health coverage, a target of United Nations Sustainable Development Goals, must include cancer in children as a priority to prevent needless deaths."
Learn more about SurvivorNet's rigorous medical review process.
---