In a new interview, Duane "Dog The Bounty Hunter" Chapman told SurvivorNet that cannabis was a big help to his wife Beth during her battle with stage IV lung cancer, and that it helped her get her appetite back.
"The day that we started the cannabis treatment, [Beth] hadn't eaten for nine days. The next day, after two doses, she woke up in the morning and said, 'Honey, I'm hungry,'" Dog said.
Read More
Dog also feels a lot of anger toward the medical system, as many do after losing a loved one to cancer. Members of the SurvivorNet community have said that they too have felt as though doctors were hiding something from them or that they weren't prepared for how difficult chemotherapy would be.
In the months before June 26, when Beth Chapman died of stage IV lung cancer, millions of people visited SurvivorNet to read about her cancer treatment and draw inspiration from the remarkable resilience with which the 51-year-old bounty hunter and reality TV personality faced her terminal illness.
Then, in the months after Beth died, millions of people continued to visit SurvivorNet—this time, to read about how Beth's devoted family—including her famous bounty-hunting husband, Duane "Dog The Bounty Hunter" Chapman—were coping with the loss of a woman who, to so many, seemed impervious to illness and too strong to die.
Anger and Grief Go Hand-in-Hand
In losing Beth, Dog lost his wife of 13 years, his bounty-hunting business partner, his reality television co-star, the mother figure to their combined 12 children, and the matriarch of their larger-than-life family. The loss has left Dog, who is 66 years old, devastated, angry, confused, and lonely—but it's also given him another mission.
"You wanna make it where this doesn't happen to other people? You wanna give your loved one a legacy to fall back on? Get out there and talk to anybody."
Dog is out here, and he's talking—a lot. He's sharing the raw and painful details that many people keep to themselves when they talk about cancer. And Dog's new reality TV series, "Dog's Most Wanted," will chronicle Beth's cancer journey with a level of intimacy and transparency that hasn't yet made it to TV.
"Dog's Most Wanted," which airs September 4 on WGN America, is a spinoff of the series that Dog and Beth jointly starred in from 2004 to 2012, "Dog the Bounty Hunter." The series chronicles Dog and Beth's adventures hunting fugitives for bail bonds, and has earned Dog the title of "one of the greatest bounty hunters of all time."
RELATED: In "Dog's Most Wanted," The Chapmans Share Their Hardest Moments With the World — Including Beth Chapman Losing Her Hair During Cancer Treatment
The title, of course, comes with a certain persona that Dog upholds in public. At five-foot-seven, Dog is not tall, but his archetypal, arms-crossed stance makes him seem almost towering. He's heavily tattooed (with a cursive "Beth" over his heart) and keeps his long hair bleached. On his face, he wears a hardened stare that he insists on keeping behind a pair of dark, reflective sunglasses. The shades are a part of the look, but lately, they've played another role, too: a barrier for his tears.
When SurvivorNet recently spoke with Bonnie Chapman, Dog's college-aged youngest daughter, she told us that her dad had a "teddy-bear" side to him—one that his fans rarely had the chance to see. As Dog choked up over loving memories of Beth, that side was evident—and his tears, at times, were contagious.
"I'll never know why Beth lost the fight with cancer until I get to heaven," Dog said, adding through stifled sobs that, during Beth's final days—which were incredibly difficult—"I started really thinking, you know, this ain't cool. This is not… how can she live feeling like this? Am I keeping her here for me? Or am I thinking about her? I wanted her there for me."
RELATED: "She Was Standing There Naked in The Bathroom and Goes, 'Look at Me'" — Bonnie Chapman Opens Up to SurvivorNet About the Raw and Painful Details of Losing Her Mother, Beth Chapman, to Lung Cancer
Facing the Painful Truth: Cancer Doesn't Always Respond to Treatment
Beth was first diagnosed with stage II throat cancer in 2017, but when the cancer recurred this past winter, it had spread widely throughout her body. She had stage IV lung cancer, and the prognosis was not a good one.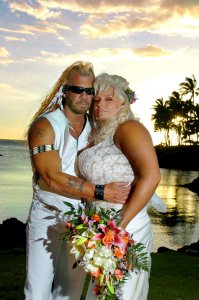 Though lung cancer subtypes differ in terms of their survival statistics, stage IV lung cancer, generally speaking, has a single-digit five-year survival rate.
RELATED: What Do These Numbers Really Mean? Your Guide To The Different Survival Statistics Doctors Share With Patients After a Cancer Diagnosis
"She had stage four cancer," Dog said. "That's it… there is no stage five."
Like so many reeling from a cancer diagnosis, Beth and Dog dove head-first into diligent research to determine which treatment would give Beth the best chance of surviving her cancer. They sought multiple opinions and visited leading experts in cancer care, including at the acclaimed Cedars-Sinai Medical Center in Los Angeles.
Beth's doctors recommended chemotherapy, but told her that there was no telling how her cancer would respond to the drugs; every cancer is different, just as every patient was different.
RELATED: "How Long Do I Have to Live?" When It's Time to Ask The Tough Questions
Beth took the advice and began chemo, but after experiencing debilitating side effects and little-to-no benefit, she changed her mind.
"Beth did not respond to chemotherapy," Dog told SurvivorNet. With palpable anger in his voice, he added, "When you ask the doctor, 'does this chemo work?' and he says, 'each person individually responds to it differently,' that means it don't work."
Dog told SurvivorNet he feels "lied to" about the chemo, and that he wishes he could "lock up" the doctors that suggested it just like the fugitives he hunts for a living.
The fury isn't uncommon—and people are entitled to feel this way. But in terms of hiding a better treatment than chemo, experts assure SurvivorNet that this is far from the case.
"If there were treatment options that weren't based on chemotherapy… that worked well for our patients, sign me up," Dr. Jason Westin, an oncologist and lymphoma researcher at the MD Anderson Cancer Center, previously told SurvivorNet. "I would be doing those treatments for my patients in my clinic."
RELATED: Alternative Therapies: Don't Believe Everything You Read on the Internet
"Quality Over Quantity": Supporting Beth's End-of-Life Decision
Beth did not tolerate chemotherapy well, Dog shared. Her hair began to fall out after just one round and her appetite disappeared, causing her weight to drop from 160 pounds to 107 pounds. She had flu-like symptoms, pain, and fatigue. She didn't feel "herself."
When Beth decided to stop chemotherapy, her family supported her decision.
"You can either live a quality life or a miserable life where you live longer," Dog said of Beth's decision. Ultimately, she prioritized her quality of life, and while it meant that she died perhaps sooner than she would have otherwise, Dog echoed what Bonnie had told us in a recent conversation: Beth was Beth right up until the end. She prioritized feeling like herself.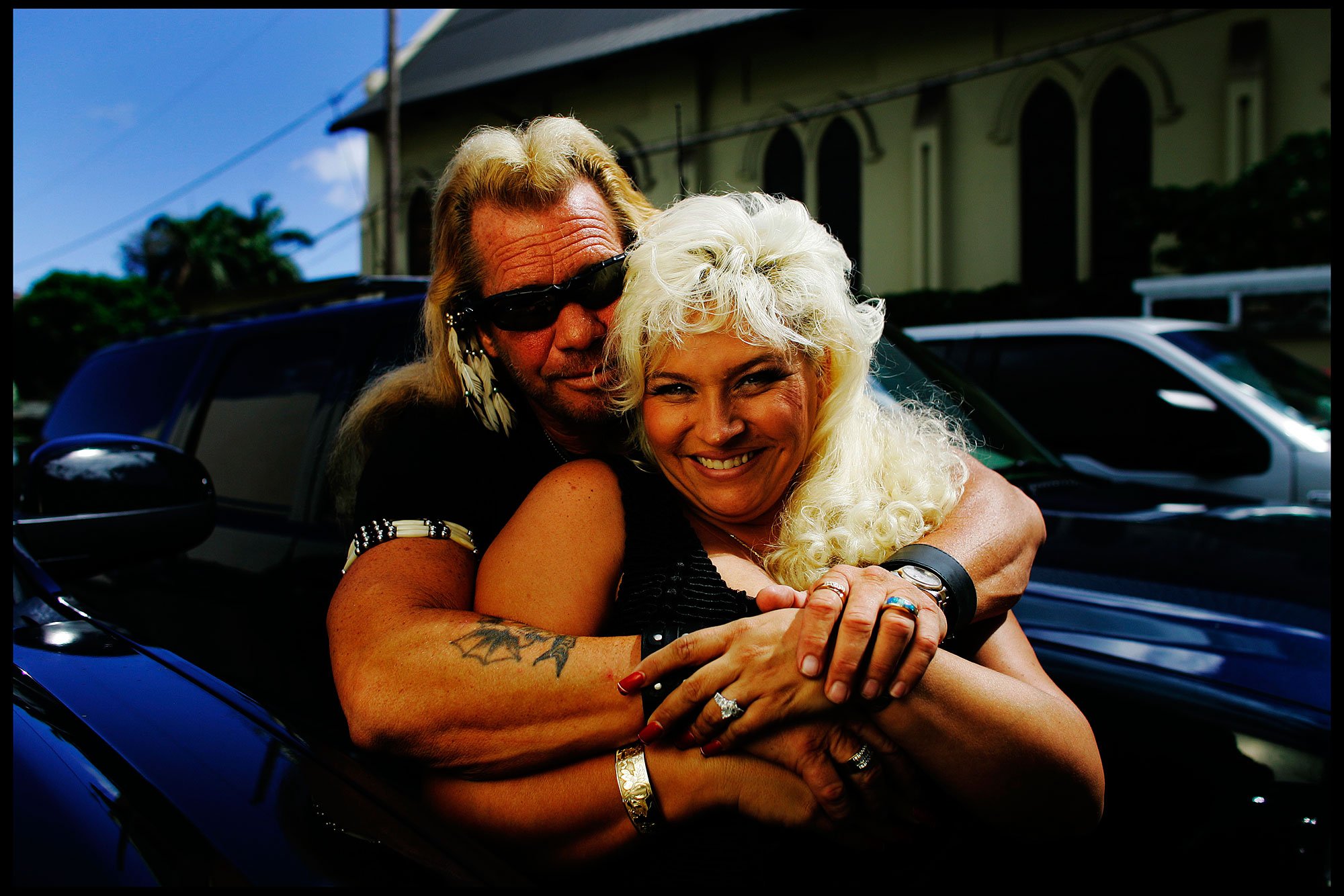 Dog also shared with SurvivorNet that, toward the end of Beth's life, she had a remarkably positive experience with marijuana and CBD products. These alternative therapies could not ultimately cure Beth's cancer, but they played an important role in easing her pain and restoring her appetite.
"The CBD and the cannabis let her move, let her talk, let her think," Dog said. "It didn't kill the cancer, but it did lessen the blow."
According to Dog, Beth's doctors—though they were careful to share that there was not yet an established body of research on medical cannabis—did tell her it "may help along with the chemotherapy."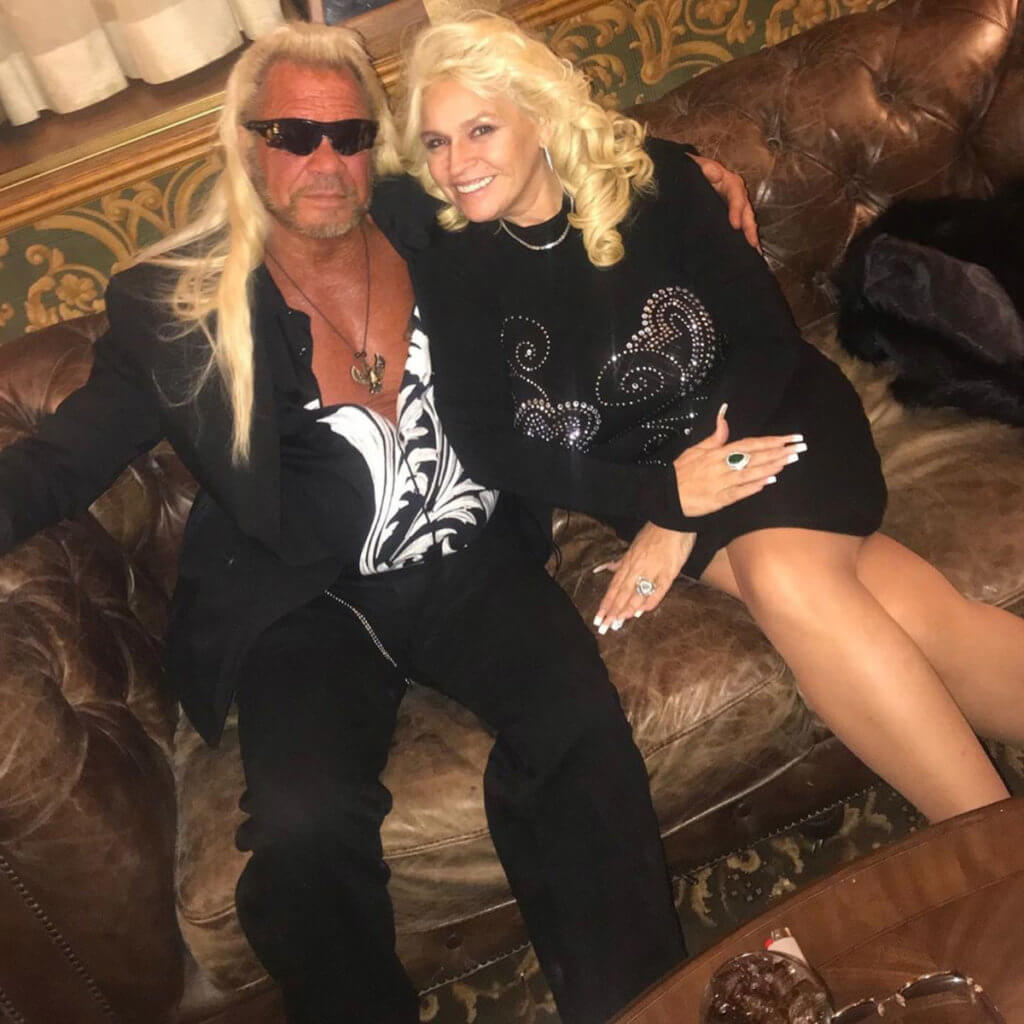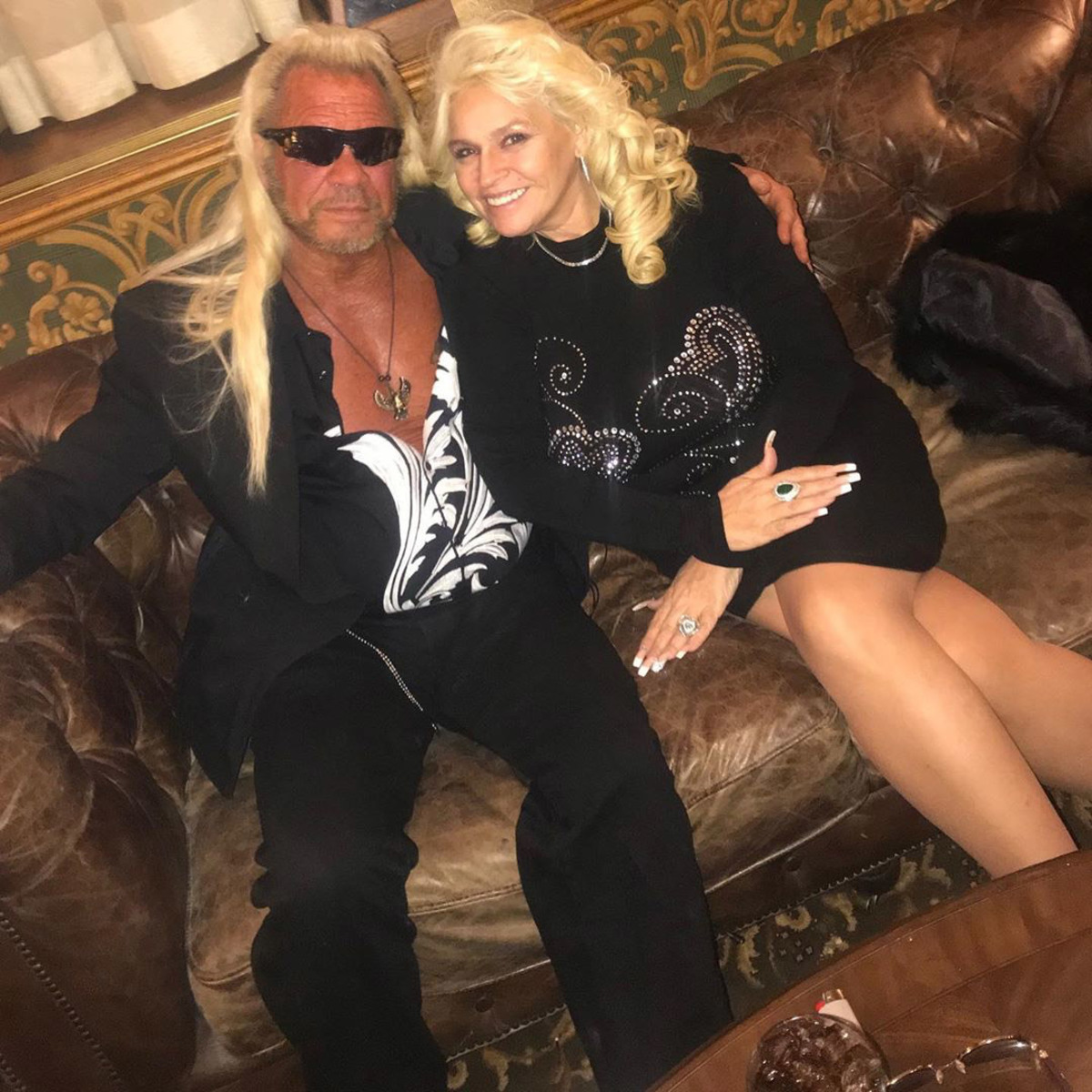 RELATED: Marijuana For Cancer Treatment—Why It Could Help, But Not Cure
This message echoes what a lot of experts have told SurvivorNet—that alternative therapies such as cannabis should never stand in the place of conventional medicine, but can often be helpful when used as a complementary therapy alongside conventional treatment, in an approach called "integrative medicine."
RELATED: The Difference Between Integrative Medicine and Alternative Medicine
Beth did ultimately eschew the conventional medicine route, though—and this decision was hers to make. She died of her cancer, but she lived her final months with a high quality of life.
"There Wasn't No Great Miracles That I Did"—Dog on the Role of a Caregiver
When SurvivorNet asked Dog if he had any advice or messages to share with other caregivers supporting a loved one through a difficult cancer journey, he jumped in quickly with a clarification he wanted to make.
"I was never a caregiver; I was a husband," he said emphatically.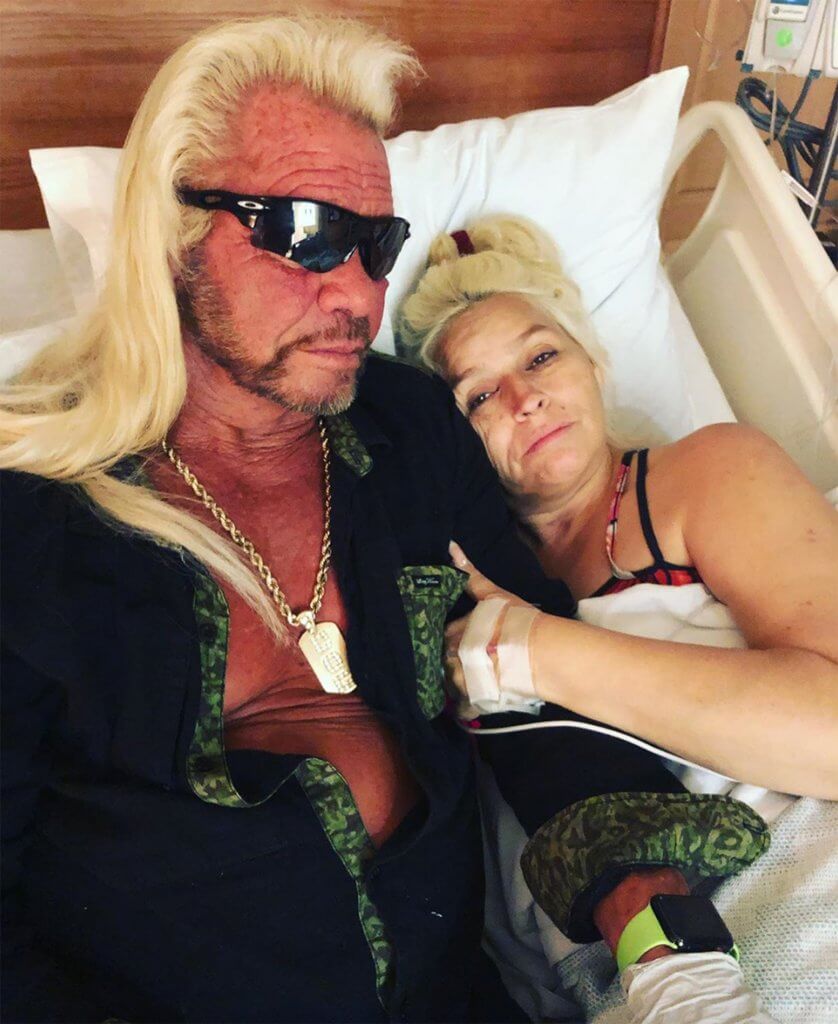 He went on to explain that, the way he say it, "caregiver" means "hospice," and evokes less personal, end-of-life duties. But to Dog, being there for Beth when she was sick—supporting her, caring for her, cooking for her—this is all just part of what it meant to love someone and be a husband.
RELATED: "Be Proud Of What You're Doing" — Justine Almada's Ode to Cancer Caregivers
"There wasn't no great miracles that I did you know, to help her out," Dog said. "It was my job, and if I was sick, she'd have done the same thing for me."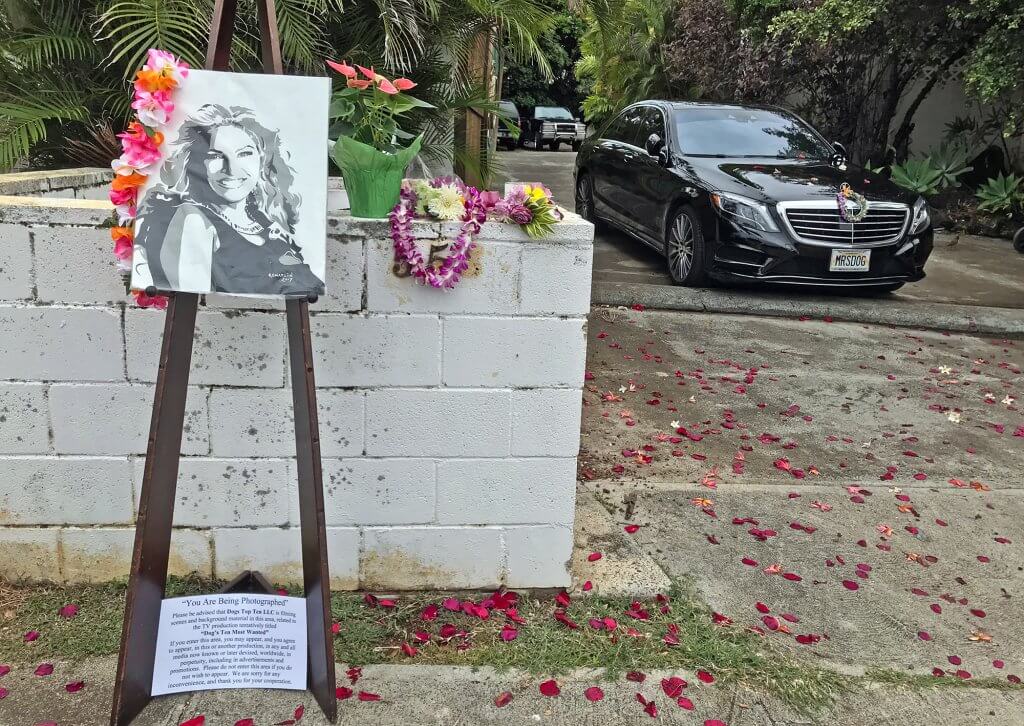 Support from Dog—Then Thousands More
While rumors, internet trolls, and blown-out-of-proportion "feuds" are part of the less-welcome territory that comes with the Chapman family's stardom, the positive side of the fame, Dog said, was so much more important—and powerful—during Beth's journey with cancer. The prayers and messages of support that Beth received from her thousands of fans meant the world to her, and kept her spirits high.
Dog shared one remarkable anecdote about the impact that this support – and unconditional love—had on Beth toward the end of her life.
"Beth was very negative [at first]," Dog said, "It was devastating. Until one day she came back from the store and her phone rang and [it was a woman] she just met at the store … they talk for 15 minutes, then they hang up and [Beth said] 'she told me that she loved me. Her mother had cancer and she survived… that woman is great.'"

After this uplifting exchange, Dog said, Beth "started brightening up."
"So then I played her husband, and I sent out a tweet, 'Please pray for Beth. She needs the support.' And she woke up the next day and there were 2,000 people saying 'we're in your corner,' and she read every one of them to me out loud… it was incredible. So I could see that the fans were also keeping her alive. The fans and friends were writing her and saying nice things about her and it was helping her out. I saw that… So I started pumping the publicity for the fans. We call them the 'Dog Pound.' It was like, 'We love you, Beth. We're not gonna let you die.' I mean, that's what helped her fight this terrible thing."
And when Beth started to feel better, Dog said, he felt better, too.
"Seeing her be happy again… the next day we went to the store together and I saw how people came by and said 'Beth, we're praying for you.' And she goes to me, 'All these prayers for me… there's no way I'm gonna die. How could I die with all these people praying?"
"Faith has a lot to do with cancer," Dog said. And as he shared this anecdote, he began to cry. Because the reality, of course, is that Beth did die.
"I'm still trying to find out what to tell my fans, and my brothers and sisters across America about how they can get through it," Dog said. "I still am not there yet… It's going to take me some time to find that out."
Learn more about SurvivorNet's rigorous medical review process.