Over the past week, there's been much news about the family drama "Dog the Bounty Hunter" star Beth Chapman is experiencing as she battles Stage 4 lung cancer. But Beth is far from the first famous face to deal with drama while taking on cancer. "Charlie's Angels" icon Farrah Fawcett, who died of anal cancer in 2009, also dealt with some very public family turmoil that was televised for millions. More recently, "Real Housewives" favorite stars NeNe and Gregg Leakes did as well as Gregg battled colon cancer. As if battling cancer in the public eye isn't enough, these celebs — and many more — have also had to sift through drama that has a lot of fans wondering: will this affect recovery?
And it's a legitimate question.
Read More
So many members of the SurvivorNet family have gone in depth explaining just how problematic the stress that comes along with cancer can be. Add in family drama, and you've got a really tough situation with which to grapple. Many survivors turn to methods like
meditation, exercise routines
, and even
medications
like Xanax to deal with the stress. So is there anything to learn from some of these notable celebrities who've battled family feuds at the same time as they've taken on cancer? Below is a list of celebrities that have had to deal with personal drama amid the cancer battle, and how each of them coped.
Beth Chapman's Ongoing Feud With Her Stepdaughter, Lyssa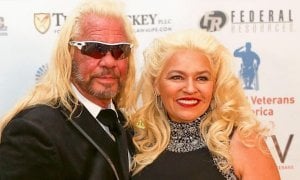 Beth and her stepdaughter Lyssa Chapman have been engaged in a public feud over allegations that Lyssa did not wish Beth a happy Mothers Day — and also didn't invited Beth and her husband and co-star Duane "Dog the Bounty Hunter" Chapman to his granddaughter's graduation in Hawaii. Beth also accused Lyssa (Dog's ninth of twelve children, with his third wife) of blocking her and Dog on social media. Lyssa has categorically denied all the allegations, but they seem to have had a painful affect on her reality star stepmom, as the two women's disagreement devolved into a war of words delivered via various social media platforms.
Beth has been really open about her lung cancer — her second battle with cancer. And she has not shied away from commenting publicly about how upset she is at Lyssa, either. Earlier this week, Beth took to Twitter to agree with a fan who said that family tension is incredibly difficult to live with when you're already living with cancer.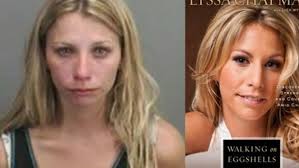 "Yes I agree there is very insensitive talk that goes on amongst family members that's not appropriate for the person going through it," Beth wrote. "It actually makes things worse."
Lyssa, meanwhile, has come under criticism from Beth's devoted fans who've criticized Lyssa on Twitter and Instagram for interfering with Beth's already arduous cancer journey. Lyssa, 31, has fired back, accusing Beth of deceit and tarring her critics as busybodies. Beth has said she's turning the other cheek, blocking and ignoring the negative. However, she couldn't resist writing "Seriously, who gives a F–?" when a celebrity news site wrote an article telling readers who was Lyssa's favorite contestant on "Naked and Afraid".
NeNe and Gregg Leakes' Relationship Drama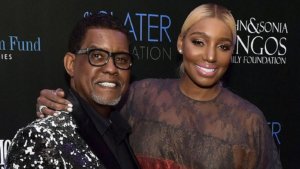 "Real Housewives of Atlanta" star NeNe Leaks took to social media earlier this month to share that her husband Gregg has officially been declared cancer-free. It was a happy moment in Gregg's journey with colon cancer, but the journey was also riddled with relationship drama for the two, publicly shared on the Bravo channel and online. A cancer diagnosis can put a strain on any relationship, but NeNe and Gregg's was put under additional pressure because of unresolved issues from their past.
Earlier this year, NeNe took to YouTube to explain just how challenging it was to act as a caretaker for her husband — and that led her to question whether his diagnosis was karma. Shame and blame is something that should never happen when someone is battling cancer, but NeNe explained that the pressure of her husband's diagnosis was very difficult to deal with. "As a caretaker, you start — it depends on where your relationship is … You look at the person and think about, you know people love to say, 'Karma is a bitch,' and karma this and karma that," NeNe explained in the video. "You look at the person and say, 'You did so many different things to me. Is this the payback?' You hope not … But as a caretaker, these are the thoughts that go through your head."
Now that Gregg is getting his health back, the relationship seems to be in a much better place, as NeNe took to Instagram earlier this month to share a post about Gregg's cancer-free status, and how thankful the couple is.
Farrah Fawcett's Son's Struggle With Addiction
It was the most emotional moment of the 2009 NBC TV special about the end of Farrah Fawcett's life: dramatic video of her troubled adult son Redmond brought in chains to her deathbed to say goodbye. Ginger-haired Redmond — whom Farrah shared with long-time boyfriend Ryan O'Neal — had been locked up again over his drug use, but was allowed out of jail briefly to see his deeply ill mother. Even in her final days, Farrah could not escape the turmoil that drug addiction had brought to her small family.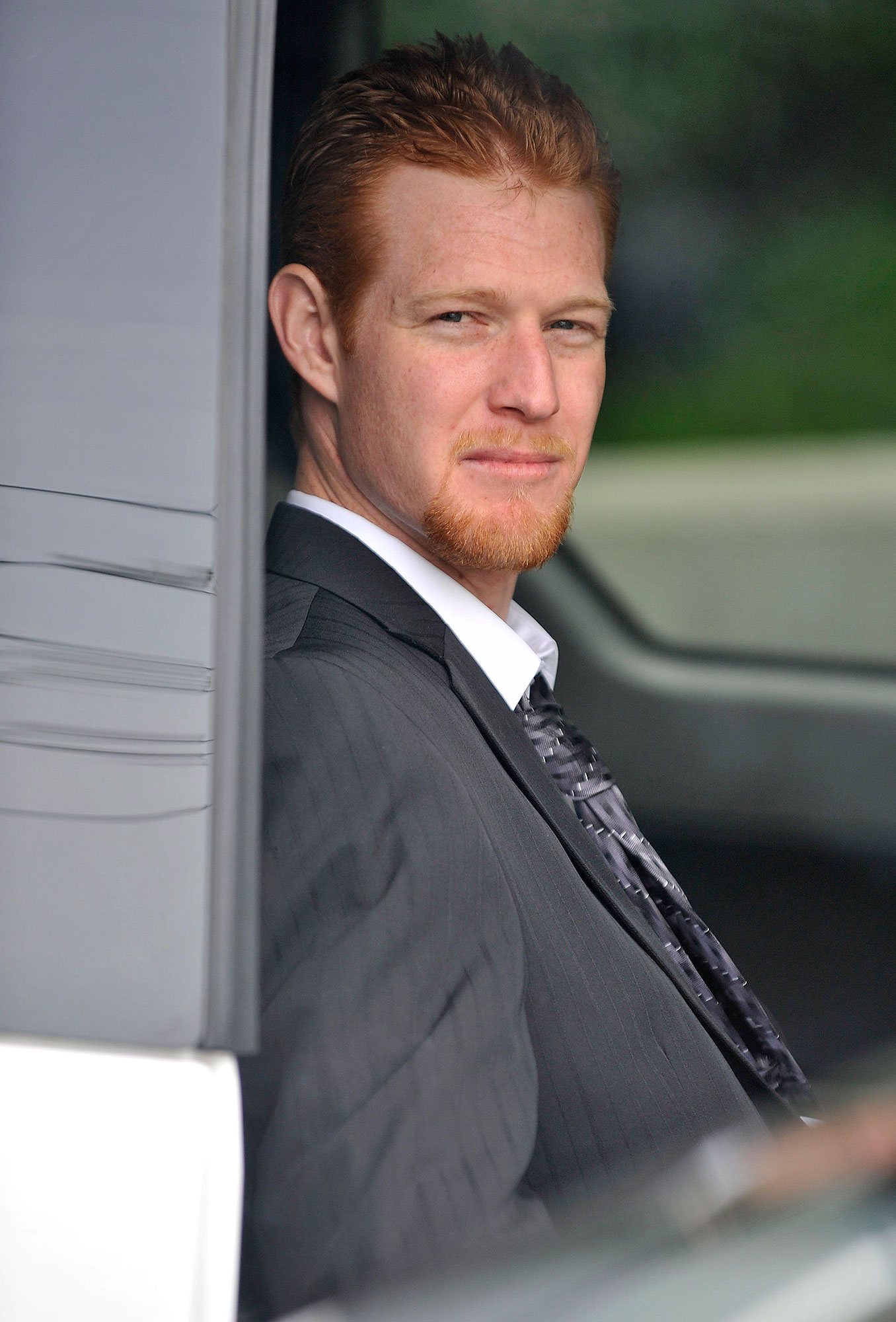 Redmond was still in custody on the day that his mother passed away in June 2009. He was convicted of possession of a controlled substance in jail in 2009, according to The Daily News, and was released briefly to attend his mother's funeral. And that wasn't the end of O'Neal's experience with crime, it seems his issues have only worsened after his mother's death. He was convicted for possession of a firearm by a felon in 2015, and is currently facing an attempted murder charge, along with a handful of other felonies related to a May 2018 crime spree in Los Angeles.
The style icon's only child's criminal trial has been on hold for the past year as his defense debates with prosecutors over whether O'Neal is mentally competent to stand trial. The star's son has been diagnosed with several mental health issues, according to Radar Online. 
Taylor Swift Learns From Her Mom's Diagnosis
Fawcett's son is an extreme case. However, it's not out of the ordinary for people to struggle when they see a parent going through cancer. The trick is using that struggle for good. Taylor Swift, for example, spoke out earlier this year about watching her mother battle cancer for a second time. In a piece for Elle, Swift said that the cancer has taught her that "there are real problems and then there's everything else. My mom's cancer is a real problem. I used to be so anxious about daily ups and downs. I give all my worry, stress, and prayers to real problems now."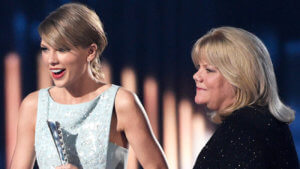 Swift's mother, Andrea, is currently taking on cancer for the second time. In 2015, the singer took to social media to share that during routine screening — her mother's doctors had discovered cancer. She chose to keep the details of the diagnosis and her mother's treatment plans private, but she did use the situation as an opportunity to speak out about the importance of cancer screenings.
Britney Spears' Father
When Britney Spears' father had a recurrence of cancer, it was a severe blow to the troubled starlet's already roiled emotional state. In April, Spears pulled the plug on her lucrative Las Vegas residency, saying she needed to help her dad recover. She posted an emotional apology to her fans on Instagram, saying she needed to put family first.
Britney wrote:
"It's important to always put your family first… and that's the decision I had to make. A couple of months ago, my father was hospitalized and almost died. We're all so grateful that he came out of it alive, but he still has a long road ahead of him."
Britney's father has long been a huge figure in her life, and now his cancer journey has led her to feel the need to pay it forward.
Learn more about SurvivorNet's rigorous medical review process.
---