Lessons From Dad
Vanderpump Rules stars Jax Taylor is expecting a baby with wife Brittany Cartwright.
Taylor lost his father in December 2017 from esophageal cancer.
His dad was his role model growing up, and Taylor says he's learned important lessons from fatherhood thanks to him.
Vanderpump Rules' 
Jax Taylor, 41, and Brittany Cartwright, 31, are expecting a baby, and thanks to his late dad, he has the perfect role model to look up to.
Taylor and Cartwright broke the news that they're expecting a baby on board through social media. The couple have been married since 2019, with their princess-inspired wedding featured on the Bravo television show. Even though fatherhood is going to be a new experience for Taylor, he says he's learned a lot about being a good parent thanks to father, Ronald Cauchi, who passed away in December 2017 after battling esophageal cancer.
Read More
Related: 'Vanderpump Rules' Star Ariana Madix Says Not Having Health Insurance Meant Years' Delay in Her Skin Cancer Diagnosis
"I am really excited to be a father, my dad was my hero. He passed three years ago and I can honestly say my parents gave me the best childhood a kid could ask for," Taylor tells People. "My dad was always there for me in every way, so I am just gonna follow his playbook, say a few prayers and hopefully God willing, everything will fall into place like it did for me."
While speaking to Bravo TV's The Daily Dish, Taylor shared that his father had been diagnosed with stage 4 esophageal cancer in October 2017, and was undergoing chemotherapy rounds for treatment. According to Taylor, Cauchi's diagnosis was especially shocking since his father had always been in good health as long as Taylor could remember.
Related: Finally Some Progress For Esophageal Cancer Patients– Two Immunotherapy Drugs Are Boosting Survival
"It's rough, because my dad, he's like my idol," Taylor said. "My dad was always the person who never got sick, I always looked up to him. I call him all the time. To see him so vulnerable, I've never seen him emotional my whole entire life. My dad's never been to the doctor in his entire life until now. This is such a horrible disease. He doesn't deserve this. He's, like, the perfect man. He's the perfect human being, never done a thing wrong in his life. So it just sucks. It just really sucks."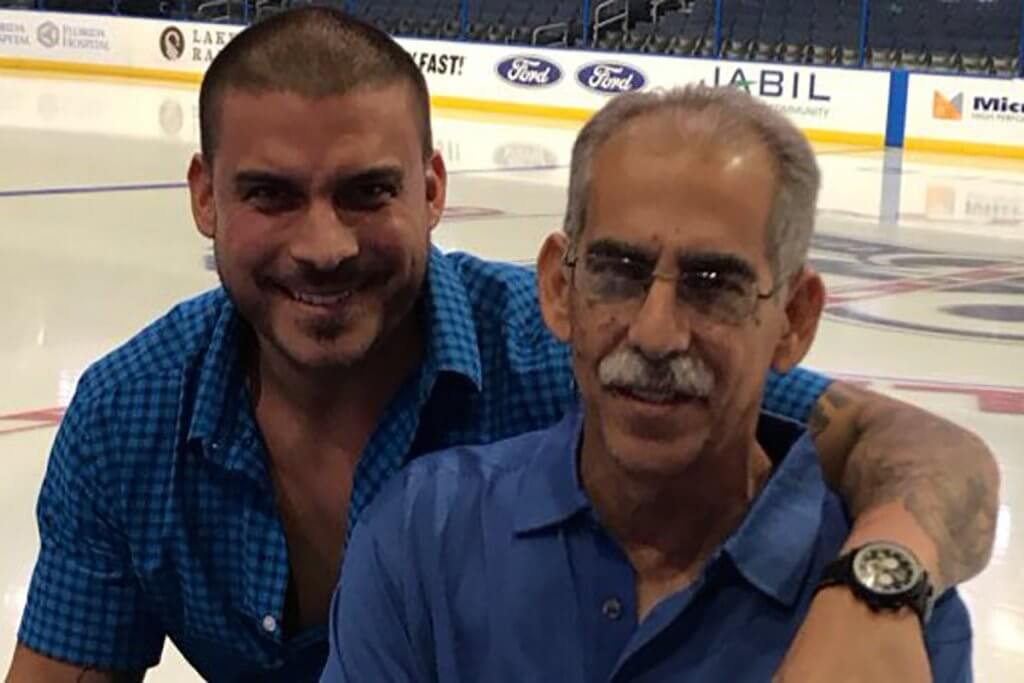 Coping With Losing a Parent to Cancer
Losing a loved one to cancer can be one of the most difficult experiences to cope with, but for some children, like Taylor, they decided to take lessons they learned from their parents in order to live their lives to the fullest.
Camila Legaspi lost her mother to breast cancer when she was just in high school, and tells SurvivorNet that the experience defined the rest of her high school experience. However, once entering college at Princeton University, she was determined to channel her emotions into a creative outlet that would honor her mother's legacy.
Related: "Therapy Saved My Life": After Losing A Loved One, Don't Be Afraid To Ask For Help
"My mom was a very creative person," Camila says. "So I was actually able to take this very creative part of her and use that to define me, instead of just her death. My outlet for it became writing and writing for my school magazine and publishing creative works about what had happened to me."
Camila Legaspi says she turned to creative writing after losing her mother to breast cancer
Instead of focusing on the grief she felt losing her mother, she decided to emphasize how she grew from the experience and all the things she was able to achieve after her mom's passing. She admits that sometimes sadness doesn't always have to be bad.
Related: Becoming a Father After Cancer — Todd Rosenbluth's Story
"I learned that it's ok to be sad sometimes," Camila says. "It's ok to carry sadness with you. It's not always a bad thing. It makes you who you are, and it gives you a story to tell, and it helps you teach other people to cope with their sadness."
Learn more about SurvivorNet's rigorous medical review process.