Cancer Risk: New Testing Now Available e
The Food and Drug Administration (FDA) has approved 23andMe to expand its scope with genetic testing to include more genetic variants in the BRCA1 and BRCA2 genes. This expansion may alert users of their risk of breast, ovarian, prostate, and pancreatic cancer. It's important to know, that tests such as this should not substitute for regular screenings and consultations with your doctor or a genetic counselor.
Actress Angelina Jolie helped bring more awareness to genetic testing that looks for the BRCA gene mutation which increases your risk for cancer including breast and ovarian. Prophylactic or preventative testing can help you determine if you are positive or negative for the mutation.
The genetic test may involve a simple blood test, saliva sample, or tissue collected through a biopsy. Test results may also influence possible treatment.
If you discover that you do have a mutation through genetic testing, options are available to manage your cancer risk, which include enhanced screening and preventative surgery.
Genetic counseling is crucial to understanding test results
Actress Angelina Jolie, 48, helped raise awareness of the BRCA gene mutation that increases your risk of breast and ovarian cancer a decade ago. Now the popular genetic testing platform "23andMe," known for ancestry testing, has received Food and Drug Administration (FDA) authorization to report additional genetic variants in the BRCA1 and BRCA2 genes that can alert users of their risk of breast, ovarian, prostate, and pancreatic cancer. SurvivorNet can help you better understand why this gene mutation is so important and physicians stress the absolute need for genetic counseling to help understand your results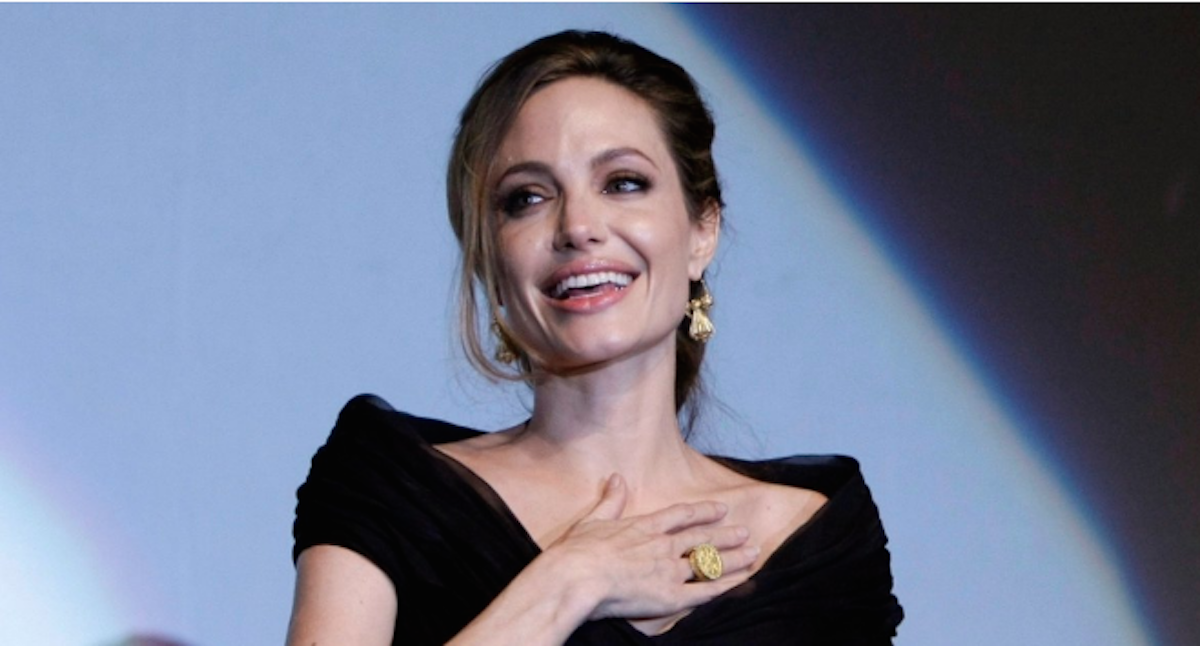 The new FDA clearance allows 23andMe to include "41 more [genetic] variants than the three already included in the BRCA1/BRCA2 selected variants genetic health risk report" according to the company in a news release.
Read More
"In total, the 44 genetic variants account for about 30-to-40 percent of cancer-related BRCA variants among people of African American, non-Ashkenazi European, and Hispanic/Latino descent, and also several variants found in people of East Asian and South Asian descent. Having any of these variants increases your cancer risk, regardless of your ancestry," the company said. Although the 23andMe genetic test has been federally approved to provide information about your possible cancer risk, any possible results should not substitute for regular cancer screenings and doctor visits. This latest FDA approval is another tool to help people better understand their overall cancer risk when assessing the BRCA gene mutation. BRCA is two genes (BRCA1 and BRCA2), each with proteins that work as tumor suppressors. They help repair damaged DNA and are important for ensuring the stability of each cell's genetic material.
When these genes are altered, the mutation can mean that its protein product does not function correctly, or the damaged DNA may not be repaired correctly.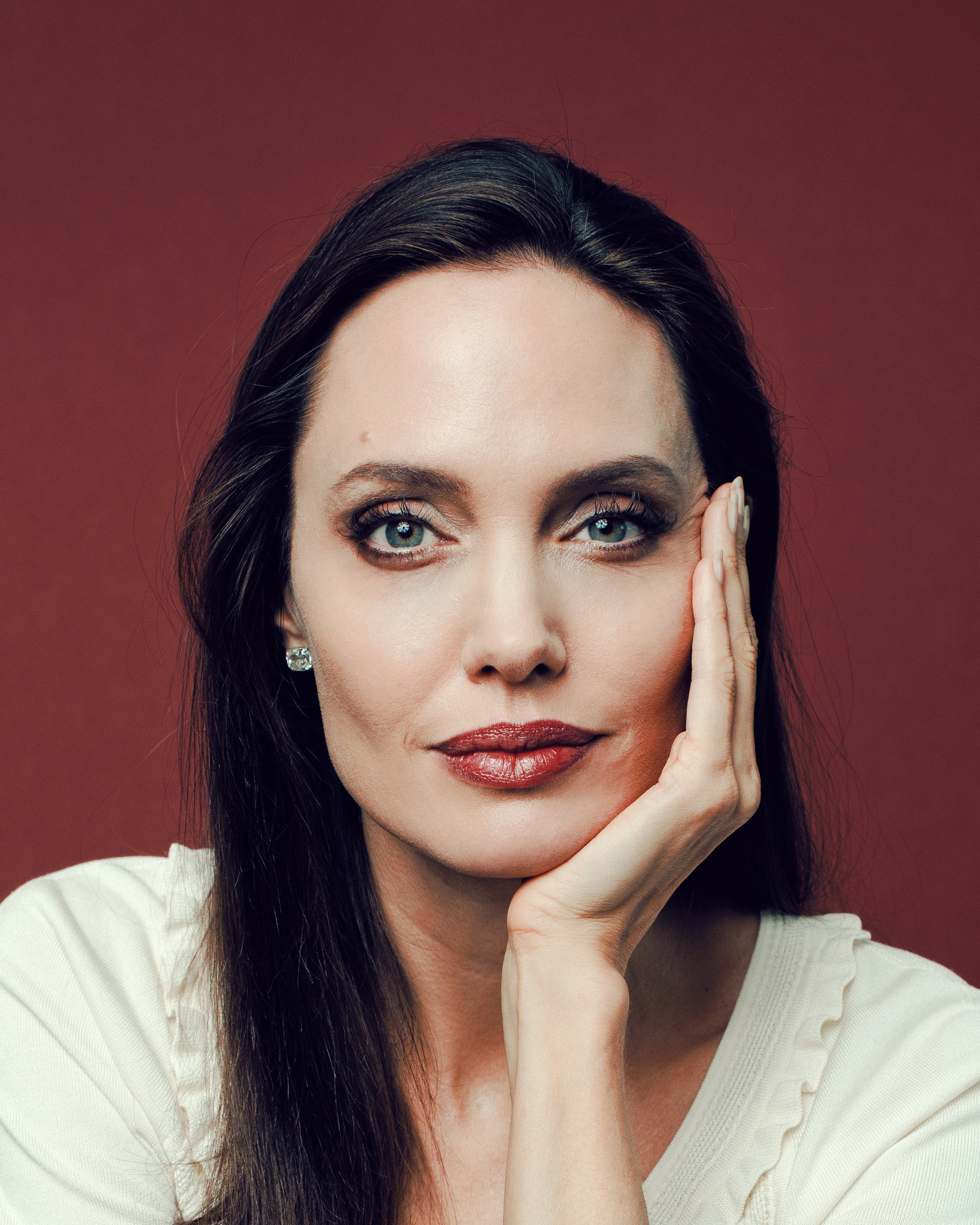 There are several different genetic tests available to find out if you have the BRCA1 or BRCA2 gene mutation. Angelina Jolie helped popularize BRCA genetic testing back in 2013 after she penned an op-ed in the New York Times where she revealed she had the BRCA1 gene mutation. In her memorable piece, she noted the gene mutation increased her risk of breast cancer by an estimated 87%, and her risk of ovarian cancer by 50%.
"Once I knew that this was my reality, I decided to be proactive and to minimize the risk as much (as) I could," Jolie writes. "I made a decision to have a preventive double mastectomy (removal of both breasts). I started with the breasts, as my risk of breast cancer is higher than my risk of ovarian cancer, and the surgery is more complex."
"But I am writing about it now because I hope that other women can benefit from my experience. Cancer is still a word that strikes fear into people's hearts, producing a deep sense of powerlessness. But today it is possible to find out through a blood test whether you are highly susceptible to breast and ovarian cancer, and then take action."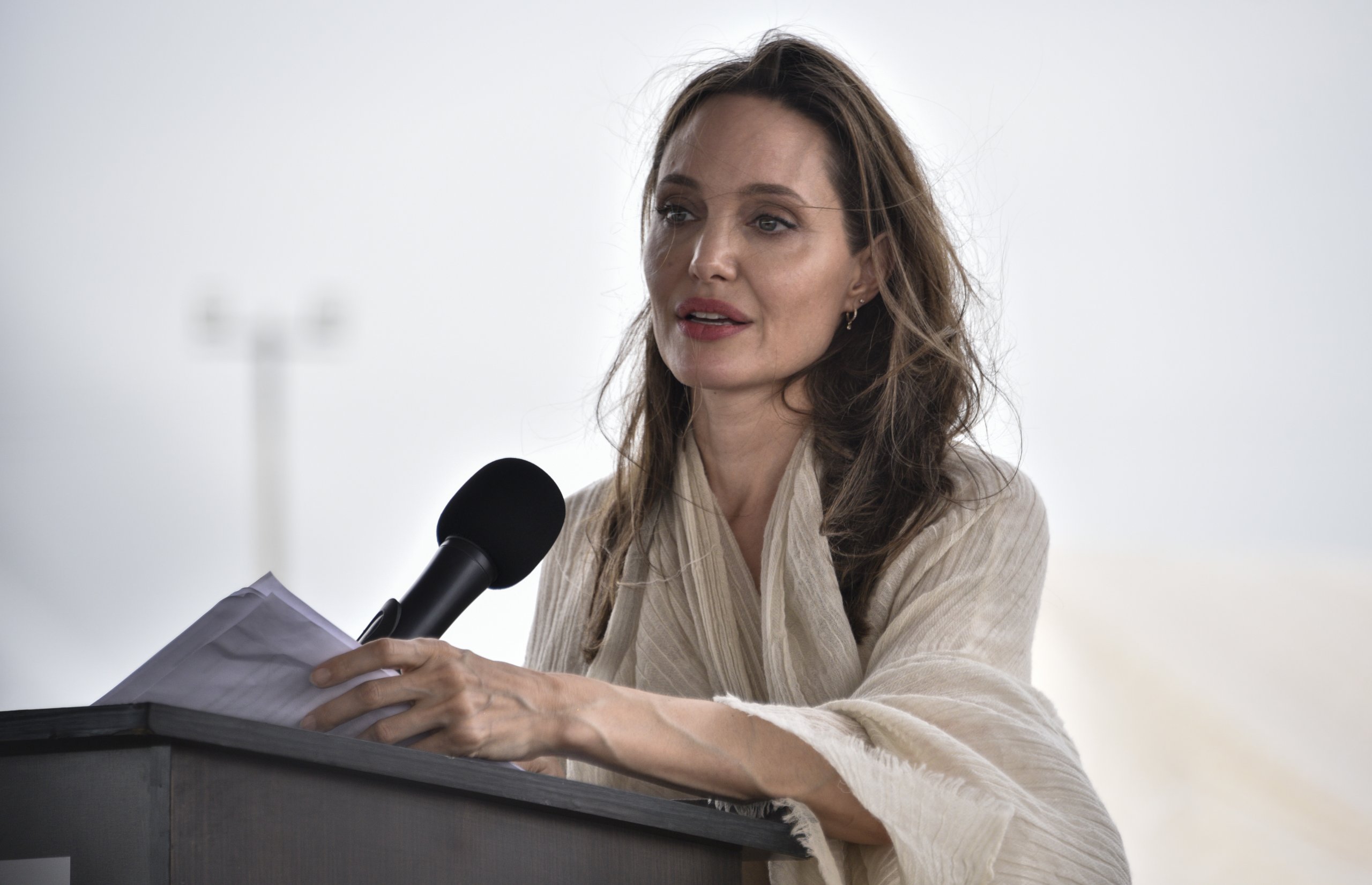 In the end, Jolie who is a mother of six, had her ovaries and breast removed after her mom, Marcheline Bertrand, passed away after battling breast and ovarian cancers.
Colloquially called the "Jolie gene" test, the impact of the actress' op-ed prompted a notable spike in BRCA gene testing. The new test was created to determine the women who are at the greatest risk of developing breast cancer and ovarian cancer because of a specific gene mutation the BRCA gene mutations. According to a 2016 Harvard Medical School report, "Researchers estimated that in the span of two weeks, the op-ed may have precipitated 4,500 more BRCA tests than would have normally occurred during that time period nationally at a price tag of $13.5 million."
What If You Have the BRCA Gene Mutation?
If you discover that you do have a mutation, there are options available to manage your cancer risk, which includes enhanced screenings; prophylactic (risk-reducing) surgery, which involves removing as much of the "at-risk" tissue as possible; and chemoprevention, the use of medicines to reduce the risk of cancer.
If you do discover you have ovarian cancer, it actually can be advantageous to have a BRCA mutation, as long as you are being treated with a PARP inhibitor, a drug therapy that was developed and approved by the FDA beginning in 2014. PARP inhibitors work by blocking the protein PARP from repairing the damaged DNA that can lead to cancer. These inhibitors kill the dangerous cells but leave the healthy ones intact, which is, of course, exactly what you want to happen.
"The PARP inhibitor prevents the repair of the (damaged) single-strand DNA break, and your BRCA mutation prevents the repair of the double-strand DNA break," Dr. Rebecca Arend, Associate Scientist at the University of Alabama, Birmingham, explains to SurvivorNet.
Genetic Testing for Ovarian Cancer
For inherited or germline mutation testing, a blood or saliva test is often used. For non-inherited or somatic mutation testing, tissue from the tumor is tested in addition to the blood. The tumor tissue can be obtained from cancer tissue obtained either during surgery or from a biopsy. This tissue must be obtained from the hospital or pathology lab where your surgery or biopsy was performed.
WATCH: Ovarian cancer genetic testing
"For genetic testing, we will refer our patients to genetic counselors to go through a thorough family history, talk about the risk and benefits of testing," gynecologic oncologist Dr. Erin Salinas tells SurvivorNet.
"What all that entails– it is a blood test that's drawn to determine if patients have germline mutations. As far as looking for somatic mutations, that's usually done on a tumor itself. Patients with ovarian fallopian tube or primary peritoneal cancer will have most likely had surgery at some point, so we should have tumor tissue available for that specific testing in addition to the blood test germline testing," Dr. Salinas continued.
These types of tests are important as they can affect treatment choices and recommendations. For example, some patients may be better candidates for PARP inhibitors as maintenance or treatment.
Some family members might be interested in genetic testing for BRCA and other mutations. Should someone test positive, they can discuss with their doctor things such as chemo prevention using birth control pills and surgery to decrease the risks of getting cancer.
WATCH: Joanna Gutermuth's Ovarian Cancer Story Genetic Testing BRCA1.
SurvivorNet previously shared the story of Joanna Gutermuths who discovered through genetic testing she carried the BRCA gene mutation since her mother and other relatives had a history of breast and ovarian cancer.
"I'd been working in an ob/gyn practice for over ten years," Gutermuth explained to SurvivorNet.
"They had new testing for ovarian cancer. And given my background, I was a candidate to have that done, to see if I carried a [BRCA] gene mutation."
Gutermuth ended up testing positive which prompted her to undergo a prophylactic (preventive) hysterectomy and removal of her ovaries, hoping to eliminate her risk of ever developing ovarian cancer.
Genetic Testing for Breast Cancer
Similarly, to ovarian cancer, genetic tests for breast cancer check for bad mutations that might have been inherited from family members. This testing for hereditary cancer risk requires your approval.
WATCH: Understanding genetic tests for breast cancer.
"If a woman's been diagnosed with breast cancer, the question will come up– do I need genetic testing? Well, the first question is, what kind of genetic testing are we talking about? If we're talking about thinking about hereditary causes, it really depends on the age of diagnosis, the family history, and the type of cancer that a woman was diagnosed with," medical oncologist Dr. Elizabeth Comen explains.
"We can now do in medical science for some patients is we do what's called genetic sequencing, meaning we take the tumor, a piece of the tumor, and we look at all the genes that help make up the blueprint of that tumor and try to figure out, what are the mutations that evolved in that cancer, specifically to allow it to grow? And the reason why that's important is it might make certain clinical trials appropriate for a patient," Dr. Comen continued.
Learn more about SurvivorNet's rigorous medical review process.
---