Pushing For Progress on Brain Cancer
The late Senator John McCain bravely battled brain cancer until passing away from the disease in August 2018. In the five years since passing away from the same disease that took the lives of Sen. Ted Kennedy and President Joe Biden's son Beau, ongoing research for brain cancer treatment shows promise of extending the survival rate.
McCain, Kennedy, and Beau Biden were all diagnosed with a glioblastoma brain tumor. It's an aggressive form of brain cancer that "grows and spreads very quickly," according to the National Cancer Institute. The average survival rate is 15 months with treatment and less than six if left untreated.
Symptoms often associated with glioblastoma may include seizures, headaches, changes in speech, and difficulty balancing.
Surgery often cannot remove all of the glioblastoma because of the way the tumor burrows into the brain. However, treatment options exist for glioblastoma offering much-needed hope.
Neuro-oncologist Dr. Henry Friedman tells SurvivorNet his team at Duke Cancer Center is researching using poliovirus and immunotherapy to extend the 5-year survival rate for patients impacted by glioblastoma.
It's been nearly five years since we lost Senator John McCain who bravely battled brain cancer while still working. Brain cancer develops when a cancerous tumor forms in the central nervous system which includes the brain and spinal cord. Senator Ted Kennedy and President Joe Biden's son Beau also battled brain cancer in the form of glioblastoma, which is the most common form of brain cancer.
Since the cancerous tumor took the life of McCain on August 25, 2018, treatment for glioblastoma is showing some hope. We talked to Dr. Henry Friedman, a noted neuro-oncologist who helps lead The Preston Robert Tisch Brain Tumor Center at Duke Cancer Institute. As one of the nation's leading brain cancer researchers, he has spent years trying to develop new approaches to battling malignant brain tumors.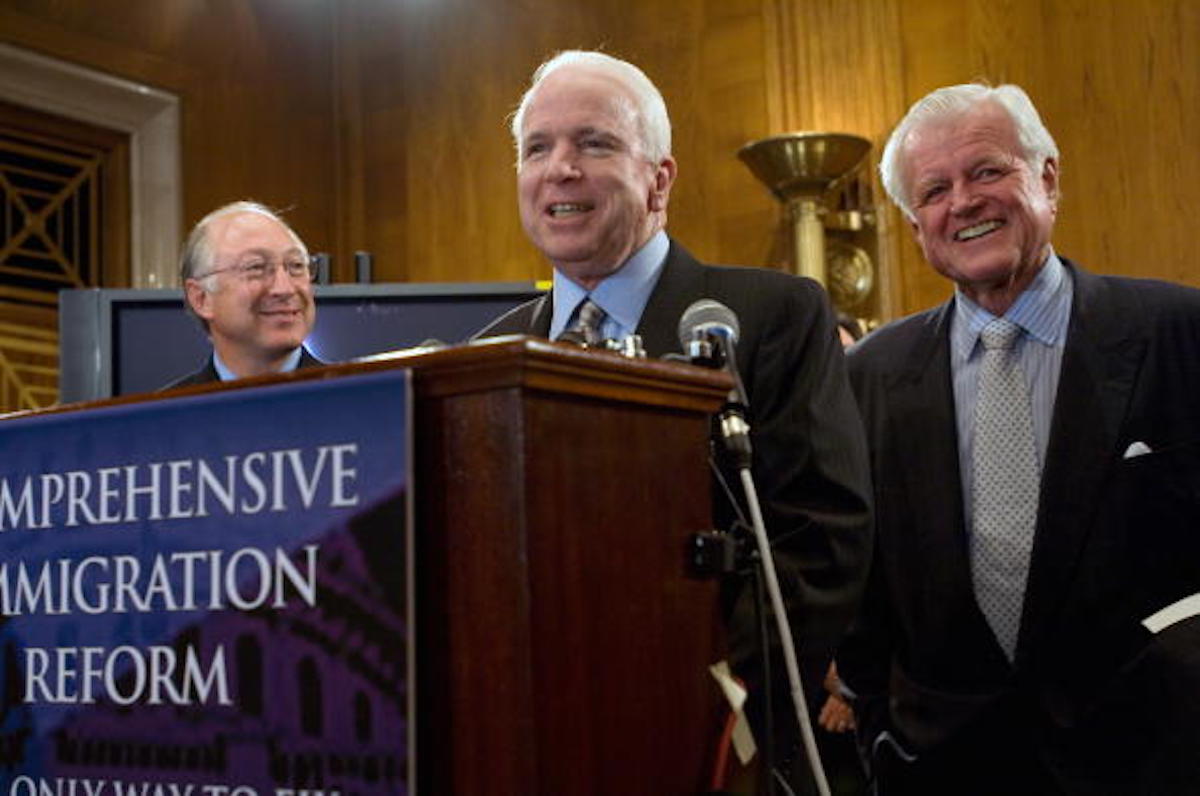 Read More
"The good that can come out of this research is it offers hope," Dr. Friedman said. Senator John McCain underwent treatment for glioblastoma (GBM) brain cancer starting in July 2017, and he ended his treatment before passing in August 2018. His legacy includes serving more than three decades in Congress. He also served in the U.S. Navy for 22 years which includes five years as a prisoner of war. He also ran for President during the 2008 campaign against President Barack Obama.
Senator Ted Kennedy's brain cancer presented via a seizure in May 2008, which led to a diagnosis of a malignant brain tumor. He served 47 years in the Senate and was known for championing issues related to civil rights, education, and health care.
Upon his brain cancer diagnosis, he was told the cancer was inoperable, but that he could undergo chemotherapy and radiation. Chemotherapy involves introducing cancer-killing drugs into the body either orally or intravenously. Radiation therapy uses high-energy beams such as X-rays aimed at the cancer cells.
After Kennedy got a second opinion, he eventually had an operation at Duke University in June 2008. At the time, he was told the procedure was successful, but Kennedy's prognosis later worsened. He passed away in August 2009.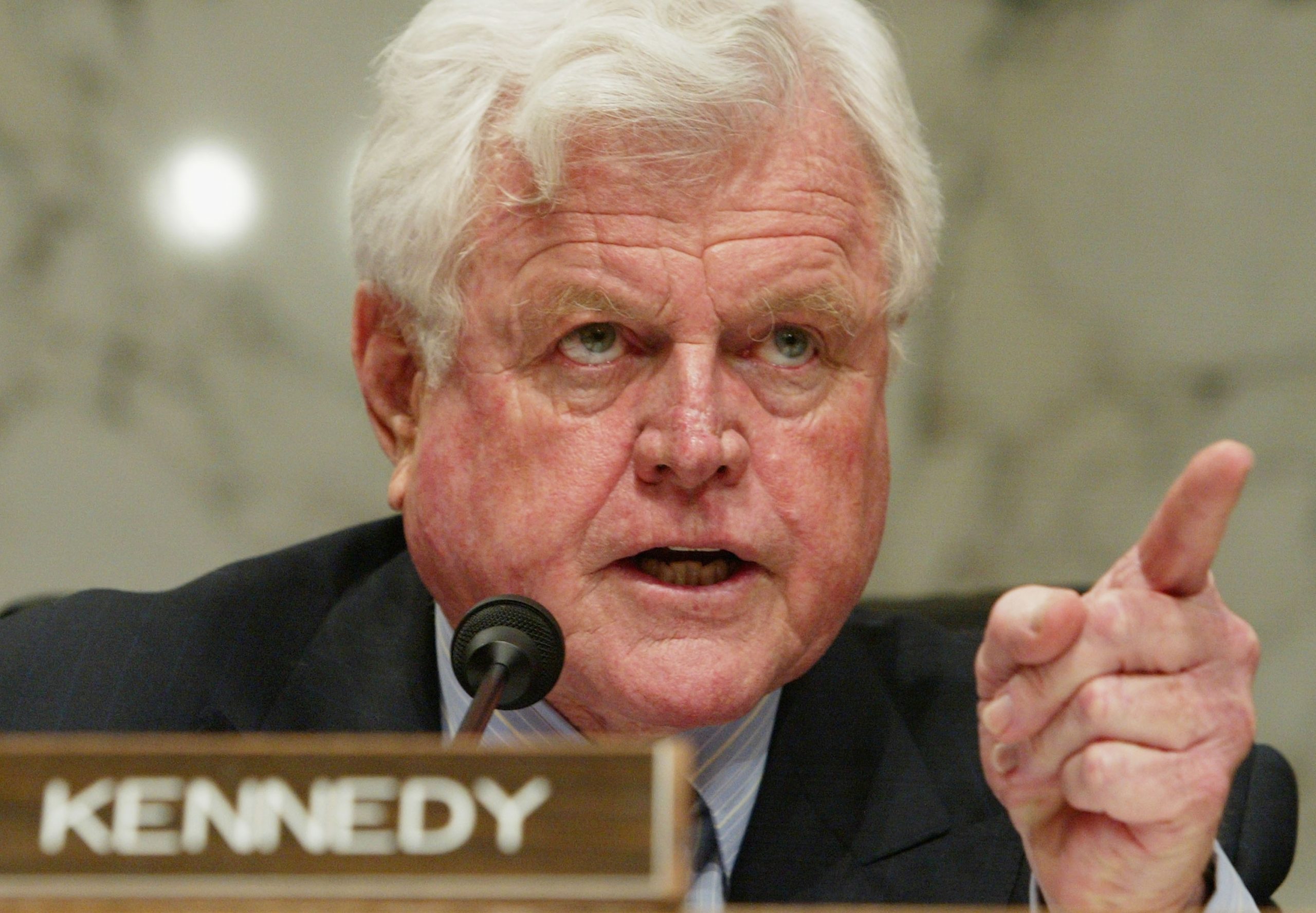 Beau Biden was diagnosed with glioblastoma in 2013 and underwent surgery, chemotherapy, and radiation for the disease.
He served in the Delaware Army National Guard as a Captain and served a tour of duty in Iraq in 2008. He also served as Delaware's attorney general for two terms.
After his diagnosis, he was able to go back to work as Delaware's Attorney General. Sadly, the father of two suffered a recurrence the following spring, and his health turned quickly. Before his diagnosis, in 2010, the Iraq War Veteran suffered from a stroke, which luckily had been mild. There is no evidence whether this was a symptom of his brain cancer or unrelated.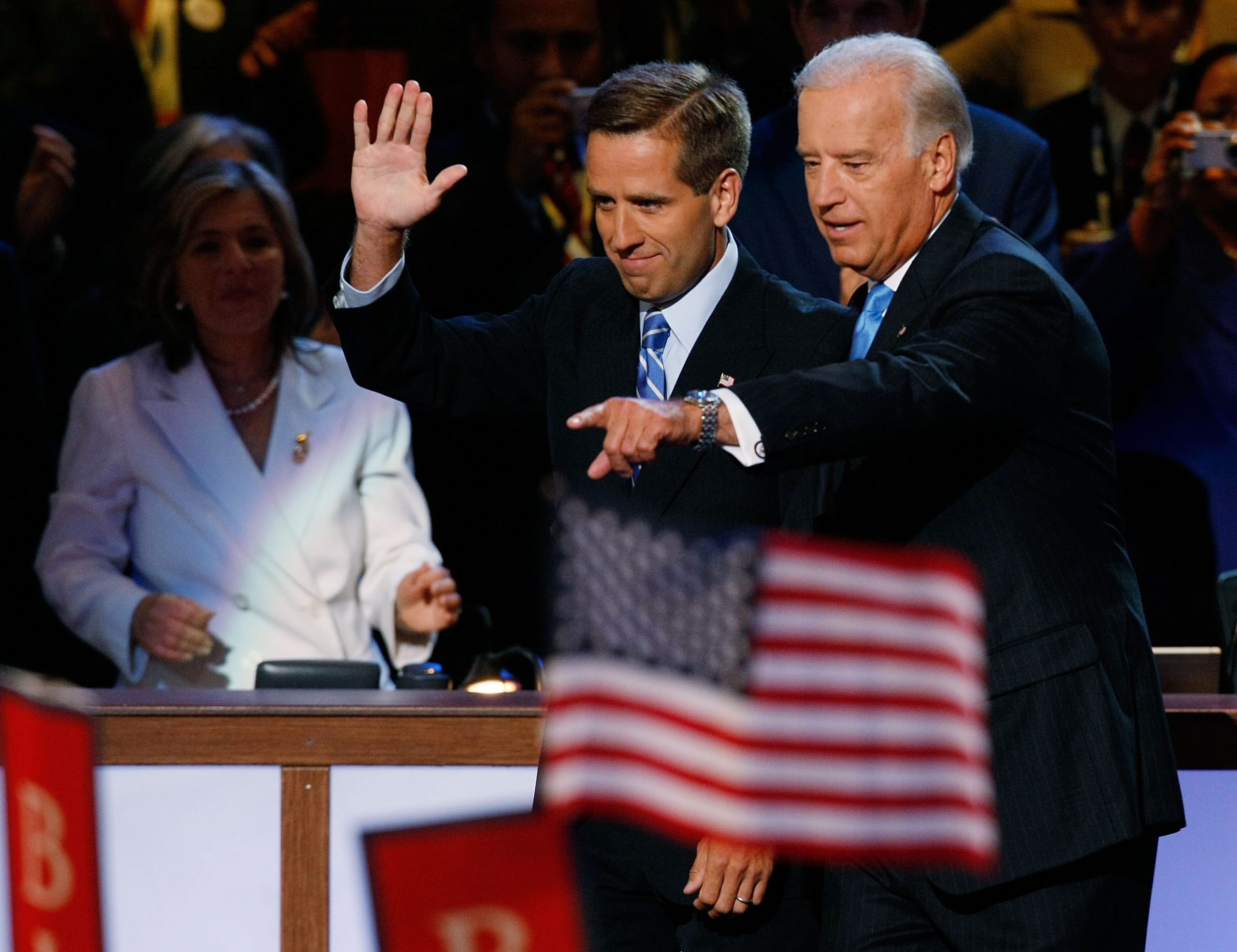 Trying to Make Progress For Glioblastoma Treatment
Dr. Friedman has been researching glioblastoma, the most aggressive primary brain tumor, for years. He says he wants to offset the notion your time is limited just because you're faced with a glioblastoma diagnosis.
He and his colleagues at Duke have been researching a new therapy that combines a modified poliovirus and immunotherapy. The modified poliovirus is used to treat glioblastoma brain tumors. Immunotherapy is a form of cancer treatment that uses the body's own immune system to combat cancer cells from within.
Dr. Friedman shared the therapy works by injecting the modified poliovirus directly into the tumor through a catheter. It lyses the tumor. Tumor lysis occurs when cancer cells fall apart and flood the bloodstream faster than the body can rid itself of them due to cancer treatment such as chemotherapy.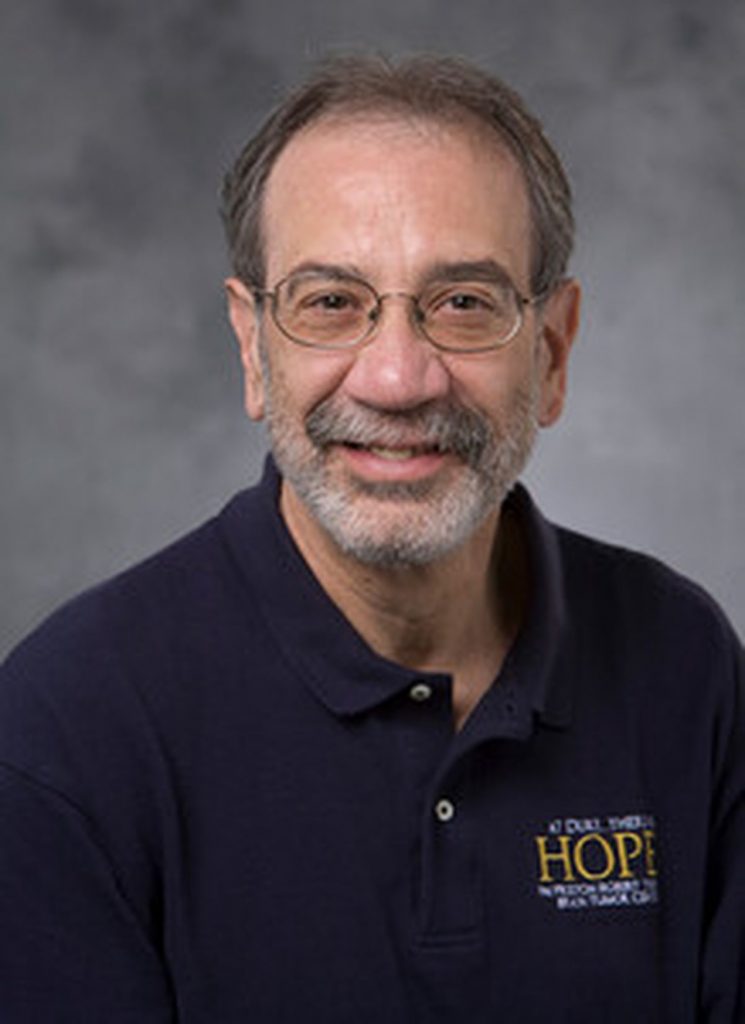 "[The process] causes the tumor cells to basically break up," Dr. Friedman explained.
Although research had to pause for a period due to resource allocation, Dr. Friedman says a new trial will differ from how his team had been treating glioblastoma tumors.
"Now we're injecting poliovirus into the wall of the crater of the tumor because that's where most tumor cells reside. We're also injecting it into the lymph nodes on the same side the tumor is located in the body," Dr. Friedman explained of the modified approach.
"With repetitive dosing of poliovirus immunotherapy, hopefully, we can boost the 5-year survival rate beyond 20 percent," Dr. Friedman said.
Most of all, he hopes the ongoing research at Duke Cancer Institute offers patients more hope.
"So many people are never offered any hope when it comes to glioblastoma, and they're told nothing can be done…nothing will be easy but that [defeatist mentality] is garbage," Dr. Friedman said.
Dr. Friedman went on to say checkpoint inhibitors are not that effective when treating glioblastoma. Checkpoint inhibitors are a class of immunotherapy drugs that specifically target proteins found either on immune or cancer cells to prevent their binding together.
The U.S. Food and Drug Administration (FDA) has approved 9 checkpoint inhibitors to treat 12 types of cancers. These cancers include the following:
Lung cancer
Liver cancer
Bladder cancer
Breast cancer
Skin cancer
Cervical cancer
Colon and rectal cancer
Head and neck cancer
Kidney cancer
Stomach cancer
Hodgkin lymphoma
The advent of checkpoint inhibitors in treating cancer is that it doesn't kill cancer cells directly, but it stimulates the immune system to find the cancer cells and attack them while hopefully not affecting other surrounding healthy cells.
RELATED: How do checkpoint inhibitors work?
Dr. Friedman added, although the COVID-19 pandemic wreaked havoc on society in a myriad of ways, the development of the vaccine offers hope for ongoing cancer treatment research.
"The exciting thing right now is the exploitation of vaccine strategies used for COVID in cancer. Right now, MRNA technology for cancer has been explored in lung cancer and is now being looked at in glioblastoma," Dr. Friedman said.
Living With Glioblastoma
Glioblastoma is considered a central nervous system (CNS) tumor. Burrell's tumor is considered grade 4 which means her brain tumor "grows and spreads very quickly" according to the National Cancer Institute.
The average survival rate is 15 months with treatment and less than six if left untreated, according to the National Cancer Institute. While there is a five-year survival rate of averaging 6 percent, those individuals will never be cancer-free and must continue receiving radiation and chemotherapy for the rest of their lives. Again, Dr. Friedman aims to boost the survival rate beyond 20% with his poliovirus and immunotherapy still undergoing research.
What makes glioblastomas so difficult to treat and manage is their cells are heterogeneous, meaning that each one must be individually targeted to slow tumor growth. Surgery also cannot remove all the cancer because of the way the tumor burrows into the brain. This means the tumor starts to grow again immediately after surgery.
Glioblastoma risk factors can include:
Prior radiation exposure
Gender, men are more likely to get glioblastoma than women
Age, people 50 years or older
Certain genetic syndromes, including neurofibromatosis, tuberous sclerosis, von Hippel-Lindau disease
Symptoms for glioblastoma can vary depending on the area of the brain where the tumor begins and spreads and its growth rate, according to MD Anderson Cancer Center. But common symptoms of glioblastoma can include:
Headaches
Seizures
Changes in mental function, mood, or personality
Changes in speech
Sensory changes in hearing, smell, and sight
Loss of balance
Changes in your pulse and breathing rate
Options to Treat Glioblastoma
Although glioblastomas are difficult to treat, the Food and Drug Administration's (FDA) approval of the drug temozolomide (Temodar) was a huge breakthrough in helping patients with this aggressive disease.
Temozolomide is a chemotherapy drug patients can take after surgery and radiation therapy.
Dr. Daniel Wahl, professor of radiation and oncology at the University of Michigan, explains Temozolomide is an oral drug that works by "slowing down tumor growth."
"Patients with GBM have effective treatment options, there are four of them: surgery, radiation, chemotherapy, and tumor targeting fields. These are electric fields that we can use to treat these cancers," Dr. Wahl said.
Other FDA-approved drugs created to treat glioblastoma include lomustine (Gleostine), intravenous carmustine (Bicnu), carmustine wafer implants, and Avastin (bevacizumab).
Avastin is a targeted drug therapy that blocks glioblastoma cells from sending requests for new blood vessels that feed and allow the tumor to grow.
"Outcomes for these patients are still suboptimal. What I tell my patients is that we have these effective treatments but what they do is they delay the time to when this tumor comes back. Only in exceptional circumstances would we ever talk about getting rid of one of these cancers a few," Dr. Wahl said.
WATCH: Using electric sources to improve glioblastoma treatment.
Fortunately, research is ongoing to improve the prognosis for people battling glioblastoma. One area of promise is tumor-treating fields which can help extend the lives of patients by two years on average, giving them hope.
Optune, the brand name for the tumor-treating fields delivery device, was launched in 2011 and approved by the FDA in 2015. It is a wearable and portable device for glioblastoma treatment for adult patients aged 22 years or older.
"There's been a very exciting development of tumor treating fields, which are electrical fields that have been applied to the brain," Dr. Suriya Jeyapalan, a neurologist at Tufts Medical Center, previously told Survivor Net.
TTFields use low-intensity electric fields to disrupt the cell division process, making it harder for cancerous cells to multiply.
Despite the hope of Optune, not all cancer experts agree with its approach, and this includes Dr. Friedman.
"Although the National Comprehensive Cancer Network (NCCN) recognizes Optune within its guidelines as a therapy to be considered for glioblastoma, many people don't believe it adds value. At Duke, for example, we don't consider it a mainstay of therapy," Dr. Friedman said.
Questions for Your Doctor
If you have been diagnosed with glioblastoma, here are some questions you may consider asking your doctor:
What stage is my brain cancer?
What are the treatment options for my brain cancer?
What are the risks and benefits of the recommended treatment?
What are the side effects of the recommended treatment?
How long will it take to recover from treatment, and will I be able to return to work and normal activities?
What's the likelihood that insurance will cover the recommended treatment?
Am I a good candidate for temozolomide, Optune, or any clinical trials?
Learn more about SurvivorNet's rigorous medical review process.
---