Paying Attention to Your Symptoms, Pushing for Answers
A woman was nearing the end of her pregnancy when she noticed a pimple on her nose that turned out to be squamous cell carcinoma, a form of skin cancer. After treatment, she admitted she wasn't using sunscreen as often as she should have but now adheres to it for protection.
Dermatologist Dr. Cecilia Larocca recommends people use sunscreen with no less than SPF 30, which protects against UVB and UVA rays. Also, applying it every two hours helps ensure adequate protection over time.
Mohs surgery is a microscopically controlled surgery used to treat skin cancers. Surgeons carry out the procedure by removing thin layers of skin cancer tissue until clear tissue is reached.
"Most surgery is covered by most insurance," Dr. Jesse Lewin, System Chief of the Division of Dermatologic & Cosmetic Surgery at Mount Sinai, tells SurvivorNet. "Even though the reconstruction is done cosmetically sensitively, it's not a cosmetic procedure.
A new mom of South African descent is grateful for her cautious doctor who urged her to get an unsuspecting pimple on her nose checked when she was eight months pregnant. The pimple turned out to be skin cancer. However, with her new baby at the top of her mind, Chelsea De Main now changes how she approaches spending time in the sun.
"My cancer was bigger than me – my entire focus was on my child and needing to be absolutely present for him," De Main said to the news outlet the Daily Mail.
Read More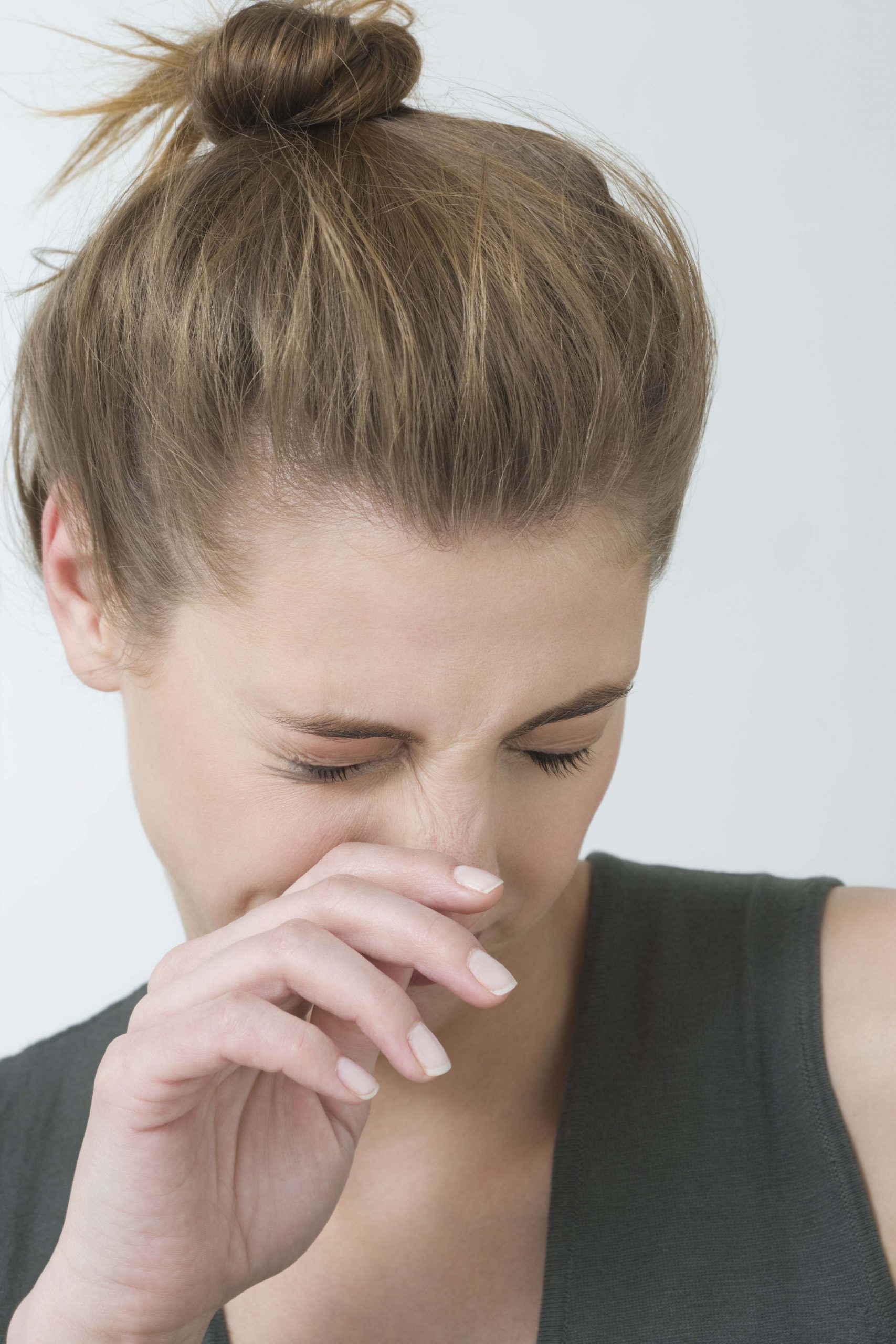 De Main says towards the tail-end of her pregnancy, she noticed an odd bump on her nose. She first thought it was a pimple and dismissed it until a doctor urged her to get it biopsied, which revealed squamous cell carcinoma, a type of melanoma. "I remember trying to press it, but it had such an odd texture," she said.
"I was so anxious; I couldn't sleep at all. I just kept thinking about my son and what it would mean for him," she said.
De Main had the cancer treated soon after giving birth to her son.
"The wound site was horrifying; there was a crater the size of a two-dollar coin on my nose with ugly cross stitches all around," she said in the wake of the procedure.
After the scarring healed, De Main says her perspective on life and how she spends time in the sun has completely changed.
"I have a South African mom, and we've never burned a lot…But I'm a changed woman now – I wear sunscreen every day, even in the winter, and if I don't expect to leave the house," she said.
Understanding Chelsea's Skin Cancer
Squamous cell carcinoma is the second most common form of skin cancer that is caused by exposure to UV light. The Centers for Disease and Prevention Control says, "Most cases of skin cancer are caused by overexposure to ultraviolet (UV) rays from the sun, tanning beds or sunlamps," damaging skin cells.
The main types of skin cancer include basal cell carcinoma, squamous cell carcinoma, and melanoma.
In melanoma skin cancer cases, it is more likely to impact nearby tissue and spread or metastasize to other parts of the body. Melanoma also causes the most skin cancer deaths, according to the National Cancer Institute.
Understanding Melanomas
Melanoma is the most dangerous form of skin cancer because of its likelihood to spread to other parts of the body. It starts in the same cells that give your skin, hair, and eyes their color. In melanoma, the cells change in a way that allows them to spread to other organs.
Changes to a mole you've had for a while or a new growth on your skin could be signs of melanoma, according to SurvivorNet's experts. You'll want to watch them and let your doctor know about any changes you notice.
You're most likely to find melanoma on sun-exposed skin areas like your face, neck, arms, and legs. Surprisingly, you might also find them in other places as well, like:
The palms of your hands or soles of your feet
On your eyes or mouth
Under your nails
SurvivorNet skin cancer experts recommend avoiding unprotected sun exposure because ultraviolet (UV) radiation can lead to melanoma. Tanning beds pose ultraviolet radiation risks for skin cancer and should be avoided. Many dermatologists recommend using spray tans to reduce the risk of melanoma skin cancer.
The most important thing to look out for when it comes to finding melanoma is a new spot on your skin or a spot that is changing in size, shape, or color, SurvivorNet's medical experts say.
When you check your skin, use the acronym ABCDE as your guide:
Asymmetrical moles: If you drew a line straight down the center of the mole, would the sides match?
Borders: Is the mole irregular or jagged?
Colors: Are there multiple distinct colors in the mole?
Diameter: Is the mole larger than 6 millimeters (mm), about the size of a pencil head eraser?
Evolution: Has the mole's color, shape, or size changed over time?
If you answered "yes" to any of these questions, our experts say it's time to see your dermatologist for a skin check.
Treatment for Some Forms of Skin Cancer
Mohs surgery is a microscopically controlled surgery where thin layers of skin cancer tissue are removed until the surgeon reaches clear tissue. Surgery is one of the primary treatment options for some common skin cancers.
Mohs micrographic surgery (MMS) is a microscopically controlled procedure that removes skin cancer by conservatively cutting along the entire margin until the surgeon reaches clear tissue. It's commonly used to remove other skin cancers like basal and squamous cell carcinomas.
During the procedure, your doctor will numb the area with anesthesia and remove the tumor using a scalpel. You'll be asked to wait while they analyze layers of the removed sample under a microscope. The procedure is done one layer at a time, examining each layer for cancer cells before removing the next layer.
This process continues until all cancer cells are removed from the area. Once the surgery is complete, your doctor will cover the area with a bandage. Stitches may also be required.
WATCH: Understanding Mohs surgery procedure.
While Mohs surgery isn't as common with melanoma as it is with other skin cancers, it may be the best option for some patients. Talk to your doctor about whether Mohs surgery is right for you. Most providers offer coverage if you are worried about insurance covering the procedure.
"Most surgery is covered by most insurance," Dr. Jesse Lewin, System Chief of the Division of Dermatologic & Cosmetic Surgery at Mount Sinai, tells SurvivorNet. "Even though the reconstruction is done cosmetically sensitively, it's not a cosmetic procedure.
Questions to Ask Your Doctor
If you are diagnosed with skin cancer, you may have some questions for your doctor. SurvivorNet suggests some of the following to help you on your cancer journey.
What type of skin cancer do I have?
What treatment options exist for this type of cancer?
Will insurance cover this treatment?
Would treatment through a clinical trial make sense to me?
What resources exist to help manage my anxiety because of this diagnosis?
Learn more about SurvivorNet's rigorous medical review process.
---