Finding Bigger Purpose Amid Cancer
Legendary "Jeopardy" Host Alex Trebek's legacy lives on with the "Alex Trebek Fund" launched by his wife Jean and journalist Katie Couric. The fund is aimed at raising money for pancreatic cancer research.
Trebek died in 2020 after being diagnosed with stage 4 pancreatic cancer in March 2019.
Pancreatic cancer is a type of cancer that forms in the pancreas. It is more difficult to treat because symptoms usually don't present themselves until the cancer has spread or metastasized. Symptoms may include weight gain, back pain, and jaundice.
Trebek's wife, 60, resorted to sound healing, cooking, leaning on her faith, and practicing gratitude to help her cope amid her beloved husband's cancer journey.
Katie Couric was diagnosed with breast cancer in June 2022. She lost several family members to cancer, including her first husband and sister. Her breast cancer treatment included a lumpectomy and radiation. She's used her experiences with cancer to become an advocate for the disease.
Legendary Jeopardy host Alex Trebek left a lasting legacy in American pop culture through his popular game show spanning 37 seasons. Still, years after passing away from pancreatic cancer, his legacy will continue through cancer research. Trebek's wife, Jean, 60, has partnered with journalist and breast cancer survivor Katie Couric, 66, to launch the "Alex Trebek Fund," which was created to help support research into pancreatic cancer.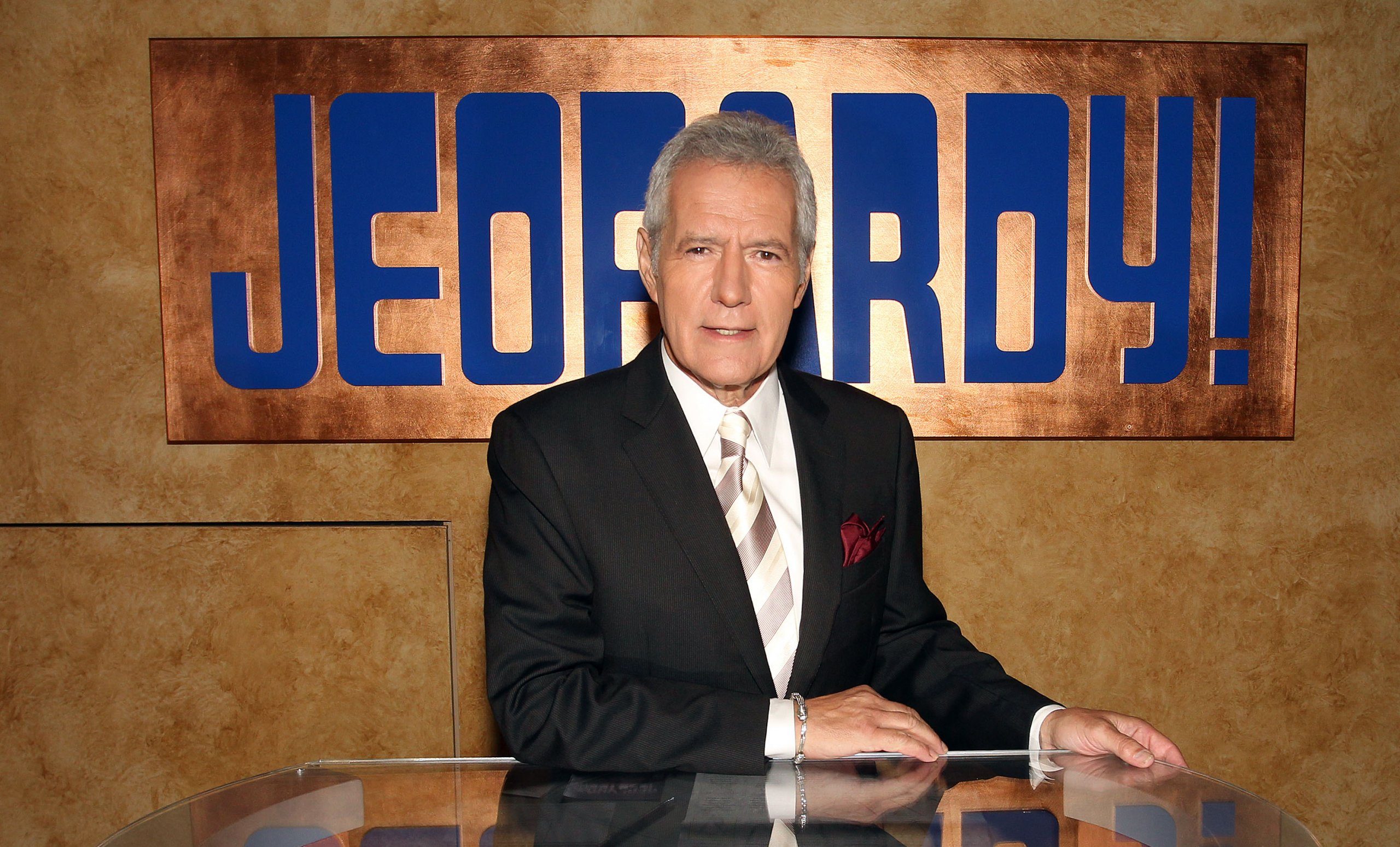 "Since Alex was all about the right answer, I think it's very fitting that this fund is now established in his name. It's a way for the community that loved him to put resources directly into the hands of scientists working tirelessly to fight a disease shrouded by many unknowns," Jean Trebek said in a statement sent to the Hollywood reporter.
Read More
Couric said after Trebek died from cancer in 2020, she reached out to his colleagues on Jeopardy to lend her support and offer resources she has at her disposal. It was during this time she also connected with Jean. Couric lost her first husband to colon cancer in 1998, so she knew what Jean must have been going through amid great grief. The veteran journalist also lost her sister to
pancreatic cancer
in 2001, so she had an added personal connection to the disease.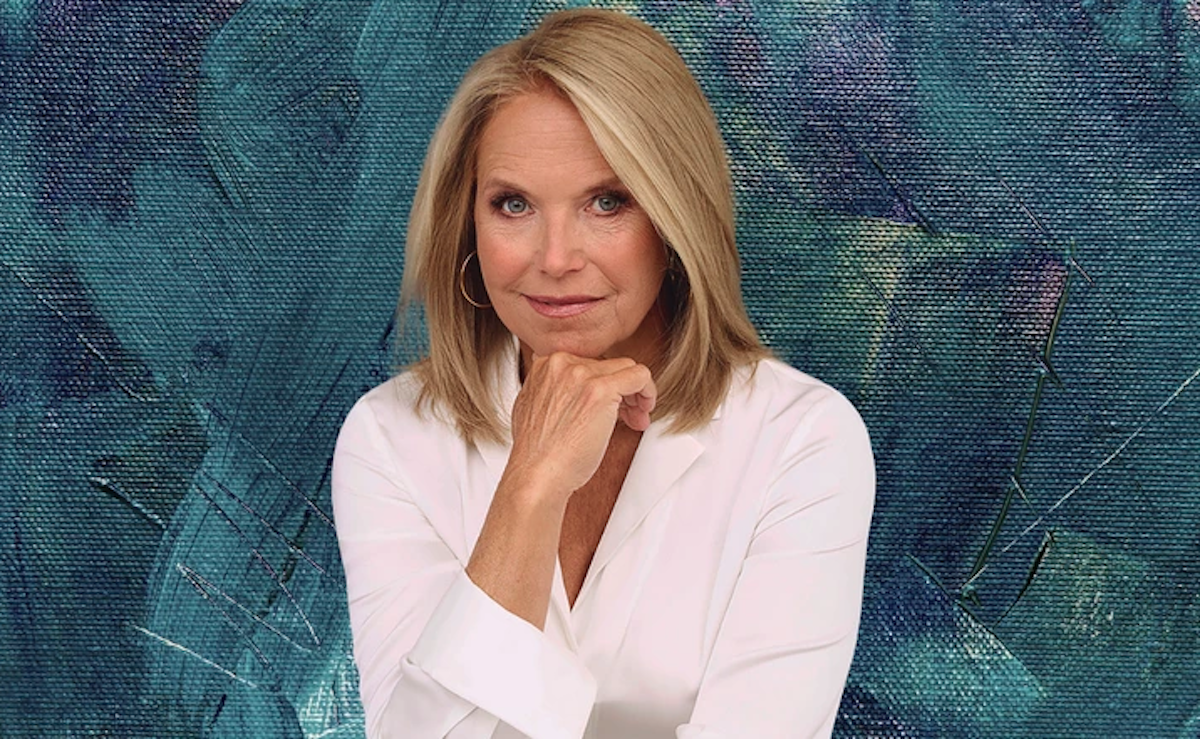 "I reached out to Jean because after having lost my husband, Jay, I really knew what it was like to lose someone that you love so much and have to watch them suffer so much through this disease. So, we got to be friends, and I wanted to support her any way that I could," Couric
said
on the "Today Show." The two wanted to honor Alex's legacy, which helped kickstart the fund.
"I think this really coincides with his character and his spirit for helping others and finding the right answers," Jean said.
Soon after Trebek and Couric announced the fund, donations started pouring in. Couric says the money will help with precious research on a disease that's hard to detect in its early stages.
This #PancreaticCancerAwarenessMonth, we are excited to share that #StandUpToCancer has partnered with the Trebek family to launch The Alex Trebek Fund in memory of the late beloved Jeopardy! host. 🧡 pic.twitter.com/l65KT5TlOb

— Stand Up To Cancer (@SU2C) November 1, 2023
"There are a number of vaccines on the horizon, and with A.I., we're going to be hearing more about personalized vaccines. It's a very exciting time, but science takes money, and that's why we're launching this fund," Couric said.
The Alex Trebek Fund was announced to coincide with Pancreatic Cancer Awareness Month throughout November to help draw more attention to the disease.
Alex Trebek's Cancer Journey and Its Impact on His Loving Wife
Trebek publicly revealed he was battling stage four pancreatic cancer in March 2019 and continued to bravely battle the disease in the public's eye till the time of his death. His willingness to go public helped raise greater awareness about this disease. In fact, the added awareness Trebek brought to pancreatic cancer has been dubbed "The Alex Trebek Effect" because advocacy organizations and online searching data for the disease saw an uptick at the time.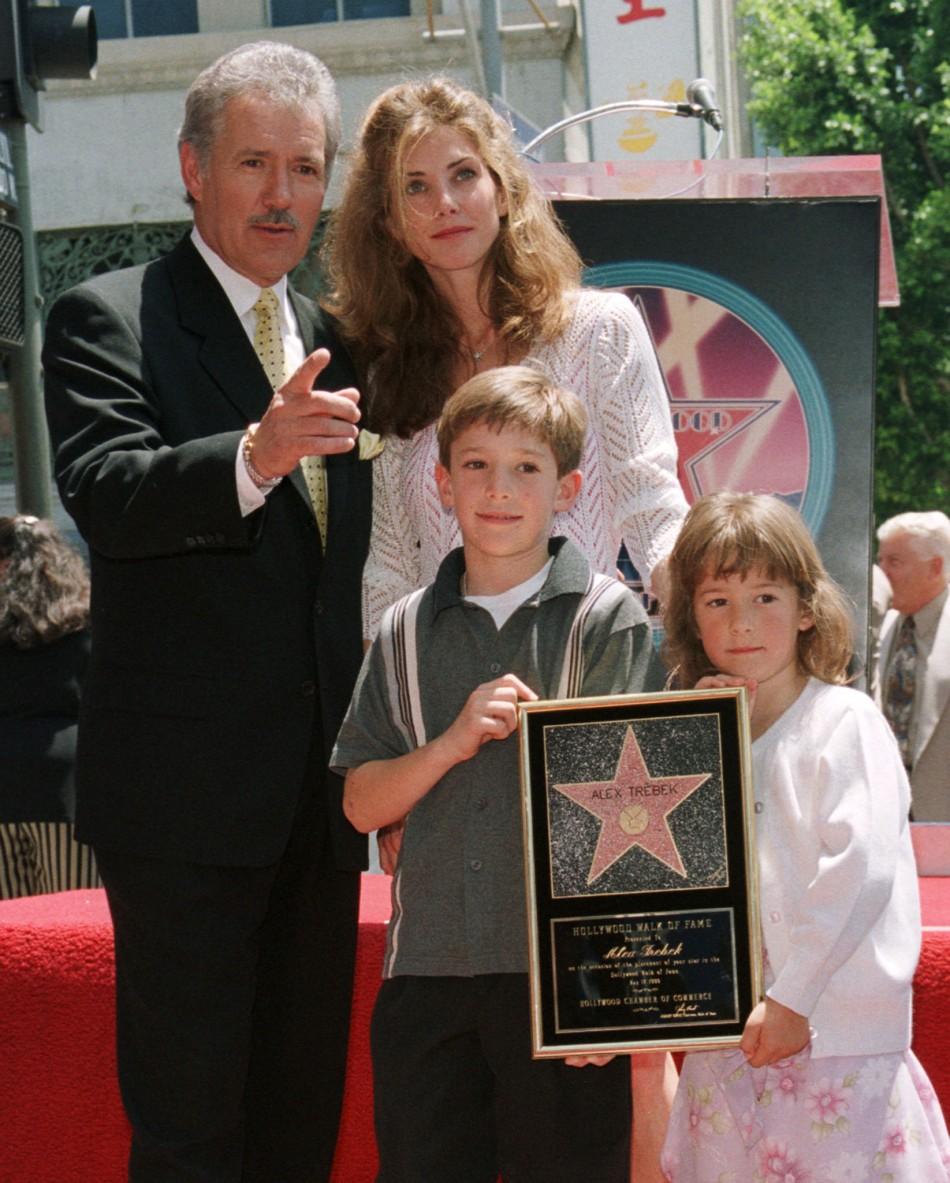 Trebek's treatment involved multiple rounds of chemotherapy. During treatment, he kept supporters updated on his progress. In May 2019, he revealed that some of his tumors had shrunk. However, by the Fall of 2019, his prognosis worsened. As a result, he experienced rapid weight loss.
He also tried immunotherapy after chemo became less effective. Immunotherapy is a cancer treatment method that uses the body's immune system to fight off cancer cells. However, Trebek revealed that immunotherapy was not effective.
Dr. Diane Simeone, Director of the Pancreatic Cancer Center at NYU Langone's Perlmutter Cancer Center, previously told SurvivorNet, "As a clinician who oversees the care of many individuals like Mr. Trebek, recurrence following what was considered successful treatment is, unfortunately, all too common."
Despite his severe health condition, Trebek maintained a positive attitude. He continued to work through his pancreatic cancer journey for more than a year and a half until November 2020.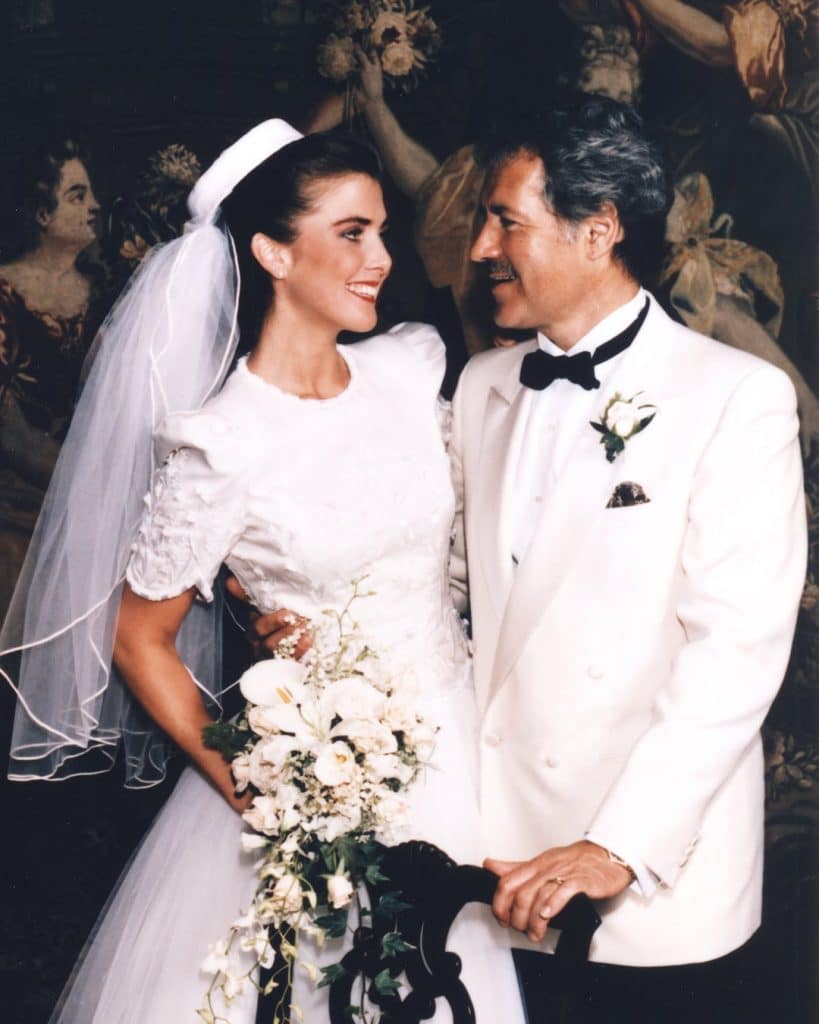 When we lost beloved "Jeopardy" host Alex Trebek to stage 4 pancreatic cancer in 2020, coping with his passing was tough for his resilient wife Jean, 59, and his colleagues on the popular game show.
Jean grieved her husband's death for a while. The stages of grief are denial, anger, bargaining, depression, and acceptance. These labels help us frame and identify what we may be feeling. These stages can also occur in any order.
The length of time it takes to navigate these stages can also vary, so it is important to give yourself grace and patience while navigating your feelings.
WATCH: Dealing With Grief Related to Health Problems
"It often gets better over time, but on certain days, it can look like depression, and on other days, people look perfectly normal and can function," Dr. Scott Irwin, a board-certified psychiatrist and Director of Supportive Care Services at Cedars-Sinai Medical Center, previously told SurvivorNet.
Jean shared with SurvivorNet that during her husband's year-and-a-half battle with cancer, she had to find ways to cope.
She relied on several coping mechanisms to help manage her own anxieties. In November 2019, Jean spoke to SurvivorNet about the power of sound healing and how it's helped her deal with uncertainty during her husband's pancreatic cancer battle.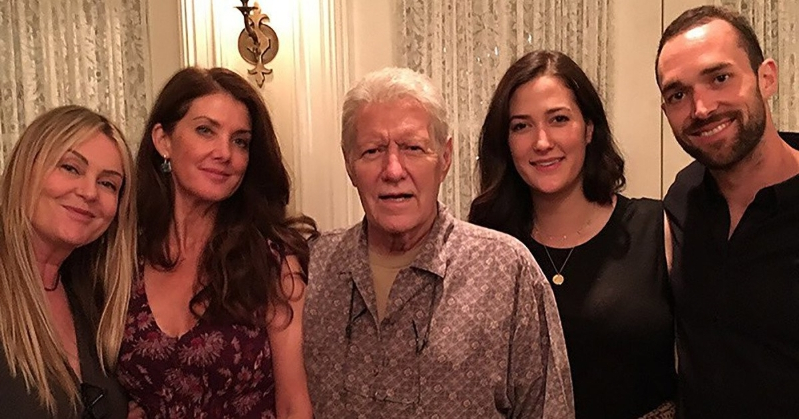 She discussed, among other topics, her practice of sound healing, explaining that she uses a combination of crystal bowls and her voice to help people heal.
"It's like how, when a mother sings a lullaby to her baby, it's the intention in her voice that is calming the baby," Jean Trebek told SurvivorNet. "She's singing the words of love and beauty to this little baby, and the baby feels that in the vibration of her voice."
In addition to sound healing, Jean also resorted to cooking, writing in her journal, leaning on her faith, and practicing gratitude to help her cope with the loss of her longtime husband.
Couric's Cancer Journey
Couric was diagnosed in June 2022 but revealed her cancer to the world during Breast Cancer Awareness Month last year. She was diagnosed with early-stage breast cancer, specifically stage 1A.
"I was nervous about it. I waited a few days so I could process it and really understand what we were dealing with," Couric said to "Today" at the time.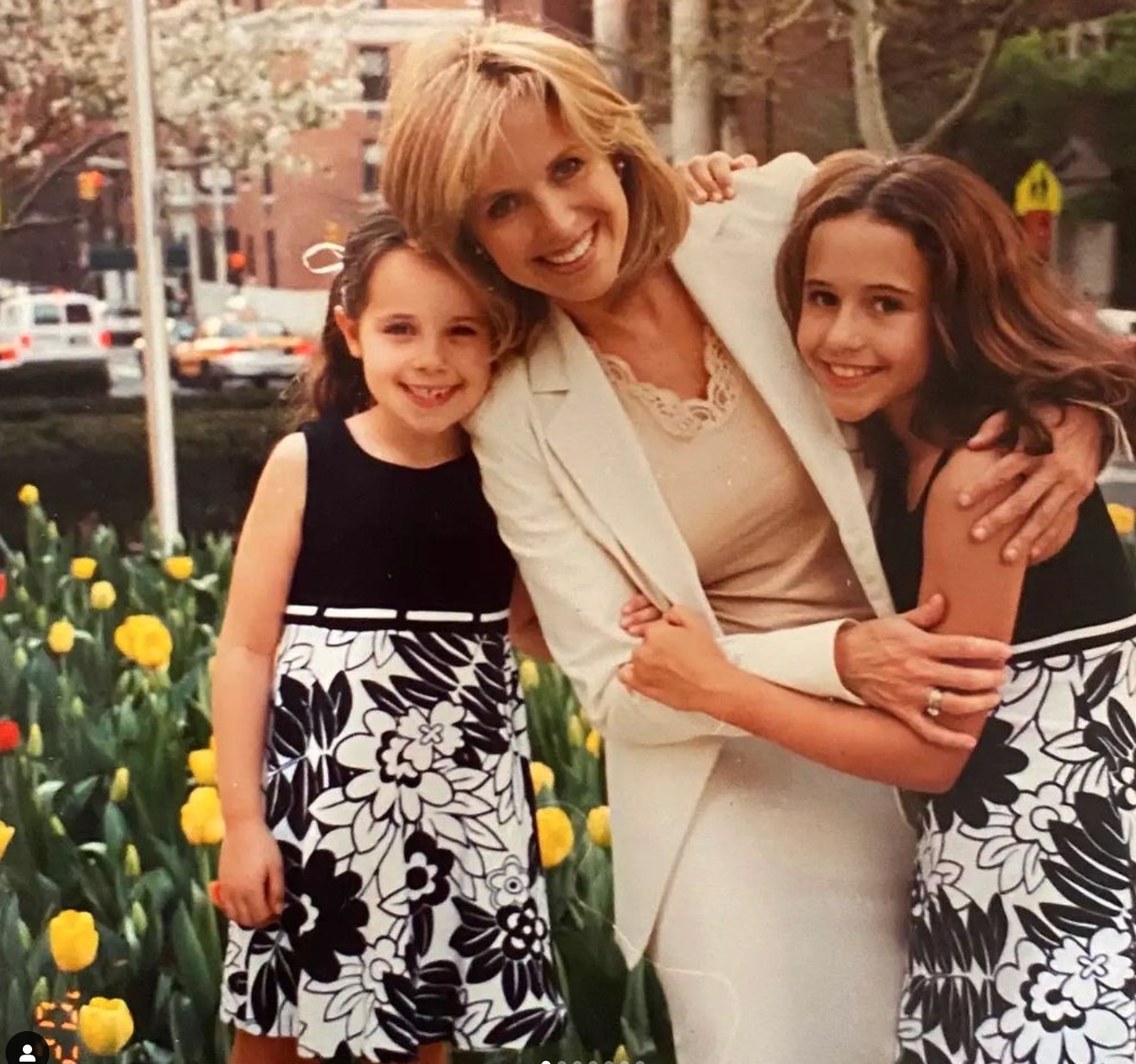 Dr. Michael Zeidman, assistant professor of surgery at Icahn School of Medicine at Mount Sinai in New York City, tells SurvivorNet that stage 1 is divided into two subcategories, 1a and 1b. Stage 1a breast cancer means the cancer hasn't spread outside the breast. Stage 1b means there's no tumor in the breast; instead, small groups of cancer cells are found in the lymph nodes. Stage 1b can also mean there's a tumor in the breast and small groups of cancer cells in the lymph nodes. Stage 1 also means the cancer was caught very early, he says.
She underwent surgery and radiation therapy to treat the cancer a few months after her diagnosis.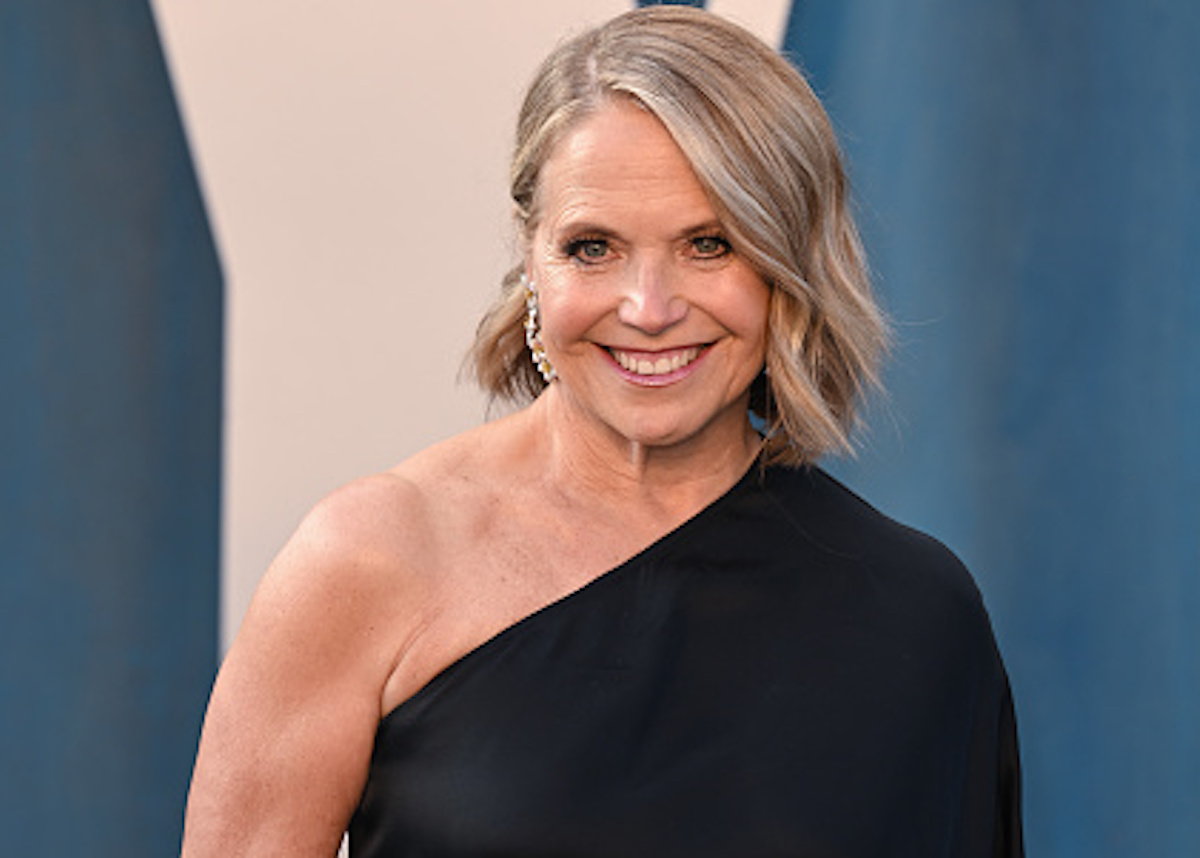 Perhaps equally as important is she learned more about her breast during her cancer journey. She has dense breasts, meaning more fibroglandular tissue and less fatty breast tissue exist.
Couric says she receives additional screening alongside her mammogram. She also receives an ultrasound. A breast ultrasound can supplement a regular mammogram in women with dense breasts.
Pancreatic Cancer and Its Sudden Impacts
Pancreatic cancer begins in the pancreas and is known as the "silent disease."
Symptoms of the disease rarely show up until it has advanced and metastasized (spread) to other parts of the body.
Although pancreatic cancer survival rates have been improving, it's still considered to be largely incurable. An exception to this is if the tumor is still small enough and localized enough to be operated on.
WATCH: Pancreatic cancer and early detection.
"Pancreatic tumors are impossible to see or feel during a routine medical exam," doctors Elizabeth Ko and Even Glazier at UCLA Health said in an article on the facility's website.
The pancreas' location in the abdomen complicates the problem. It's tucked into the "upper curve of the small intestine and the spleen. It's because of this location, surrounded and obscured by internal organs, that pancreatic tumors are impossible to see," Ko and Glazier continued.
The National Cancer Institute identifies pancreatic cancer symptoms to include:
Dark urine
Pain in the abdomen
Unexplained weight loss
Light-colored stools
Loss of appetite and fatigue
Treatment options for pancreatic cancer may include surgery, radiation, chemotherapy, and targeted therapy.
Clinical trials can be an option for pancreatic cancer patients, as they provide access to potentially life-changing drugs and therapies that researchers are testing.
For help finding a clinical trial that may be right for you, visit our easy-to-use Clinical Trial Finder.
Learn more about SurvivorNet's rigorous medical review process.
---