Burr's Cancer Battle
Actor Raymond Burr, best known for his work on TV show Perry Mason, was born on May 21, 1917, and he passed away from kidney cancer in 1993 at 76.
Kidney cancer is one of the ten most common cancers; it typically appears in people who are of an older age.
After losing a loved one to cancer, therapy can help.
American-Canadian actor Raymond Burr is best known for his work in the titular role of the 1950s and 1960s mystery TV series,
Perry Mason
. In it, Burr played a criminal defense lawyer. In his second TV series,
Ironside,
Burr played a detective who uses a wheelchair. He also starred in
Rear Window
alongside Jimmy Stewart.
Related: Remembering Audrey Hepburn, the Iconic 'Breakfast at Tiffany's' Star Who Died From a Rare Cancer in 1993
Read More
Burr was born on May 21, 1917, and he passed away from kidney cancer in 1993 at age 76. Cancer touched his family life, too. Burr was married three times; his third wife, Laura Morgan, died of cancer, and his only child, Michael Evan,
passed from leukemia
in 1953.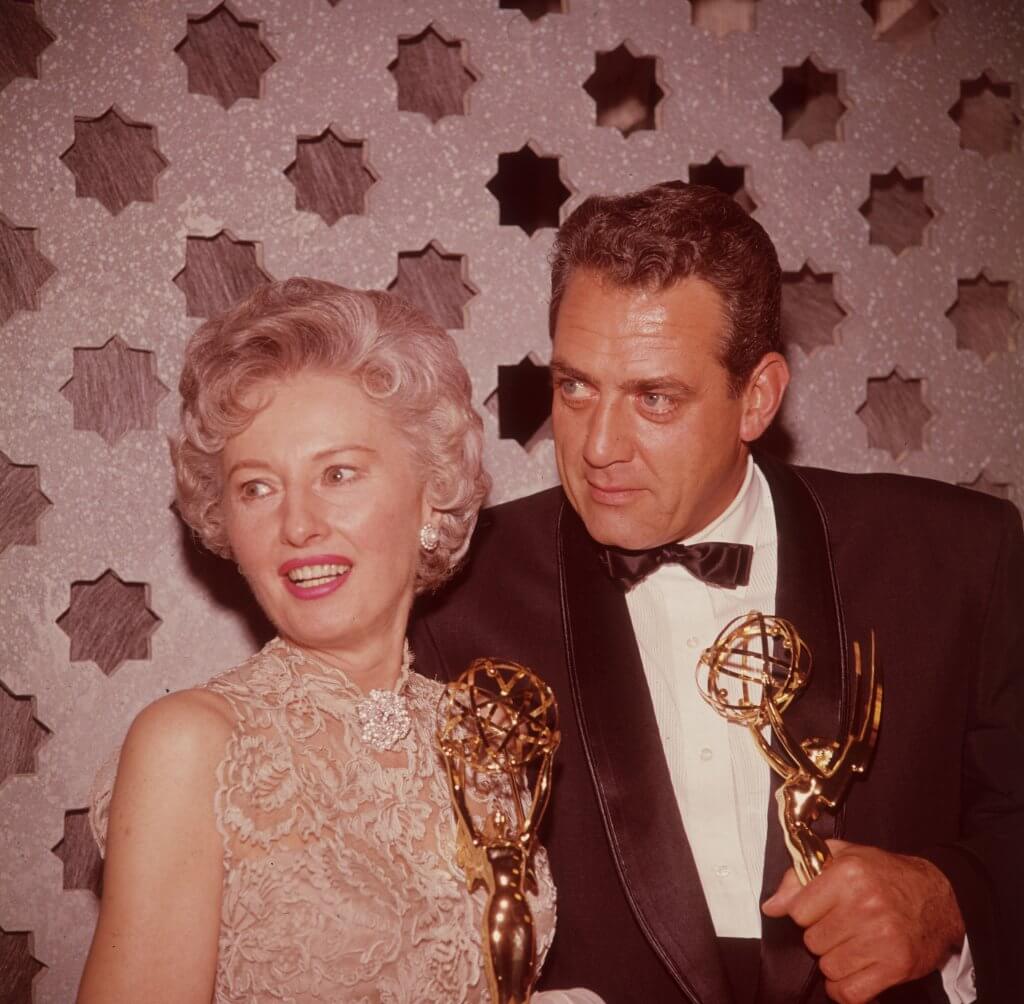 Understanding Kidney Cancer
Kidney cancer – also called "renal cancer" – is a cancer that originates in the kidney and can spread to other parts of the body, too. Depending on the stage of the cancer at the diagnosis, your doctor will outline the best treatment path for your specific situation. The American Cancer Society (ACS) outlines the following treatment paths for this disease:
Surgery
Ablation and Other Local Therapy
Active Surveillance
Radiation Therapy
Targeted Therapy
Immunotherapy
Chemotherapy
Related: NBA Star Caris LeVert Makes Miraculous Return to the Basketball Court Seven Weeks After Surgery for Kidney Cancer; Says He's 'Grateful'
Kidney cancer is one of the ten most common cancers in both men and women. This year, approximately 76,080 new cases of kidney cancer (48,780 in men and 27,300 in women) will be diagnosed in the U.S., says the ACS. The majority of people diagnosed with kidney cancer are older. The average age of diagnosis is 64-year-old, and the disease is uncommon in anyone under 45.
"When I Die, You'll Have So Many Girlfriends" — Ballerina Petra Conti Says She And Her Husband Joked Their Way Through Cancer
Coping with the Loss of a Loved One to Cancer
Raymond Burr's friends, family, and loved ones all suffered a great loss after his passing. After losing a loved one to cancer, it can be beneficial to seek support in the form of formal resources, such as therapy.
In an earlier interview, Camila Legaspi outlines how therapy was profoundly helpful after she lost her mother to breast cancer. She says, "Therapy saved my life. I was dealing with some really intense anxiety and depression at that point. It just changed my life, because I was so drained by all the negativity that was going on."
"Going to a therapist," she says, "helped me realize that there was still so much out there for me, that I still had my family, that I still had my siblings. The reality is, is when you lose someone, it's really, really, really hard. And it's totally OK to talk to someone."
"Therapy Saved My Life": After Losing A Loved One, Don't Be Afraid To Ask For Help
Learn more about SurvivorNet's rigorous medical review process.