How to Relish the Summer Season as a Cancer Survivor
It's possible to enjoy summer even after breast cancer treatment, like surgery, alters your appearance. There's no need to be self-conscious while fighting cancer. Surgery, like a mastectomy or a lumpectomy, is a common treatment path for breast cancer.
Breast reconstruction surgery is a very personal decision that women may consider after going through a mastectomy for breast cancer treatment.
Plastic surgeons can reconstruct your breasts with implants or with your own tissue taken from some other place on your body, such as your back, your abdomen, or your inner thigh.
Women ages 45 to 54 with an average risk of breast cancer should get mammograms annually.
San Francisco resident Samira Daswani is a stage 2 breast cancer survivor, who treated her disease with surgery, and she is thriving after beating cancer.
Many people who battle breast cancer, like Daswani, may feel self-conscious after undergoing some treatments, like a mastectomy (which Daswani did not get), but Daswani encouraged others fighting breast cancer to think of it "like a chess game," and figure out how to move smartly through the disease.
Read More
Although she did not get a mastectomy, Daswani did undergo surgery for treatment. The
Manta Cares
founder found a lump "a week after I turned 30," she tells SurvivorNet over the phone. Her doctor's reaction was surprise. "We don't normally see this type of cancer in young people," her doctor said.
To treat her breast cancer, Daswani underwent two years of chemotherapy, she had a lumpectomy and radiation.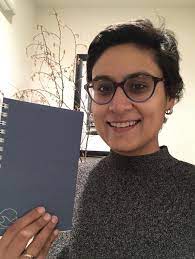 What is Reconstructive Surgery?
For women who have gone through breast reconstruction after cancer, a common problem that they may face is the misconception that their surgery is the same as a boob job. It's important that people know the difference and that this mistake may significantly affect a woman's self-esteem.
Breast reconstruction surgery is a decision that women may consider after going through a mastectomy for breast cancer treatment. The reconstruction process can happen at the time of the surgery to remove the breast or later on in the case of implants. It's a very personal choice for women to make, and many actually don't go through reconstruction. However, for the women who do, they've said that it's a way for them to feel more like themselves after going through the difficult experience of a breast cancer battle.
"It's a very private thing," Dr. Andrea Pusic, chief of Plastic and Reconstructive Surgery at Brigham Health, said in a previous interview for SurvivorNet. "Breast reconstruction is a restoration of a woman's form and her sense of self. A lot of breast reconstruction is trying to erase the trauma of the mastectomy surgery, putting the cancer behind a patient, saying this is in the rear view mirror, and putting her back on track."
Seeing as this surgery is a very personal decision and process, it's important to understand that breast reconstruction is not the same as a boob job. As opposed to a boob job, women who opt to go through breast reconstruction surgery aren't simply trying to alter their appearance but attempting to feel more at home in their bodies after going through a tremendously difficult experience.
Breast cancer survivor Caitlin Kiernam shares life after reconstruction surgery
Breast Reconstruction: The Process
Plastic surgeons can reconstruct your breasts with implants or with your own tissue taken from some other place on your body, such as your back, your abdomen or your inner thigh. Reconstruction that uses your own tissue is called a flap procedure. A flap can produce breasts that look and feel more natural than implants. Like natural breasts, they can also change as your body changes. For example, they can get bigger or smaller as your weight changes. However, not all women are eligible for this surgery such as those who smoke, have poorly controlled diabetes, circulation problems or connective tissue disorders. Luckily, there's another option.
Breast implant surgery is a significantly simpler process than a flap procedure, and therefore the recovery process is much quicker. However, implants won't look and feel like as much like natural breasts. As you age or gain or lose weight, the implants will stay the same, which could make them look less natural over time. Implants can sometimes leak or burst. In this case, you would have to have them replaced. When choosing implants, women will then need to decide whether they want saline or silicone ones.
The main difference between the two is that saline is a sterile saltwater-filled implant and typically requires less monitoring since it'll be very obvious if it starts leaking. While silicone implants usually feel better and look more realistic, they require a higher level of surveillance during an MRI. Additionally, if the silicone does leak, it doesn't put your health in jeopardy but it will need to be replaced immediately.
Dr. Andrea Pusic breaks down different options for breast reconstruction
Surgery for Breast Cancer Treatment
Daswani now has a check-up every six months after beating breast cancer. "I think of it like a chess game," she explains over the phone. "Cancer [could make another move]." Daswani explains that she's "young enough that chances of it coming back are not negligible."
Daswani says that if she had gone through the mastectomy process, she would've also opted for reconstructive surgery, as many women do.
A mastectomy and a lumpectomy are common surgical treatments for cancer of the breast that involve the full removal of a breast or a lump from the breast, respectively.
A mastectomy is a type of treatment that involves the full or partial surgical removal of one or both breasts. A unilateral mastectomy refers to the removal of one breast. Some people may opt to have reconstructive surgery following a mastectomy. In an earlier interview, Dr. Andrea Pusic, the chief of plastic surgery at Brigham and Women's Hospital, speaks with SurvivorNet about helping women feel good after they've been through breast cancer. "So I perform primarily reconstructive surgery on patients who've had breast cancer and perform their reconstruction," she says.
"So effectively when a woman has breast cancer, not all women need to have a mastectomy," explains Dr. Pusic. "But when the doctor does recommend a mastectomy, then a woman needs to understand her options for breast reconstruction. So the goal of that first meeting is to help her feel comfortable, to get to know our team, for us to get to know her, and then to start to lay out the options in a way that's easy to understand."
When Should You Consider a Mastectomy?
Screening for Breast Cancer
Mammograms are the screening tool for detecting breast cancer and early signs of cancer in the breast tissue. When it comes to breast cancer, mammograms save lives. Early detection is critically important and it can mean broader treatment options as well. Women ages 45 to 54 with an average risk of breast cancer should get mammograms annually.
For women with an elevated risk of breast cancer – this means they either have a history of breast cancer in the family, or they have the BRCA1 or BRCA2 gene mutation – they should begin screening even earlier, before age 45.
While getting a mammogram, ask about dense breasts, which may obscure cancer. The technician will be able to do determine whether or not you have dense breasts.
When Should I Get a Mammogram?
Contributing: Shelby Black
Learn more about SurvivorNet's rigorous medical review process.