Working After Cancer
Top Gun star Val Kilmer, 60, may reprise his role as Madmartigan in the Disney+ sequel series to Willow.
Kilmer underwent a tracheotomy for throat cancer, which significantly impaired his voice; he's still working and has three other movies on the horizon.
Cancer survivors tell SurvivorNet that there's so much to be thankful for after facing cancer.
Top Gun 
star Val Kilmer, 60, is proving yet again that you can still do what you love after fighting cancer. There is buzz that the
throat cancer
survivor could in Disney+'s revival of 
Willow, 
where Kilmer will reprise his 1988 character. Even the speculation is great when you think about how much Kilmer has been through over the past few years.
Willow co-star Warwick Davis addressed rumors of the movie's sequel series and gave a thumbs up of approval of the idea that Kilmer will reprise his role of Madmartigan. Despite going through a tracheotomy a few years back, which left his voice significantly impaired, Kilmer hasn't stopped working in the movie industry. In addition to this possible Willow reboot, Kilmer has three other movies on the horizon.
Read More
Related: With 3 New Movies On The Horizon, Val Kilmer Is An Inspiration to Anyone Facing Cancer
"I'm hoping that we can reunite with Val Kilmer and Joanne Whalley," Davis says.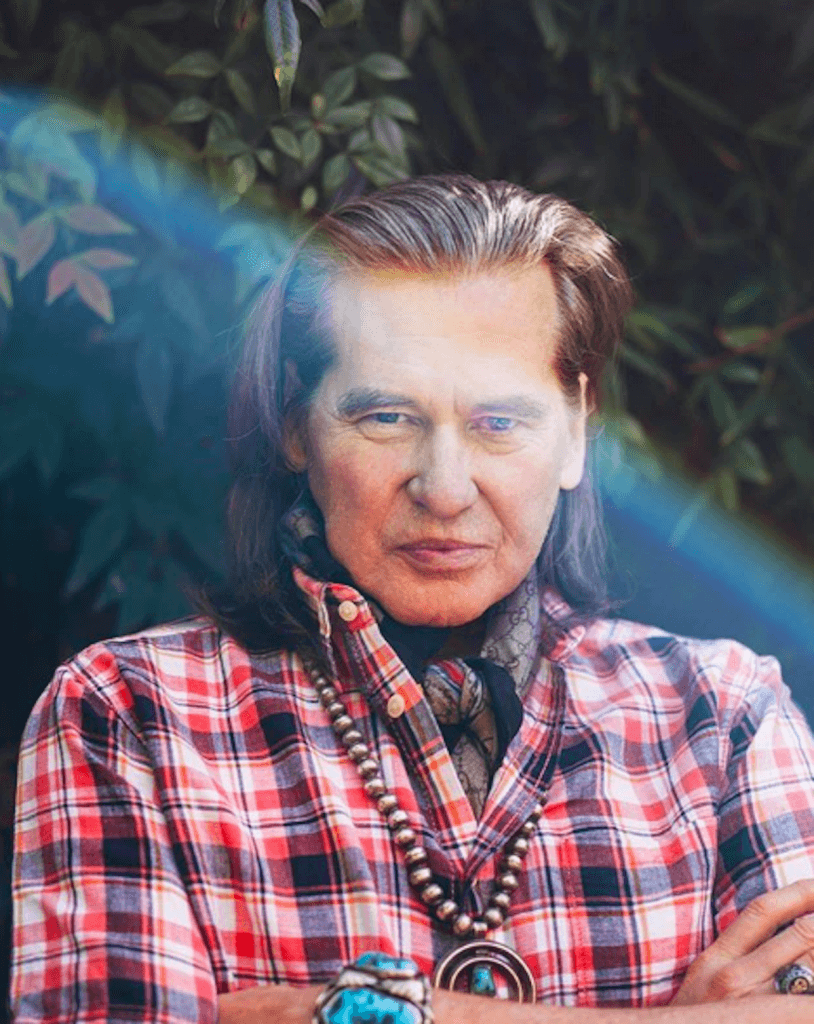 For years Kilmer took a lengthy hiatus from acting and it's likely due to the side-effects he suffered as a result of his tracheotomy — a surgical procedure that connects the windpipe to a hole in the front of the neck. This is a common part of treatment for throat cancer patients, but as a result of the procedure, Kilmer's voice has been significantly impaired. Initially, Kilmer kept his battle with throat cancer private, but after a lot of speculation from fans, he eventually shared his journey in 2017.
Related: Majority of Throat Cancer Diagnoses Are Caused by HPV – Here's What You Need to Know
Throat Cancer Risks
The two main causes of throat cancer include smoking and excessive drinking, and currently there are no annual screenings for throat cancer like other types of the disease. However, there are signs to look out for and consult your doctor if they happen often. Symptoms of throat cancer can include: a cough, changes in your voice, difficulty swallowing, ear pain, a lump or sore in the throat that will not heal, unexplained weight loss, and a persistent sore throat.
Working Through Cancer
Kilmer is proof that a cancer diagnosis doesn't always mean you need to stop doing what you love. It can be a hard thing to remember, since going through a cancer journey can leave a lasting impact on someone's sense of self. However, for Eileen Moran, she decided her breast cancer diagnosis would just be another part of her experience.
Eileen was diagnosed with stage 1 breast cancer in 2015, and underwent treatment. Although she went through a brief remission, the disease returned two years later, and had progressed to stage 2. Eileen first went through a lumpectomy and radiation for treatment, and was informed the breast cancer had returned yet again. Her doctors informed her that she needed to undergo mastectomy — Eileen's biggest fear — and another round of radiation. The process was grueling, but after taking some time to think about her life and goals, she decided to keep living her life as she planned.
Related: Do What You Love — Even if Cancer Gets in the Way of Your Dreams
"I saw it as a death sentence until it happened," Eileen tells SurvivorNet. "Then my whole perception of it really shifted. You know? It's, like, I don't know what wave is coming next, but I'm just going to try to get my balance and try to ride this thing."
Breast cancer survivor Eileen Moran decided to take her diagnosis, and run with it
Cancer Survivors Have a Lot of Gratitude
Many cancer survivors have told us that their entire perspectives on life changed after beating cancer. This can sometimes mean that you are thankful for even more memories with your family, such as hosting a very special Thanksgiving Day feast, or deciding to pursue new passions.
Take it from CC Webster, who was diagnosed with Hodgkin Lymphoma at just 29-years-old. Upon her diagnosis, and during treatment, CC experienced a range of emotions including anxiety, fear, anger, and sadness, but once working through those emotions she gained an entire new outlook on life.
Related: 'Keep Those Good Vibes Going' — Olympic Gold Medalist and Cancer Survivor Shannon Miller's Special Holiday Message
"Once I was in remission, I knew that I was not going to be the same," CC tells SurvivorNet. "The whole process of being sick, especially at a young age, gives you more perspective on yourself and on the life that you want, because we've gotten the second chance. If you can be bad ass enough to follow that fire, it is an amazing thing. It will take you places where you didn't even know existed."
Cancer Survivor says her perspective on life changed once she was in remission
Learn more about SurvivorNet's rigorous medical review process.