A Legend and His Charitable Legacy
Late actor Paul Newman passed away at 83 years old of lung cancer 13 years ago.
The blue-eyed star's legacy lives on in his work, and in his charity, which is still thriving today.
Lung cancer can be treated if caught early, which is why past and present heavy smokers must get screened. The U.S. Preventive Services Task Force says people who are at high risk for lung cancer because of their smoking history should receive free annual screenings with a low-dose CT scan starting at age 50 regardless of whether they have symptoms.
Late actor Paul Newman was the heartthrob of his generation. The Hollywood icon—known for films such as
Butch Cassidy and the Sundance Kid
, 
The Hustler
and
Color of Money—
passed away at 83 of lung cancer 13 years ago, but his legacy lives on in his work, and in his charity, which is still thriving today.
Related: Attention Lung Cancer Warriors—Watch This Inspiring Film from SurvivorNetTV About Artist and Fellow Warrior Elizabeth Murray
Read More
The
Newman's Own Foundation
, which is 100% funded by the profits and royalties of Newman's Own products (yes, the salad dressing) was formed in 2005 by the man himself. Just over two decades prior, Newman said, "Let's give it all away," and indeed he did. More than $550 million has been donated to thousands of nonprofit organizations around the world today.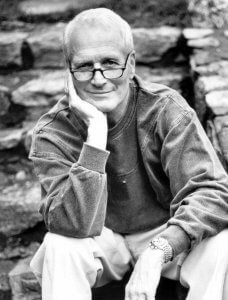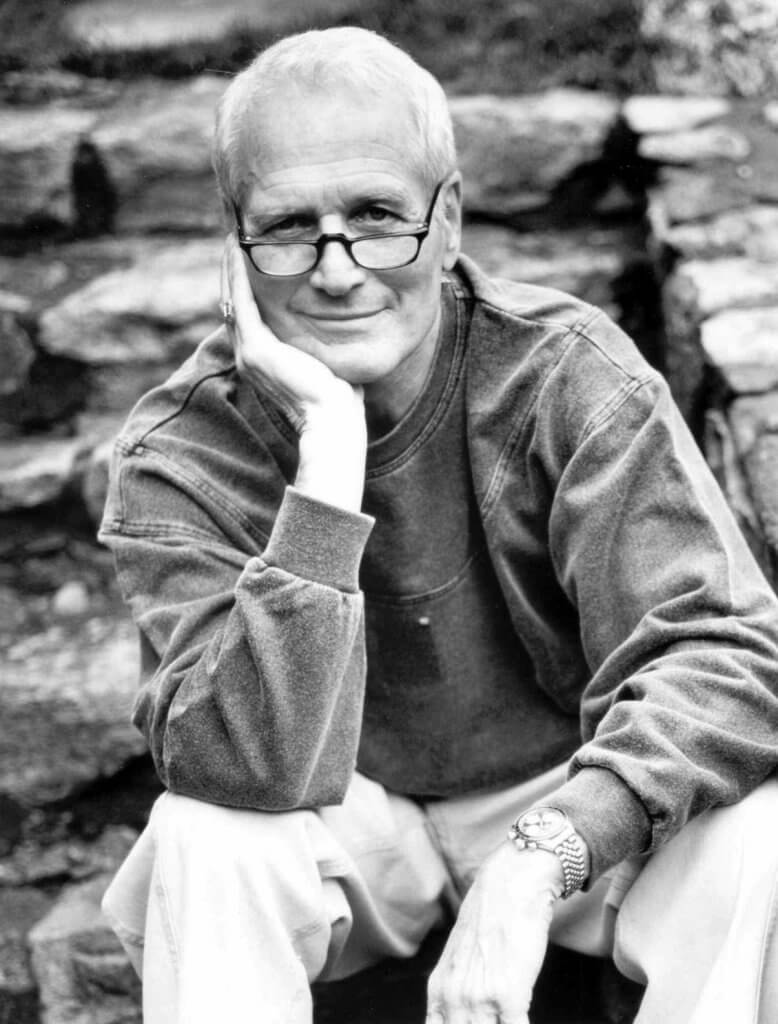 In 1988, the Ohio native opened a children's camp called "The Hole in the Wall Gang Camp" whose mission was to help kids fighting cancer and other disease be kids again. The philanthropist chose cowboy hats as part of the uniform for children who had undergone chemotherapy and lost their hair.
Newman's SeriousFun Children's Network of camp programs has expanded to serve more than 730,000 children and families worldwide.
Newman's Early Life
Newman's father was a sports store owner of Jewish-German descent and his mother's family came from Hungary.
The practical joker started acting at 7 in Shaker Heights, appropriately enough as a court jester in a production of Robin Hood. He went on to high school in the same town, then was expelled after a quick jaunt at Ohio University. Newman was a goodtimer, and trouble followed him.
After serving as a US navy torpedo bomber radio operator in the 1940s, he finally graduated from Kenyon College, a liberal arts school in Gambier, Ohio, in 1949 and married his first wife Jacqueline Witte that same year. After attending Yale for drama, and spending some time in New York, he finally set out for Los Angeles and began his film career in the 1950s.
Related: It's 40 Years Since Actor Steve McQueen Died of Complications from Cancer But We're Still Drawn to Him
He went up against fellow legends like James Dean for movie roles, and although Newman obviously became a huge star and even won an Oscar (for 1986's The Color of Money), he didn't quite reach the level he had wanted artistically. Racing cars got his adrenaline going, and he was happiest on the track in between parts.
Newman divorced Witte in 1958 and married his second wife, actor Joanne Woodward, the same year, and they had three daughters. Newman and Witte had two daughters together. Tragically, Newman lost his firstborn son Scott in 1978 to a drug and alcohol overdose.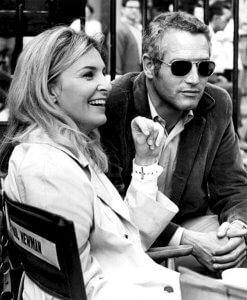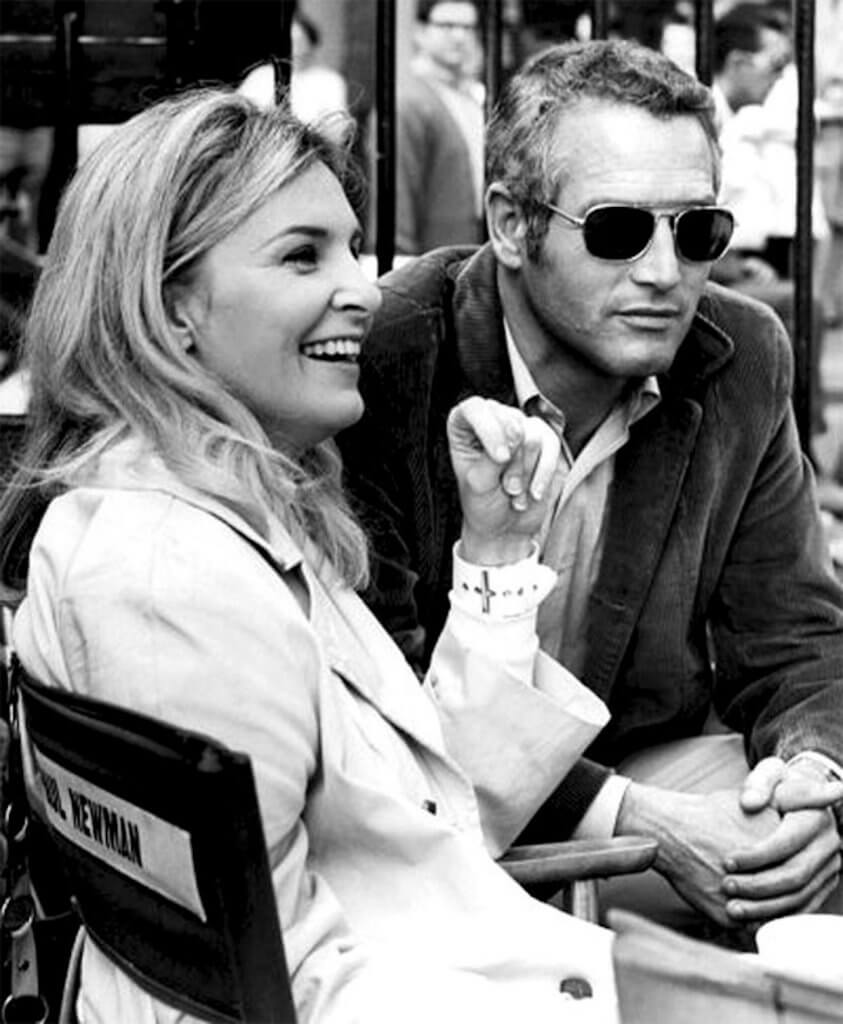 Newman's Private Battle
After looking noticeably frail in the summer of 2008, Newman tried to steer the public away from his health condition.
"I am being treated for athlete's foot and hair loss – unless the doctors know something I don't," Paul Newman told the press.
Related: Lung Cancer Facts That May Surprise You
But Newman was battling lung cancer—he had given up smoking 30 years prior—and his death came just a short time later, on September 26, 2008, the same year he celebrated 50 years of marriage with his soul mate.
Former & Current Heavy Smokers Should Get Lung Cancer Screenings Using CT Scan, Says Leading Expert
Early Screening Saves Lives
With lung cancer, early detection is key. Early-stage lung cancers that are removed with surgery can be curable, but unfortunately, by the time lung cancer is detected, it has often already spread and is much more difficult to treat.
One very effective way to find lung cancers early is with a low-dose computed tomography (CT) scan. This test uses a very small amount of radiation to create highly detailed pictures of your lungs. It can reveal cancer long before your very first symptom appears.
"In about 70 to 80% of patients who are diagnosed with lung cancer, unfortunately the cancer has spread outside of the lung and is not suitable for surgery," Dr. Patrick Forde, thoracic oncologist at Johns Hopkins Medicine, previously told SurvivorNet.
Related: If You've Been a Smoker, You Need to Get Screened for Lung Cancer: New Research Says This Specific Screening Test Could Save Your Life
A study published in the February 2020 issue of The New England Journal of Medicine found that former and current longtime smokers ages 50 to 74 who had low-dose CT scans were less likely to die from lung cancer (24% lower risk in men and 33% lower risk in women) than those who didn't have this test.
"[The CT scans] were able to pick [up the cancer] at an earlier stage and potentially cure them at a higher rate than not doing screening," Dr. Forde says.
In March, new recommendations from the U.S. Preventive Services Task Force said people who are at high risk for lung cancer because of their smoking history should receive free annual screenings with a low-dose CT scan starting at age 50 regardless of whether they have symptoms.
Experts told SurvivorNet the news is a step in the right direction.
"The expansion of lung screening eligibility is a direct reflection of the growing body of research showing that lung screening saves lives," Dr. Kim Sandler, assistant professor of Radiology and Radiological Sciences and co-director of the Vanderbilt Lung Screening Program, told SurvivorNet. "It is imperative that we continue to raise awareness for lung cancer screening and these new eligibility guidelines so that we can detect lung cancer at its earliest stage when people can be cured."
Lung Cancer Warriors Should Watch SurvivorNetTV's Inspiring New Film 'The Human Race,' A Story of Fighting Through Physical Limitations
Learn more about SurvivorNet's rigorous medical review process.