A Growing Family Through Cancer
Tennis champion Martina Navratilova and wife Julie Lemigova, "Real Housewives of Miami" star, were looking to adopt a child before she was diagnosed with two cancers.
Navratilova has early stages of throat and breast cancers, putting a pause on what was undoubtedly an exciting new chapter in their lives.
A cancer diagnosis can change your life, and our experts say it's important to surround yourself with supportive loved ones to help you through the journey.
While the couple is choosing to adopt, some cancer patients may wonder how their own fertility would be affected by treatment.
There are options to preserve your fertility. That could include egg retrieval and/or embryo preservation.
Tennis champion
Martina Navratilova
and her wife, "Real Housewives of Miami" star Julia Lemigova, were preparing for a new journey into motherhood, undoubtedly an exciting new chapter the couple was looking forward to. Then, Navratilova got cancer — and their plans were put on hold.
"When you're adopting a child, it has to be about the child," Lemigova, 50, said on the "RHOM" reunion show. "And right now it's everything about Martina and for her getting (healthy)."
Read More
Navratilova, 66, announced earlier in 2023 that she had stage 1 throat cancer and breast cancer. Thankfully, both were caught in early stages, meaning they are more likely to respond to treatment. However, that doesn't always make the journey of battling cancer easier. Lemigova revealed that she and Navratilova, married since 2014, were far along in the process of adopting a child together.  "We were thinking any moment the agency would call and give us the happy news that we were going to have a baby," she explained.
View this post on Instagram
"Instead, we are fighting two cancer. Like one is not enough. I'm just waiting for Martina to get better," Lemigova said of the emotional journey.
"This double whammy is serious but still fixable, and I'm hoping for a favorable outcome," Navratilova said in a statement at the time.
Breast Cancer Diagnosis
Before her most recent diagnoses, Navratilova previously beat breast cancer in 2010 after she was diagnosed with ductal carcinoma in situ (DCIS), which is a noninvasive form of breast cancer. A person with DCIS, or stage zero cancer, has abnormal cells found in the breast milk duct and have become cancerous but have not metastasized or spread to other parts of the body.
A cancer diagnosis can conjure up a slew of emotions for the cancer warrior but learning more about the disease can help ease your anxiety. Also getting a second opinion and bringing in close loved ones can help you move beyond the initial shock of the diagnosis empowering you to fight.
"I support second opinions…I think it's really important for them to be able to hear it multiple times and take notes," Dr. Heather Yeo, colorectal surgeon at Weill Cornell Medicine said.
Stages of Breast Cancer and Treatment
Breast cancer is the second-most common cancer in American women outside of skin cancers. After a diagnosis, doctors determine the right treatment method depending on your hormones, biology, genetics and how advanced the cancer is at diagnosis, categorized by stages.
"Breast cancer is multiple different subtypes. These different subtypes can behave extremely differently, almost like different diseases," Dr. Elisa Port, the Chief of Breast Surgery at Mount Sinai, told SurvivorNet.
Stage Zero breast cancer, also known as ductal carcinoma in situ (DCIS), means the cancer is confined to the milk duct and has not spread through the walls into the nearby tissue. Some doctors opts for a "watch and wait approach" over treatment.
Stage 1 breast cancers are relatively small and have either not spread to the lymph nodes or only a small area of cancer has spread to the sentinel lymph node. Treatment typically involves surgery and radiation along with chemotherapy.
Stage 2 breast cancers either larger than stage one tumors or have moved to nearby lymph nodes. Treatment usually involves a combination of surgery, radiation, and chemotherapy.
Stage 3 breast cancers refers to a relatively larger tumor about two inches across that has invaded nearby muscle or skin. Chemotherapy is usually given before surgery.
Stage 4 breast cancers, or metastatic breast cancer, means the cancer has spread beyond the breast and nearby lymph nodes to other parts of the body. While there is no cure for metastatic breast cancer, doctors have options for treating this advanced disease. Hormone therapy, chemotherapy and targeted drugs are the primary forms of treatment for stage 4 breast cancer.
"We know that there's no one size fits all and we customize and tailor treatment, both the treatments that people get and the order that they get them, based on subtypes of cancer and a variety of different factors…It's very tailored, personalized precision medicine approach" Dr. Port said.
What Is Throat Cancer?
Throat cancer is a type of head and neck cancer where cancerous cells begin in the throat, voice box or tonsils. The main risk factors for throat cancer include smoking, excessive drinking, a diet lacking in fruits and vegetables, acid reflux disease and the human papillomavirus (HPV).
"The vast majority of humans in the U.S., both men and women, will eventually get infected with human papillomavirus," says Dr. Allen Ho, a head and neck surgeon at Cedars-Sinai. However, most people with the infection don't know they have it or never develop symptoms. The virus is spread by sexual activity and can present as warts on your genitals or mouth.
"The strains of HPV that cause cervical cancer are the same strains of HPV that cause throat cancer. The average patient with HPV-related throat cancer tends to be males in their 40s or 50s, who were never a smoker, or just a very light tobacco user," Dr. Jessica Geiger of the Cleveland Clinic Cancer Center said to SurvivorNet.
The HPV vaccine can help prevent many of the cancers associated with HPV. It's recommended that children get it before they become sexually active, and is approved for kids as young as 9. Gardasil 9 protects against nine strains of HPV – including the strains most likely to cause cancer and genital warts. But it can't provide protection if a person has already been exposed to HPV.
Throat Cancer Symptoms
The signs of throat cancer can include:
A cough
Changes in your voice
Difficulty swallowing
Ear pain
A lump or sore that doesn't heal
A sore throat
Weight loss
"There are no screening guidelines to screen for throat cancer, unlike cervical cancer with pap smears. And there are no standard tests to determine if you harbor the (HPV) virus," Dr. Geiger said.
"However, there is no concern that you're going to spread this cancer to your partner or to anyone else, because at this point your partner has already been exposed to the virus and likely cleared it," Dr. Geiger continued.
Having Children After Cancer
Although Navratilova and Lemigova are hoping to adopt a child, adoption may not be the path other survivors decide to take when growing their family. Some people hope to conceive children, and it's important to know that cancer treatments may affect a woman's fertility and ability to conceive. According to Dr. Sarah Cate, a breast surgeon at Mount Sinai, the level of chemo and stage of the disease play a role in determining whether a woman can conceive after cancer treatment.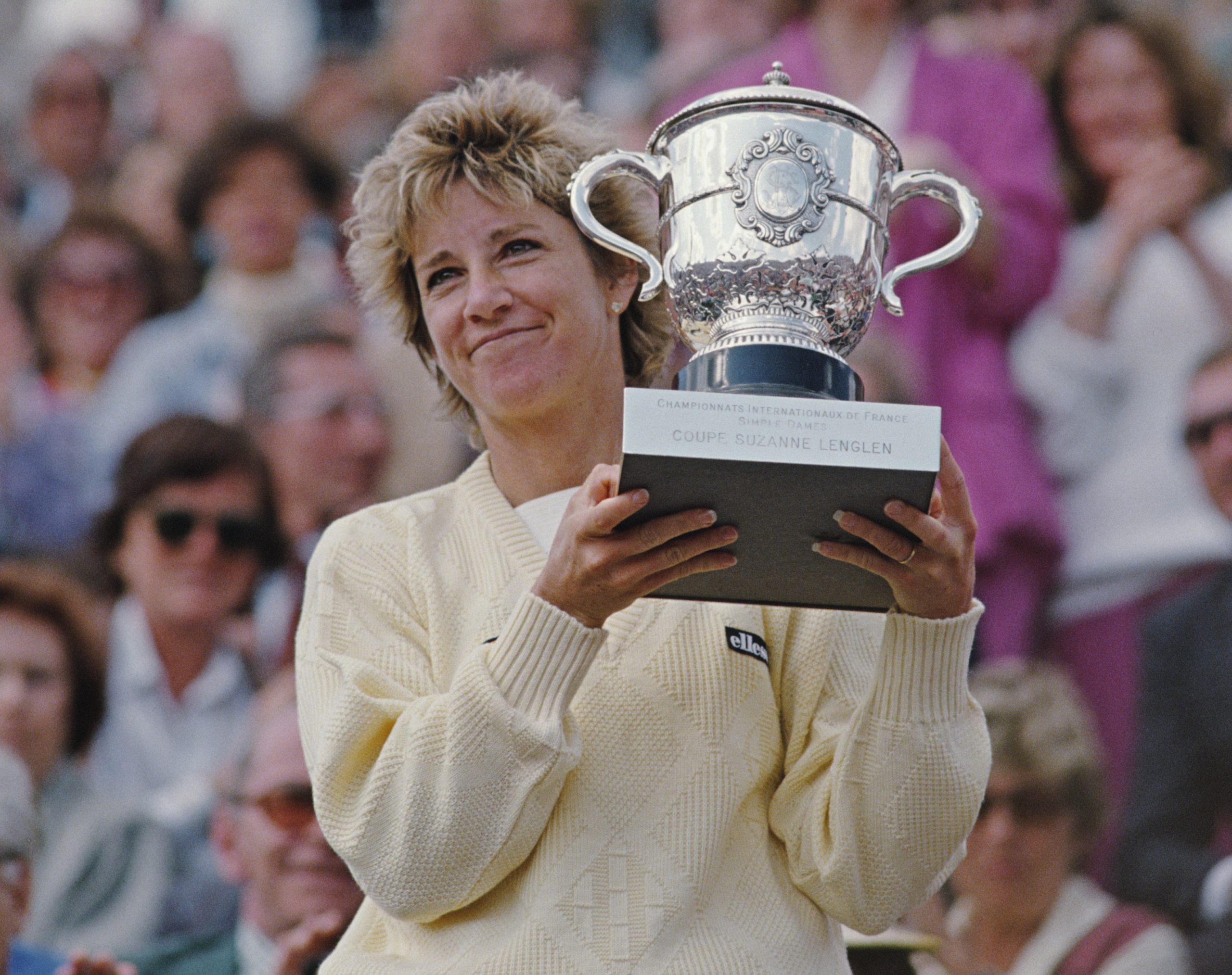 "Fertility after a breast cancer diagnosis is fairly complicated. Some patients that need chemotherapy may be able to have children afterward because chemotherapy pauses menopause," Dr. Cate explained to SurvivorNet.
Women expected to undergo cancer treatment should talk to their doctor about the impact chemotherapy will have on their fertility. For example, chemotherapy drugs may stop the ovaries from releasing eggs, and radiation can harm nearby reproductive organs, according to the National Cancer Institute. But survivors should know that there are options to preserve fertility before treatment is started.
"I always ask patients that either don't have kids or are at an age where they could have kids, do they want more children. Then we talk to them about preserving fertility, meaning typically to either take eggs or to make embryos if they have a significant other," Dr. Cate said.
The preserved eggs or embryos could be used after treatment.
The Impact of Cancer on a Growing Family
The impact of Navratilova's double cancer diagnosis and journey is definitely being felt by her loving wife. This scenario plays out following a diagnosis for many families helping the cancer warrior in their fight. It's important for family members and close friends to be as supportive as possible for the cancer warrior.
Licensed clinical psychologist Dr. Marianna Strongin told SurvivorNet, it's "important that you surround yourself with individuals who care and support you throughout your treatment," which she said can be an "arduous chapter."
It's important cancer warriors have a strong support system to help ease their anxieties during a challenging time in their lives.
"There are a number of common things cancer patients can experience, such as anciety, depression, financial toxicity, social isolation and sometimes even PTSD," Dr. Shelly Tworoger, a researcher at Moffitt Cancer Center told SurvivorNet.
Some ways loved ones can help cancer warriors include helping out with household chores, running errands or preparing them a meal to eat. Sending them gifts can also help lift the spirits of your loved one fighting their disease.
While comforting the cancer warrior in your life is extremely helpful, don't forget to care for yourself. Caregivers of cancer warriors are greatly impacted by the everyday challenges the disease can bring.
Caregiving is the most important job in the universe, because you are there through the highs and lows," Julie Bulger manager of patient and family-centered care at Vanderbilt-Ingram Cancer Center told SurvivorNet.
Bulger also advises caregivers to be mindful for their own mental wellbeing as they support their cancer warriors.
"Caregivers must also watch out for "caregiver burnout" where stress, anger, fatigue and illness emerges from putting another person's needs ahead of your own.
Navratilova and Lemigova are determined to overcome their current hurdles and continue fighting together. Navratilova initially went public about her cancer journey to encourage women to keep fighting and this time around she and her wife are doing just that.
It's going to stink for a while, but I'll fight with all I have got," Navratilova said.
Learn more about SurvivorNet's rigorous medical review process.
---