Roberts Remembers Trebek
Good Morning America host Robin Roberts is a cancer survivor; this week she guest-hosted Jeopardy! after the show's iconic host Alex Trebek passed of cancer last year.
Alex Trebek told viewers in March 2019 that he had been diagnosed with stage four pancreatic cancer.
Pancreatic cancer may present with symptoms like jaundice, weight loss, back pain or diabetes.
Breast cancer survivor Robin Roberts is always poised on-screen hosting ABC's 
Good Morning America
, and she recently took her television talents to a different set:
Jeopardy!
; the anchor is guest hosting the show following the passing of Alex Trebek in November from pancreatic cancer.
Read More
In a post-show interview, Roberts shares with viewers what it means to be there hosting 
Jeopardy!
following the loss of game show host and TV icon Alex Trebek. Roberts says in joyful disbelief, "I was on
this
stage! My mother and father are cheering me on from their heavenly balcony. Being a host – being behind that podium – knowing all the guest hosts that have been there, but more importantly, knowing the man that was behind that podium for all those years, and to stand there, [it's] something I will not forget ever," she says.
Related: 'We Have Heavy Hearts This Morning': Breast Cancer Survivor Robin Roberts Mourning Her Cherished ABC Colleague Who Passed From Lung Cancer
When asked what she wanted to achieve as a host, Roberts says, "I just wanted to bring a little bit of Alex. Just a little bit. Can't be him. No one can be him. But I just want to bring a little bit of the spirit he brought each and every time he was in the studio."
The charity Roberts is supporting in her role as guest host is Be the Match, a bone marrow charity. "A stem cell transplant saved my life in 2012," says Roberts. "I'm grateful that my sister was the donor. So many times that is not the case. People think a family member is [an automatic match], but that doesn't happen," she explains. "70 percent of the time you need someone off of a registry like Be the Match."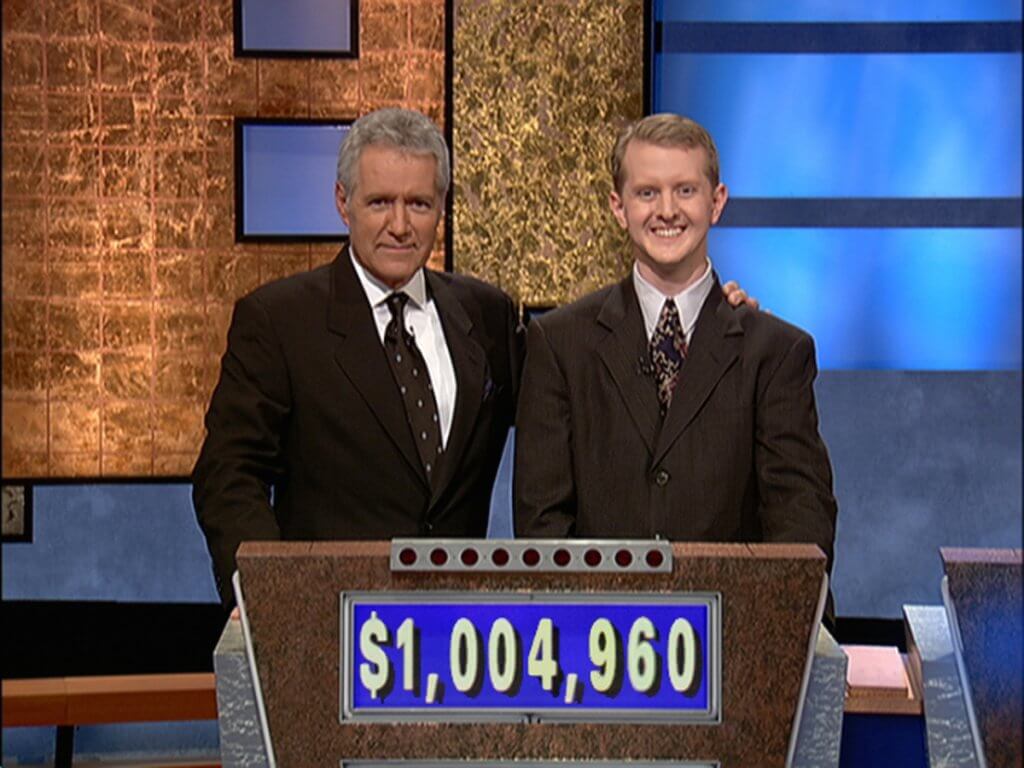 Alex's Cancer Journey
Alex Trebek told viewers in March 2019 that he had been diagnosed with stage four pancreatic cancer. Trebek underwent chemotherapy to treat his disease. Pancreatic cancer is typically treated through surgery, chemotherapy, and radiation.
Related: Detecting Pancreatic Cancer Early Is Crucial
Dr. Anirban Maitra, the co-leader of the Pancreatic Cancer Moon Shot at MD Anderson Cancer Center, explains in an earlier interview how and where this disease begins, and the need for early detection. "So the pancreas is an organ in your belly. And this is where pancreatic cancer arises," says Dr. Maitra. "Because the pancreas is inside the abdomen, it often doesn't have symptoms that would tell you that something is wrong with your pancreas."
Related: Remembering 'Diff'rent Strokes' and 'Facts of Life' Star Charlotte Rae, Who Beat Pancreatic Cancer and Lived to 92
"By the time individuals walk into the clinic with symptoms like jaundice, weight loss, back pain, or diabetes, it's often very late in the stage of the disease. Each year in the United States, about 53,000 patients get pancreatic cancer," says Dr. Maitra. "And unfortunately, most will die from this disease within a few months to a year or so from the diagnosis. And the reason for that is that most individuals, about 80%, will actually present with what we called advanced disease, which means that the cancer has either spread beyond the pancreas or into other organs like the liver, and so you cannot take it out with surgeries."
Challenges to Screening for Pancreatic Cancer
Coping with Cancer Loss
Losing a loved one takes its toll, and the grief may feel overwhelming. After her guest host stint, Roberts mentioned her late parents in the post-show interview; the anchor is familiar with the stings of loss – from parents to peers, like the late Trebek.
Seeking support through grief via resources like therapy and support groups can be a helpful way to begin healing. Camila Legaspi was in high school when she lost her mother to breast cancer and she credits therapy will helping her through that difficult period.
Related: Meghan McCain, 36, Shares Important Message for Those Facing Cancer-Related Grief: 'Let it Hurt, Let it Heal, and then Let it Go'
In an earlier interview, Legaspi says, "Therapy saved my life. I was dealing with some really intense anxiety and depression at that point. It just changed my life, because I was so drained by all the negativity that was going on. Going to a therapist helped me realize that there was still so much out there for me, that I still had my family, that I still had my siblings. The reality is, is when you lose someone, it's really, really, really hard. And it's totally OK to talk to someone. And I'm so happy that I talked to my therapist."
"Therapy Saved My Life": After Losing A Loved One, Don't Be Afraid To Ask For Help
Learn more about SurvivorNet's rigorous medical review process.