Ross Perot, the self-made billionaire known for his run as a third-party candidate in the 1992 presidential election, has died of leukemia at age 89.
Perot, who died in his home state of Texas surrounded by family and friends, will largely be remembered for the 1992 presidential candidacy, during which he ran unaffiliated with a major political party and won 19 percent of the popular vote. Although he did not ultimately win, many believe that Perot's percentage of popular votes contributed to then-Democratic President Bill Clinton's victory over then-Republican candidate George H.W. Bush (this is debated, though, as exit polls showed Perot drew votes from both parties almost evenly). Four years later, Perot ran for president again, this time as a member of the Reform Party (which he founded) and won eight percent of the popular vote.
Read More
RELATED: Diagnosing Leukemia
Perot was born in 1930, in the height of the Great Depression, surrounded by poverty. According to the AP, he spent his childhood in Texarkana, Texas, delivering newspapers from the back of a pony, but then later went onto make his billions by founding the Electronic Data Systems Corp. in 1962. The company, which made Perot the "fastest, richest Texan," according to a Fortune cover story in 1968, helped other companies—ultimately including the government—to manage their computer networks. By 2019, the year he would ultimately die of leukemia, Perot was ranked by Forbes as the 167th richest person in the United States.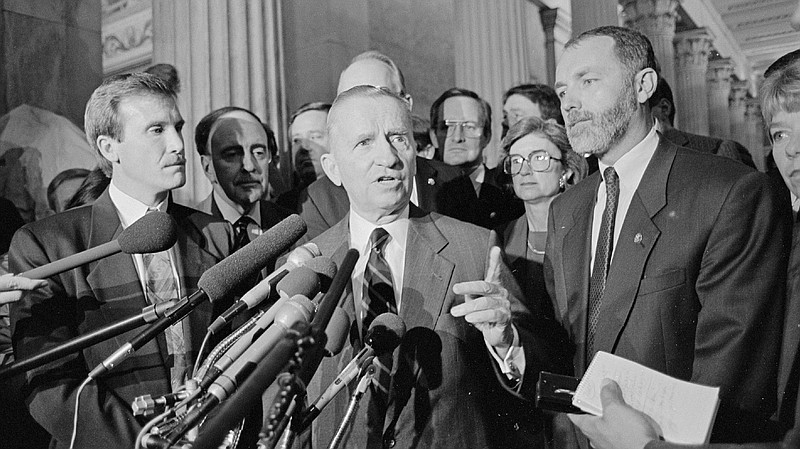 In addition to his third-party presidential candidacy, another notable moment in Perot's life was when he paid for a commando raid in 1979 to free two of the Electronic Data Systems Corp.'s employees who were captives in Iran at the time. The raid would ultimately go on inspire the popular book-turned-movie, "On the Wings of Eagles."
The Dallas Morning News has reported that Perot's death comes roughly five months after his initial cancer diagnosis. After doctors found his leukemia in February, Perot developed a dangerous secondary infection a month later. A spokesperson from Perot's family told the Dallas Morning News that the infection nearly killed Perot, but he fought back "in true Perot fashion."
Perot was indeed a fighter; he was not known to give up easily, whether it was in his business ventures (making billions from nothing), in politics (financing his own campaign to become the most successful third-party candidate in 80 years), or in his final battle: his journey with cancer.
RELATED: What are Blood Cancers?
Leukemia, the cancer that took Perot's life, is a blood cancer with a number of subtypes. Though Perot's specific type of leukemia has not been publicized, the most common type of leukemia diagnosed in older patients is called chronic lymphocytic leukemia (CLL). The average age of CLL diagnosis is about 70 years old. Because it is a disease that develops slowly, many people can live for years without experiencing symptoms from their CLL. The lack of symptoms, however, also makes it difficult to screen for CLL, and doctors often turn to a variety of bloods tests to confirm a diagnosis. Although CLL is the most common type of leukemia for adults Perot's age, there are a number of other types of leukemia Perot may have had, including acute myeloid leukemia (AML) and chronic myeloid leukemia (CML).
It is not clear what methods of treatment Perot received for his cancer, but standard treatment regimens for CLL (if that was indeed the cancer Perot had) include chemotherapy, immunotherapy, and a type of medication called monoclonal antibodies, which target a protein in CLL cells called CD20.
RELATED: The Effectiveness of Monoclonal Antibodies in Treating CLL
Americans nationwide are mourning the loss of the prominent figure.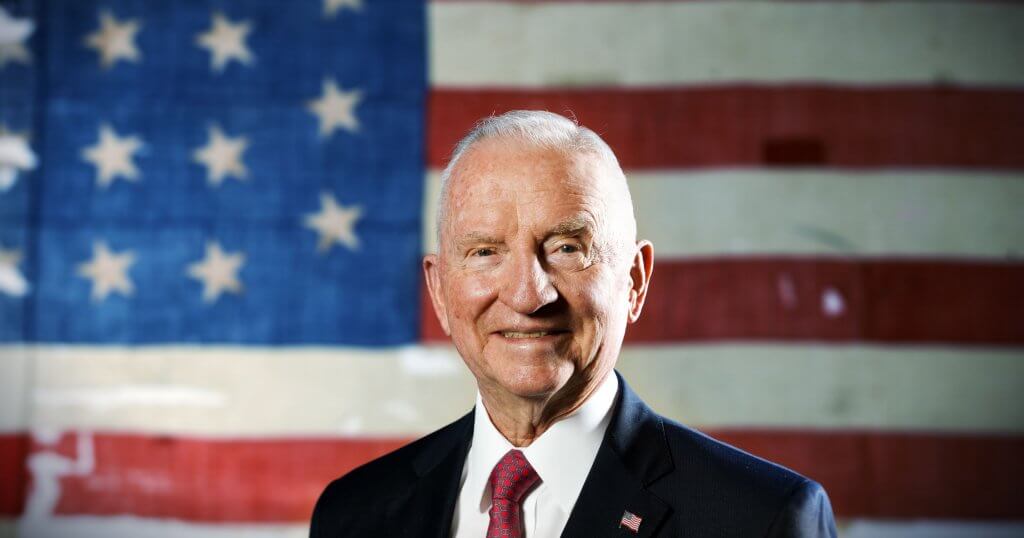 "Texas and America have lost a strong patriot," Former President George W. Bush said in a statement about Perot's death. "Ross Perot epitomized the entrepreneurial spirit and the American creed. He gave selflessly of his time and resources to help others in our community, across our country, and around the world. He loved the U.S. military and supported our service members and veterans. Most importantly, he loved his dear wife, children, and grandchildren. Laura and I send our heartfelt condolences to the entire Perot family as they celebrate a full life."
Learn more about SurvivorNet's rigorous medical review process.