New 'Black Panther' Film Starts Production
The second Black Panther film, Black Panther: Wakanda Forever, started production in Atlanta this week, without its former lead, the late Chadwick Boseman who passed from colon cancer in August 2020 at 43.
Colon cancer is screened for via colonoscopy, which looks for precancerous polyps in the colon.
People with a family history of colon cancer should begin screening early, before the age of 45, which is the age when people with an average risk of the disease should start screening.
The late Chadwick Boseman wasn't just a Marvel superhero as the lead in
Black Panther
, he was the first Black superhero featured in his own film in the MCU franchise; and the next film about the character,
Black Panther: Wakanda Forever
, started production this week in Atlanta, without its star, Boseman.
Related: Late Actor Chadwick Boseman Who Died from Colon Cancer Was Favored to Win the Oscar But Lost to Anthony Hopkins; He's Still a Hero
Read More
Everyone from the original cast – with the exception of Boseman, who passed away in August 2020 at 43 from colon cancer – will return to the film. The new Panther film will be directed by Ryan Coogler (who also directed the first film, which came out in 2018).
"It's clearly very emotional without Chad," Marvel Studios chief Kevin Feige said before the Black Widow Global Fan Event in Los Angeles. "But everyone is also very excited to bring the world of Wakanda back to the public and back to the fans. We're going to do it in a way that would make Chad proud."
Marvel has said that it will not replace Boseman's character with another actor, but instead, "honor his legacy."
Black Panther: Wakanda Forever is scheduled to hit theaters on July 8, 2022. Boseman didn't just make waves as a superhero, he also received a posthumous Oscar nomination for his role in the musical drama, Ma Rainey's Black Bottom.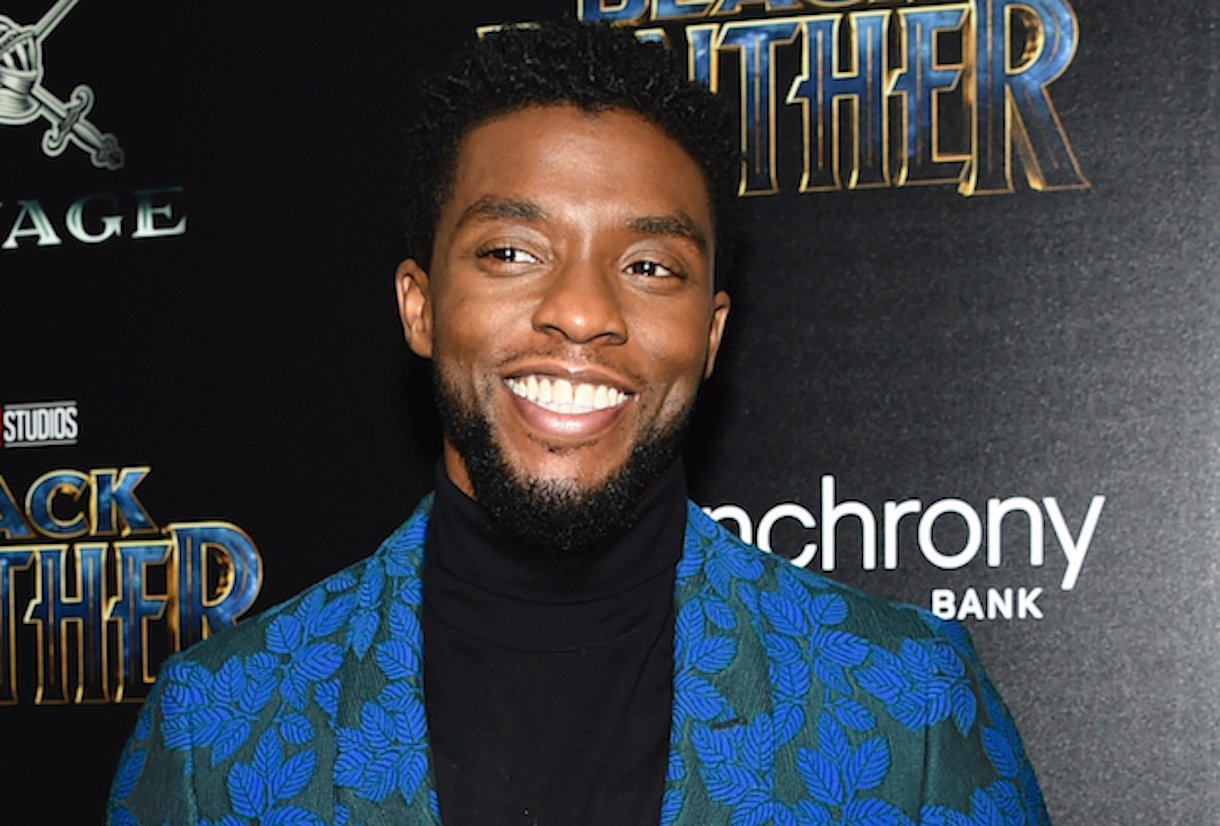 Chadwick's Cancer Journey
Chadwick Boseman privately battled colon cancer for four years and passed away from the disease in August 2020 at age 43. Boseman was diagnosed with stage 3 colon cancer in 2016, and his cancer eventually progressed to stage 4.
Related: Why Do So Few Black Men Get Colon Cancer Screenings? Closing the Racial Disparity Gap In Cancer at Forefront After Tragic Death of Chadwick Boseman, 43
After Boseman passed from colon cancer, his death created an elevated awareness around the need for screening for this disease. Despite this tragic event, its impact may have created lasting change and saved the lives of many people, due to increased screening awareness.
"Chadwick Boseman has had a profound impact on those that are going to need screening for colorectal cancer, those that have already been diagnosed, he brought this to the forefront," Colorectal Cancer Alliance CEO Michael Sapienza told SurvivorNet when Boseman received his Oscar nomination. "He was obviously an icon, loved and adored as an artist. And hopefully this will help health and equality, this will help drive down the screening age for colorectal cancer and get more people screened."
Related: Getting Cleaned Out for a Colonoscopy
Dr. Heather Yeo, a colorectal surgeon and surgical oncologist at Weill Cornell Medicine and New York-Presbyterian, says in an earlier interview, "Colon cancer is considered a silent and deadly killer. What happens is people often don't know that they have colon cancer. They don't have any symptoms. That's why we screen for colon cancer in the United States."
Related: 'You Don't Have Any Time To Waste': Chadwick Boseman's Widow Makes Emotional Plea to Black Community to Get Screened for Colon Cancer
Dr. Yeo says, "You should be screened for colon cancer, even if you have no family history. Once you have your initial screening colonoscopy, if there are no polyps and you have no high risk factors, usually once every 10 years is fine. Colon cancer is a slowly progressing cancer. If you have any family history of colon cancer, you should be screened about 10 years before your family member had colon cancer. So if you have a family member that was 53, you should be screened at 43."
Colon Cancer Screening is Extremely Important; Guidelines Now Say to Start at Age 45 if There Is No Family History
Screening for Colon Cancer
Colon cancer is typically detected via a colonoscopy, which looks for polyps – small white growths – in the colon, the majority of which are precancerous. Cedars-Sinai colorectal surgeon Dr. Zuri Murrell explains the polyp-removal procedure in an earlier interview. He says, "People often ask me, what do you do when you have a colonoscopy? What's done? Do you do biopsies? So a colonoscopy can be done for many things."
Related: Lowering Your Risk for Colon Cancer
"But when we're looking at a colonoscopy for colorectal cancer screening, what we do is we're looking for polyps, which are these small growths," says Dr. Murrell. "When we see a polyp, we actually physically take the polyp out through the colonoscope. What does that mean? That means we basically put a wire through with a little bit of a little flange at the end and we pull the polyp out."
Related: Monitoring After Surgery for Colon Cancer
Dr. Murrell emphasizes that this is a painless procedure, because there are no pain fibers inside the colon. "What happens is then when we take the polyp out, we send that to a lab, [where] a pathologist basically cuts up the little polyp and looks under a microscope."
Looking for Polyps During Colonoscopy 
Learn more about SurvivorNet's rigorous medical review process.