As a cancer survivor, I became eligible for a vaccination in my state, New York, on February 15. Just before that, I'd written an article for SurvivorNet about frustrations that survivors are facing nationally as they try to access the COVID-19 vaccine. I knew from my research that scheduling an appointment would likely be complicated. But I was unprepared for the drama that lay ahead.
Many who are eligible for the vaccine end up at the mercy of an overloaded scheduling system. I did manage to schedule a vaccine appointment; but without social media, a fast internet connection, invitations to groups that offer updates about appointment openings, and time to keep trying, I probably would not have. This is incredibly unfair. These kinds of advantages should not be required in order to secure important healthcare.
Read More
However, I've also discovered that lots of people, seeing the many glitches in the roll-out process, are stepping in to help. One member of a Facebook group dedicated to finding vaccine appointments stated that she has helped 102 senior citizens—strangers to her—book their shots.
Here's how things went for me.
Day 1: Lines that lead nowhere
I took my first tries at securing an appointment on February 14th—notified by a text from my fellow-survivor friend Jen that State-run vaccination sites had begun to allow appointments for those who would be eligible the next day. Jen texted me the website for appointments; I in turn shared it in a running group chat with a few survivor friends in New York. But many of them had seen it already; hot news travels fast. They too were sharing resources they had found.
The State website allowed me to join a "virtual queue" to make an appointment at a location near my home—the Javits Convention Center. I joined the line; twice. Both times, I waited about half an hour. But both times, when my wait time read 0:00…absolutely nothing happened.
It was hard to see the point of trying again.
There's an appointment-hotline phone number, and I called. My hold time, the recording said, would be 1 hour and 44 minutes. I put the phone on speaker—but after 40 minutes or so, I disconnected. I was not feeling lucky; and by then I had dinner plans to dress for. It was Valentine's Day, and my partner and I were going to a local restaurant with well-distanced outdoor seating and heat lamps. I turned to the more appealing task of putting together a decent outfit with weather-appropriate layers.
Related: Getting cancer treatment at home during the pandemic
Can I Get to Binghamton?
The next day, things became more intense. I posted my SurvivorNet piece to my Facebook page and in a few  writers' groups—adding that I was facing the same issues the piece describes. Suggestions and tips began flying toward me (props to my friends Jenna and Amy, who came through with several helpful resources). I was added to two Facebook groups for vaccine-resource sharing and told of a Twitter account that broadcasts last-minute availabilities.
I was officially eligible to be vaccinated at a hospital or an affiliated health center, as well as at the State sites. My list of websites to check was growing; but each one informed me that no spots were open. My friends in the group chat started to have some success with getting appointments; me, not so much. It felt like a miserable game of musical chairs, and I was over it already. I expressed my frustration in the chat, and my friends tried to boost my spirits. Michal mentioned that our cancer hospitals might soon help us pave our ways to a vaccine; Robin sensibly suggested contacting nurse friends who might have useful tips to access the shots.
My friend Joanna called, and we compared notes on which scheduling websites were helpful (or not). Meanwhile, Amy messaged to say she saw an upcoming open appointment slot at the State site in Binghamton, NY. Could I get there? My travel time to Binghamton is listed as 3 hours and 18 minutes. And of course, I'd be going round-trip twice. Still—it was something.
Related: 5 COVID-vaccine questions answered by an expert M.D. 
While I considered this, my phone rang. Another friend, Sherry, was calling to tell me to look—right away—at one of the FB groups I'd joined, which she'd joined as well. Sherry has already been vaccinated, and she's now helping others get appointments. Someone neither of us knows had posted "alternate links" to book appointments at the State vaccination sites.
The State's main website had put me in those virtual lines the evening before; and had said "no appointments available," for all the locations closer to me, since I'd woken up that morning. But Sherry had gotten through, via this alternate path, to the State's Jones Beach hub—an hour and change from me—and was booking me an appointment there for late March. While Sherry collected my information, I clicked—why not?—on the "alternate" Javits Center link that had also been posted.
It showed an appointment. Just one. Mid March, 5:45 PM. I pounced.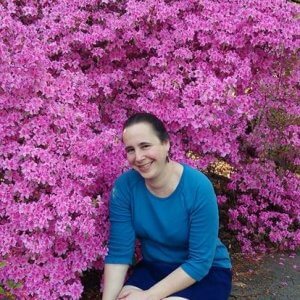 What's the rush, anyway? 
Why any of this worked, I had no idea. I cancelled my Jones Beach slot, while thanking Sherry again and again for helping me secure it. I thought of the person out there who'd scoop that Jones Beach appointment up just as I relinquished it. Shell-shocked, I stared at my appointment-confirmation email from the Javits Center and then got ready for bed.
The next day, I read in one of the Facebook groups for vaccinations that NY State had discovered these alternate links and shut them down. Even using them, I'd had to fill out a form attesting to my eligibility, under penalty of law; but I can understand that the State wants everyone entering the vaccine-booking process through the same channels. On the other hand, those channels haven't been working out too well for thousands of eligible people.
I feel ambivalent that I got my appointment in a way the State later deemed problematic. I also feel sorry for everyone who will end up waiting in virtual lines to nowhere; and who'll see "no appointments available" when there actually might be. The process as it stands seems like having lots of trains inside Grand Central Station and (let's pretend it's "normal times") a huge line of would-be travelers waiting outside the terminal—but with only one narrow door unlocked for them to enter the building.
Related: Combating racial inequality in cancer care
My eagerness to be vaccinated has to do with my cancer history—not because, as far as I know, my immune system is compromised, but because my ability to see doctors has been. I'm supposed to get four scans per year—two different types, every six months. This past year I've gotten one scan, total. Figuring out the logistics has been fraught; and one of my doctors stopped taking my insurance just before the pandemic began. In an effort to get back on track, I saw a new practitioner last week—and was appalled to find a crowded, chaotic waiting space filled with patients without masks.
So, yes, I would like to be vaccinated as soon as possible. I don't want to fall further behind on necessary tests in an effort to avoid COVID-19.
Related: 75% Drop in Cancer Screenings During Pandemic
Assuming vaccine supply holds up, I will get my vaccine next month, after a frenetic and often bewildering process. Meanwhile, I'll give back by helping others to schedule theirs—just as I was so generously aided, by friends and strangers alike.
Scheduling Your Vaccine: Tips From the Trenches
I would love to say that the official channels to schedule a COVID-19 vaccine are working very well and the process will be smooth. But here in New York, at least, that was not my experience. Some tips to consider:
Talk to friends who've had success in scheduling a shot about how they did it. They may know of resources that will help.
Think, and search, outside the box. For instance, is there a telephone hotline for appointment-scheduling in your state? Many people I know have gotten appointments by calling, if websites didn't help.
Social media is your friend here. There are Facebook groups and Twitter accounts, for example, dedicated to helping people make appointments. See what you can find for your city or state, via a Google search or by asking around.
Ask your doctors' offices—or any healthcare professionals in your personal life—for their advice on how to make progress.
Learn more about SurvivorNet's rigorous medical review process.