Friendship Through Cancer
Actress Shannen Doherty, 52, has taken some time to reflect on all that she's been through, the friendships she's made a long the way, and the strength she's mustered up through her metastatic cancer battle.
Doherty was first diagnosed with breast cancer in 2015. It went into remission in 2017 but returned as stage 4 cancer in 2019. Her breast cancer has since spread to her brain causing her to undergo surgery to remove a tumor in her brain.
Metastatic breast cancer also called "stage four" breast cancer means that the cancer has spread, or metastasized, beyond the breasts to other parts of the body. There is technically no cure, but advancements in treatments can dramatically improve outcomes and that is something to be hopeful for.
Supporting a friend or loved one with cancer can be hard. SurvivorNet suggests offering concrete ways to show the cancer warrior you care, allowing them to talk through their negative emotions with you, cooking them a healthy meal that they'll enjoy, doing activities with them that will lift their spirits and working to better understand their diagnosis if you're taking on more of a full-time caregiver role.
Shannen Doherty, 52, understands all to well that "better friends come along" amid life's changes that leave us wiser and stronger as she recently shared a motivational quote as she continues on her metastatic breast cancer journey.
Offering a glimpse into her outlook on life, Doherty posted a quote, by Preetam Mohanty, on her Instagram story this week.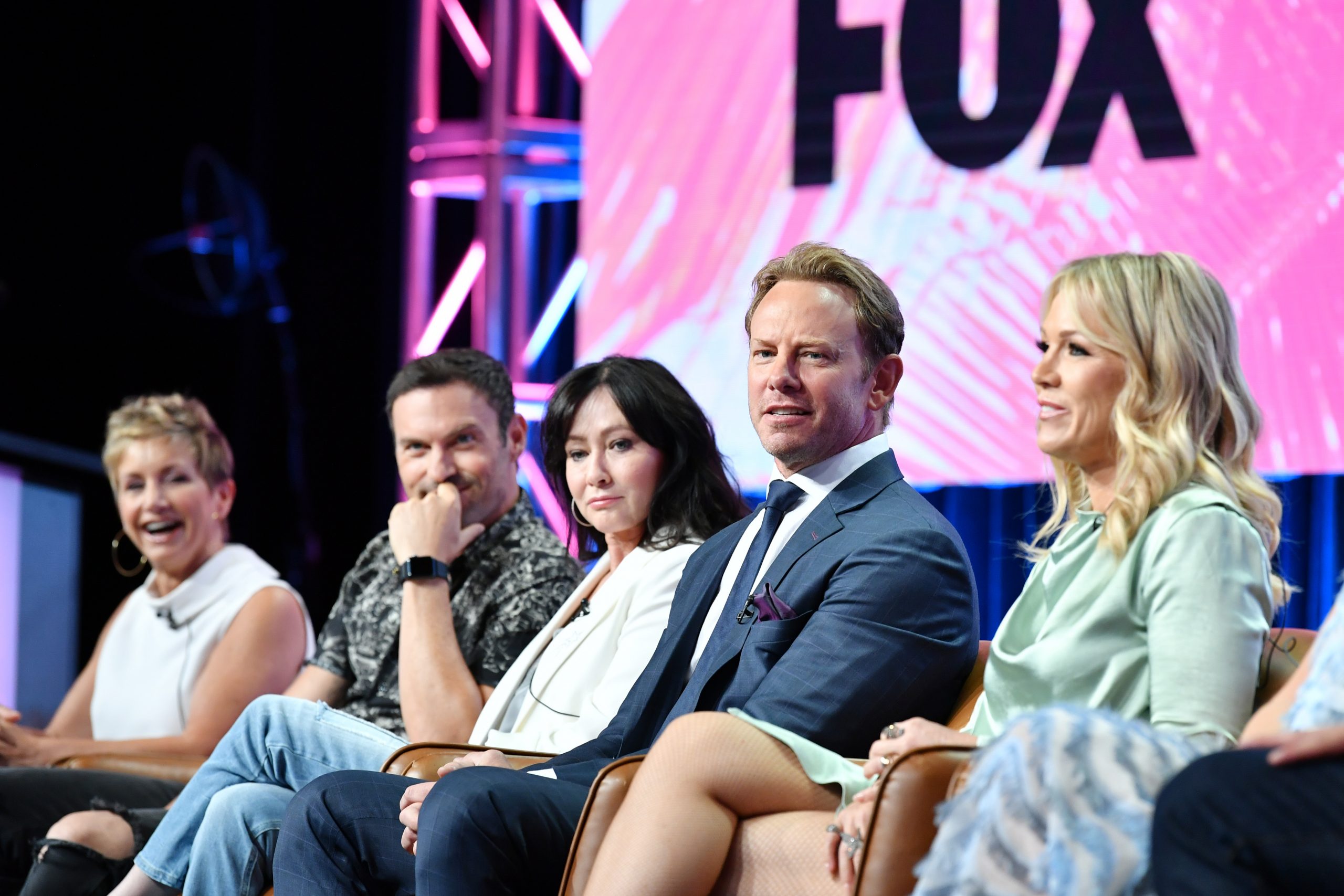 Read More
It reads, "Life changes. You lose love. You lose friends. You lose pieces of yourself that you never imagined would be gone. "And then, without you even realizing it, these pieces come back. "New love enters. Better friends come along. And a stronger, wiser you is staring back in the mirror," the quote concludes.
The inspirational reminder, shared by Doherty, was initially posted on podcast host and motivational speaker Mel Robbins' social media page.
Robbins wrote alongside a picture of Mohanty's wise words, "You'll be a stronger, wiser you if you not only stare back at your reflection in the mirror but also give yourself a high five."
View this post on Instagram
Doherty, best known for her roles in "Heathers," "Charmed," and "Beverly Hills, 90210," has had a busy year between undergoing cancer treatments navigating through divorce from her long-time husband Kurt Iswarienko.
Going through divorce and losing the bond with someone you once had can be tough, but Doherty's supportive friendships appear to be getting her through adversity.
In fact, her most recent Instagram post features Doherty and her best friend, Malibu real estate powerhouse agent Chris Cortazzo.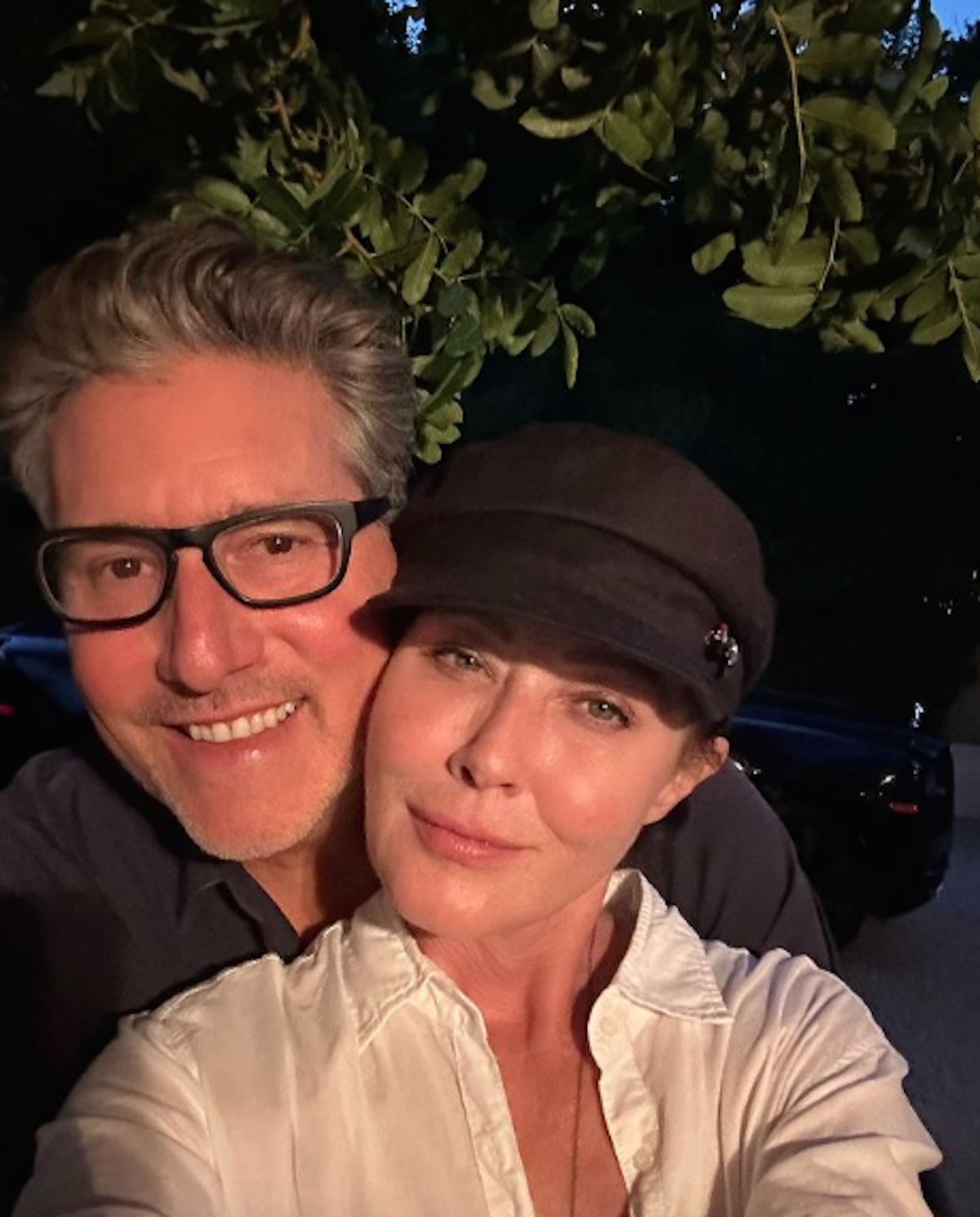 Just weeks before that, Doherty can be seen gathering with a large group of friends, which she dubs "The Tennessee Crew," at dinner.
"The Tennessee crew coming in strong. I love my people," Doherty captioned the photo of her and her friends huddled up.
It's great to see Doherty has maintained friendships throughout her life, but its important to know that losing friends or going through divorce will only make you stronger.
In a recent interview, Doherty's costar and friend Brian Austin Green described the actress as "a fighter."
"She's a fighter. She's been facing challenges over the last, gosh, decade now that are just, they're difficult things," Green said on the "Oldish" podcast.
"She is absolutely leading by example and showing people that even in the toughest of times, you can keep your head up and you can be a good person…and she is, she's an amazing person, and I think she's an inspiration for people, she should be."
Shannen Doherty's Cancer Battle
Shannen Doherty was first diagnosed with breast cancer in 2015 after she discovered a lump in her breast. For treatments the first time around, she underwent hormone therapy, a single mastectomy (the removal of all breast tissue from one breast), chemotherapy and radiation.
Sometimes Bad Things Happen — Enjoying Life, Even With Cancer
Then in 2017, Doherty was deemed to be in remission, however, the cancer returned just two years later in 2019 as metastatic, or stage four, breast cancer.
This time, the cancer had spread to other parts of her body making it a metastatic, or stage four, cancer diagnosis.
Doherty's breast cancer has since spread to her brain causing her to undergo surgery to remove a tumor in her brain, but despite her health struggles she hasn't lost hope and she always makes time for friends and family.
There is technically no cure for metastatic breast cancer, but that doesn't mean people can't live good, long lives with this stage of disease, thanks to hormone therapy, chemotherapy, targeted drugs and immunotherapy, as well as a combination of treatments.
RELATED: Shannen Doherty's Cancer Has Spread to Her Brain: Brave Actress Shows Unwavering Strength Amid Stage 4 Breast Cancer
Doherty took to Instagram earlier this year to recap how her cancer fight is going. She underwent her first round of radiation to her head on Jan. 12, 2023, followed by brain surgery to remove and biopsy a tumor on Jan. 16, 2023. The surgery she underwent is called a craniotomy.
Several neurosurgeons tell SurvivorNet that the procedure can allow patients with cancer in their brain to live longer, more vibrant lives, and this appears to be the case with Doherty who has recently been taken to Instagram to share photos and videos of her recent Italian getaway
Understanding Stage 4 (Metastatic) Breast Cancer
Stage 4, or metastatic breast cancer, means that the cancer has spread to distant areas of the body. Even though there is currently no cure for metastatic breast cancer, doctors have many options to treat this stage advanced stage of breast cancer. Shannen Doherty is a prime example as to how people can lead happy lives despite battling disease.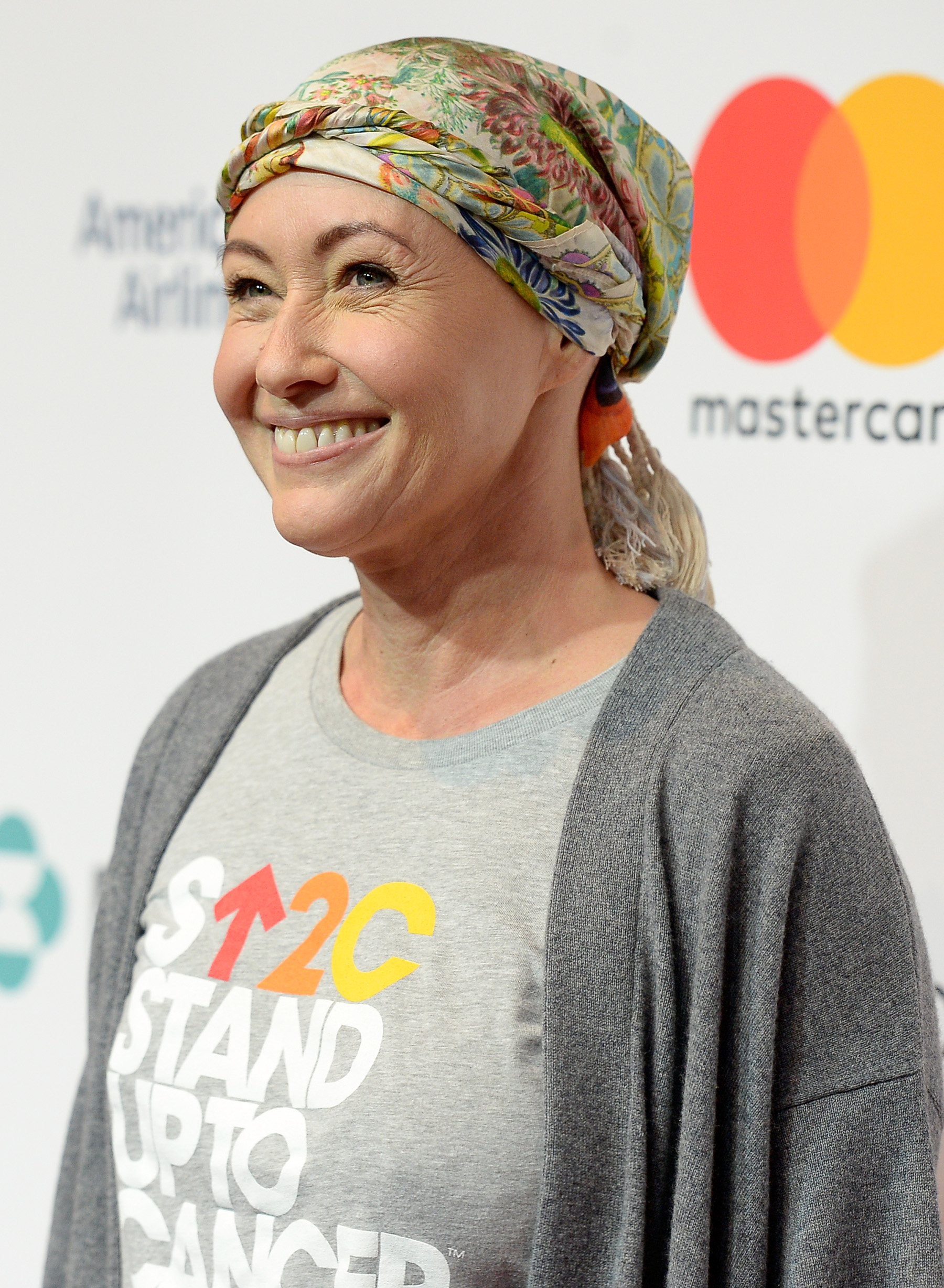 Hormone therapy, chemotherapy and targeted drugs are all options to talk to her doctor about, depending on your individual needs. Sometimes surgery and/or radiation is considered as part of the treatment, but mainly it is important to focus on improving your quality of life.
The treatment plan for metastatic breast cancer patients depends on the specific needs of the woman, whether they need an aggressive chemotherapy or depending on the doctor's assessment, they may benefit from another medication.
For hormone receptive positive cancer breast cancer patients, doctors try to see how long they can keep patients on oral therapies. Very often, newly diagnosed metastatic hormone receptive-positive breast cancers (where cells have either estrogen (ER) or progesterone (PR) receptors or both) respond best with different hormonal medications, and sometimes for many many years.
Treating Metastatic Breast Cancer
Dr. Erica Mayer, a medical oncologist at Dana-Farber Cancer Institute, says clinical trials have shown that hormone medicines are more effective when paired with targeted therapies. At some point, chemotherapy will be introduced. And according to Dr. Mayer, it's delivered at a dose and schedule that's as well-tolerated as possible.
"We are so lucky in breast cancer that we have so many effective and well-tolerated treatments," Dr. Mayer tells SurvivorNet. I'm so gratified to see that patients are doing better and living longer today with metastatic breast cancer than they have ever done before."
Bottom line, there are more and more options becoming available for patients to manage symptoms of advanced stage disease, and it's best to talk about specific treatment plans and what is best for you with your own doctor.
Do You Have HER2-Positive Metastatic Breast Cancer? Here's A Breakdown Of Some Of Your Treatment Options
The Importance of Support for Cancer Survivors
It is important cancer warriors in the midst of their fight to have a strong support system. So how can you support a loved on in your life who is fighting cancer? SurvivorNet suggests multiple ways you can do so.
Dr. Shelly Tworoger, a researcher at Moffitt Cancer Center told SurvivorNet that "there's a number of common things cancer patients can experience, such as anxiety, depression, financial toxicity, social isolation and sometimes even PTSD." So helping to ease those feelings is a great way to support your loved one.
You can help complete household chores or running errands during the day, which your loved one may not have the time or energy to do. Or, you can simply lend an ear so patients can talk through their feelings, which can help them cope with what they are experiencing during this difficult time.
Meanwhile, there are some practical tips to help you interact with your loved one in a meaningful way. Our experts suggest to avoid asking how you can help. Instead, be proactive and offer tangible things you can do for them to make their lives easier. That could include bringing them food, cooking them dinner or playing a board game with them, anything that will bring them joy.
READ MORE: Family Love and Support Makes a World of Difference During Cancer Treatment
You may also be interested in sending them gifts to help them through their cancer journey. Our gift guide for cancer patients offers several suggestions for meaningful items you can give your loved one, such as bubble bath supplies for a night of self care or a nice, warm blanket for comfort during a chemo session.
Licensed clinical psychologist Dr. Marianna Strongin says having people by your side during this "arduous chapter" your life can be very beneficial.
In a column for SurvivorNet, Strongin wrote, "Studies have found consistently that loneliness is a significant risk factor for physical and mental illnesses and the trajectory of recovery.
"Therefore, it will be important that you surround yourself with individuals who care and support you throughout your treatment."
RELATED: 'BS Never Ends': Actress Shannen Doherty, 52, Is Finding Humor Despite Cancer Battle and Divorce
That being said, it's very important to know your limits on what you can handle during treatment.
"Going through treatment is a very vulnerable and emotionally exhausting experience," she wrote. "Noticing what you have strength for and what is feeling like too much. [is] extremely important to pay attention to as you navigate treatment."
Bianca Muniz is both an ovarian and breast cancer survivor. She told SurvivorNet some of her friendships ended because certain people just couldn't understand what she was going through.
Two-time Cancer Survivor Bianca Muniz On How She Found a Support System Amid Treatment
"I've lost a lot of friends because people don't really know how to deal with what I'm going through," he told SurvivorNet."I didn't care to talk about what was happening with me. I just wanted things to be normal, and they didn't really understand how to do that."
But many people do see their friendships flourish during their cancer journey. For Monica Layton, it was the friendships and community of her church congregation that really gave her the support she needed during her ovarian cancer battle.
Ovarian Cancer Survivor Monica Layton Shares How Her Church Was Her Biggest Support System
"[I've] gone to the same church for a long time, so it's like another family that really supports me," she told SurvivorNet in a previous interview. "We're Episcopalian, and when I was having surgery my priest came to the hospital and stayed and prayed with my family the whole time, and it was a long surgery. And then he came back to the hospital every day to pray with me."
In addition to praying for her, Layton's church also sent flowers, cards and a prayer blanket and often visited her.
"They were so kind," Layton said. "I think my faith has been very important, crucial for me. Just the prayer really helps, I think."
Psychiatrist Dr. Lori Plutchik does say some cancer warriors may need to look beyond their existing relationships to find the support they need.
"Some people don't need to go outside of their family and friends circle. They feel like they have enough support there,"Dr. Plutchik told SurvivorNet. "But for people who feel like they need a little bit more, it is important to reach out to a mental health professional."
Seeking Support: The First 3 Things to Do after a Cancer Diagnosis
Dr. Plutchik says it's best to find a mental health professional with experience aiding people undergoing cancer treatment.
"Make sure that the mental health professional that you work it is reaching out, with your consent, to the rest of your team, to the oncologist, to the surgeon," she said. "It can also be helpful to reach out to family, friends, and any other caretakers that may be involved in the person's treatment."
Contributing: SurvivorNet Staff
Learn more about SurvivorNet's rigorous medical review process.
---