Finding Purpose Amid Health Challenges
Alex Trebek, 80, was diagnosed with stage 4 pancreatic cancer in March 2019. Despite the challenges of cancer, he continued to host "Jeopardy" until he couldn't any longer.
Colleagues who worked alongside him on the gameshow noticed something was amiss with his health because he would be in pain before show tapings.
Pancreatic cancer is a type of cancer that forms in the pancreas. It is more difficult to treat because symptoms usually don't present themselves until the cancer has spread or metastasized. Symptoms may include weight gain, back pain, and jaundice.
Trebek's wife Jean, 59, resorted to sound healing, cooking, leaning on her faith, and practicing gratitude to help her cope amid her beloved husband's cancer journey.
The grieving process comes in stages: denial, anger, bargaining, depression, and acceptance. These labels help us frame and identify what we may be feeling, and these stages can occur in any order.
When we lost beloved "Jeopardy" host Alex Trebek to stage 4 pancreatic cancer in 2020, coping with his passing was tough for his resilient wife Jean, 59, and his colleagues on the popular game show. However, a longtime supervising producer for the show is shedding light on Trebek's fighting spirit with cancer behind the scenes.
"Somehow he rallied," Jeopardy producer Rocky Schmidt shared with Fox News during an interview.
Read More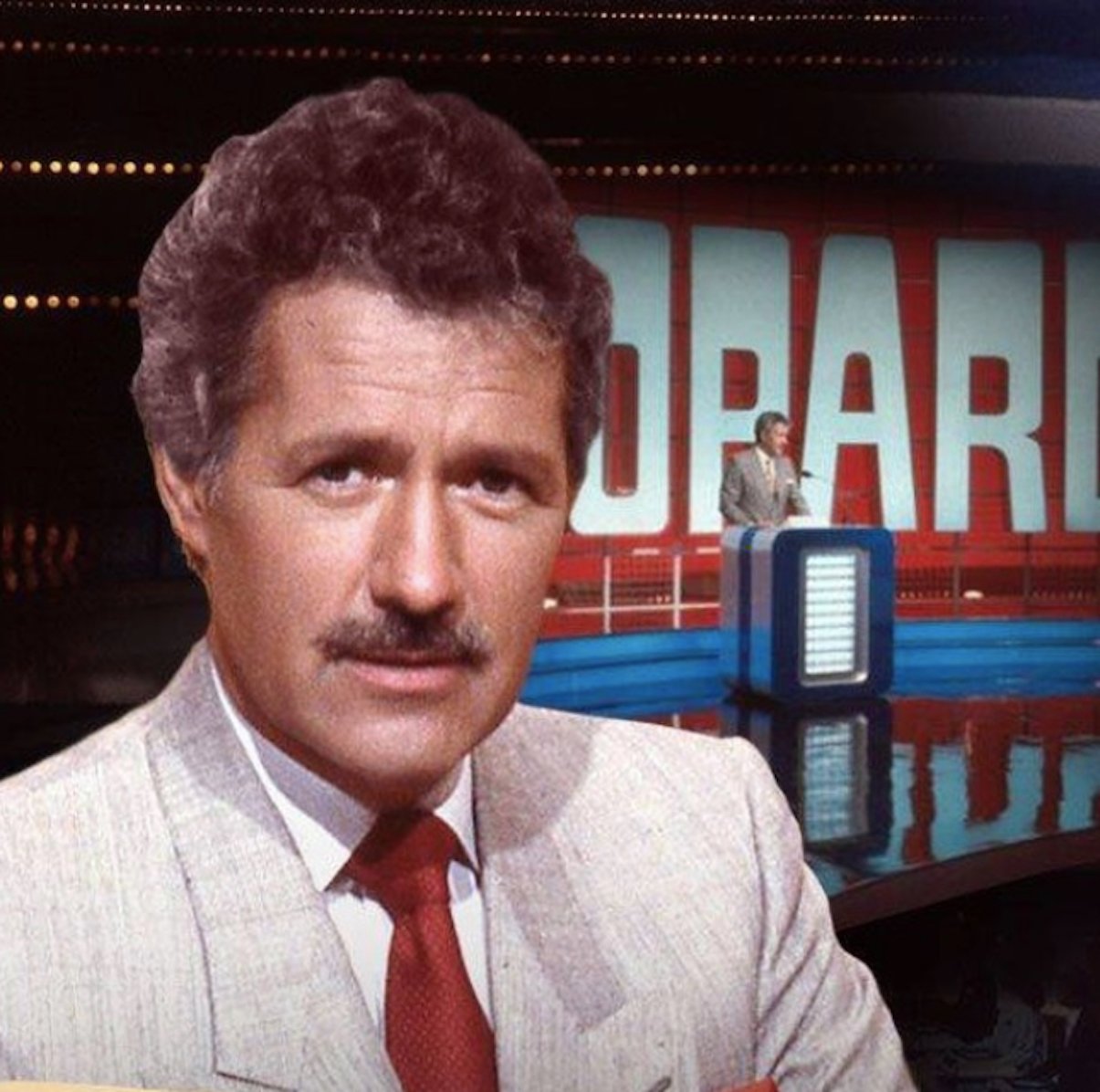 Schmidt indicated staff working on the game show could tell something was amiss with Trebek before he revealed his diagnosis. "He would go get made up and ready for the show…everybody would look at each other and go, 'I don't know if we're going to be taping today," Schmidt said.
Trebek had been the face of "Jeopardy" from 1984 until his passing. His tenure spanned 37 seasons or roughly 8,000 episodes. The show itself was created by fellow cancer warrior Merv Griffin who bravely battled prostate cancer.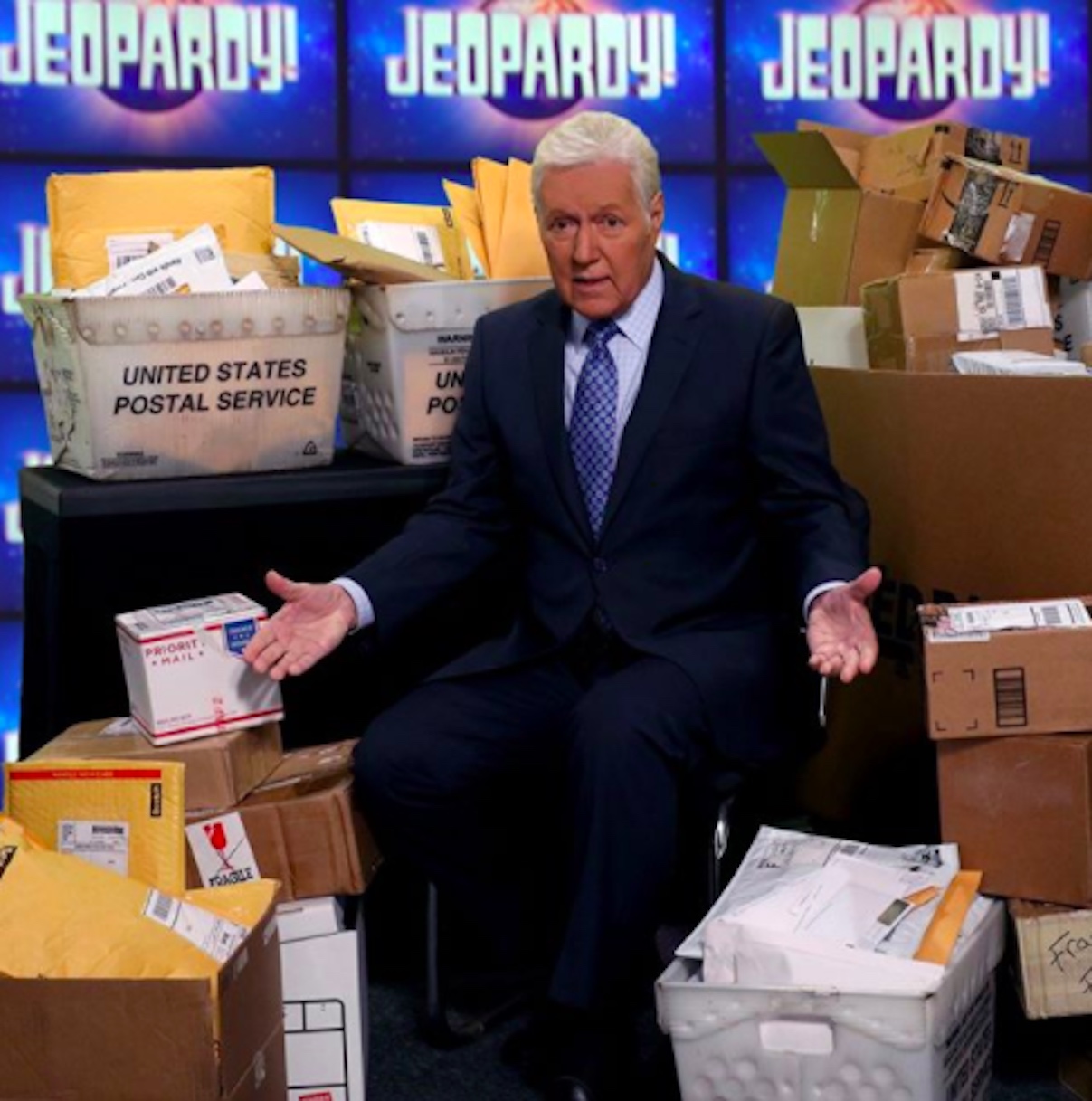 Trebek loved his job and worked through pain to fulfill his duties. Schmidt noted during production meetings, Trebek was noticeably struggling.
"When he was sick and taking medication…the pain the man had…you could watch him and it's like 'he's not going to make it to the conference room table'," Schmidt said.
Despite his lingering health challenges, Trebek continued to inspire those around him with his fighter's spirit. Eventually, the beloved host courageously shared his diagnosis with his colleagues which proved to be an emotional time for people working on the show.
View this post on Instagram
"Alex called…and told us he had stage 4 pancreatic cancer…Alex, from the very beginning, said, 'This is not going to affect anything'," Schmidt recalled.
Pancreatic cancer is a type of cancer that forms in the pancreas. It is more difficult to treat because symptoms usually don't present themselves until the cancer has spread or metastasized. Symptoms may include weight gain, back pain, and jaundice.
Dr. Allyson Ocean, a medical oncologist at Weill Cornell Medical Center explained pancreatic cancer is difficult to treat because the cancer cells have a barrier around them called the stroma which prevents cancer medications including chemotherapy and radiation from targeting and killing cancer cells.
WATCH: Dr. Allyson Ocean provides a breakdown of pancreatic cancer.
Despite his severe health condition, Trebek maintained a positive attitude and told his crew, "I plan on fighting this. Let's get back to work."
The father of three managed to work through his pancreatic cancer journey for more than a year and a half until November 2020.
Tributes poured in kindly remembering and honoring Trebek. As recently as August 2023, fans of the popular gameshow host continue to share their thoughts and feelings about his courage and perseverance.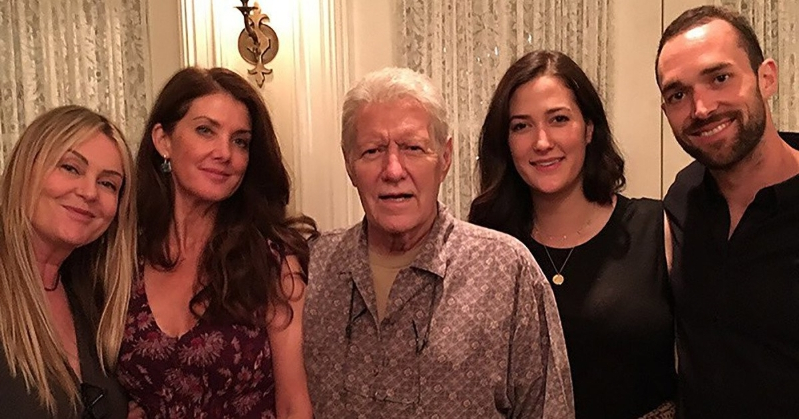 "Every night. I still can't get over it. Alex and Jeopardy were made for each other," Maryann Craven wrote on Instagram.
Perhaps no one was more impacted than his loving and supportive wife Jean. She revealed during Alex's year-and-a-half battle with cancer, she had to find ways to cope. She relied on several coping mechanisms to help manage her own anxieties. In November 2019, Jean spoke to SurvivorNet about the power of sound healing, and how it's helped her deal with uncertainty during her husband's pancreatic cancer battle.
She discussed, among other topics, her practice of sound healing, explaining that she uses a combination of crystal bowls and her voice to help people heal.
"It's like how, when a mother sings a lullaby to her baby, it's the intention in her voice that is calming the baby," Jean Trebek told SurvivorNet in an exclusive interview. "She's singing the words of love and beauty to this little baby, and the baby feels that in the vibration of her voice."
Trebek is a licensed practitioner of Religious Science at the North Hollywood Church of Religious Science. Being a practitioner, she said, means she will sit with someone dealing with a health challenge and, through her prayer, work with them to understand that despite outward changes, there's also within them "a power of presence; the eternal principle of life that is constant and changeless … something that my client can rely upon."
WATCH: Living in gratitude.
In addition to sound healing, Jean also resorted to cooking, writing in her journal, leaning on her faith, and practicing gratitude to help her cope with the loss of her longtime husband.
RELATED: Dr. Zuri Murrell explains how gratitude can influence treatment outcomes.
Alex Trebek's Cancer Journey
Trebek publicly revealed he was battling stage four pancreatic cancer in March 2019 and continued to bravely battle the disease in the public's eye till the time of his death. His willingness to go public helped raise greater awareness about this disease. In fact, the added awareness Trebek brought to pancreatic cancer has been dubbed "The Alex Trebek Effect" because advocacy organizations and online searching data for the disease saw an uptick at the time.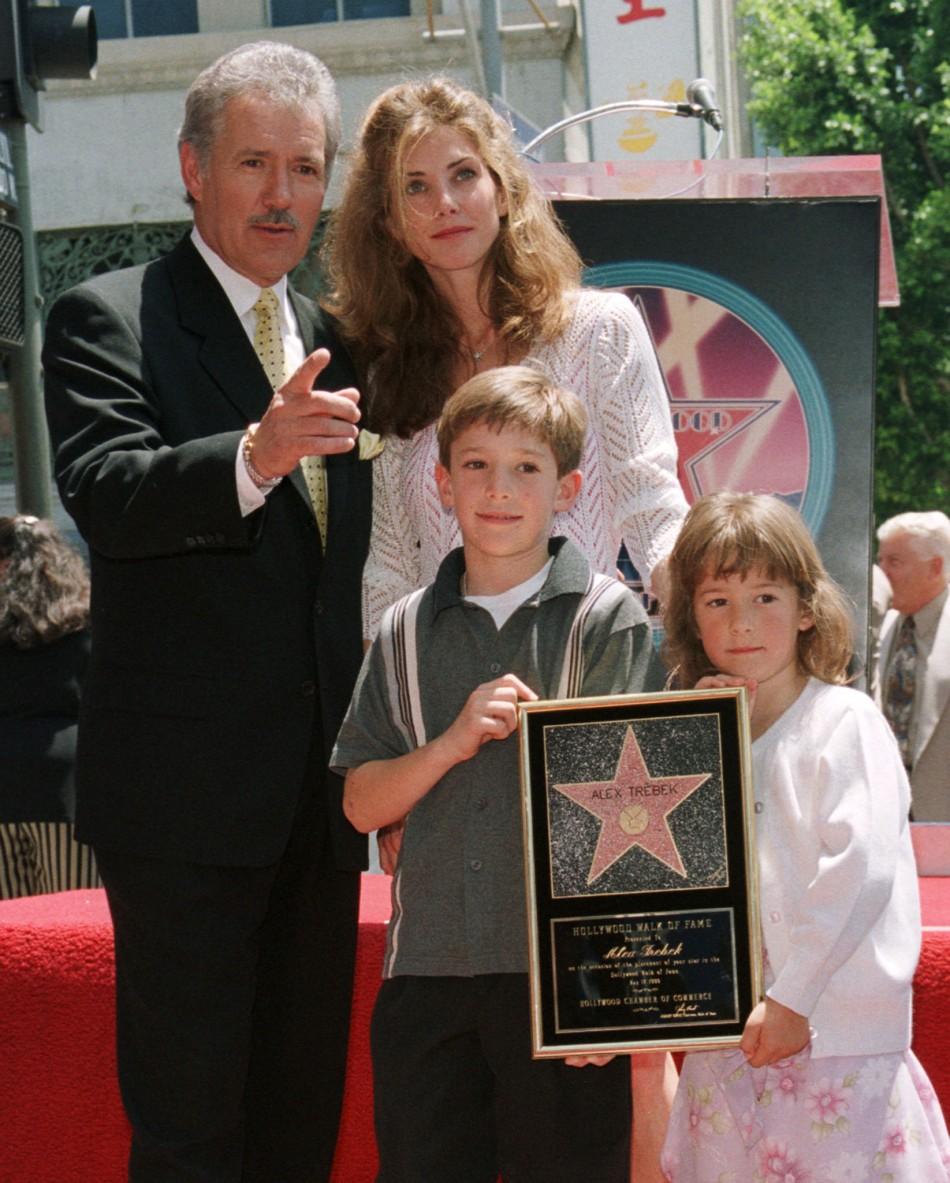 Trebek's treatment involved multiple rounds of chemotherapy. During treatment, he kept supporters updated on his progress. In May 2019, he revealed that some of his tumors had shrunk. However, by the Fall of 2019, his prognosis worsened.
"I had my last chemo end of last week, and I go in for a PET scan day after tomorrow, and then we'll have a better idea of where things stand," Trebek said at the time during an interview with The National under the Canadian Broadcast Corporation.
"If we've managed to get rid of some of the tumors, then it'll be great, and then I can go to immunotherapy because they've discovered that my cancer is a specific mutation that responds well to certain kinds of immunotherapy."
In an interview with "Good Morning America," Trebek said that he needed another round of chemotherapy after recent tests revealed "sky-high" numbers. As a result, he experienced rapid weight loss. Since he responded so well to his first round of chemotherapy, his doctors took him off his regiment, hoping to start immunotherapy shortly thereafter. Immunotherapy is a cancer treatment method that uses the body's immune system to fight off cancer cells. However, Trebek revealed that immunotherapy was not effective.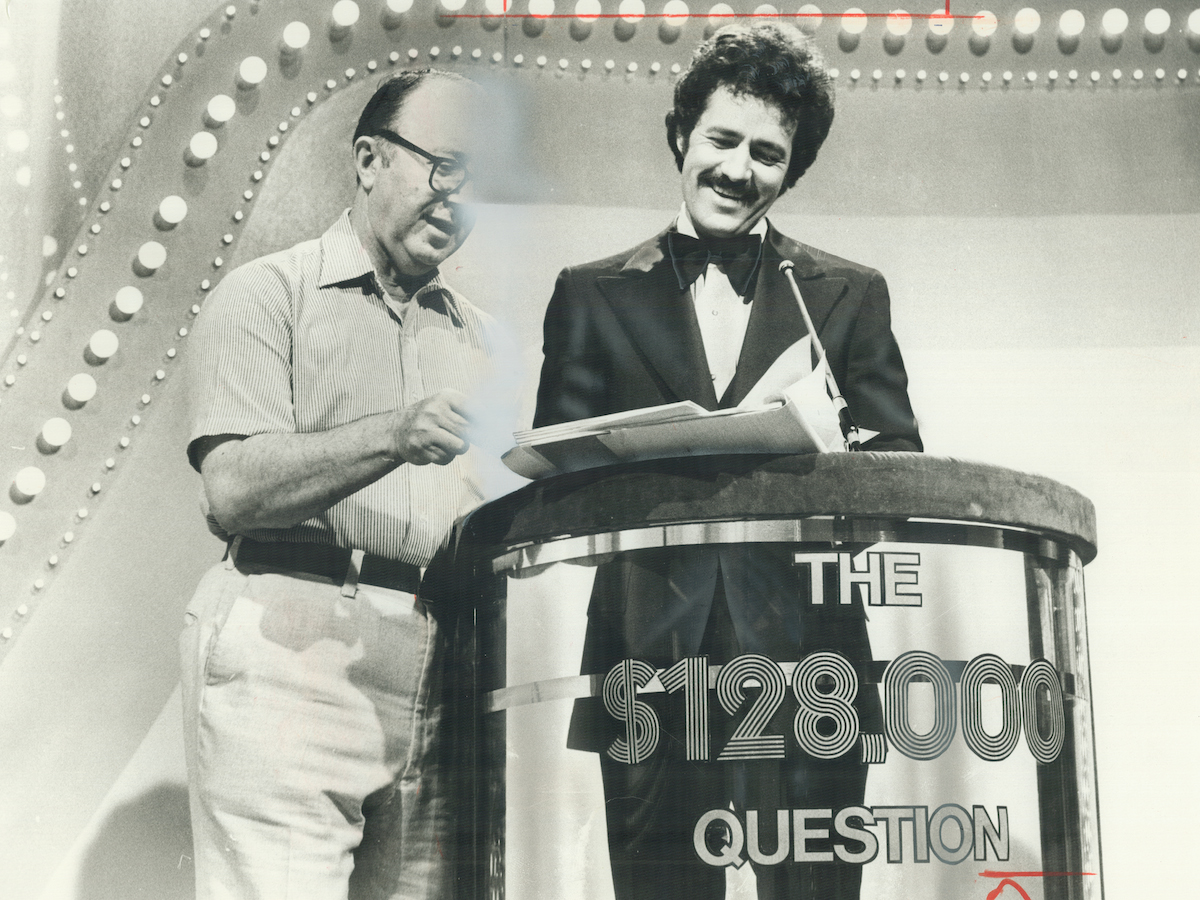 Dr. Diane Simeone, Director of the Pancreatic Cancer Center at NYU Langone's Perlmutter Cancer Center previously told SurvivorNet, "As a clinician who oversees the care of many individuals like Mr. Trebek, recurrence following what was considered successful treatment is, unfortunately, all too common."
"The more advanced a cancer is in Mr. Trebek's case, stage 4 the harder it is to keep it in check," Dr. Simeone added.
Dr. Anirban Maitra, the Co-Leader of the Pancreatic Cancer Moon Shot at MD Anderson Cancer Center, shed more light on the disease. "So the pancreas is an organ in your belly. And this is where pancreatic cancer arises. Because the pancreas is inside the abdomen, it often doesn't have symptoms that would tell you that something is wrong with your pancreas. By the time individuals walk into the clinic with symptoms like jaundice, weight loss, back pain, or diabetes, it's often very late in the stage of the disease."
How to Cope After Losing a Loved One to Cancer
When Trebek passed away after a long hard-fought cancer battle, coping with grief was tough for loved ones close to him. If you have lost a loved one to a health journey, SurvirorNet wants you to know that grief may look different for everyone.
The stages of grief are denial, anger, bargaining, depression, and acceptance. These labels help us frame and identify what we may be feeling. These stages can also occur in any order.
The length of time it takes to navigate these stages can also vary so it is important to give yourself grace and patience while navigating your feelings.
WATCH: Dealing With Grief Related to Health Problems
"It often gets better over time, but on certain days, it can look like depression, and on other days, people look perfectly normal and can function," Dr. Scott Irwin, a board-certified psychiatrist and Director of Supportive Care Services at Cedars-Sinai Medical Center, previously told SurvivorNet.
Dr. Irwin added that people who are grieving are coming to terms with "the change in their life, the future they had imagined is now different."
New York-based clinical psychologist Dr. Marianna Strongin says it may be helpful to remind yourself that these feelings are "meaningful yet temporary."
"If you approach them with compassion, kindness, and eventually acceptance, you will come away from this period in your life more connected to your resilience and strength," she wrote for SurvivorNet.
Learn more about SurvivorNet's rigorous medical review process.
---