Cancer Warrior On Film
Businesswoman Bershan Shaw has been filming scenes for Real Housewives of New York season 13, but it hasn't been confirmed if she is an official cast member.
Shaw is a two-time survivor, overcoming stage 4 breast cancer.
If cast, Shaw would be the first Black woman to be a cast member on the show.
The Real Housewives of New York (RHONY) 
might be stepping up their inclusivity game, and we're here for it. Businesswoman Bershan Shaw has been filming scenes for the show's next season, and as a breast cancer survivor, it's incredible to see this warrior get some much-deserved recognition.
"I beat breast cancer twice. I am a stage 4 breast cancer thriver and this journey has prepared me to live my best life."
Read More
Two
RHONY
cast members, Dorinda Medley and Tinsley Mortimer, left the show after season 12, and even though there's been no official word on who will replace them,
Shaw has been filming as a part of season 13
with the current cast — which would make her the first Black cast member in the franchise's history. Shaw is a businesswoman, motivational speaker, and two-time breast cancer survivor, with one diagnosis being stage 4.
She was first diagnosed at 33-years-old
, and underwent radiation for treatment. However, the disease returned two weeks before her wedding, and doctors said she might only have up to nine months to live. Despite the prognosis, she pushed through like a true survivor.
Shaw says her cancer journey has inspired her to take on any challenges presented, and inspired her to help others achieve their dreams.
Related: Why Are So Many of Bravo's "Real Housewives" Facing Cancer? How Their Fierceness Helps Them Fight Back
"I beat breast cancer twice," Shaw writes in her biography. "I am a stage 4 breast cancer thriver and this journey has prepared me to live my best life. I help transform the lives of leaders and business owners to get what they want from their business"
If anyone can take on the drama that comes with being a real housewife, it's certainly Shaw. She's already overcome a huge personal battle in her life, and is a warrior because of it.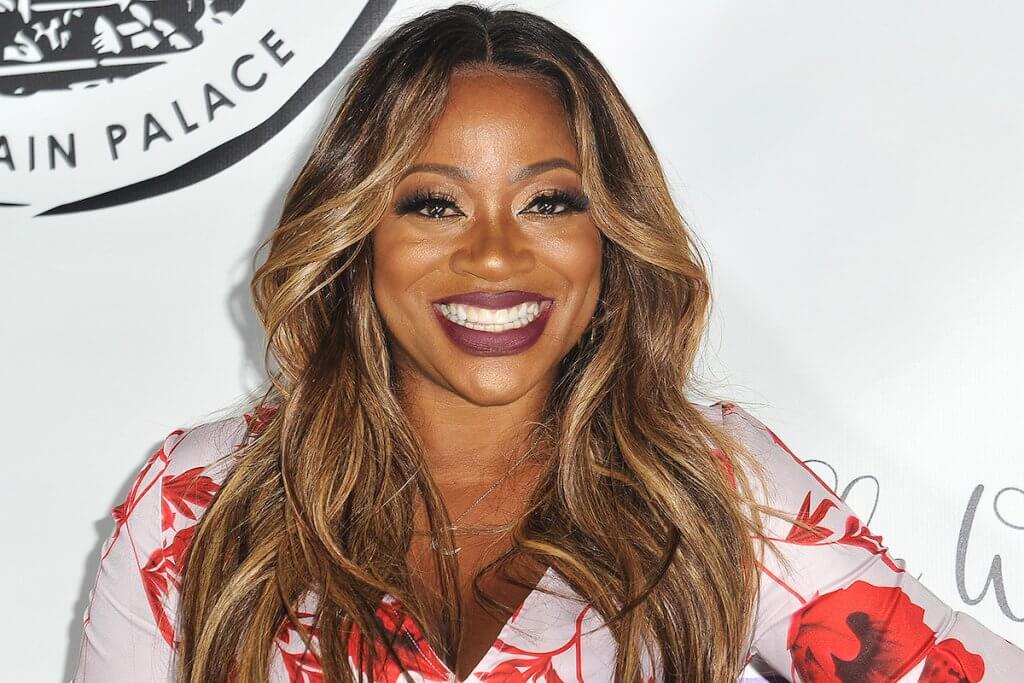 Navigating a Stage 4 Breast Cancer Diagnosis
Stage 4 breast cancer, also called advanced or metastatic, is when the disease has spread to other parts of the body and is no longer localized to the chest. Ultimately, there is no "cure" for advanced breast cancer, but thanks to decades of research, there are still a number of treatment options available to women to keep the cancer maintained. While consulting your doctor, options may include hormone therapy, chemotherapy and targeted drugs. For some patients, surgery or radiation may be considered.
Related: The FDA Just Approved a Promising New Drug for Metastatic Breast Cancer
"Technically metastatic breast cancer is not curable, but it is highly, highly treatable, especially depending on the type of disease that a woman can have," Dr. Elizabeth Comen, a medical oncologist at Memorial Sloan Kettering Cancer Center, tells SurvivorNet. "So the first step with someone with stage four breast cancer is to try to figure out where is the metastatic breast cancer, meaning where did the breast cancer spread because that's what defines stage four breast cancer."
Clinical trials are also a good option for women facing advanced/metastatic breast cancer, which features new and exciting research being developed by experts.
Dr. Elizabeth Comen breaks down an overview of stage 4 breast cancer breast cancer
Learn more about SurvivorNet's rigorous medical review process.