The 'Katie Couric Effect'
In the months after Katie Couric underwent a colonoscopy on live television, the rate of people getting colonoscopies in this country jumped by 20 percent.
Colonoscopies are recommended for those 45 or 50 with average risk factors and should be performed every 10 years thereafter.
Regular screenings are one of the most effective ways to prevent and detect colon cancer.
You probably know Katie Couric as the bubbly co-host of the
Today
show who graced our screens for years. What you might not know, however, is just how much of an impact she made when she underwent a colonoscopy on television in 2000. So much of an impact, in fact, that it's called the "Katie  Couric effect."
After her husband died of colon cancer in 1998, Couric went public with her campaign to educate people about the life-saving procedure that can detect the disease. A study out of the University of Michigan in following years found that in the months after Couric's colonoscopy aired, the rates of people getting colonoscopies in this country went up by more than 20 percent.
Read More
Related: TV Journalist Katie Couric Opens Up About 'Survivor Guilt' She Felt After Losing Husband to Cancer: 'I Tried to Protect Him'
Other celebrities who have gone public with their health screenings and battles, have likely had a similar, albeit perhaps not as widely measured effect. But their impact can be felt. So, what is it about prompts from celebrities that spur people to action when traditional medical advice might not?
"Many people are busy with their lives, particularly this past year, many people have been taking care of sick loved ones or children and having time for self care has fallen by the wayside," Dr. Heather Yeo, associate professor of surgery and associate professor of population health sciences at Weill Cornell Medical College and associate attending surgeon at New York-Presbyterian/Weill Cornell Medical Center, told SurvivorNet. "(Celebrity) events such as these help remind people about the importance of screening, they can help people to know their risks, they can help people to understand the benefits. These events help draw awareness to the disease, help to prompt people to get checked out, and can help decrease the stigma for those with cancer. And of course can help raise money for research and treatment."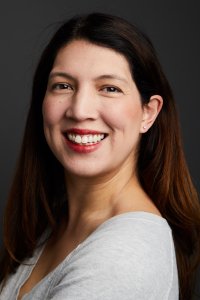 Why Colonoscopies Matter
Colon cancer is one of the most common and deadly cancers in this country, but many cases can be prevented with regular screenings. In fact, according to research, regular screenings could prevent as many as one-third of colon cancer cases.
That's huge, but it takes people actually undergoing the procedure, which is why attention from celebrities, such as Couric, are so welcome.
Related: Oscar-Winning Actor Jamie Foxx is the Latest Star to Step Up for Colon Cancer Awareness: 'Take Control of Your Health and Get Screened'
So, who should get screened? The U.S. Preventive Services Task Force recommends that people between the ages of 50-75 get screened regularly for colorectal cancer. The American Cancer Society recommends that screenings begin even earlier, at age 45. If all goes well and no polyps are found, the good news is that people don't need another colonoscopy for 10 years. If any polyps are found, then your doctor may recommend colonoscopies more frequently.
Eliminating the colonoscopy cringe-factor
As effective as they can be at cancer prevention and detection, the mere mention of the word colonoscopy makes many people wince.
Dr. Leah H. Biller,  a medical oncologist in the Gastrointestinal Center at Dana-Farber Cancer Institute, says unfortunately, there is still a stigma around colonoscopies (and bowels in general).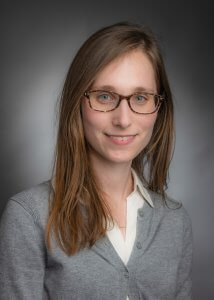 "It is very important that we try to normalize colonoscopies so that they do not seem so 'painful' or 'gross,'" Dr. Biller tells SurvivorNet. "Colonoscopies save lives. Events like Katie Couric's TV appearance can help highlight the importance of colonoscopies and reduce the stigma."
She said colonoscopies are a very special tool in the cancer prevention portfolio.
"Unlike many tests that we do, colonoscopies can not only detect/diagnose cancers but also importantly can prevent cancers," Dr. Biller says. "During the procedure, gastroenterologists are able to remove polyps (some of which have the potential to turn into cancer), and thereby may prevent colorectal cancer from developing in the first place."
Related: Facing a Cancer Diagnosis as a Single Parent: "I Knew I Had to Fight for My Life"
While people often dread the procedure and prep, Dr. Biller says it's not nearly as bad as most people imagine.
"One of the big misconceptions about this test is that it will be painful or very uncomfortable," Dr. Biller tells SurvivorNet. "Patients are monitored during the colonoscopy and can be given additional medication if they have any discomfort. Patients often wake up from the procedure and do not remember having even started!"
"You Shouldn't Die From Embarrassment": Colon Cancer Can Be Prevented
She said there's also a lot of fear about colonoscopy "prep", where patients need to drink medications to help clear out the stool in their colon – often causing loose stools and diarrhea. The goal of the prep is to enable gastroenterologists to have a good view of the entire colon, and if there is stool left behind, they may not be able to see everything and could miss a polyp or even cancer.
"I think most people worry about the prep," Dr. Yeo said. "While it's not fun, if having diarrhea for a night prevents cancer, it's worth it."
Common Misconceptions About Colon Cancer
Dr. Yeo added that in addition to screenings, colon cancer is also often preventable by controlling some environmental factors such as eating less red meat and less sugar, drinking less alcohol and eating healthier foods, like foods with fiber. She says it's  estimated that 50 percent of colon cancers are directly related to modifiable health behaviors.
Katie Couric Continues the Fight
Couric didn't stop after she televised her colonoscopy, either. In the years since, she's continued the fight, founding the nonprofit organization Stand Up to Cancer in 2008. Recently, they announced a collaboration with Exact Sciences, a diagnostics company with a mission to increase colorectal cancer screening and prevention in medically-underserved communities.
And she hasn't stopped getting her own colonoscopies and publicizing them either, even getting his and hers versions with her current husband,  John Molner.
View this post on Instagram
Couric also recently appeared as a guest host on Jeopardy, earning Stand Up to Cancer a donation of more than $230,000 and raising awareness all the while.
The bottom line is that while celebrities like Couric often spur people to action, we all need to take responsibility for our health. Colonoscopies can save lives, and not getting them as recommended puts you at needless risk.
Learn more about SurvivorNet's rigorous medical review process.