A lot of doctors tell us that people come into their offices and ask, "Is someone hiding a cure for cancer?" After a cancer diagnosis, a surprising number of patients wonder if the health system, doctors, or pharmaceutical companies somehow have a cure for the disease and are choosing to hide it.
Memorial Sloan Kettering's Dr. Elizabeth Comen, who also serves as a medical advisor to Survivornet, says that she encounters patients who believe a secret treatment is being withheld. "It's scary sometimes that people come to my office with conspiracy theories, assumptions about what my intentions may, or may not, be as a physician."
Read More
"It makes me very sad because there must be some element of a lack of trust," says 
Dr. Comen
, "or is there anything that I could have said or done differently?"
One way to measure the distrust, and perhaps the dissatisfaction, with the current cancer treatment system is the embrace of alternative therapies. According to a 2018 survey by the largest group of oncologists in the country, nearly 40 percent of Americans believe that alternative therapies alone—such as vitamins, minerals, or diet—can cure cancer.
In the recent wave of cultural and political "dialogue" in the country, there has once again been the suggestions that one or group may have the cure for cancer and are keeping it a secret.
RELATED: Is Someone Hiding the Cure for Cancer?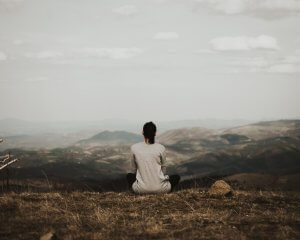 SurvivorNet has spoken with a number of doctors who tells us that on a regular basis they encounter patients who simply don't trust the medical system or are wary of their doctor personally. In some cases patients believe they aren't being told the full story about their treatment or options.
Dr. Elizabeth Comen, a Medical Oncologist at Memorial Sloan Kettering Cancer Center, answers the question: is someone hiding the cure for cancer?
Dr. Comen says that she has tried to find ways to break through that trust barrier with patients, "It's not about bullying, it's not about convincing them, but helping to earn their trust so that they know that my intentions are good."
"My intentions are very clear, and I can really only speak for myself, but I've dedicated my life to treating cancer patients. I look forward and desperately hope to be out of a job one day," she added.
Trust issues around alternative therapies
Dr. Jason Westin, Oncologist and Lymphoma Researcher at MD Anderson Cancer Center, told SurvivorNet that he's encountered conspiracy theories in the context of patients who want alternative therapies, and think that doctors aren't offering these therapies as part of a plot. "The reason that many alternative therapies are not utilized at big cancer centers is because they've not worked very well in a research setting that evaluates these treatments," he said.
"Many patients wonder, 'is there some conspiracy where we're hiding a treatment that might be great for us?'" he said. He answered the question clearly and firmly, "Absolutely not."
Dr. Westin, like Dr. Comen, was very clear about his commitment to finding the best treatments to suit each patient and their disease, "When we see our patients who are not doing well, it bothers us. We wanna do better for our patients. And so if there was any treatment that worked great for lymphomas, we'd be studying it and we are studying it."
Trust issues around clinical trials
SurvivorNet also spoke with a  metastatic breast cancer patient  named April Knowles. Knowles was "dying to participate in a clinical trial" at the time, and brought up conspiracies theories around access to the often coveted drugs in clinical trials.
"I think that the reason people don't have easier access to clinical trials is not a conspiracy… it's not anything," she said. "It's just the industry is very slow to change. We're still having to travel for clinical trials, to get bloodwork done, instead of being able to do it at our local hospitals."
Learn more about SurvivorNet's rigorous medical review process.