Eight-year-old Princess Walnut is a breast cancer survivor who's been through a bilateral mastectomy while dealing with an existing thyroid condition. People call her a fighter and a survivor who has "taken it in stride, appreciating every day and living her life to the fullest."
Princess Walnut is also a cat. Yes, cats can get breast cancer. They're technically called "mammary tumors" in cats, and their most common in older cats like Walnut that haven't been spayed.
Read More
Now that Princess Walnut has finally been spayed and has undergone a bilateral mastectomy to remove her breast cancer tumors, her breast cancer is in remission. According to Laura Cassiday, who works with the
Chesapeake Cats and Dogs
animal shelter where Princess Walnut currently lives, the cancer-free kitty is ready to find a new "furever home" — and she wants her new owner to be a breast cancer survivor, too.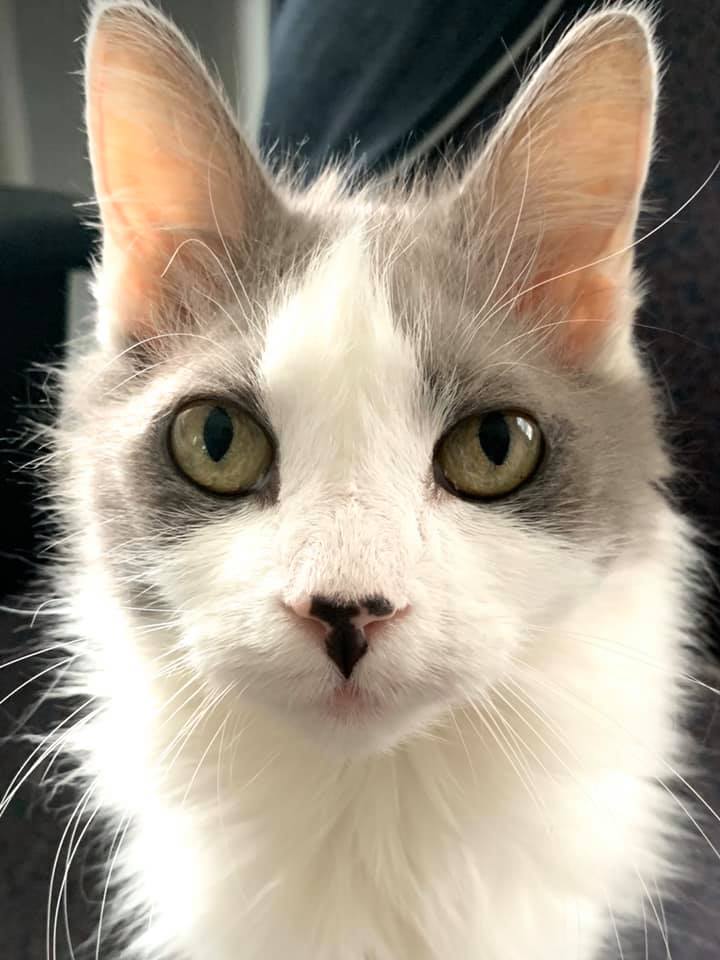 "Walnut's adoption fee is waived to a fellow cancer survivor," Cassiday wrote in a Facebook post announcing that Princess Walnut is looking for a home. "She thinks it would be great to have a partner in life who understands her, so they can cheer each other on. Walnut's adoption fee is waived to her special forever person. She's already unstoppable — imagine how the two of you would be together!"
The Facebook post received well over 500 likes and about 50 comments (many from breast cancer survivors).
"I wish I lived close (I'm in Texas)…. I am a breast cancer survivor AND I take thyroid pills daily," wrote one commenter.  Other commenters expressed prayers and support for the cat. One wrote, "She is aptly named—tough as a walnut!"
Pet Therapy — How Furry Friends Can Help During Cancer
For a lot of people who have cancer or have survived cancer, caring for a pet can provide a great deal of comfort and happiness. Many comprehensive cancer centers also have programs that bring visiting pets to patients. SurvivorNet recently spoke with a 72-year-old man named Richard Marx. Marx was diagnosed with bone marrow cancer, and as he told SurvivorNet, his little dog Bowie has been playing a major role in helping him cope.
Richard Marx spoke with SurvivorNet about how pet therapy really can help during cancer.
"When I'm doing the chemotherapy and I'm waiting and time's going by and maybe I'm worrying about my numbers or how my treatment is going and all of a sudden a cute little dog goes by, hey, I'm not thinking about those things," Marx told SurvivorNet. "I'm only thinking about that dog and how that dog is going to feel it in my lap. So that's one of the greatest things."
RELATED: Lemurs Get Breast Cancer Too– And This Adorable Creature Just Got a Mastectomy
Marx also pointed out that the benefits of pet therapy have been established, and many hospitals now have programs that involve bringing animals to visit patients in the hospital.
"There is research to show that having animal-assisted visits [in the hospital] is helpful to patients going through cancer in terms of lowering blood pressure, reducing anxiety, decreasing depression, and overall helping patients feel less isolated," Marx said.
Learn more about SurvivorNet's rigorous medical review process.
---