A lemur named Caera at the Pittsburgh Zoo & PPG Aquarium faced surgery to have her two cancerous breast tumors removed.
The eleven year old ring-tailed lemur was diagnosed with breast cancer, after a zoo keeper found swelling near her breast.
Read More
"We are hopeful with this surgery that Caera will have a long, happy, cancer-free life. Animals are extremely resilient," Ginger Sturgeon, the zoo's director of animal health, told
WPXI Pittsburg
. "They have a great capacity to heal."
In recent years, there has been an increase in attention to animal cancer care, as people are paying more attention to their pet's illnesses and needs.
The surgery seems to have gone well. "Initial test results from Caera's lumpectomy surgery showed that she had two separate tumors," said Sturgeon.
The two tumors were slightly different, but both were situated within the ducts that bring milk to the nipple. "One was a ductal carcinoma and the other was a tubulopapillary carcinoma," said Stureon.
And even though she needed two surgeries, Caera's cancer isn't that aggressive. "Unfortunately," said Sturgeon, "based on the histopathology [microscopic examination of body tissue], Caera required a second and more extensive surgery but the good news is that Caera's cancer is relatively low grade."
Dr. Jack Demos, founder and medical director of SurgiCorp International, assisted Sturgeon with the surgery.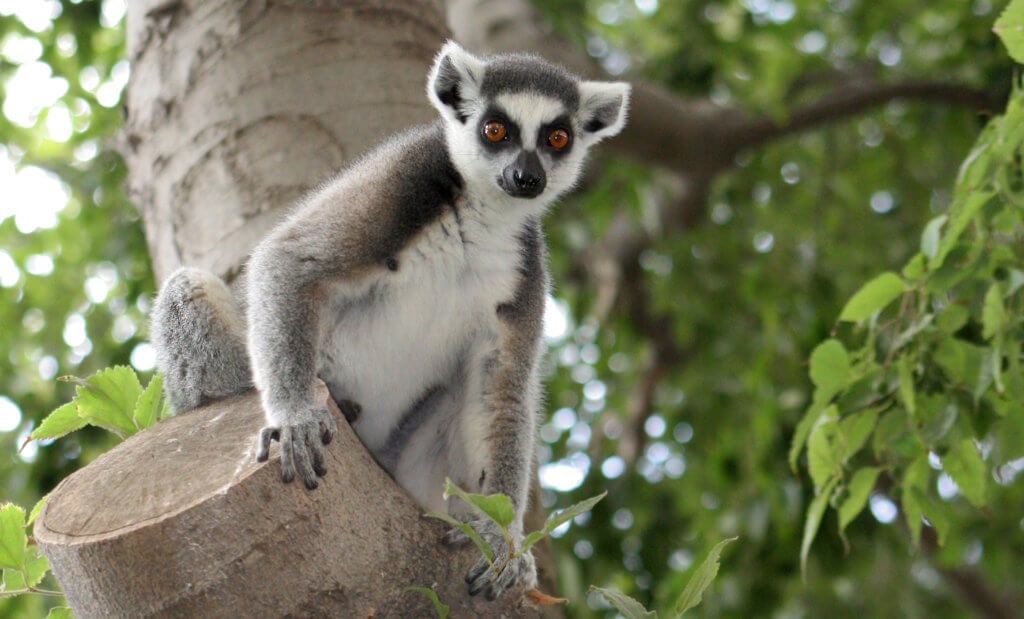 Lemurs are most commonly found on the island of Madagascar
Zoo officials said Caera is resting. She will soon be returned to the Tropical Rain Forest Complex she calls home. In the meantime, Caera's doctors with monitor her, and give her anti-inflammation drugs.
Learn more about SurvivorNet's rigorous medical review process.