An Incredible Hero
Dr. Kimberly Dalal served in the U.S. Air Force for four years, and now works as a surgical oncologist specializing in pancreatic cancer.
She served from 2006 to 2010; while deployed in Afghanistan for four months she operated on a 10-month-old boy who had a tumor in his abdomen — he's 14 years old now.
Dr. Dalal is a surgical oncologist at Sutter Health and is part of a task force to ensure all pancreatic cancer patients get the highest quality care.
U.S. Air Force veteran
Dr. Kimberly Dalal
has dedicated her entire life to saving lives and making a difference. After serving four years as a Lieutenant Colonel and trauma surgeon, she's continued to serve Americans by helping them reach incredible milestones while fighting
cancer
.
Dr. Dalal grew up in a small town outside of Augusta, Maine, and her connection to the military stems from her father. He served as an officer while in South Korea, and growing up she saw first-hand how proud he was of his service. So, by the time Dr. Dalal was about to enter college, her parents floated by the idea of her pursuing Reserve Officers' Training Corps (ROTC).
Read More
Related: Veterans at High-Risk for Lung Cancer are Finally Getting the Support They Deserve
"I didn't think that they [ROTC] would want me because I was not a sport varsity athlete," Dr. Dalal tells SurvivorNet. "I was very studious. I was involved in student government, but I wasn't an athlete. Nonetheless in my senior year I decided I would try for an Air Force ROTC scholarship, and I was very fortunate enough to be awarded one."
Through her scholarship, she was able to attend Harvard University where she studied biology. She knew she wanted to enter medicine, so she had to ask for permission to defer her active duty service until she finished four years of medical school, one year of residency, and an eight-year research program. Fast forward fourteen years, and Dr. Dalal officially started her active service commitment in 2006.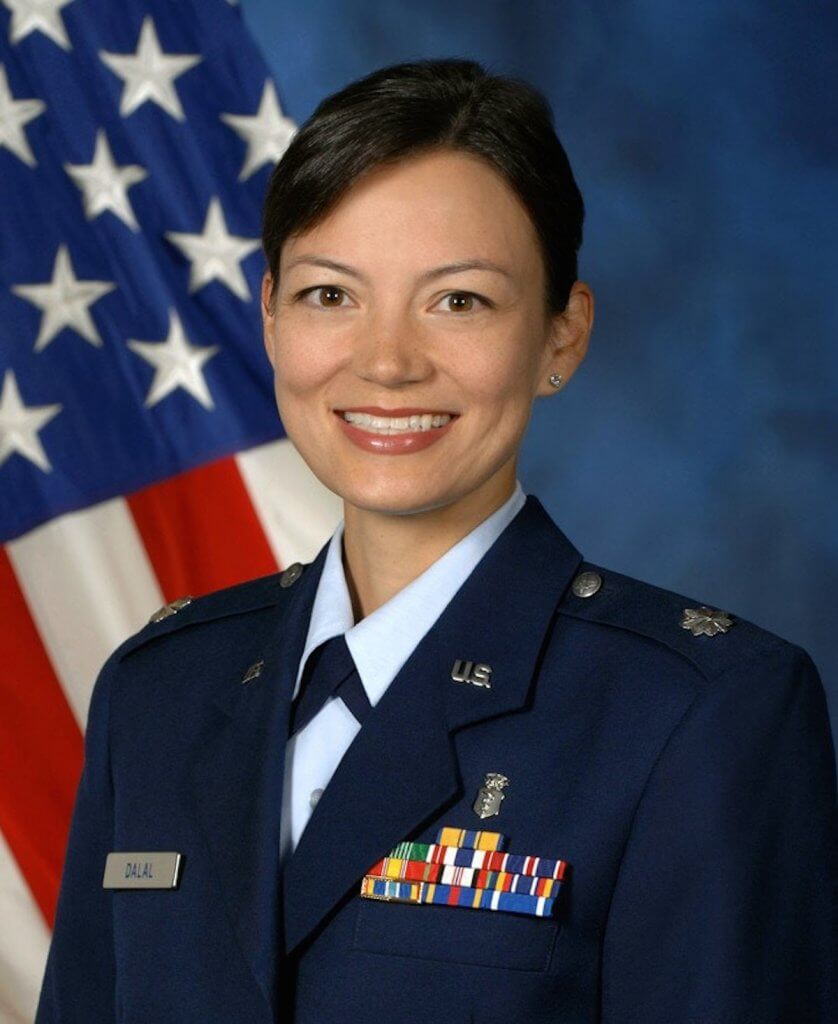 An Incredible Encounter
While deployed in Afghanistan for four months, Dr. Dalal had to say goodbye to her son, who was 10-months-old at the time. However, she would meet a little boy that would change her life forever. A 10-month-old boy from Afghanistan was suffering with a tumor in his abdomen and couldn't eat or walk as a result of it. Dr. Dalal was asked to operate on him, but having no experience in pediatrics, she was understandably nervous. "I said, well, I'm not a pediatric surgeon. I can take care of adults," Dr. Dalal says. "And I was told it's you, or it's no one, so you can decide what you'd like to do."
After consulting with her mentors, Dr. Dalal decided to operate. The procedure took up to six hours, but in the end it gave her a whole new appreciation for the work she does.
Related: 43 Children Are Diagnosed With Cancer Every Day in the U.S. — 90% Survive but That's Not Enough
"This was probably undoubtedly the most rewarding experience of my professional life," Dr. Dalal says. "I would say also very meaningful for my personal life, because I was able to use all of my training to take care of other people, um, both Americans and Afghans…As soon as I met this boy my maternal feelings kicked in. I would take care of him when he was recovering; I would stay at his bedside. I feel like this boy really helped me to see that God sent me to Afghanistan for a reason."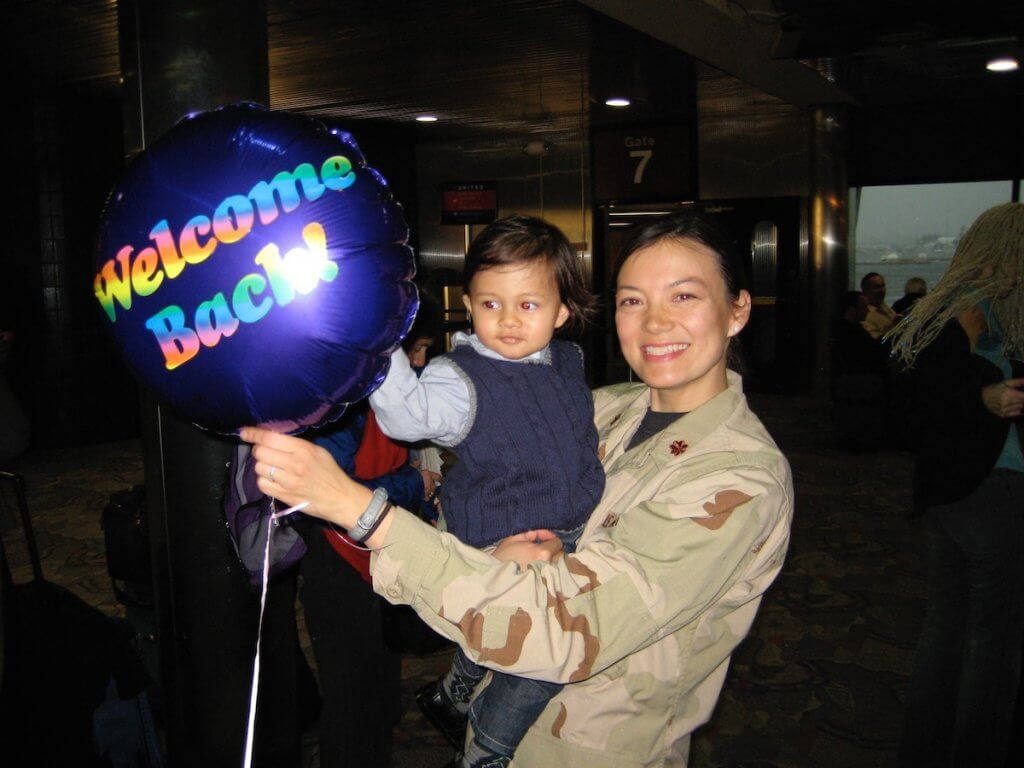 Dr. Dalal would later found out just how special that surgery was. A few years later, she learned that the boy's father had applied for asylum and the family moved to Houston, Texas. The little boy is now 14-years-old, and she's able to watch him celebrate life courtesy of the father friending her on Facebook. "That's just one example of the opportunity that I had to serve the United States and I think serve humanity as well," Dr. Dalal says. "I feel very grateful for the opportunities to have done what I did."
Dedicated Work in Cancer
Dr. Dalal served overseas for four months, and was stationed at Travis Air Force Base in California. Now, she works as a surgical oncologist specializing in pancreatic cancer at Sutter Health in Burlingame, California. Pancreatic cancer is known as one of the most difficult types of cancers to successfully treat, but she was inspired to specialize in this field due to her mentors at Johns Hopkins University. When meeting patients, one of her main goals is to make sure they are able to meet their goals and reach milestones; those achievements (no matter how small) often mean a lot.
Related: Fashion Icon Karl Lagerfeld Died of Pancreatic Cancer – Soon To Be The Second Leading Cancer Killer in The U.S.
"Of course we want to cure them and have them live as long as they can," Dr. Dalal says. "My goal is to be able to help them to return to doing the things they love to do. "I find out about their hobbies or what they're doing when they're not in the doctor's office, and these patients are incredibly grateful."
Dr. Allyson Ocean explains why pancreatic cancer is so hard to treat
Dr. Dalal currently serves on a task force, alongside the America College of Surgeons, to make sure every hospital has accreditation in pancreatic cancer in order for every patient to have the opportunity to receive the highest quality of care. Whether in the military or in the operating room, Dr. Dalal's mission is to always serve as much as she can.
Related: Detecting Pancreatic Cancer Early Is Crucial
"When I returned to the United States I saw this huge American flag just waving in the breeze, and I started crying because I think like many Americans, I took a lot of my life for granted," Dr. Dalal says. "When I looked up and I saw that flag flying in the sky I was very moved. I'm very grateful for the opportunity to have served the United States. My passion is to continue to serve the people in our community and beyond. To do my part in ensuring that all of our patients in the United States have access to the highest quality care, whether it's in pancreas cancer or any other type of malignancy."
Learn more about SurvivorNet's rigorous medical review process.