"I was thinking the worst. And I couldn't shake that."
Major League baseballer Trey Mancini is detailing a two-week cancer scare that took place in June, just days before his dazzling display at the Homerun Derby.
Read More
In an interview with
The Athletic
, Mancini reveals that his storied return to the ballpark after beating
colon cancer
last year took a drastic turn in June when he got the results of a routine carcinoembryonic antigen (CEA) test. Mancini had an elevated level of the proteins, which are used as a tumor marker when monitoring the treatment of some colorectal cancers. The CEA test can also help identify cancer recurrences in individuals like Mancini who have had surgery to remove a tumor, tissue, or organ as part of their treatment for colorectal cancer.
Mancini says he called his oncologist as soon as he received the results, who told him that there was no reason for concern.
"Me, overthinking it, I just couldn't wrap my head around the fact that my CEA was normal for quite a few times, and now it's elevated," recalls Mancini.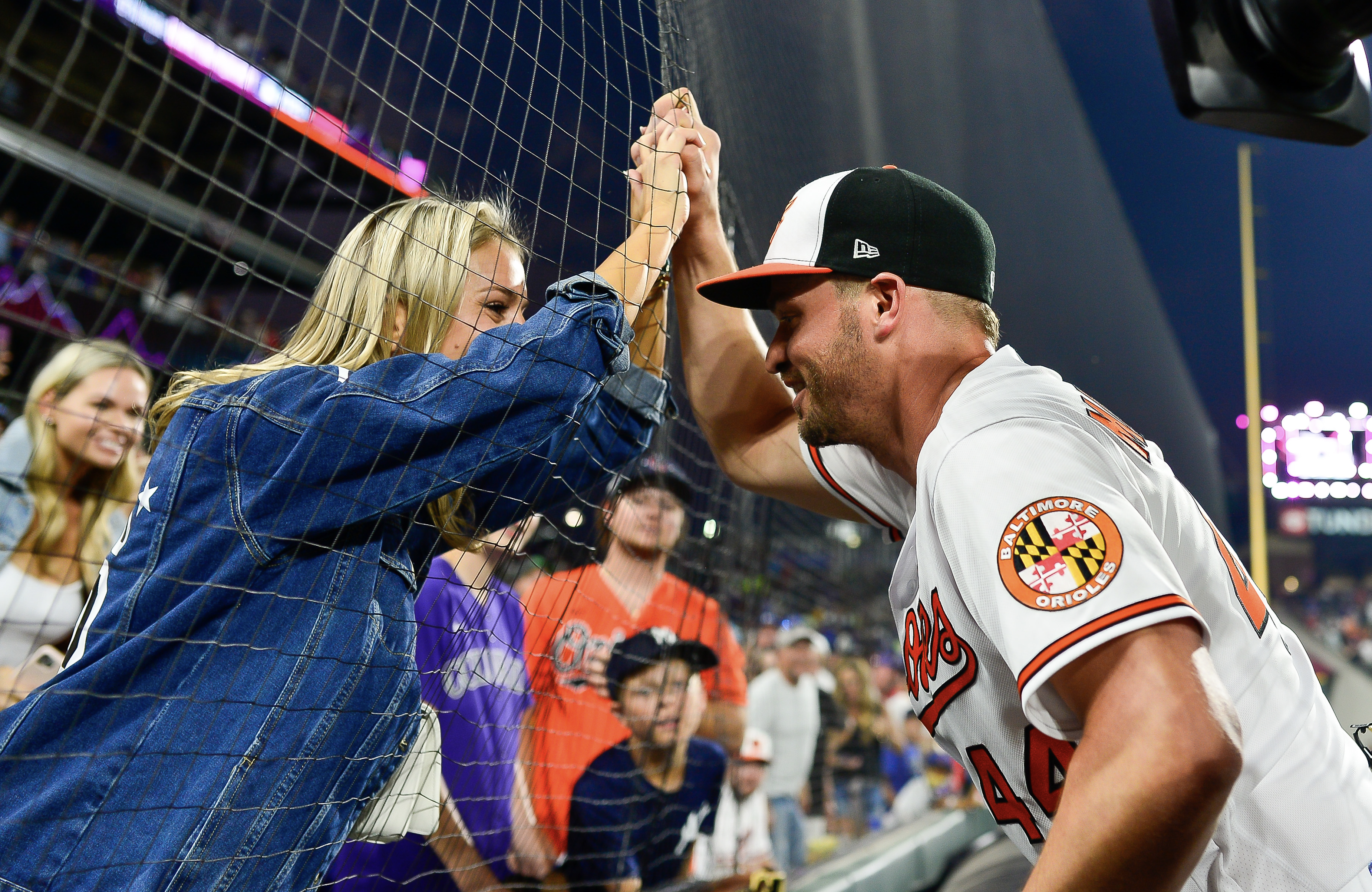 He took a circulating tumor DNA test soon after and then had to wait two weeks for the results, fearful that he would have to go through another battle with cancer just one year after first beating the disease.
Most expected Mancini to be named to the All-Star team around this time too, and it came as a shock when he did not make the American League squad. He did, however, accept an invitation to compete in the annual Homerun Derby.
On July 4, Mancini's circulating tumor DNA test came back negative. After weeks of worry, the test detected no cancer cells.
A week later, on July 12, Mancini turned in one of the most memorable performances in Homerun Derby history.
He first defeated Matt Olson of the Oakland Athletics and then knocked out Trevor Story of the Colorado Rockie to earn a spot in the final against the heavy favorite, Pete Alonso of the New York Mets.
He came up short in the end but still managed to hit 22 balls out of the park in that final round, for a total of 59 home runs on the night.
Even more remarkable, it all happened just sixteen months to the day after he underwent surgery to remove a cancerous tumor.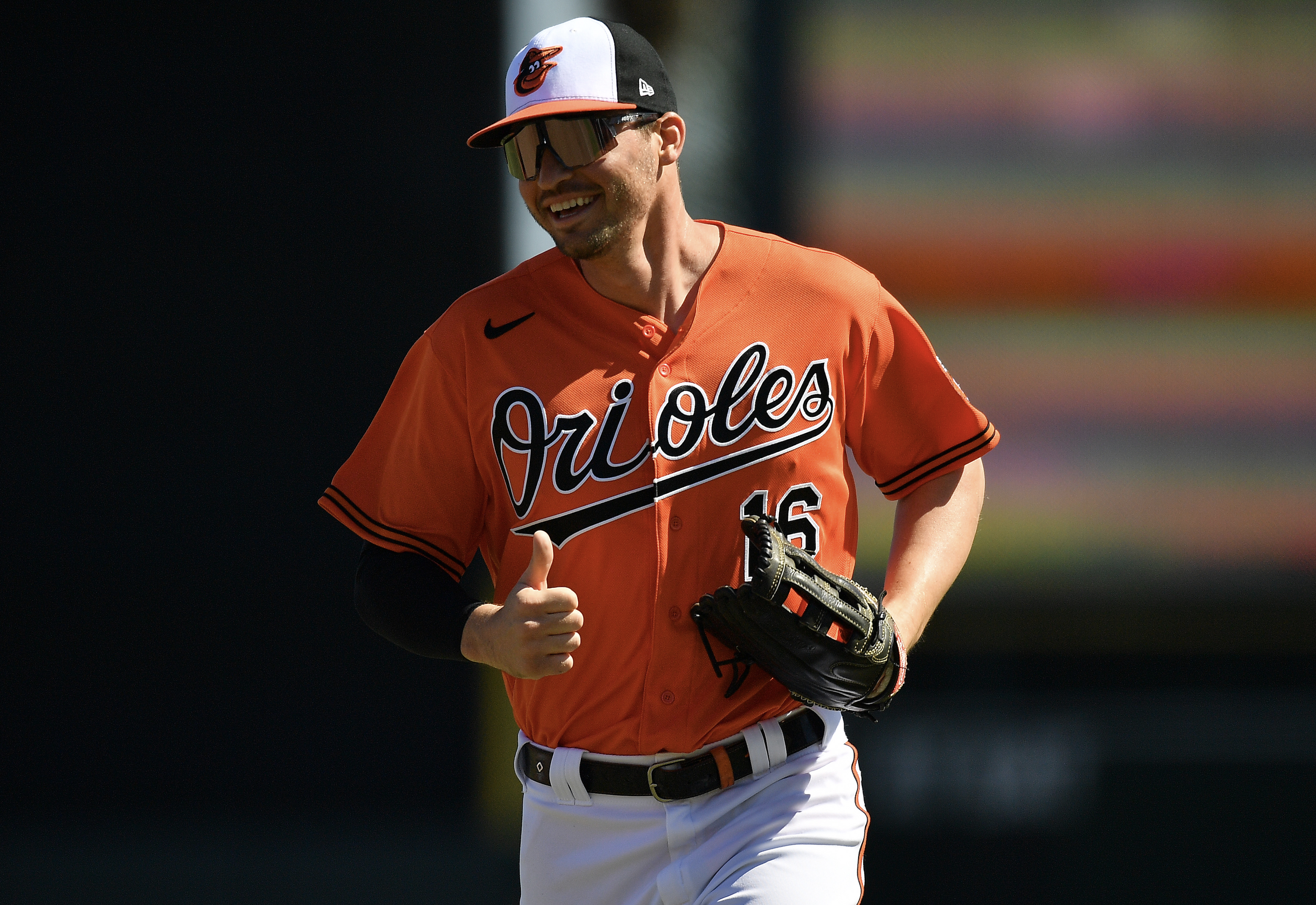 Related: A Horrible Fall Saved The Life of NFL Great Calvin 'Megatron' Johnson's Mother When Doctors Found Pancreatic Cancer; Early Detection Saves Lives
Mancini's cancer journey began at Spring Training in 2020 when he arrived at camp after coming down with the flu and feeling fatigued after routine batting practices.
His bloodwork showed his iron levels were low enough to warrant a second test, which became a cause for concern when those results revealed his numbers had dropped even lower in just a few hours.
In an essay for The Player's Tribune, Mancini wrote about the following days, saying that the team immediately scheduled him for a colonoscopy.
As the anesthesiologist sedated him, he recalls feeling confident that the results would reveal a stomach ulcer or perhaps celiac disease.
When he woke up, his entire life had changed.
My girlfriend, Sara, had just flown down that day from Washington, D.C., and she was there at my bedside. She was holding my hand — squeezing it, actually — when I woke up. The doctor was with her, and he very calmly and matter-of-factly began to explain the results of the colonoscopy. He started by eliminating all the possible things it could have been. I was still woozy from the anesthesia, but before he even said the word cancer, I was thinking to myself, There's no way that he's about to say what I think he's about to say. And then he said it: They had found a malignant tumor in my colon. My dad's an ob-gyn. I'm familiar with the way doctors talk. I knew immediately that this was real.
View this post on Instagram
Mancini learned he had stage III colon cancer, the same disease his father had battled just a few years prior. Six days later, he had surgery to remove his tumor. And when his teammates on the Baltimore Orioles began playing spring training games, he found himself starting chemotherapy.
The diagnosis came at the same time that Mancini started to break through the ranks after years of little money and minor league play. He had been in contention for Rookie of the Year honors and had a career-best season in 2019, but things were going to be put on hold for at least one year.
In the end, he credits the team with saving his life, writing that "without the Orioles, I never would have caught this before it may have been too late."
Related: Billiards Legend Jeanette 'The Black Widow' Lee Competes In First Pro Tournament Since Terminal Stage IV Ovarian Cancer Diagnosis: 'I'm Having So Much Fun!'
Screening After Colon Cancer Battle
Beating colon cancer is just the first step in a lifelong journey that requires individuals to stay vigilant about screenings and testing.
"After someone has had their colon cancer resected, I always joke that they're going to be my friend for a long time because we spend a fair amount of time together," Dr. Heather Yeo, a colorectal surgeon at Weill-Cornell Medical Center, previously told SurvivorNet.
"A person who has colorectal cancer, it varies a little bit by stage but, anything that's stage II or above gets pretty frequent screening so I see all of my colon cancer patients every three months for the first two years."
Dr. Yeo said that all her patients get a colonoscopy a year after their initial surgery, and depending on their stage and risk factors, there are different guidelines for getting a CT scan.
There is also blood work, including the test that Mancini first took in June.
"Most of the time, we get a CEA which is a carcinoembryonic antigen. That's a blood test [which identifies a protein] that in some colon cancers is elevated. Not in all, but in some, and so we use that to track cancer over time. We check that every three months."
What Is Stage III Colon Cancer?
Facing Colonoscopy Fears
Mancini has been open about his battle with colorectal cancer. That is a decision that helps others who are battling the disease and those whose diagnoses have yet to come in their journeys.
Dr. Zuri Murrell, director of the Colorectal Cancer Program at the Samuel Oschin Comprehensive Cancer Institute at Cedars-Sinai Medical Center, told SurvivorNet in a previous interview that he still finds himself dealing with male patients who are embarrassed by the procedure.
"Sometimes they'll say, 'Oh, no. I don't want a colonoscopy.' And I just sit there and actually tell them, you know, 'Why not?' 'Well, I don't want anybody sticking things in my bottom,'" noted Dr. Murrell.
"So, then I have to tell them, 'Look, when you do a colonoscopy, number one, you're under anesthesia. You feel nothing, okay. You go to sleep, you wake up, and I tell you that everything's fine.' Or that we had a polyp, and it was removed, but there is no pain involved in this."
When that does not work, he tries a more sentimental approach.
"And then I talk to them, and this is really what I think gets them, I say: 'Well if you don't wanna do it for yourself, do you love your wife? Do you love your kids?' I've not yet met one person who said no to any of those questions. 'Okay,' I say, 'If you don't do it for you, you do it your family.'"
And in those cases where individuals are older and brush even that aside, Dr. Murrell again has a response.
"I say, 'Well, me finding polyps means that your daughter or your son may need a colonoscopy even earlier. And if you love your family, you do it for them, not just because you'll be around longer for them to enjoy you, but they'll know about their family history, so then they'll know if they need a colonoscopy earlier. They'll know if they need to tell their kids, their grandkids, that they need a colonoscopy earlier.'"
That always does the trick, explained Dr. Murrell.
Colon Cancer: Why It Is Crucial To Know Family History
Learn more about SurvivorNet's rigorous medical review process.
---