Conversation With CEO of Susan G. Komen
Paula Schneider, a breast cancer survivor, says she was made to fight this disease.
Susan G. Komen works to help women fight the financial toxicity of breast cancer treatment.
Black women are 40 percent more likely to die of breast cancer than white women, and Susan G. Komen is working to change this.
Cancer isn't canceled during COVID, and women should not put off mammograms.
Paula Schneider had no idea what a central, animating feature cancer would become in her life—but that, it has become. Her mother died of metastatic
breast cancer
, and she lost her brother to metastatic
prostate cancer
. Her sister was diagnosed with
melanoma
, and about 13 years ago, she herself was diagnosed with breast cancer.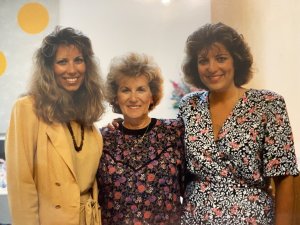 While it was difficult to see at the time, Schneider, who currently serves as CEO of Susan G. Komen, says looking back on her journey provides a sense of clarity. She knows now that she was made to fight breast cancer—both for herself and for countless other women around the world.
Read More
Related: Susan G. Komen Founder Nancy Brinker Talks to SurvivorNet About Latest Passion: Cancer Screenings & Treatment for Uninsured Women
In 2017 she quit her job as CEO of American Apparel and went to work for Susan G. Komen, whose mission is to end breast cancer through research, care, community and action. In an interview with SurvivorNet, Schneider talked about the work they're doing, the challenges they face and the progress being made.
Hands-on Help for Breast Cancer Patients
In addition to hosting various walks and events to raise money for breast cancer research, Susan G. Komen has community outreach programs in almost every state in the country. They offer a helpline for people wanting to know more about their diagnosis and what to do going forward. Anyone can call to better understand what questions they should ask their doctors, if there are clinical trials they could be in and what assistance may be available.
Dr. Elizabeth Comen, Memorial Sloan Kettering Cancer Center, discusses deciding the right course of breast cancer treatment
Some of that assistance may be financial, as Susan G. Komen offers a treatment assistance program in which those with cancer can apply for a monthly stipend. These funds can be used to help pay for treatment or even for groceries or childcare so they can stay in treatment.
"Everyone deserves the same healthcare. Everyone deserves to live."
"Financial toxicity is one of the biggest drawbacks with having treatment with cancer, because you may not be able to work while you're going through treatment," Schneider tells SurvivorNet. "You may not have insurance that covers everything that you need. So financial toxicity and that helpless feeling is really, really stressful for so many people. We try to help as much as we possibly can, or to guide you to other groups that might be able to help."
The Racial Gap in Breast Cancer Care
Another area in which Susan G. Komen is focusing their efforts is in the fight against racial disparities in the rates of breast cancer deaths. Schneider says that while cancer doesn't discriminate, statistics show that our current healthcare system does. Black women are 40 percent more likely to die from breast cancer than white women.
Related: Genetics & Biologic Differences are Partially to Blame for Higher Breast Cancer Death Rates Among African American Women
"Everyone deserves the same healthcare," Schneider told SurvivorNet.  "Everyone deserves to live."
For years, they've been working on an African American health equity initiative, which is driven by the belief that it shouldn't be where you live or what color you are that dictates whether you live or not. Schneider says there are underlying reasons for the racial disparities and later diagnoses, including different types of cancer as well as the cultural side of it, where you have to bring breast cancer out of the shadows and into the light.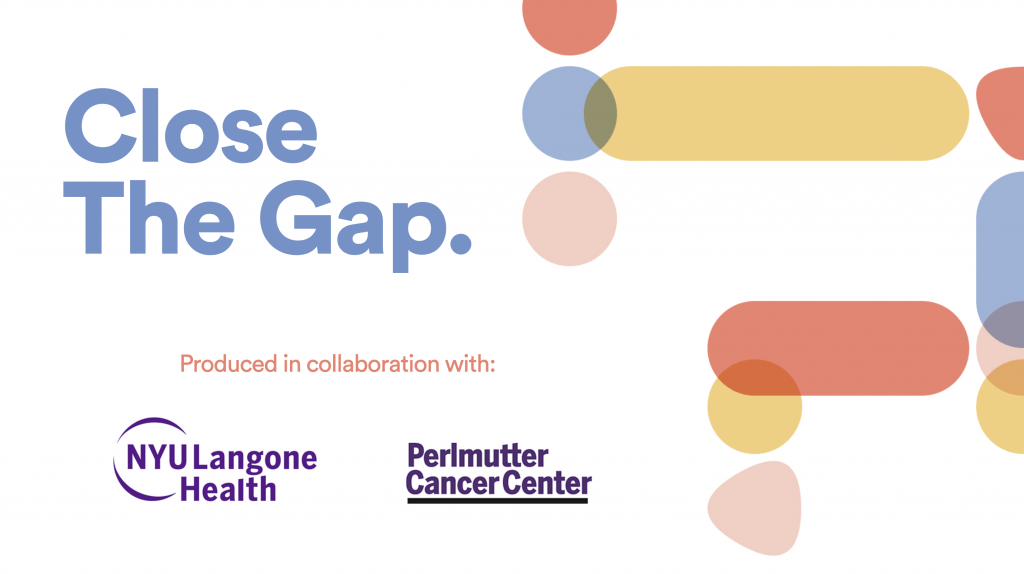 SurvivorNet and NYU Langone Health's Perlmutter Cancer Center are collaborating to help close the racial gap in cancer prevention, cancer care, and survival rates.
"You have to talk about family history, and you have to be able to go and get your mammograms," Schneider tells SurvivorNet. "And it can't be something that isn't spoken about that isn't dealt with because that's, what's causing part of this."
Dr. Freya Schnabel, NYU Langone Medical Center, discusses what it means if you have a high risk for developing breast cancer. 
The other part is figuring out what systemic changes do we need in the healthcare system to make sure that black women are getting the healthcare that they need. "This is a social injustice matter," she said.
Related: Breast Cancer Surgeon Explicitly Lays Out Ways We Can Close the Gap in Racial Disparity: "Access to Care is Key!"
Komen's initiative involves going into communities and trying to break down the problems and underlying challenges and address them. In Chicago, for example, they did a pilot program in which they were able to decrease the disparate death rates of Black women to white women by 30-35 percent in five years. Previously the mammography clinics weren't reading the mammograms correctly, so they went in and taught them how to do it right to eliminate that disparity in health care.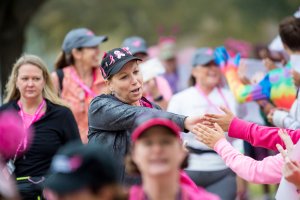 "There has to be the same quality of healthcare," Schneider tells SurvivorNet. "There has to be the ability to get to the highest care that you possibly can. So we're finding out what are the stories behind the stories, because it's not just giving vouchers and people will come and all we'll be alright, because we've tried that and it didn't work. You've got to dig deeper, and it's hard work, and there's a lot of it, but we have a very dedicated staff that is working very hard on our African American health equity initiative. And, you know, we are making progress."
Breast Cancer and COVID
Of course, the COVID-19 pandemic has certainly presented some challenges in their work. "Cancer isn't canceled during the pandemic," she told SurvivorNet.
While some statistics show drastic drops in cancer in some areas, that's not because there are fewer cases, but because fewer people are getting screened, and therefore, fewer are being diagnosed. If there's no diagnosis, there's no treatment, and then the  cancer spreads. Schneider urges all women to get their mammograms and not let the fear of COVID get in their way.
Related: 30% of Women Say They Have Delayed Mammograms Due to COVID-19, 45% Tell SurvivorNet They're Now More Nervous About Going to the Doctor
"Now, one of the safest places that you can be is in your doctor's office, getting your mammogram," Schneider told SurvivorNet. "You're the CEO of your own body and you have to take charge and you have to be the one that's the biggest advocate for your own health. So make sure you get your screenings."
Looking Back
Schneider wants others diagnosed with breast cancer to know that their journey won't be easy, but that they possess a strength they never knew they had.  In a letter she wrote to herself, as part of the Your Cancer Story campaign sponsored by Merck, Schneider reflects on what would have been impossible to know at the time of her diagnosis.
Related: "I Have to Live With This, And I Can Do It"—Dealing With Cancer at 18 Years Old
"It's hard when you are used to feeling large and in charge, but you'll soon discover that you feel the most empowered when you feel the most powerless. It'll be tough, taking its toll physically and emotionally. Cancer always leaves its scars. You'll pull through though, and the experience will inspire a life change."
Learn more about SurvivorNet's rigorous medical review process.